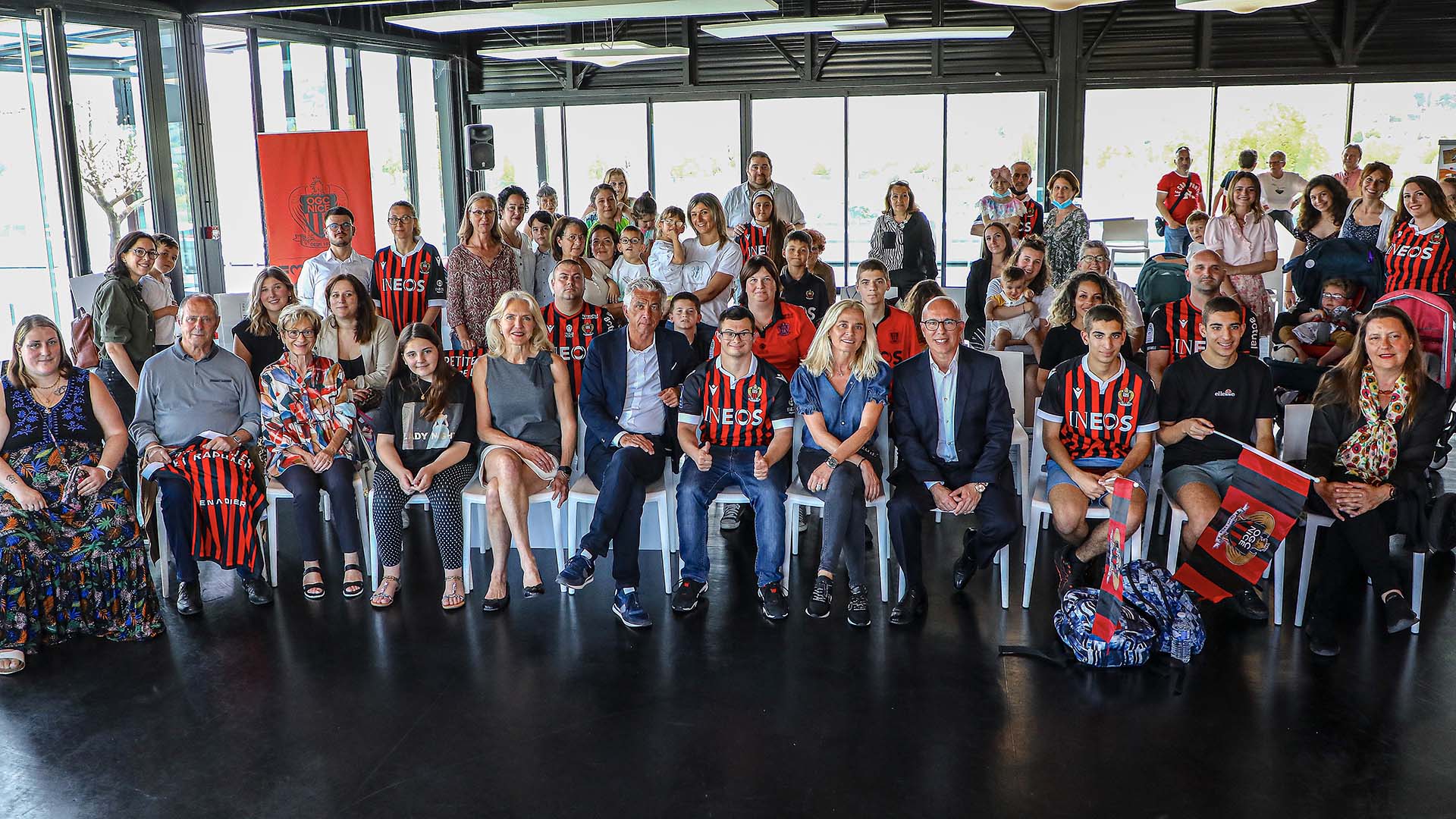 Childhood
Enfants sans douleur
Launched in 2005, "Enfants sans douleur" (Children free of pain) aims to provide financial assistance and to bring into the spotlight local micro-charities working to help hospitalised children or children suffering from disabling illnesses..
In order to do so, each season Le Gym selects a league match to be dedicated to the programme. €1 is deducted from each ticket sold, then the total amount is matched by the Club and supplemented by a contribution of €1,000 euros from the Supporters' Club.
Since 2019, INEOS (the club's owners) has also donated €200 for every goal scored by Le Gym. This pot is then distributed among the various charities that benefit from the annual edition and is used to finance the micro-projects carried out by these entities helping local children.
Once they become a member of this programme, the charities become part of Le Rouge & Noir family. As such, Le Gym's support goes well beyond the season during which these associations were integrated into "Enfants sans douleur".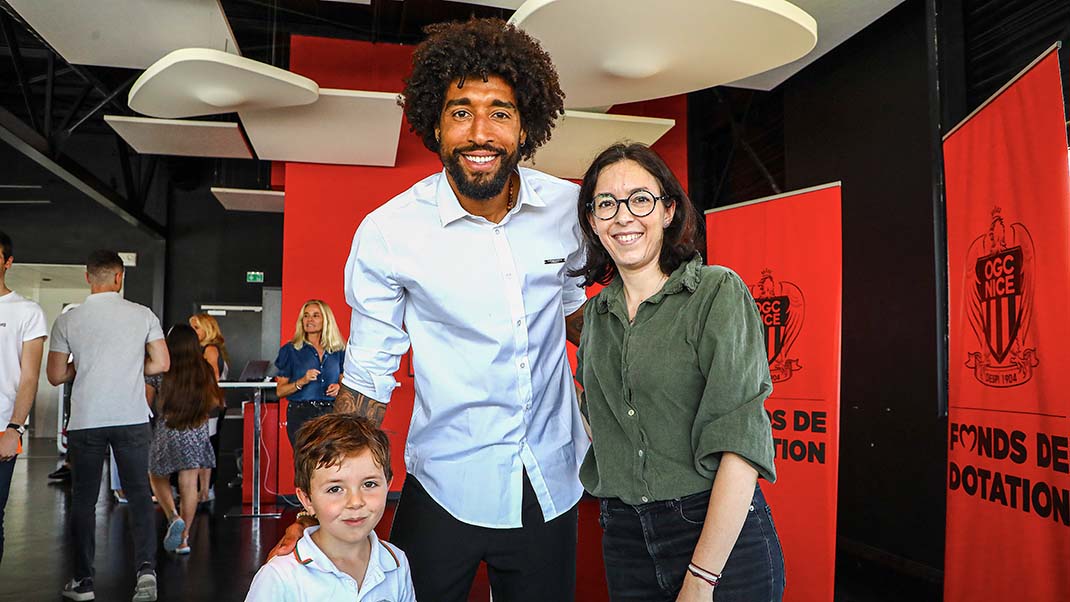 Since 2005, "Enfants sans Douleur" has participated in the financing of numerous projects by donating more than €310,000. For the 2021/22 season, Alexis Claude-Maurice is taking over from Pierre Lees-Melou as programme patron.
These charities are supported by "ENFANTS SANS DOULEUR"
Un Avenir Pour Malo, Association Enzo 06, Les Aventures de Camille, Un Sourire Pour Enzo, Action Concrète Maladies Rares, Just Did 06 et Lueur d'Espoir Pour Ayden, Un Avenir pour Océane, Petite Fleur de Lys, LINARETT, Une Oreille pour Ruben, Trisomie 21 des Alpes-Maritimes, Tous Derrière Léa, Princesse Paloma, Bubble Art, Api-End, La Petite grenouille de Mylan, Diabeto'Lou, Le Point Rose, Loulou la Belle Vie, P'tit Louis, Trail pour Tous, Sourire & Partage, Bienvenue à nos enfants, Tous Unis Pour Alexis, Les Amis d'Adrien, l'association MAN, Tous avec Hugo, Caravelle la Fondation Lenval, Sourire à la vue, la Paroisse Notre Dame de la Sagesse, Enfants et Santé, Lutins et Lucioles, l'association Adrien, SOS Nolwen, Hello Baptiste et les services pédiatriques des hôpitaux Lenval et L'Archet, Candy Colonne d'espoir, Dysfantasticx, Ensemble pour Louca, Une Danse pour Eva-Rose, le Chemin du Maëline...