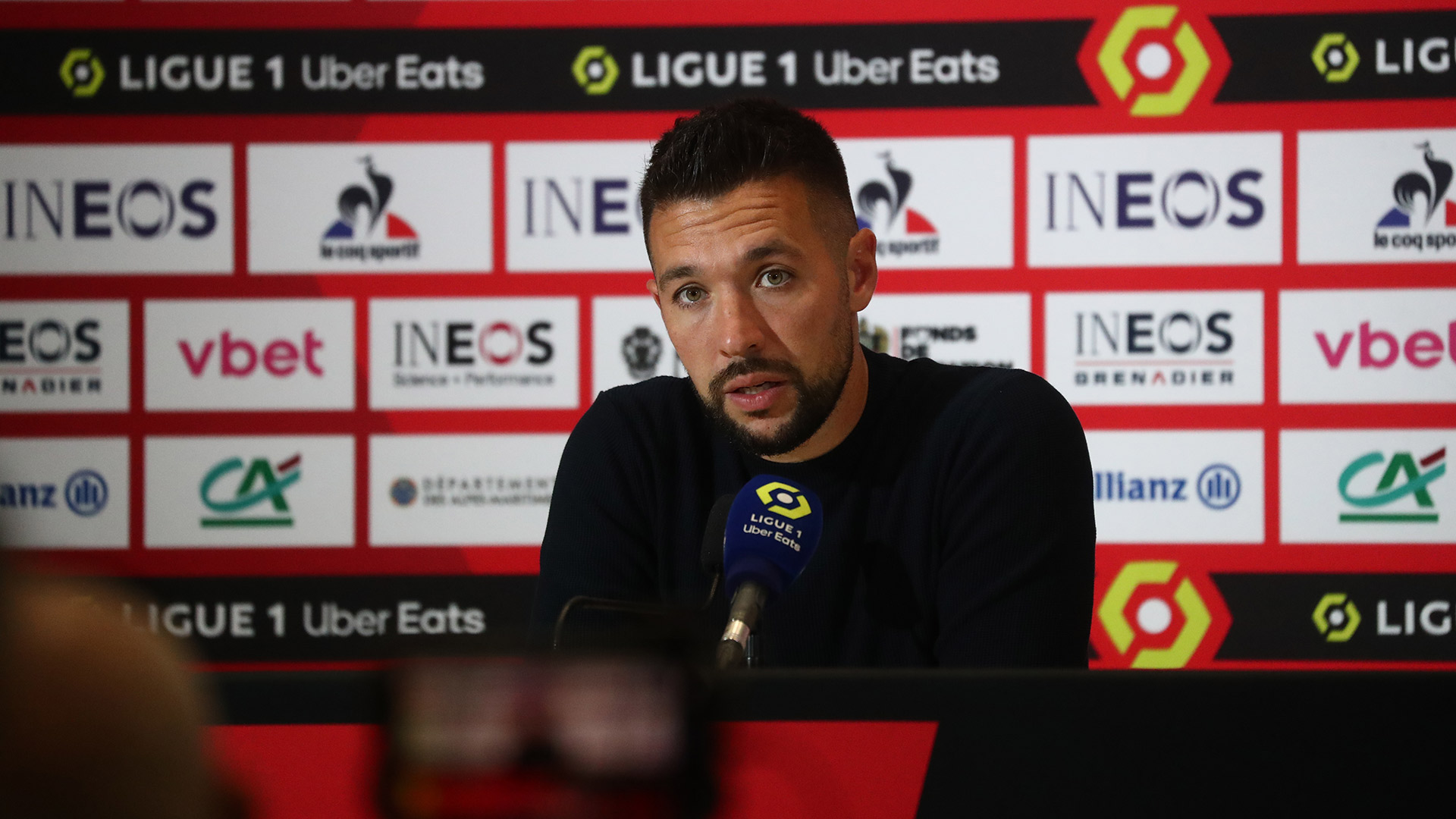 Press conference
Farioli: 'Happy for the whole team'
Francesco, are you in some sense relieved to have done better than in previous games by scoring two goals this time?
Before answering, I'd like to say a few words about what happened in Tuscany, which is where I'm from. Unfortunately, over the last few days the bad weather has caused a lot of damages. I'd like to dedicate this victory, in part, to all the people, all the families and also some friends of mine, who are experiencing this ordeal. As far as the question is concerned, the second goal came from some extraordinary defensive work by the players who came on: Diop, Sanson, Guessand and Perraud. They really did an incredible job defending for the seven or eight minutes when we were down to 10 men. Even with 10 men, I felt like we were playing with 12 because of all the ground they covered, the amount of work they put in and the discipline they showed, and the intensity in the duels. Then there's their quality: the pass that Diop collected, his driving forward to create the opening, and Guessand's attack from deep... They put their talent at the team's disposal. To top it off, there's the joy of the goal. Today, Diop finally got his goal, a reward for all the previous matches he played with such commitment. I hope this goal will help him complete his comeback from his injury and show the spirit he did today.
The loss of Youssouf was difficult for the closing stages of the match and it will be difficult for the matches to come, with the risk of him missing several games…
It's clearly a red card that weighed heavily on the momentum of today's match. It will have an impact on the next match. I think one match will be more than enough. But I repeat: within the team, we have the heart and the players who are waiting for their chance. Up until today, Youssouf has played every minute. From tomorrow onwards, we'll be looking for a solution to prepare for the Montpellier match with all the discipline, dedication and respect that such a team deserves.
What did you think of Jeremie Boga's performance?
Very good, absolutely fine. I don't know how many one-on-ones he had into the opposition penalty area. As I've always said, I know the type of player Jérémie is and what he can give us. I'm pleased with his goal. He could probably have scored more than one tonight. What he's achieving, especially in the last two games, has been outstanding in attack. He's putting all his talent going forward to good use for the team. The other thing, once again, is his work without the ball, the discipline he shows to get into the right position, his work in the corridor with Melvin to close down every situation. He's a really important player, as are all the others, because I can say the same thing about Diop when he came on. I'm happy for Jérémie, for Sofiane, but above all for the whole team. Today was better than ever.
As well as putting you in first place, this win means you're 13 points ahead of Rennes, and Marseille and Lens are 12 points behind. Isn't that the most important thing to take from this evening?
I think so. As I'm wont to say, we look at the standings a minute after the game, because it's good to have that thrill of seeing you're top, but only for a few moments. We're well aware that the season is long and we're also well aware of the quality of the teams competing for European places. Rennes are a top team. I was worried about tonight's game because I knew they could cause us problems. They had the potential to create dangerous situations. In my opinion, to put in a performance like tonight, to get a result like tonight, is something extraordinary. We have to appreciate it and celebrate in the dressing room, as the players did, but the beautiful thing is that once we left the dressing room, everyone said "see you tomorrow". There's a desire to prepare for Montpellier with great determination and commitment.
What did you like most about your team this evening?
To use my metaphor from Friday, the fact that we changed clothes several times tonight. We really looked classy at times, all dressed up, and then the overalls came out, especially after the red card. That's what makes me most proud; we weren't ashamed to defend when we had to, and we had the desire to play and play at a high level of intensity. Tonight, we carried the ball into the opposition box 36 or 37 times... What the players are achieving right now is something we can occasionally overlook. But tomorrow morning, our minds will be back on the next game. We'll be looking to do our best to continue our run.
---