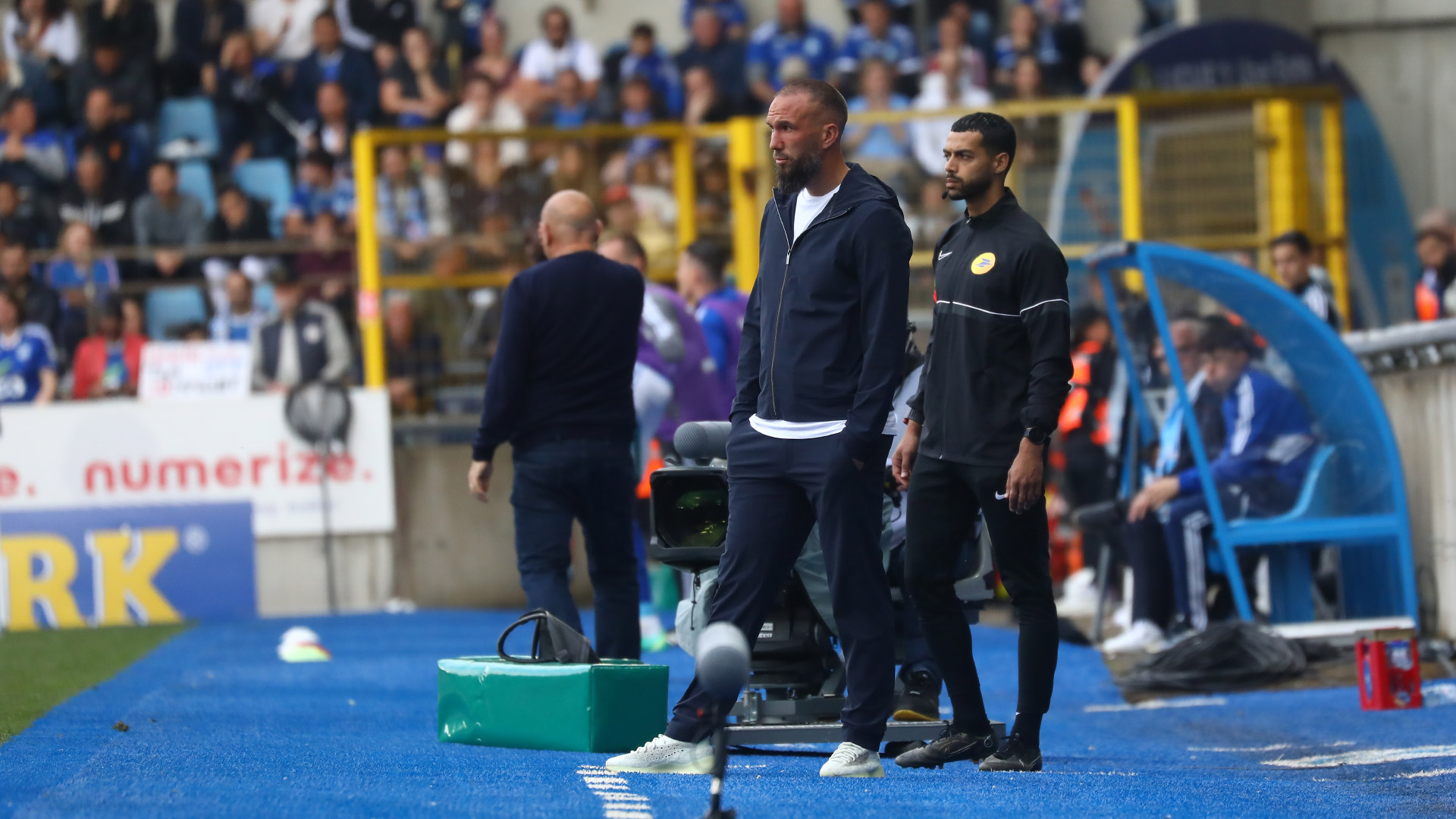 Press conference
Digard: "An unacceptable start"
Didier Digard spoke at the press conference after OGC Nice's 2-0 defeat at Strasbourg on Matchday 35 of Ligue 1.
It's difficult to concede a goal after 40 seconds of play...
Difficult, that's being nice. I think it's unacceptable, that's the right word today. It's an unacceptable start. A lot of work has been done and it's a lack of respect for what has been done. For me, a start like that is a professional mistake, it must never happen and it will never happen again.

There was still time to react at the other end, but we never really felt that the Gym got going...
Yes, absolutely. I had a coach, René Marsiglia, who said: "If you want to concede a goal, concede it quickly, at least we'll have more time to recover." It's true, but we didn't have the attitude to recover. It was far too poor. What bothers me today is that the two youngsters were the best two players in the game and for me that shouldn't happen. That they help us out is good, it highlights the work of the academy, but they can't be the best in the match.

We can sense you are hurt, you obviously expected better...
I'm hurt because I take it personally. A team must be a reflection of its coach and there's no way I'm accepting that.

The lack of fight, the character shown, you didn't like it very much...
Yes, absolutely. First of all, not respecting what has been done, what has been worked on and put in place. I've always said that I have a staff that gives a lot and that deserves to have its work highlighted, and today the players didn't do it, so that bothers me.

How do you explain it? Is it the fact that you are mid-table and that they are fighting for their lives?
I'd like to remind you of one thing. We are OGC Nice, we are not Real Madrid. We know what staying up means. I can tell you that personally, I've played for that a number of times and it cost me a lot of energy to help keep this club in Ligue 1. To come into this game with naivety is unthinkable for me. It's happened once in 23 games, I'm not going to throw everything away. It's not our first defeat but in this way it's the first and it will be the only one.

Can you give us some news on Khephren Thuram?
I think you know Khephren very well and for him to ask to come off means he really can't carry on. It bothers me because I have my share of responsibility. This is his 48th game. He has given himself the chance to perform in so many games, to recover and to be able to play again, but at the end of the day, I have to think about him more than the team and I should have protected him. It's more muscular, I hope, he felt a sharp pain.

---