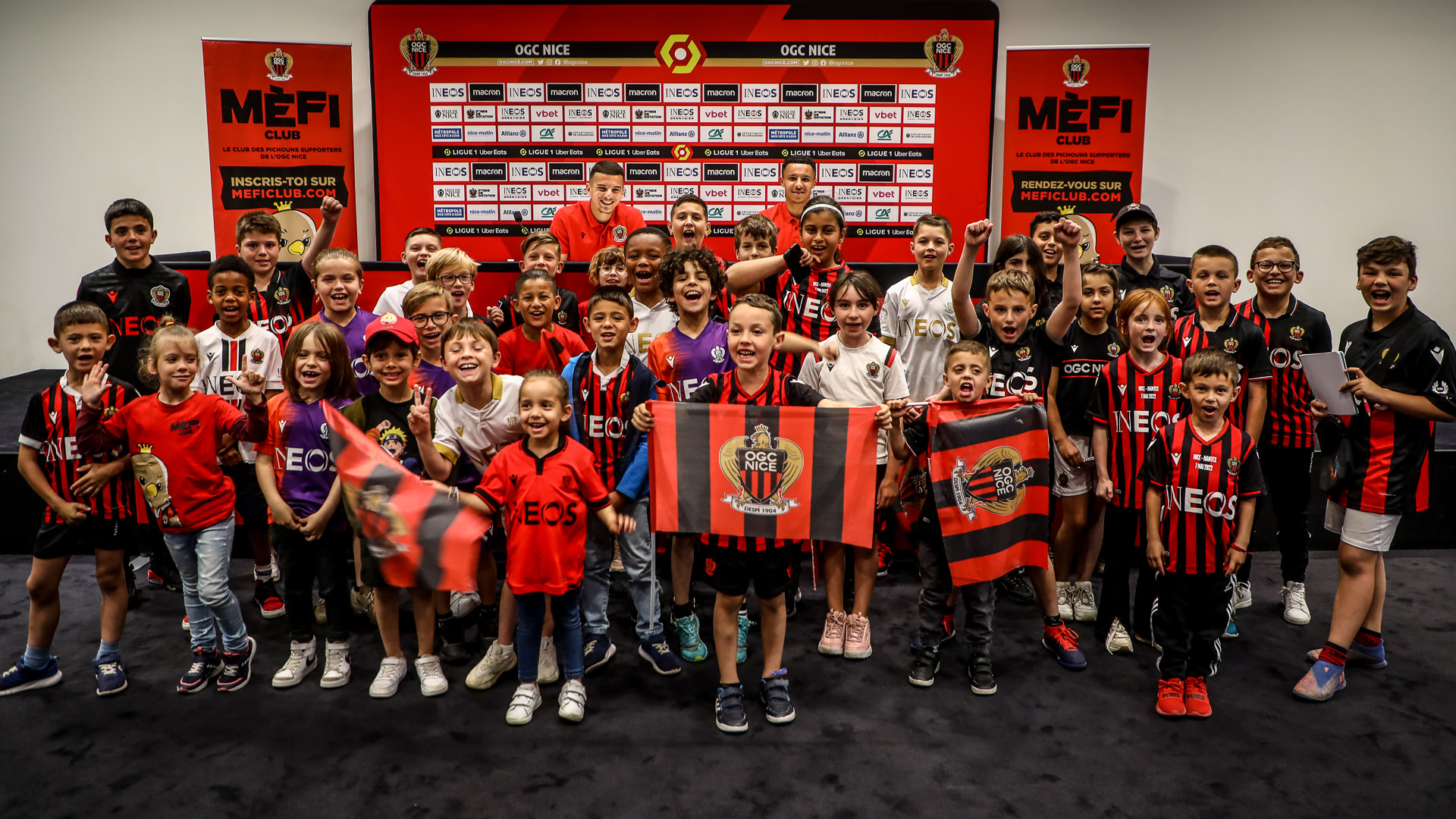 Event
Bouanani and Diop hold Mèfi Club conference!
Sofiane Diop and Badredine Bouanani gave the young supporters in the Mèfi Club a Wednesday to remember at the Allianz Riviera!
Four days after the win over Rennes (2-1), the Allianz Riviera opened its doors again, this time for young OGC Nice fans who - red-and-black shirts on their backs and flags in hand - were delighted to race into the press conference room chanting the names of the two attacking midfielders about to make their entrance too.
There were plenty of questions from the budding sports journalists: 'What do you eat for breakfast?', 'Is it hard to be a professional player?', 'Why did you chose that number for your shirt?', 'How do you feel when you make an assist?', 'Is there competition between brothers?', and 'What were you like when you were young?', among a host of others.
There were also some questions about recent events: 'How did you feel after losing to Basel?', 'What was the atmosphere like in the dressing room after the win against Rennes?', 'How did you feel when you played for the national team for the first time?', but no questions fazed Le Gym's young duo, who then signed autographs and posed for pictures. The Mèfi Club members will be back at the stadium for the penultimate home game of the campaign in 10 days' time against Toulouse (21 May).
THE CONFERENCE IN PICTURES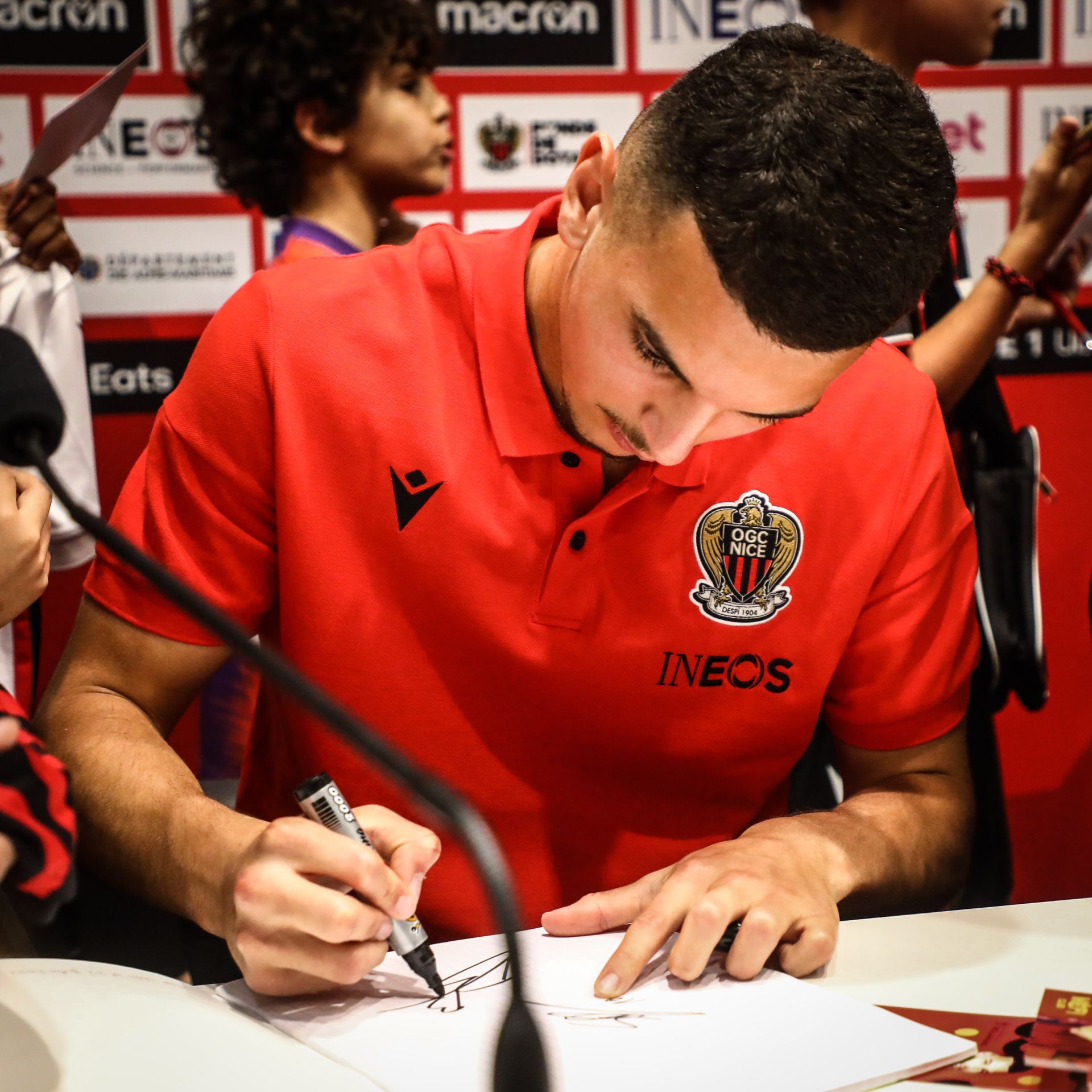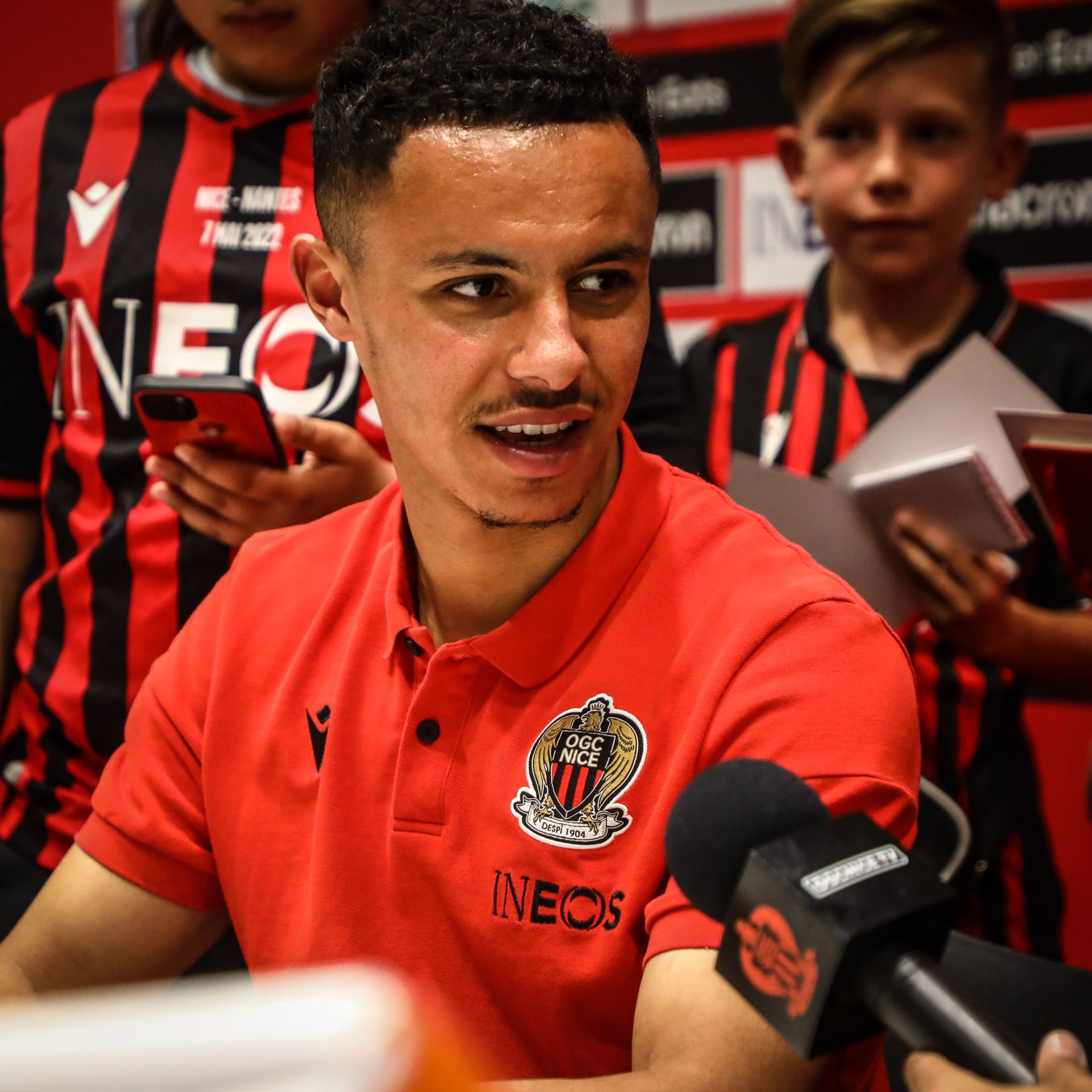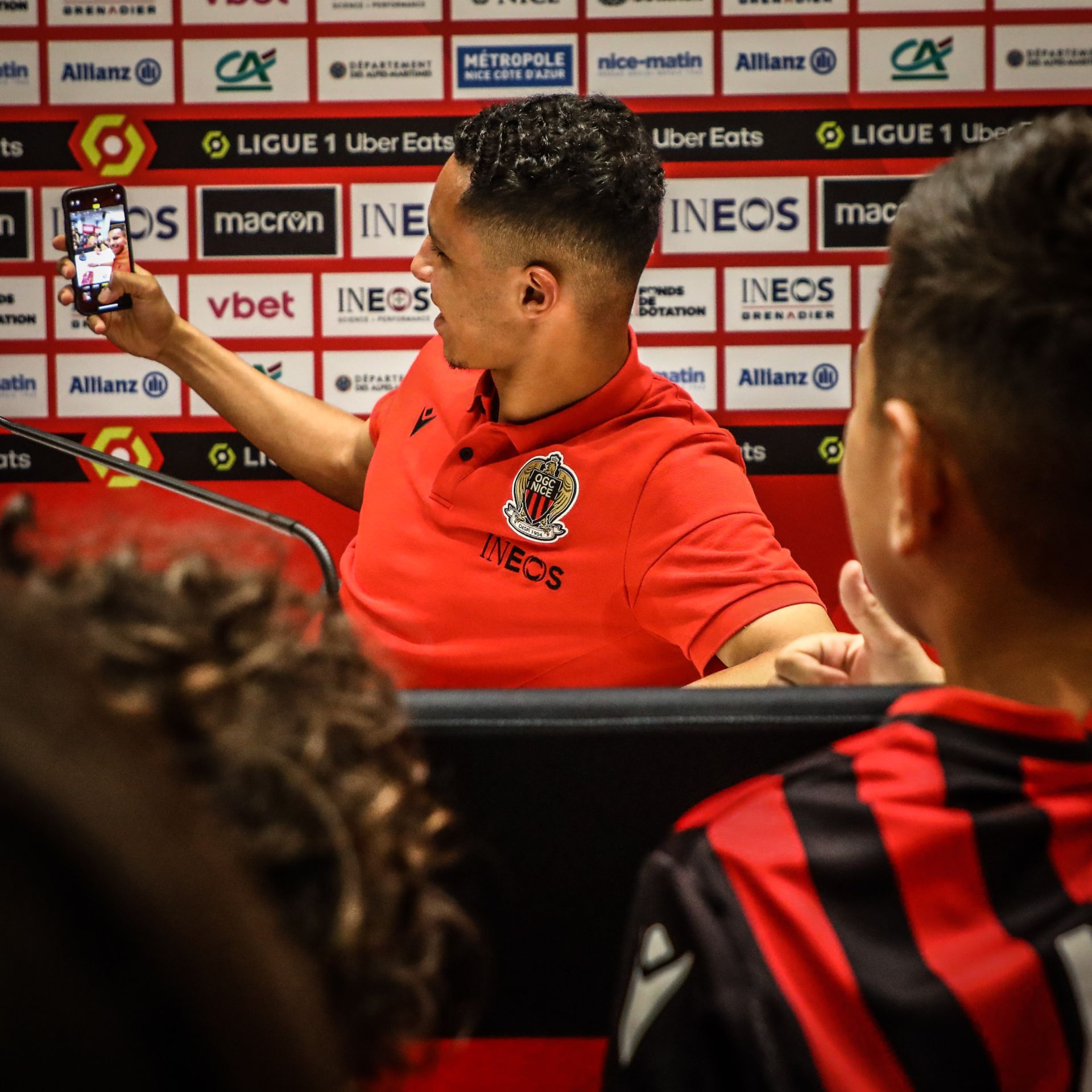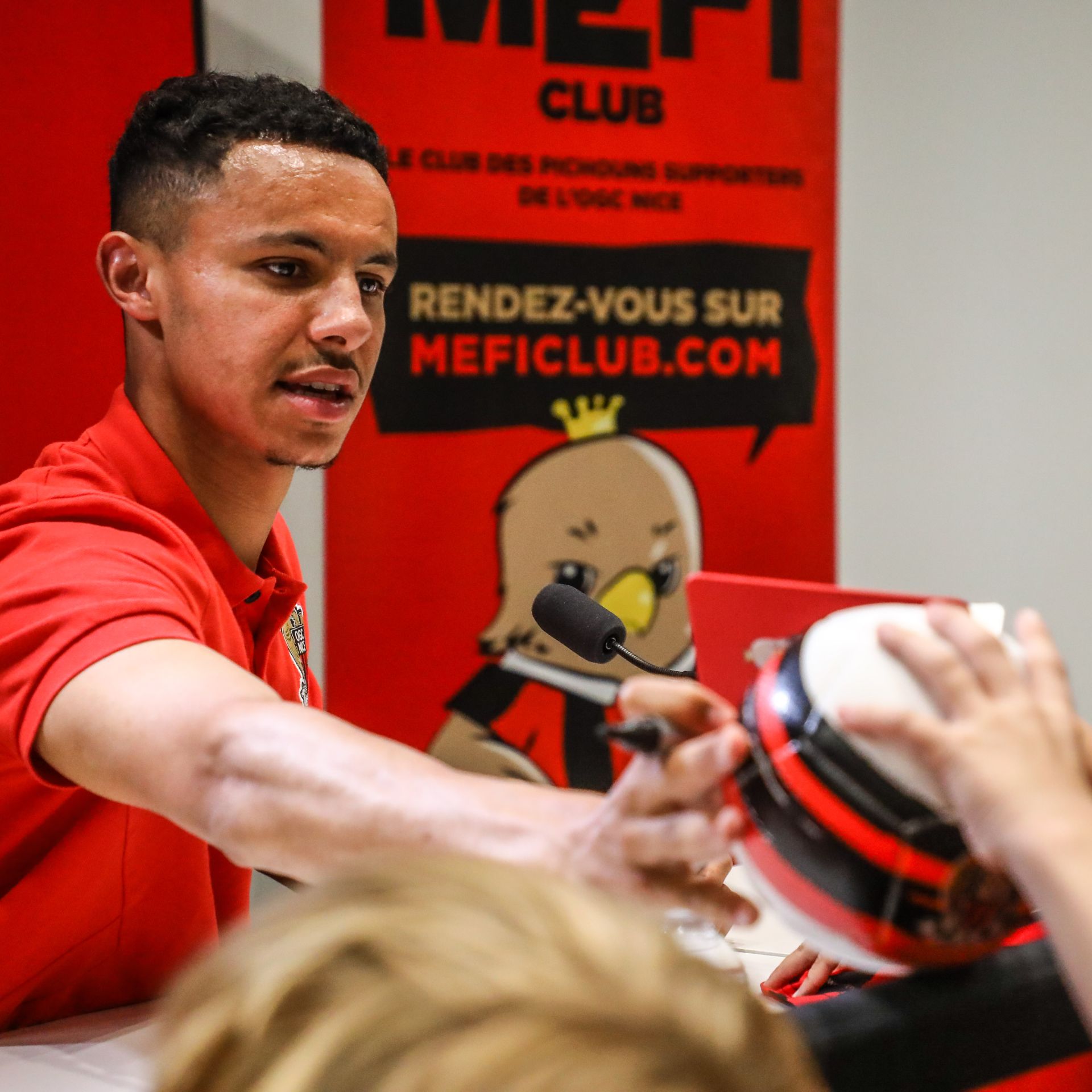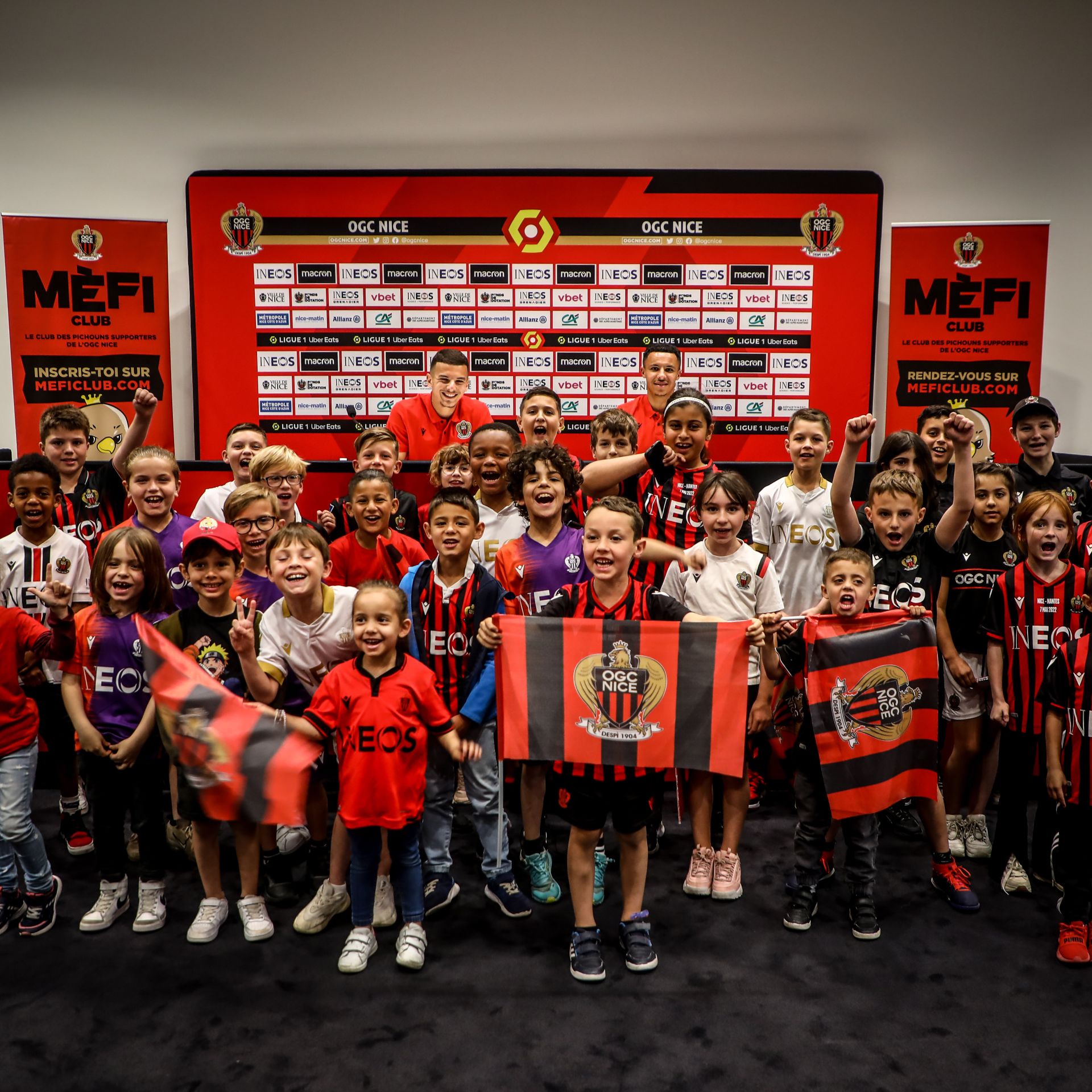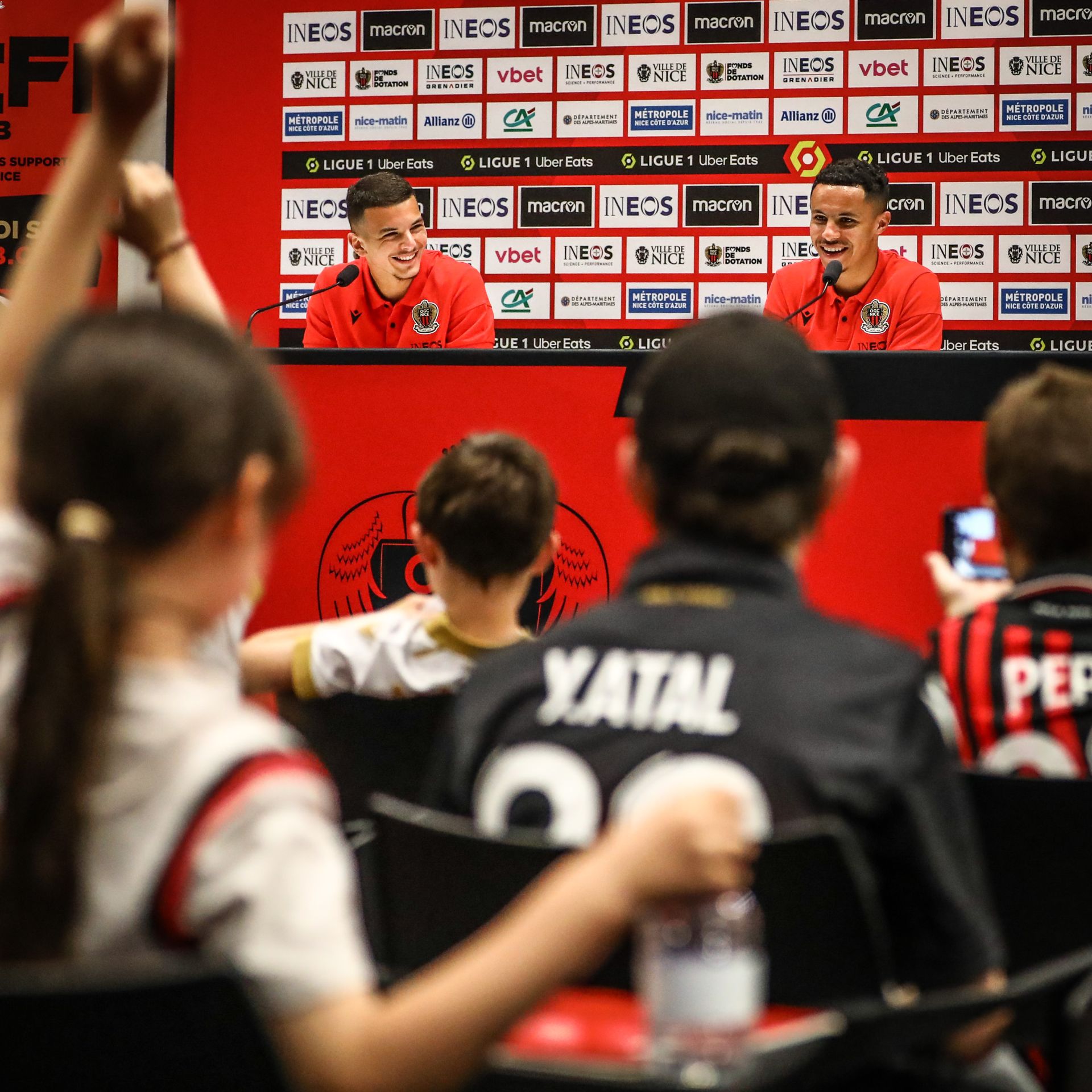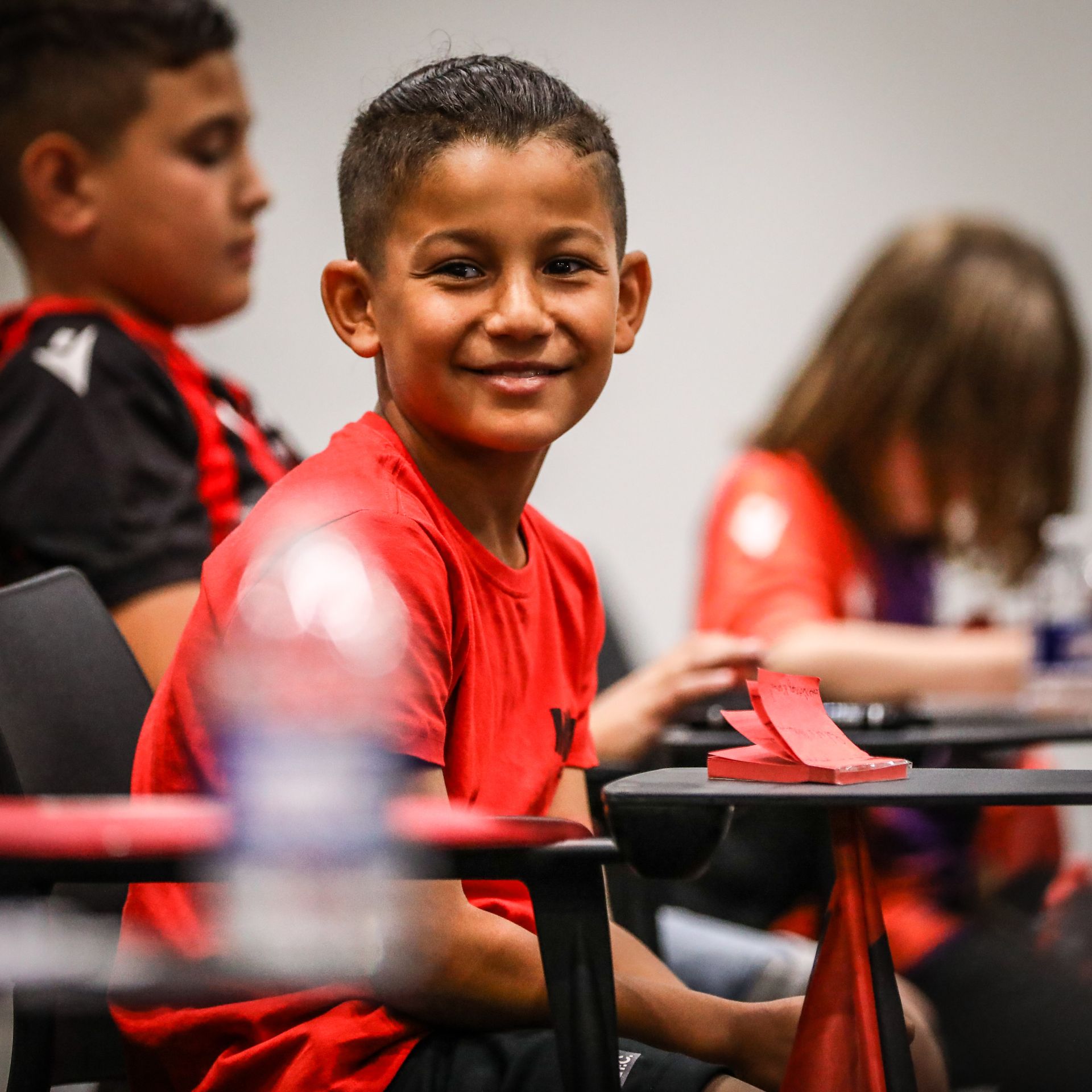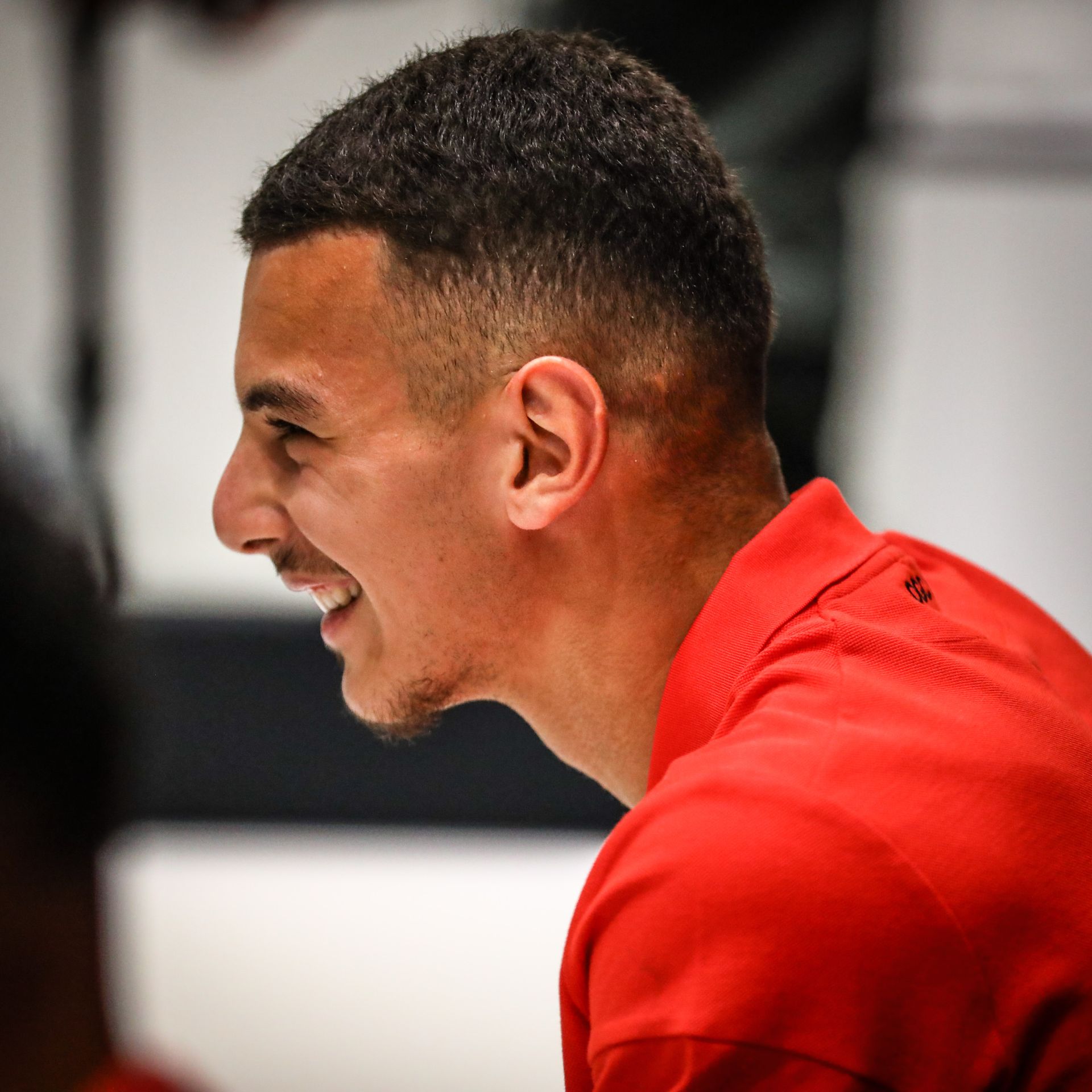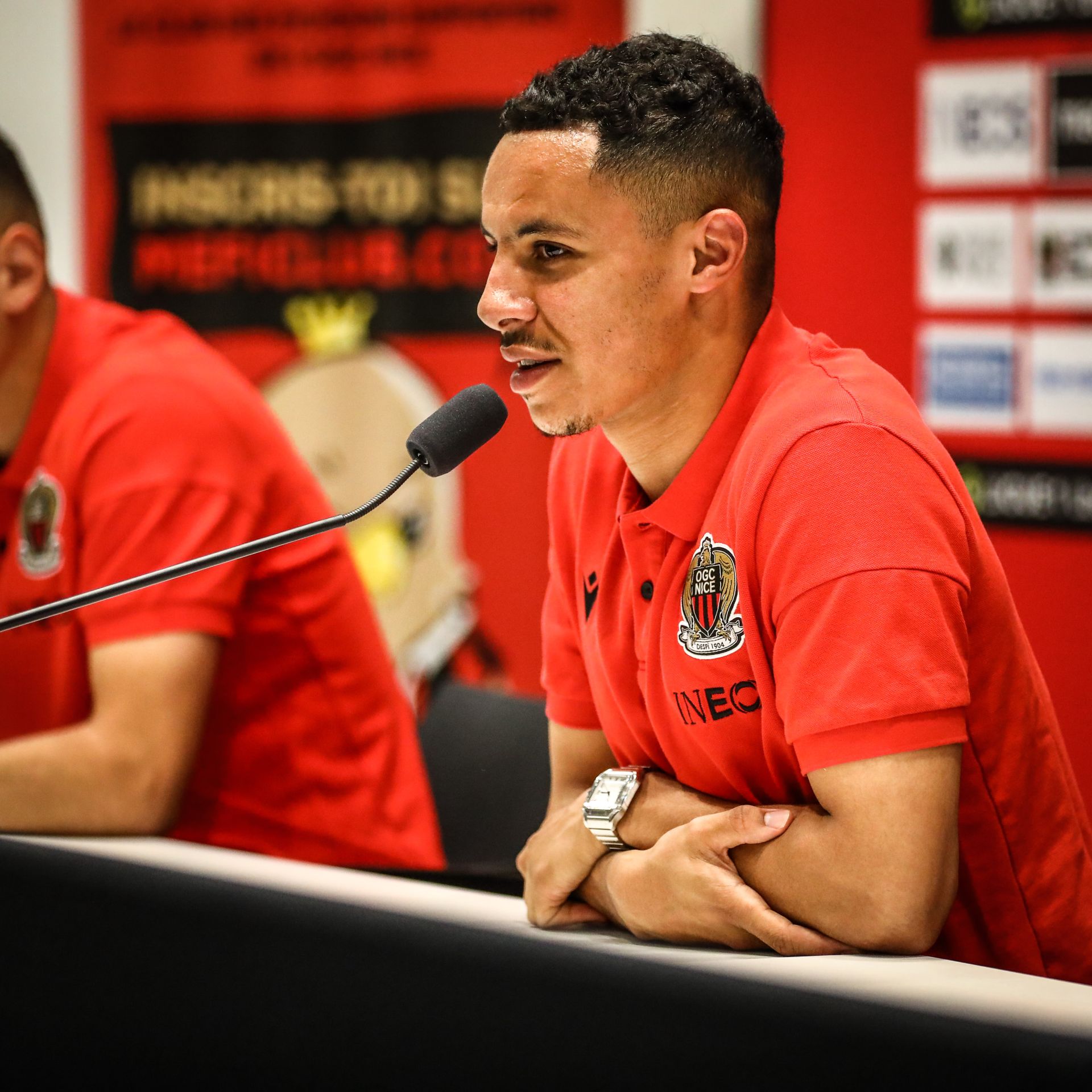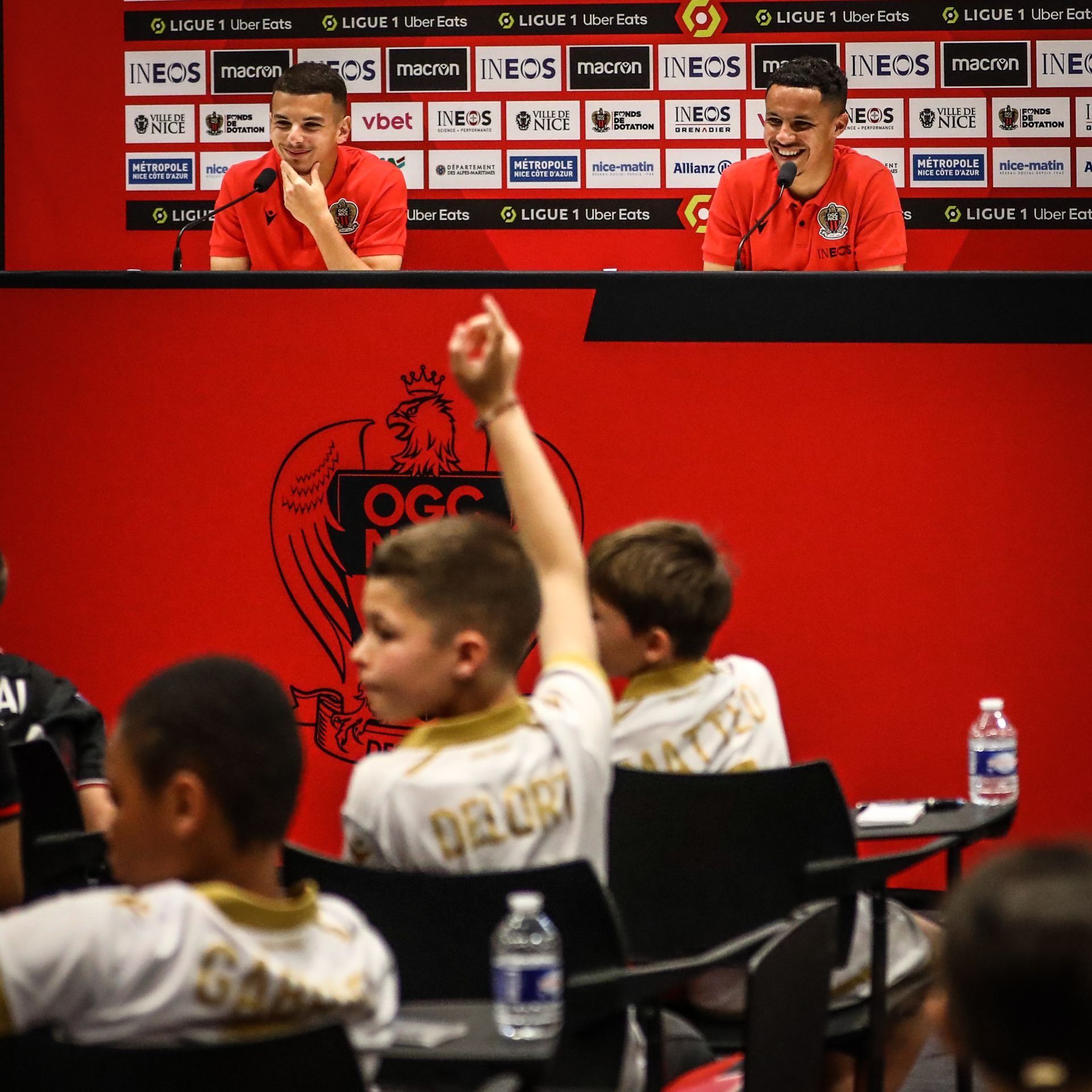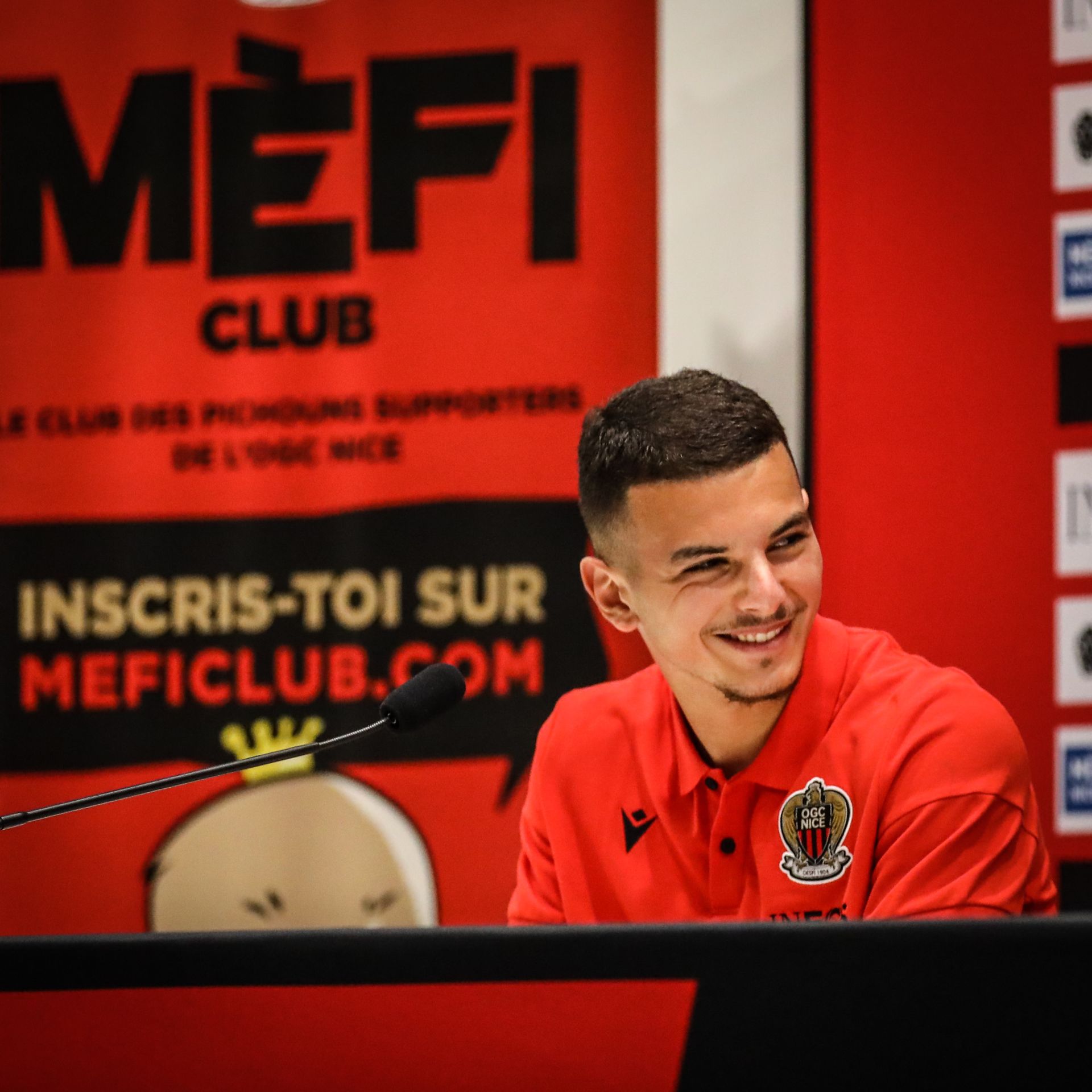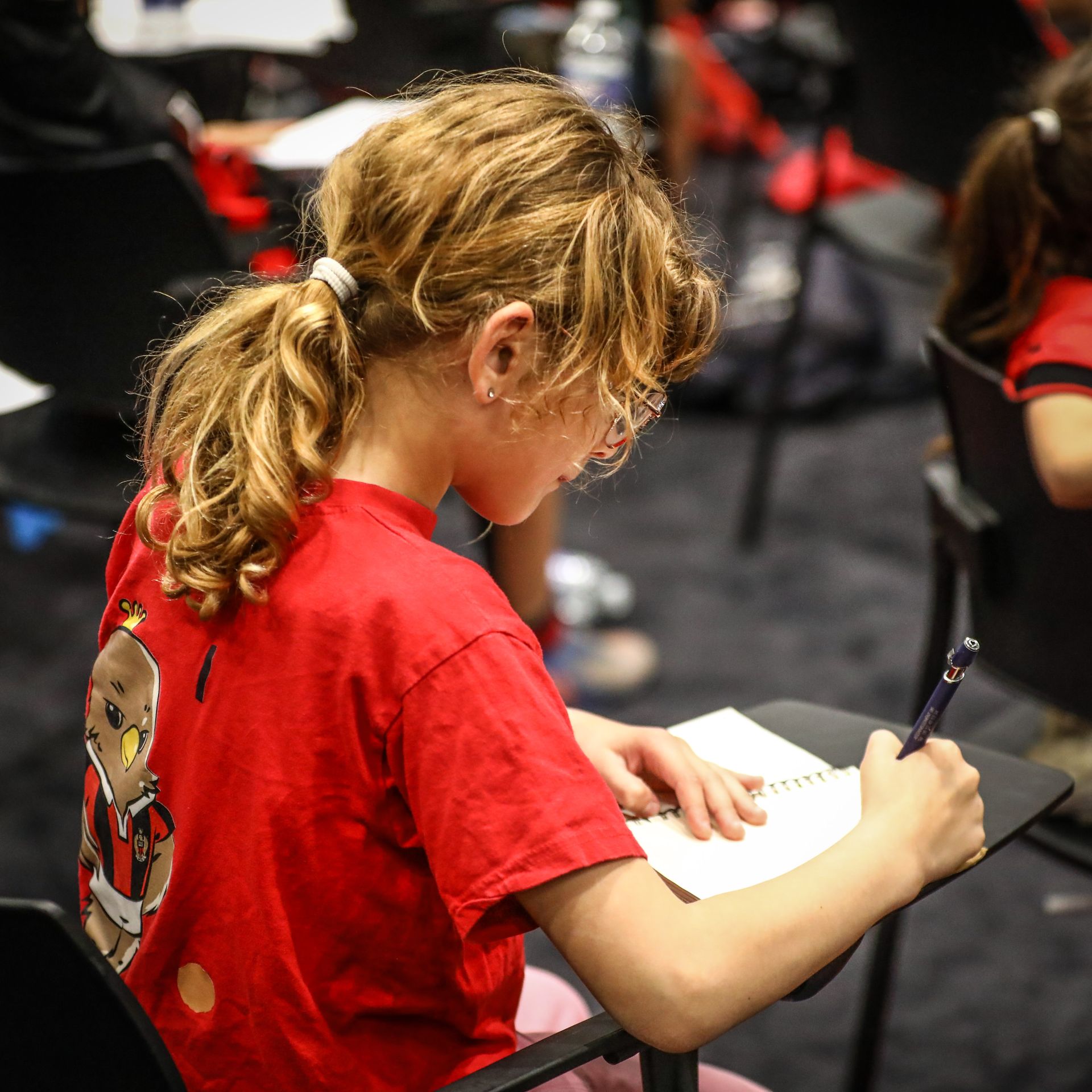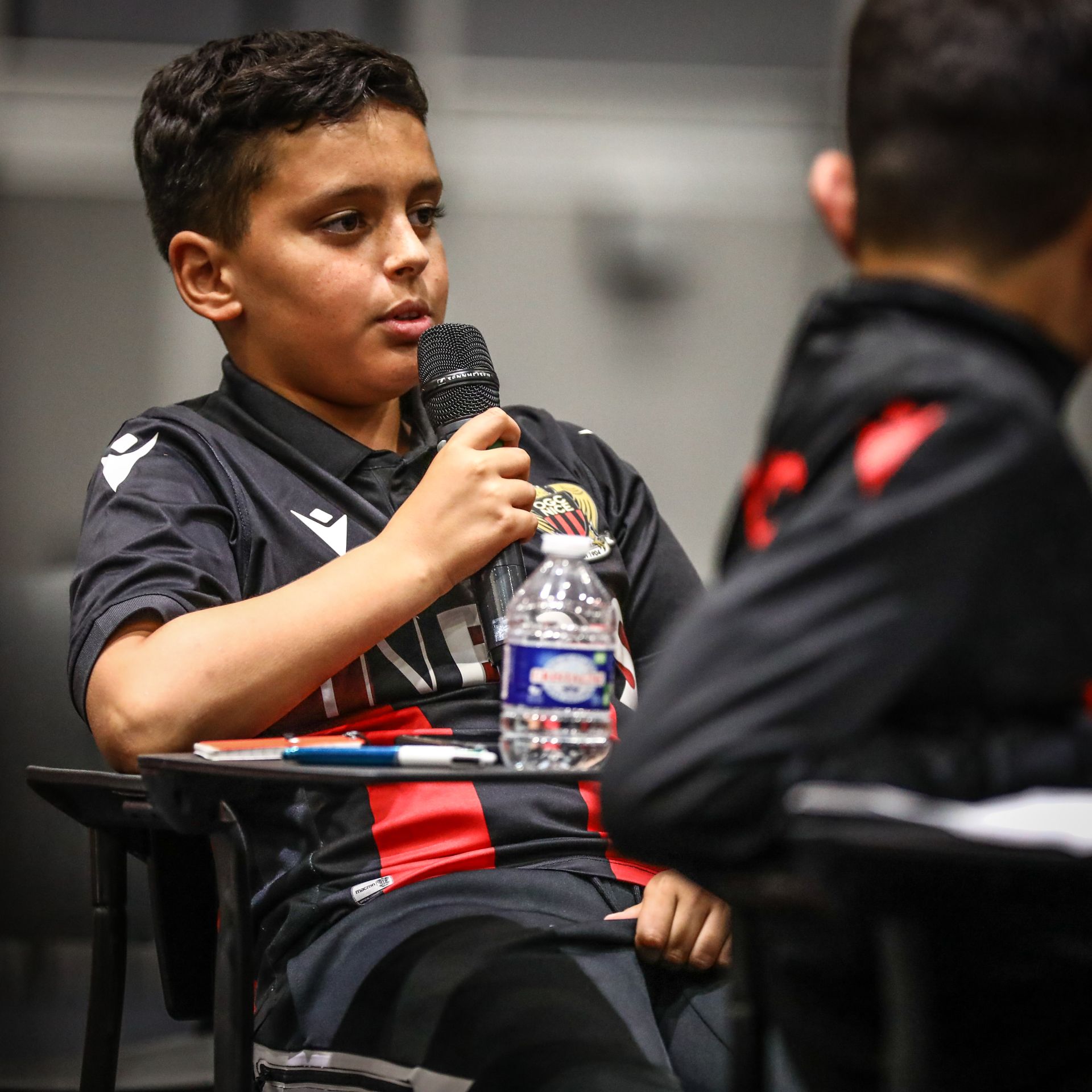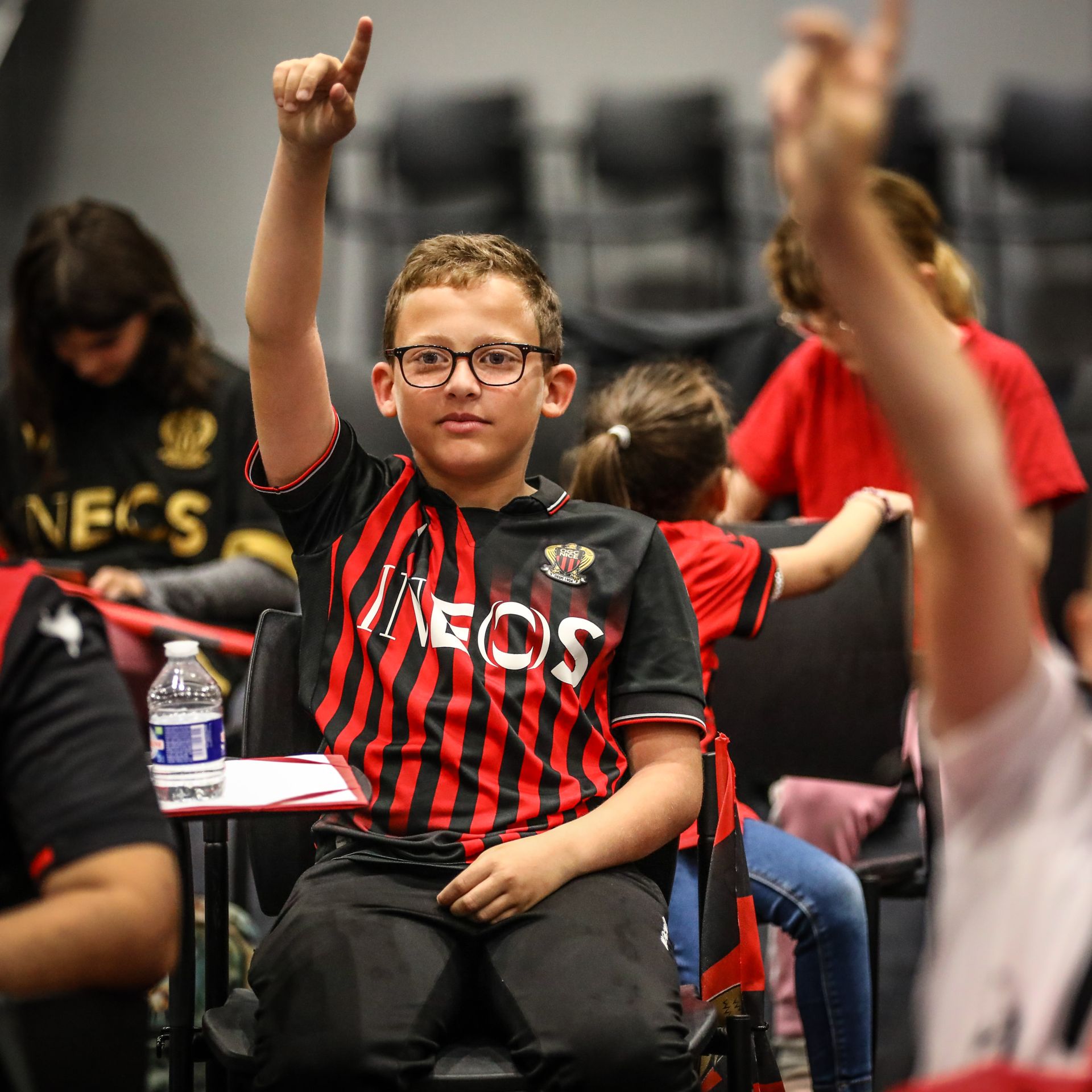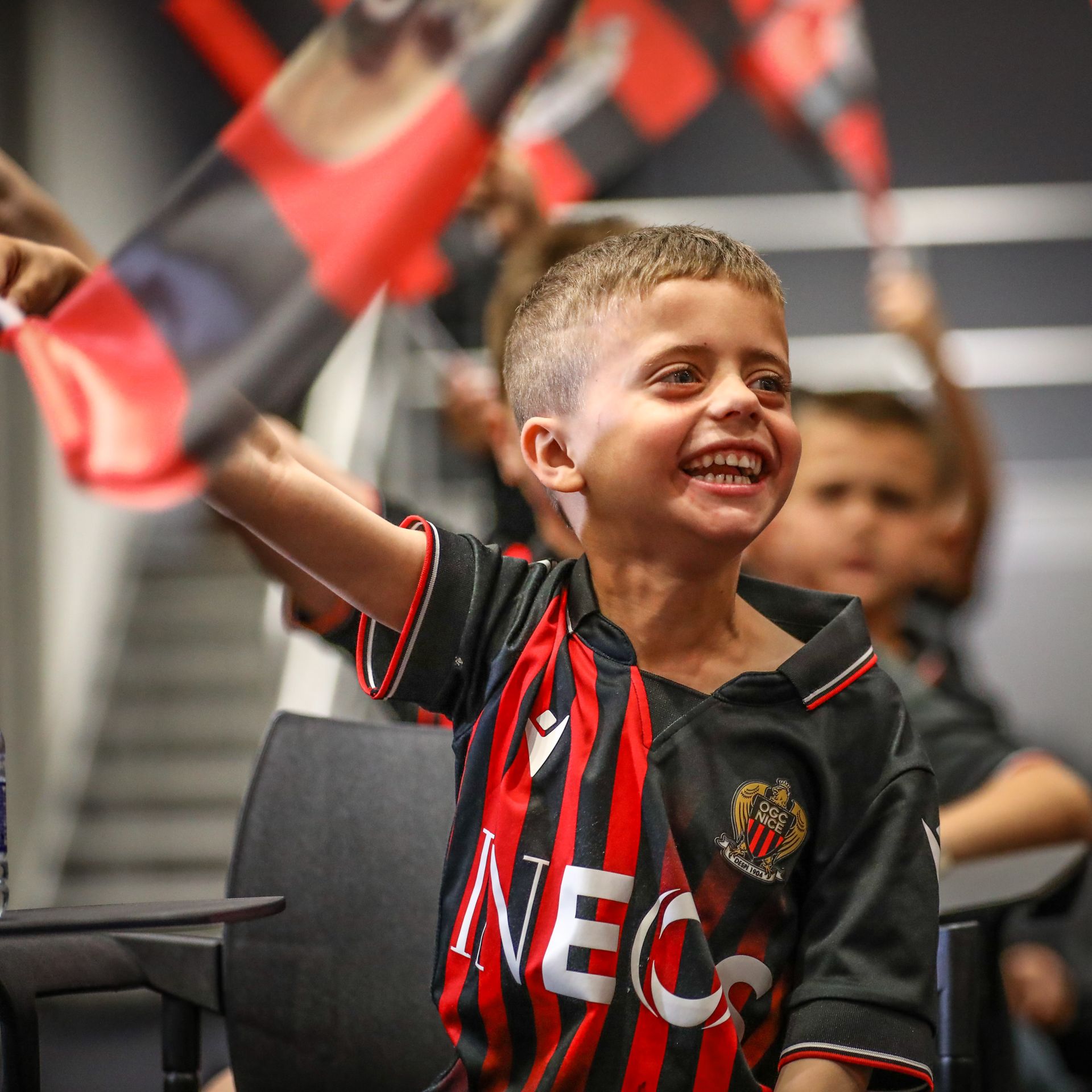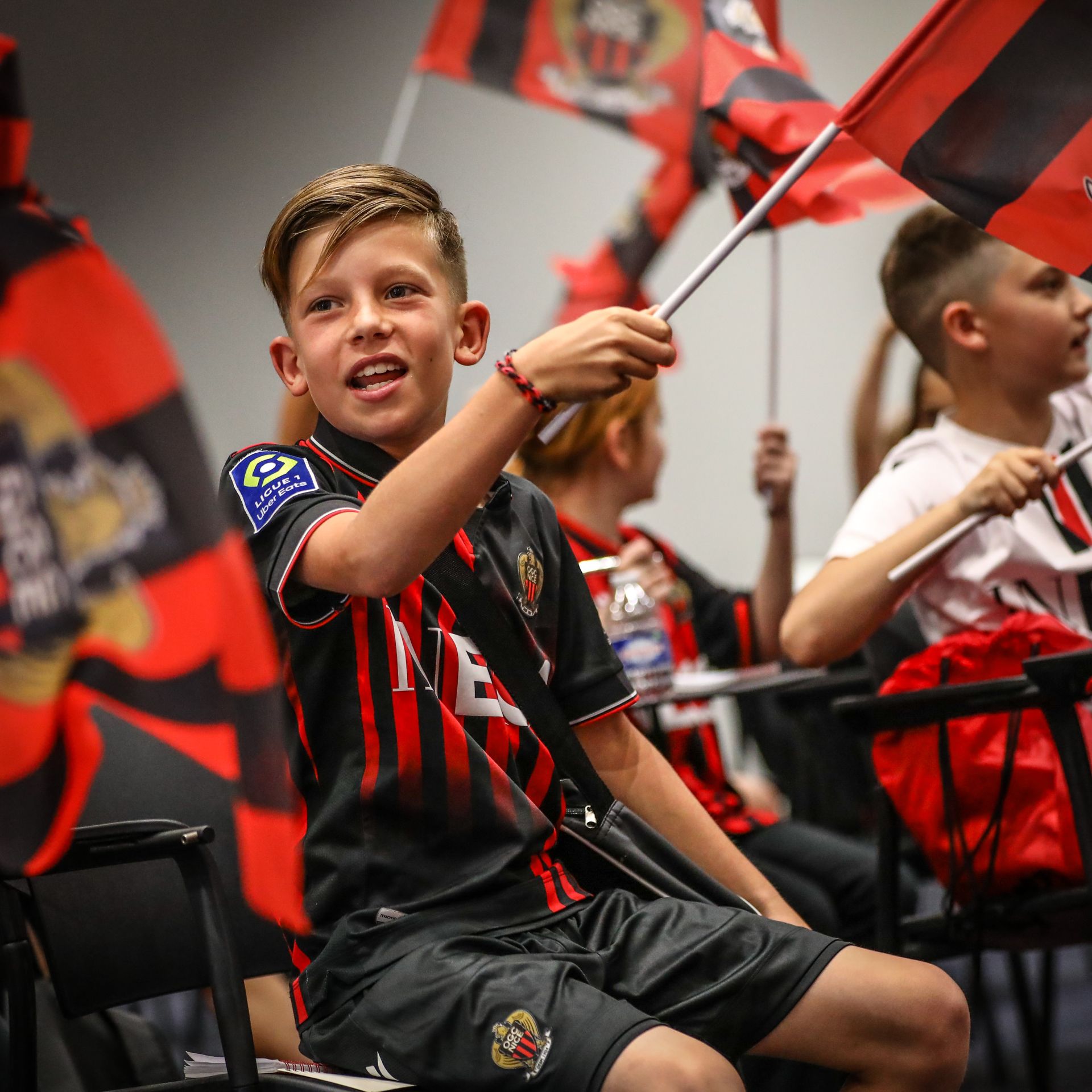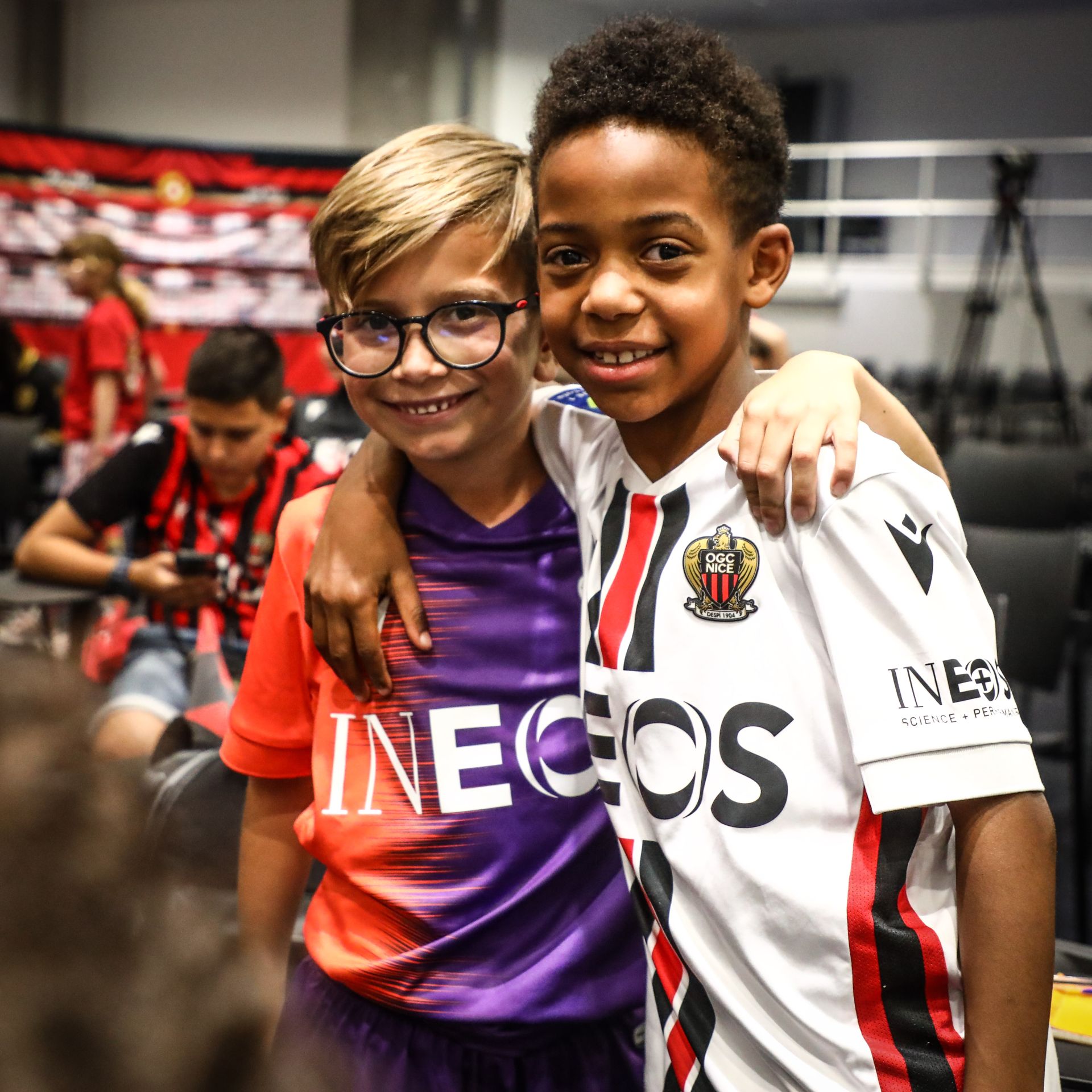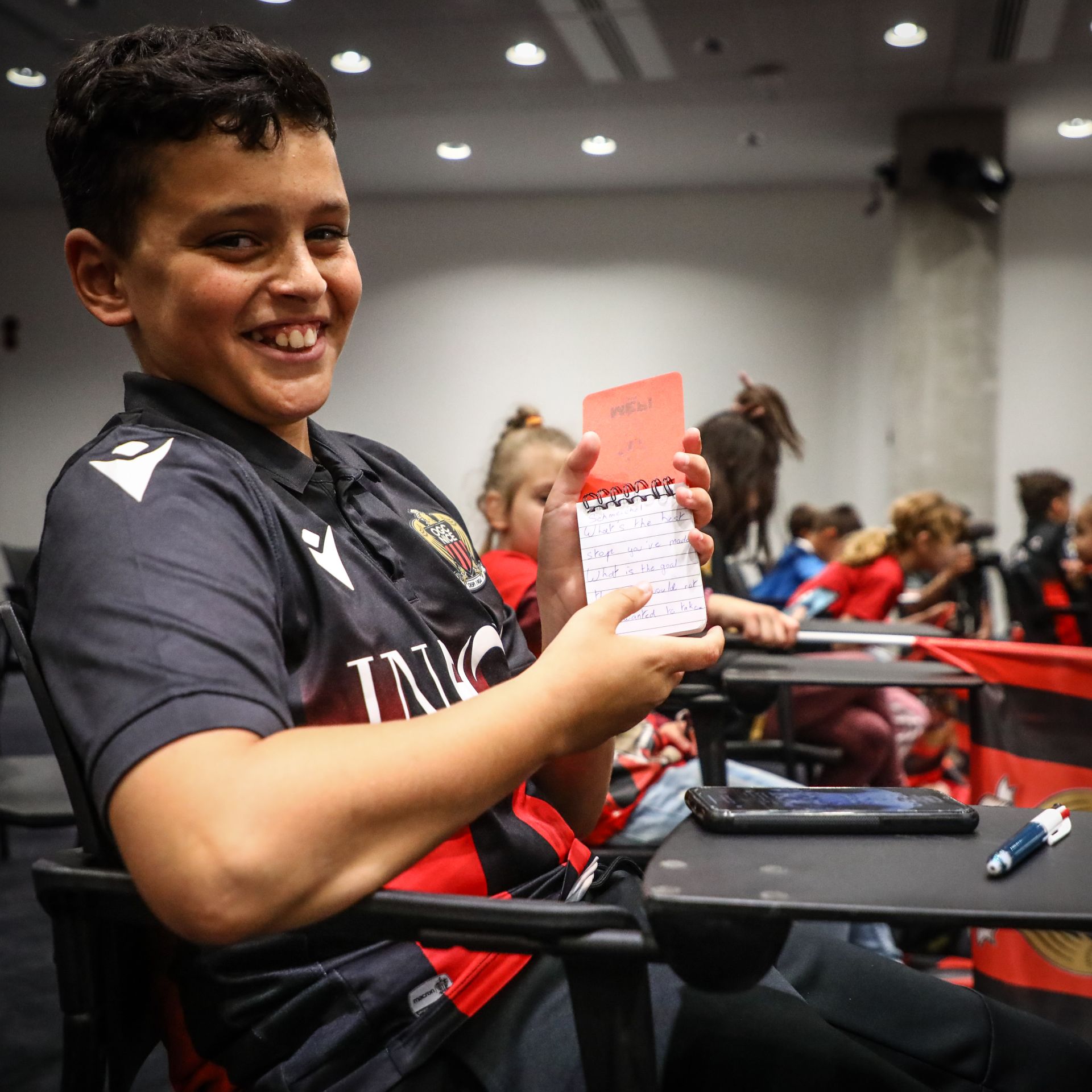 ---
J-M P. et F.H.