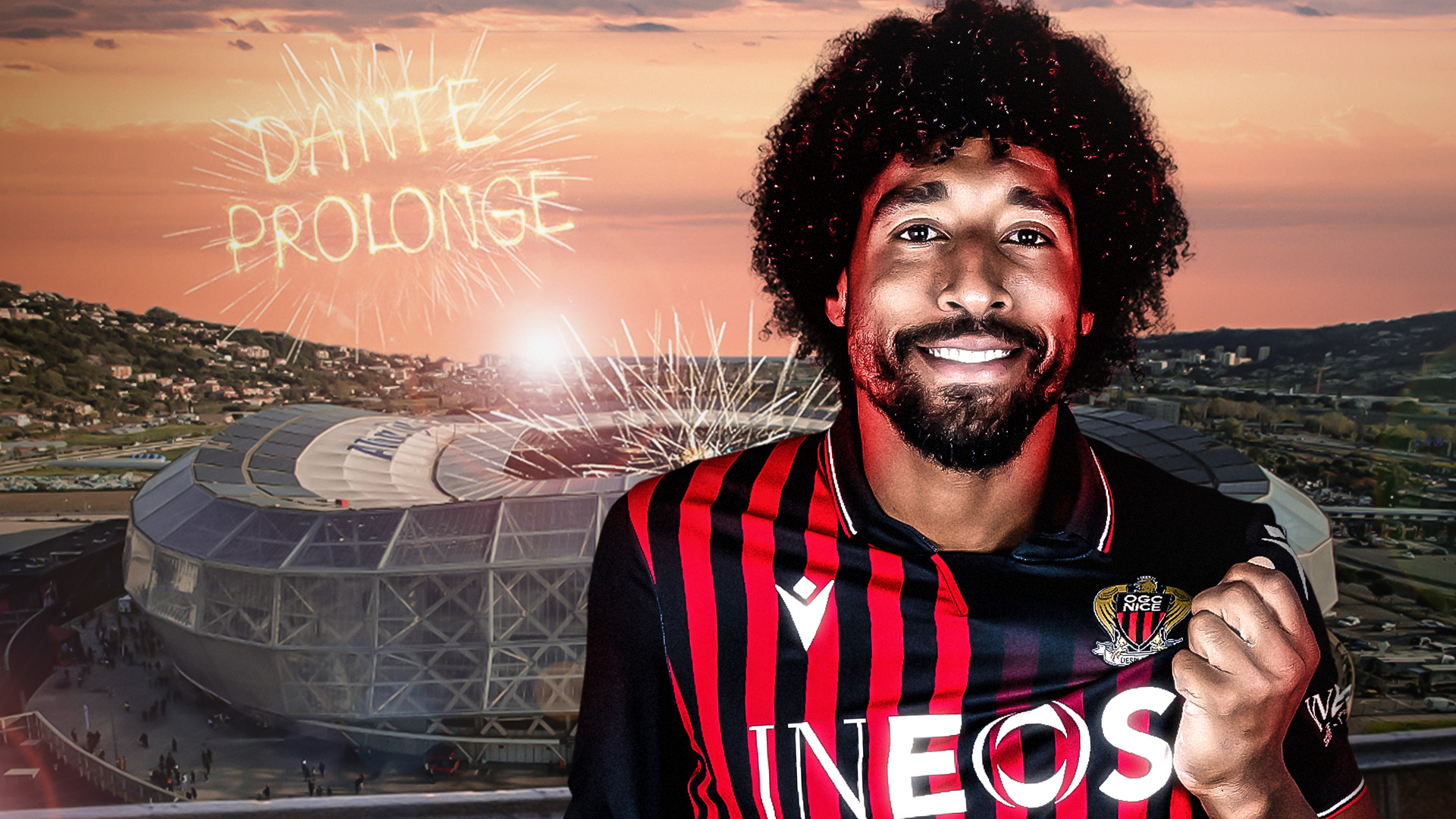 Official
Dante 2024 !
OGC Nice is delighted to announce that Dante has signed a one-year contract extension. The club captain will therefore continue to wear the red and black shirt for the 2023–24 season.
It's a love story that has been going since 2016 and that will continue to be written next season – a love story between OGC Nice, its captain, its city and its fans. At 39 years old, the 'CommanDante', who will soon have 250 appearances under his belt for Les Aiglons, has signed on for another year. "In terms of both the person and the player that he is, extending his contract was an easy decision," hailed Jean-Pierre Rivère. "Our relationship goes far beyond the contractual side of things. As soon as he wanted to stay, we didn't even need to ask ourselves the question and it was certain that we would quickly reach an agreement. Dante is a role model on and off the pitch. He has always been there for us, and we'll always be there for him."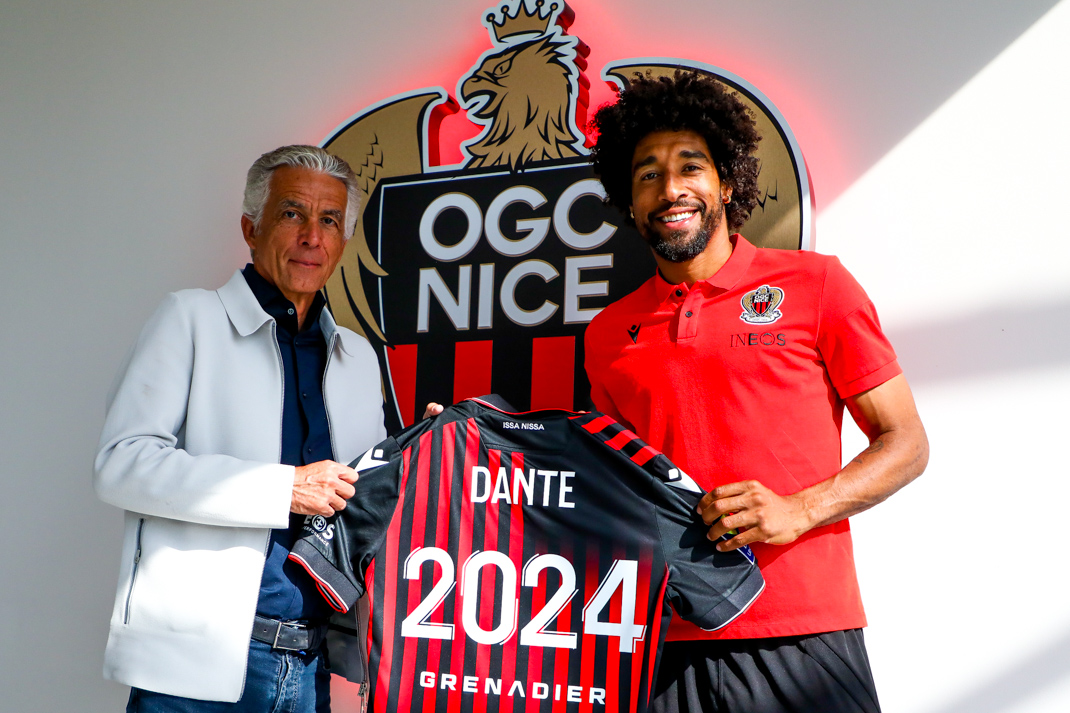 "He's a leader and, above all, an immensely competitive one," added Florent Ghisolfi, Les Aiglons' sporting director. "He approaches every training session and every game like a champion and passes that onto the others. On a day-to-day basis, he's invaluable, but experience isn't everything, and our decision is above all a sporting one. Dante has performed very well this season. He's been playing every three days without dropping his level and has missed just two games due to suspension. He perfectly embodies the standards and the identity that we want to instil in the team and, in a broader sense, the standards and the identity of the club."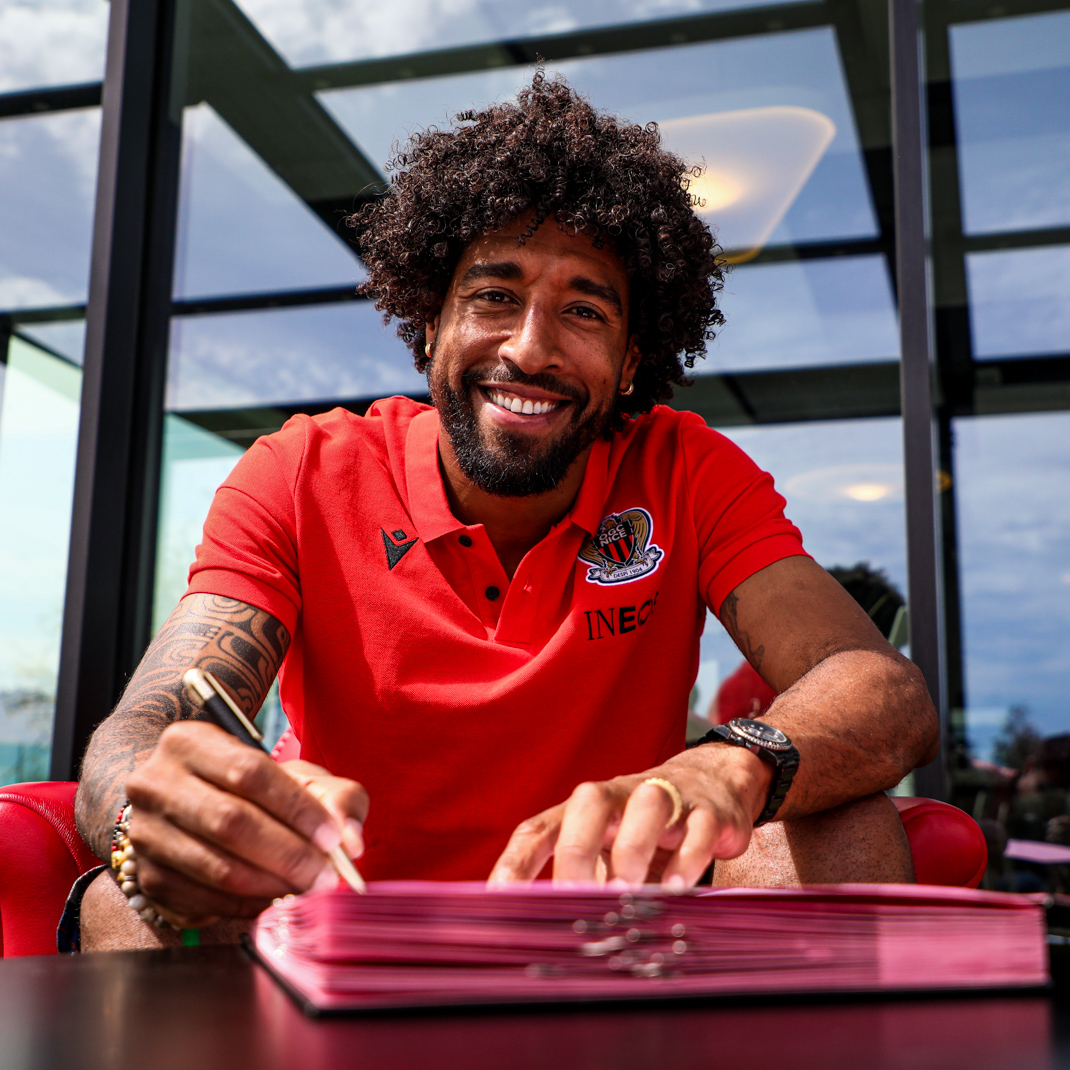 "Extending my contract again is an enormous honour," assesses the captain himself. "I also feel hugely grateful, as this is partly thanks to my teammates, who challenge me every day. It makes me happy and constantly pushes me to think about how to help them improve. My dream is that we have a 2023–24 season that lives up to what the club and its fans deserve. I'd like to thank everyone, and I'll give everything to help us achieve our aims."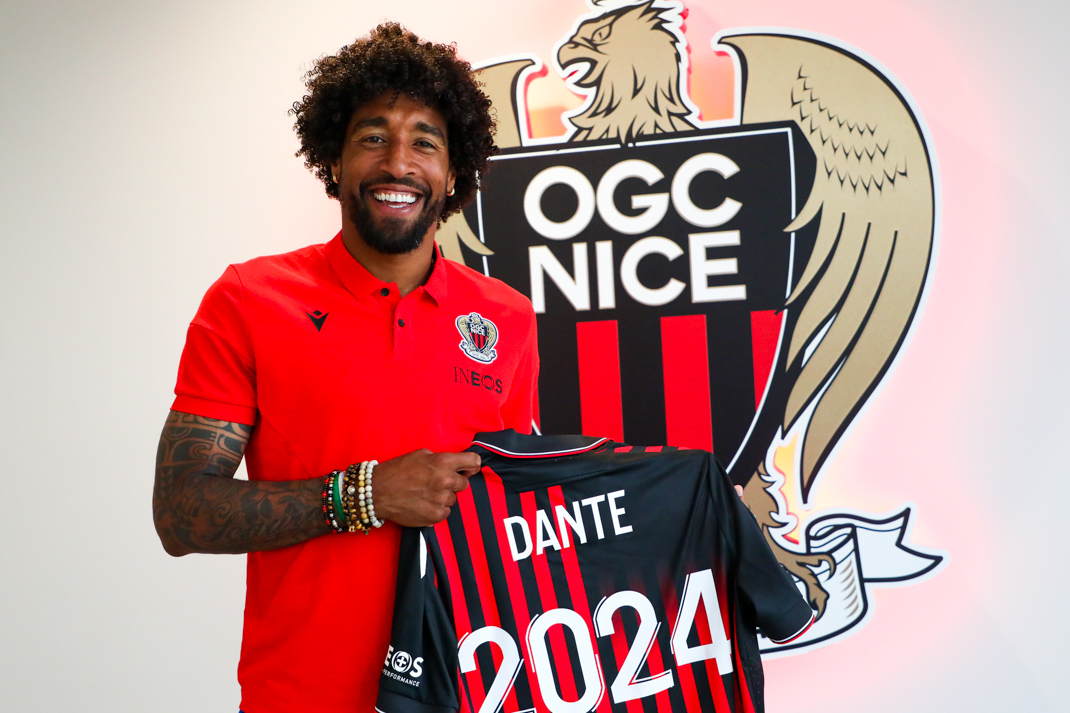 'ONE-TWO': TUNE INTO OGC NICE TV AT 17:00 CET
With his contract extension now announced, Dante sat down with Constantin Djivas in the bowels of the Allianz Riviera. For nearly an hour, the captain opened up to OGC Nice's commentator about his relationship with the club and with football.
This first episode of 'One-Two' will be broadcast at 17:00 CET today on OGC Nice's YouTube channel.
---