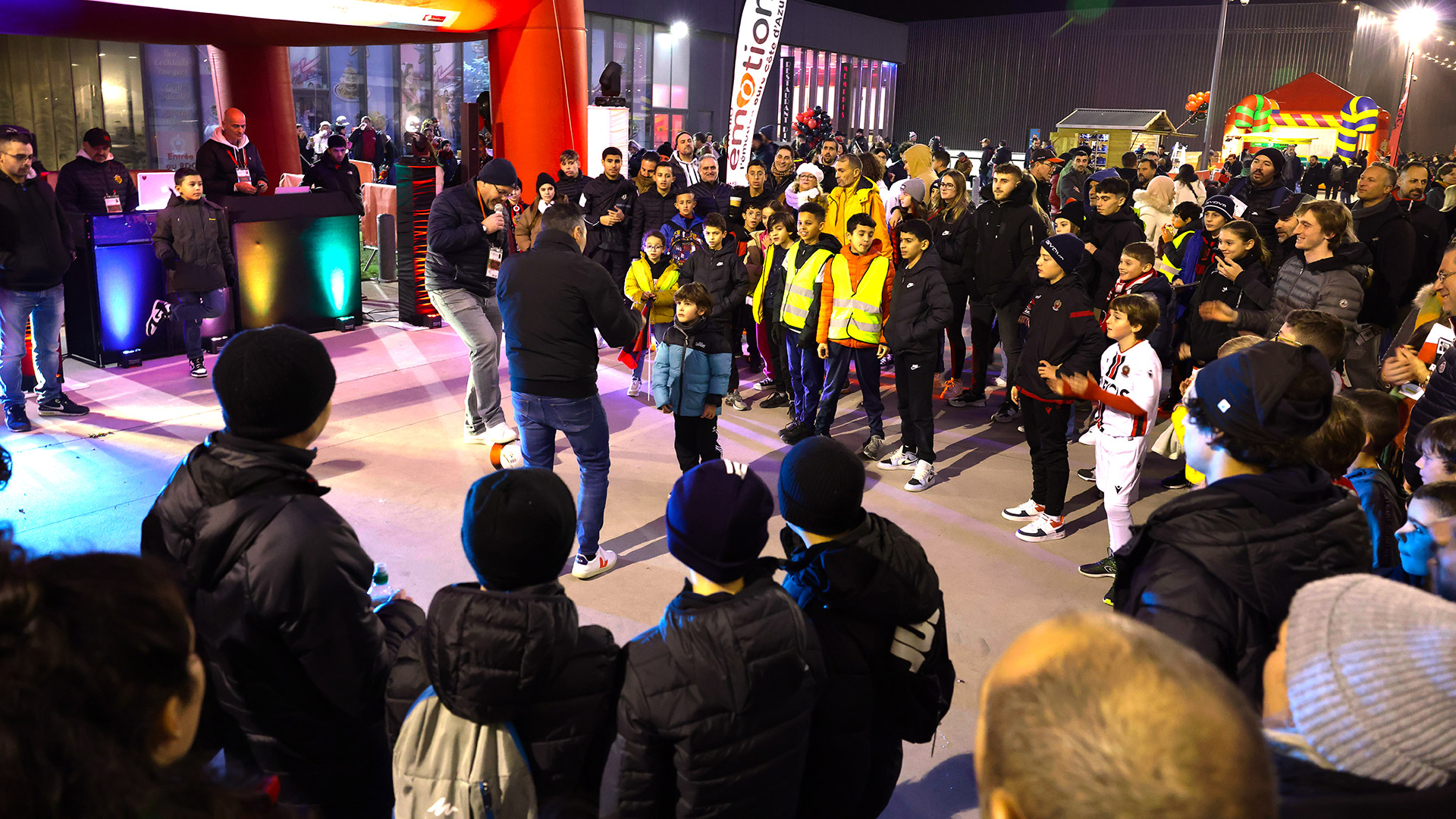 Supporters
Practical info for Nice - Tiraspol
Check out all the information you'll require if you're attending Thursday's Conference League game against Sheriff Tiraspol (kick-off 9pm CET).
SOME TICKETS LEFT
You can still get a ticket for the game.
The 20,000 barrier for ticket sales was passed on Monday, which means the third tier of the Populaire Sud has been opened (€6 for children, €12 for adults).
You can also get €10 tickets in the Ray Stand (1st and 2nd tiers). Join us!
YOU CAN DOWNLOAD YOUR TICKETS
You've already got your ticket? You can now download it by logging in to My account
STADIUM CONCOURSE OPEN AT 6:30PM
Here's what you will find there:
Espace Nord
Foot Bowling
Bar
La Bella Socca

Zone Foot By Gym Aveni
Football darts
Precision shooting cage
Arena 1-on-1
Teqball
Zone Est
OGC NICE Tent with Retro Games
Kicker
2 babyfoot / Cornholes / 3 beer pong tables
Lou Pelandroun food truck (Provençal specialities)
Bar
DJ Radio Emotion
La Kitchenette food truck (piadinas, paninis…)
Méfi Club tent with games, magician, face painting
Inflatable Eagle
Zone Sud
Bar + food kiosk (sausages/merguez and chips
The stadium doors will open at 7:30pm.
LE GYM WILL PLAY FOR LOUCA
Le Gym will play for Louca, who passed away aged 10, and whose family is supported by the Point rose association.
The young football fan passed away on 24 April 2018 due to a brain tumour. It was on the football pitch, when he suffered an epileptic fit, that Louca and his family learned he had cancer. "He battled against this terrible illness for two years as if he was playing the World Cup final, going from the hospital, to home, to school and football training. He was a real warrior," said his father, Davy Peliccio.

The warrior will receive a tribute along with his family before the game.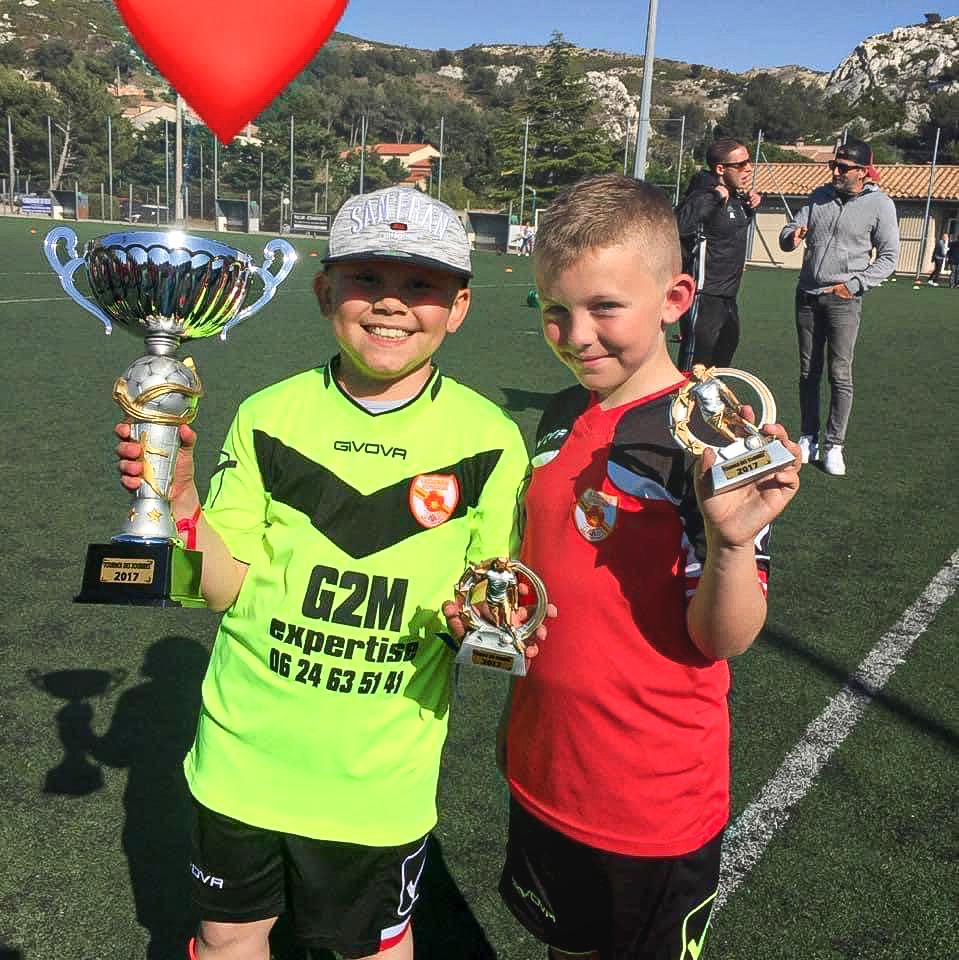 MÈFI CLUB DRAWING COMPETITION!
Launched at the game against Auxerre, the Mèfi Club drawing competition continues. Supporters aged under 12 will have the opportunity to show their artistic talents in the usual place. All their drawings will be passed on to the players, who'll send them back autographed.
And some great surprises are in store for those who produce the best drawings!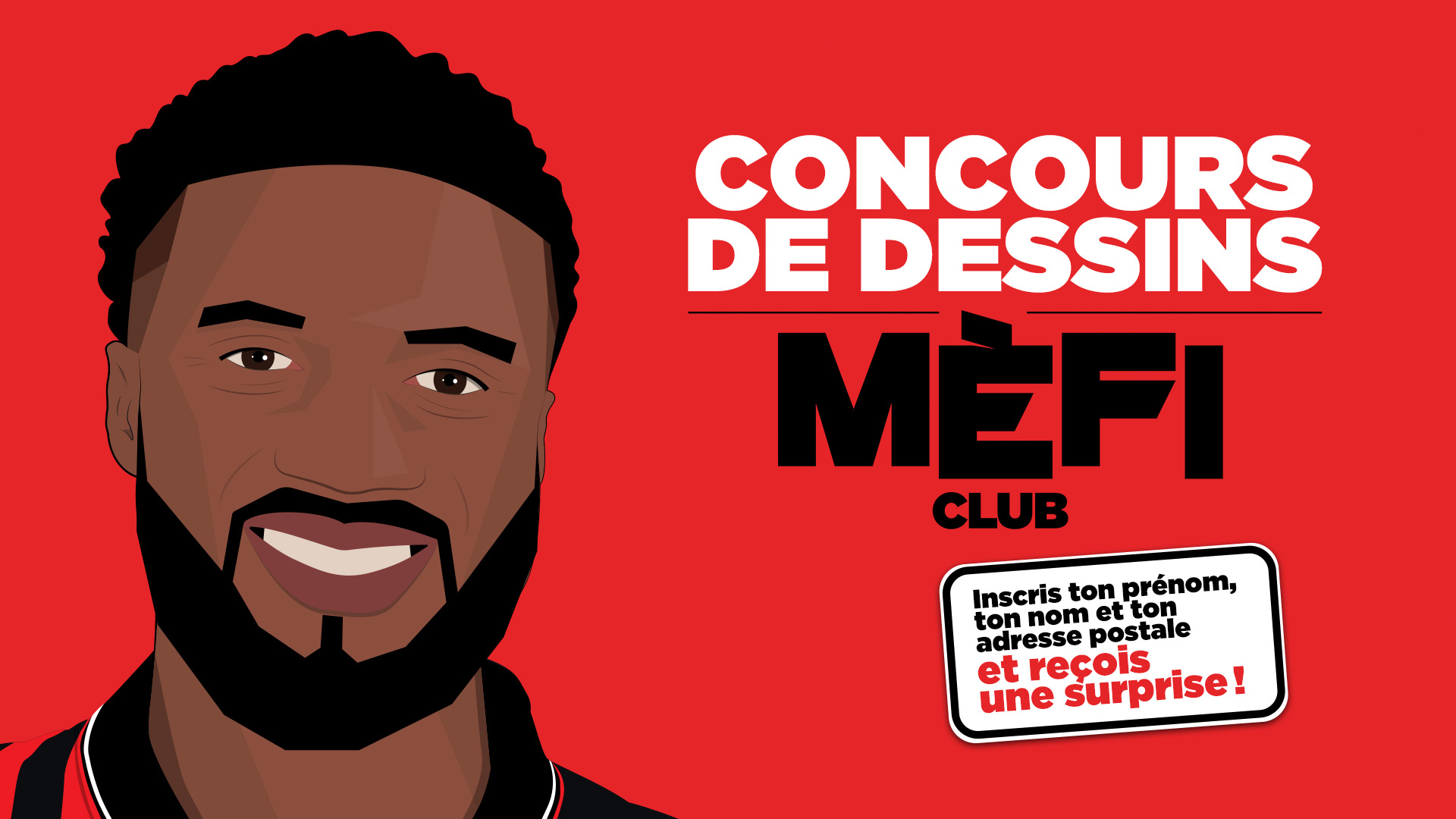 AN EXCLUSIVE OGCNICE.MAG
As you wait for the big game, check out this exclusive edition of OGCNICE.MAG.
RESTOS DU COEUR ARE COUNTING ON YOU
Just like at every home game since 2018, there are a number of collection points for the Restos du Cœur charity, notably at the foot of the South, North and West staircases. OGC Nice invites all fans to participate by donating food (pasta, rice, tinned goods) and personal care products (wipes, shower gel, toothpaste etc.).
TRANSPORT AND ACCESS
Car parks MIN, P5, P3 and P4 are open to the public.
All access information can be found here (tram, bus, bikes, car...).
The dedicated football bus services no longer run (Lignes d'Azur).
Note that the Chemins de Fer de Provence can also get you to the stadium in great shape.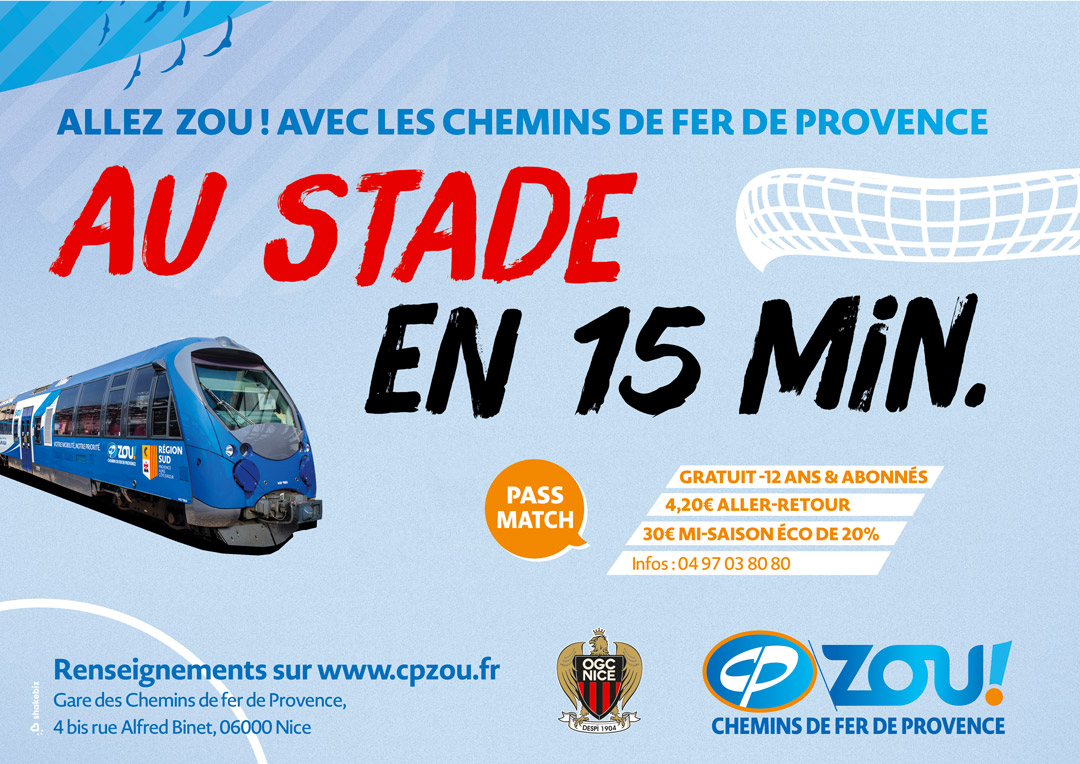 THINK ABOUT CARPOOLING!
The club and StadiumGo, a carpool platform, have teamed up to ensure there are a number of dedicated places in parking P1-bis at every home game (bar vs. PSG and Lyon).
That means there's a place in parking P1-bis for you if you drive three other fans with you to the stadium, and you make the reservation on StadiumGO. StadiumGO will then send you your parking pass so you can access the car park.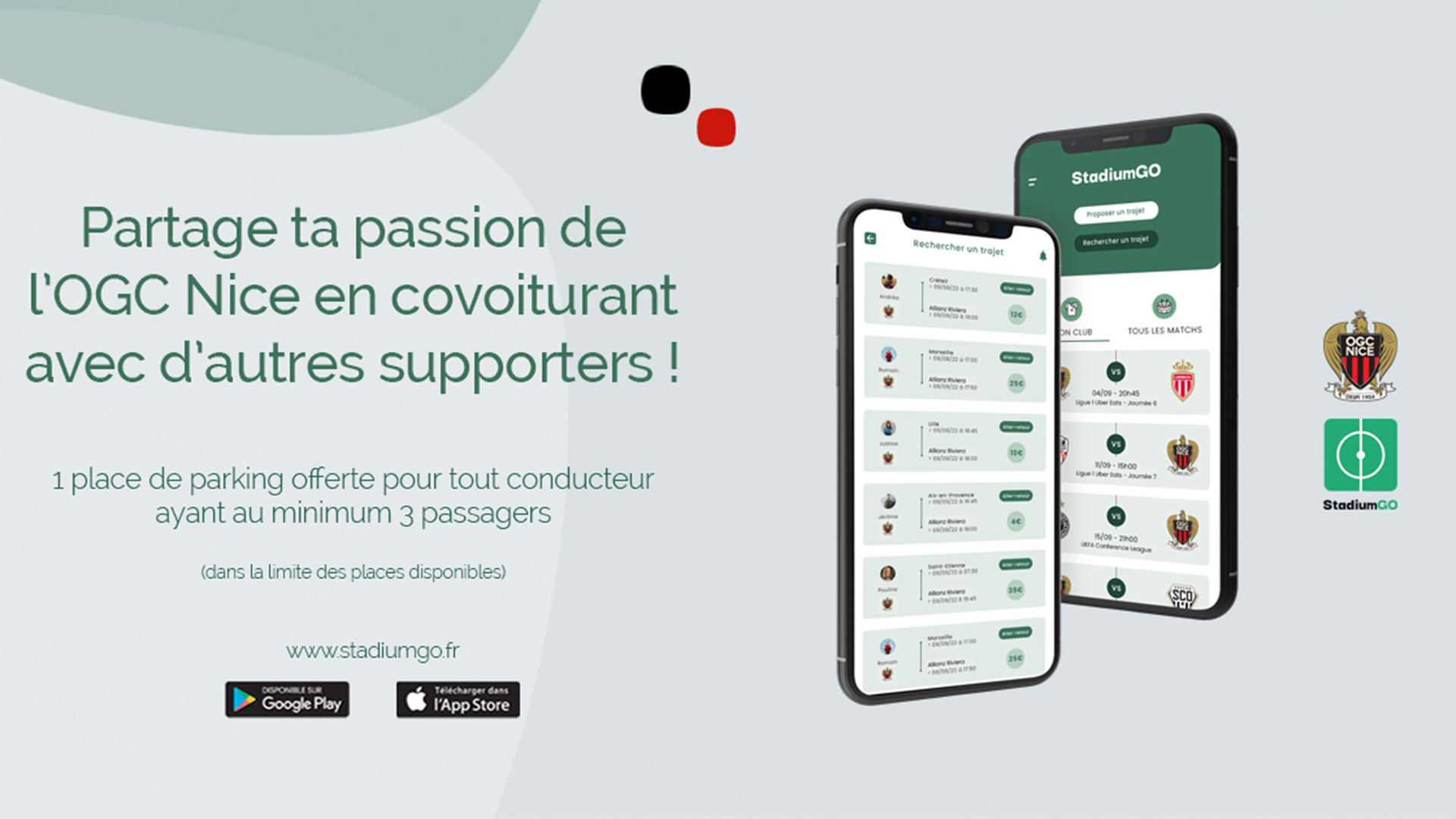 SCAN, PLAY, WIN
You can play two games that are displayed on the big screens at every home game, and you can win some great OGC Nice prizes (shirts, tickets, reductions…).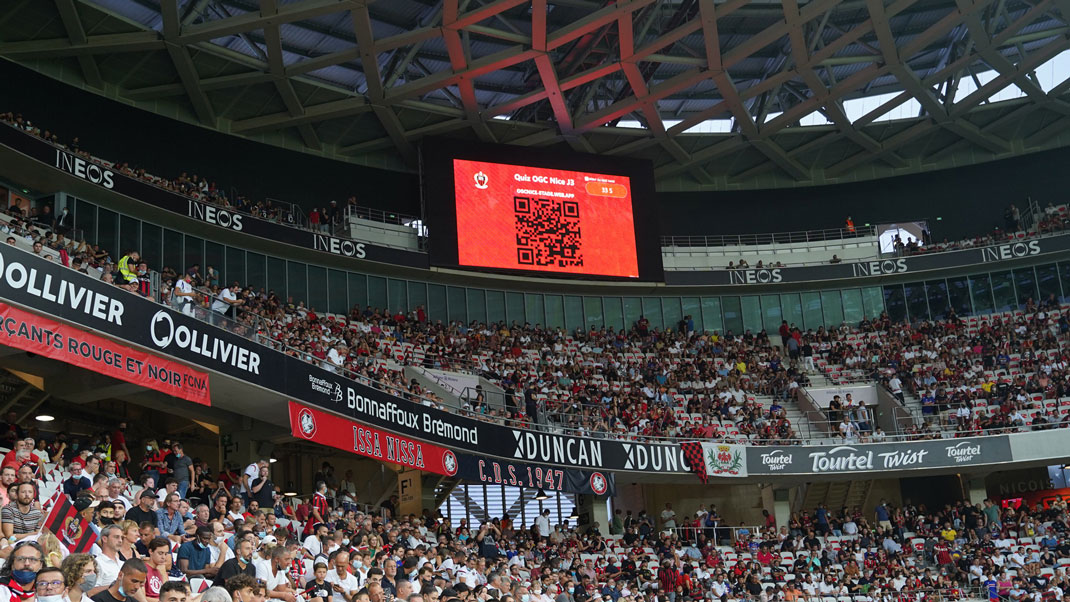 There's a quiz that starts half-an-hour before kick-off, and at half-time you can make your prediction on how the match will turn out.
DIGIFOOD DELIVERS TO YOUR SEAT
Reserved exclusively to Confort* season-ticket holders, this QR code can be found on the back of the seat in front of you.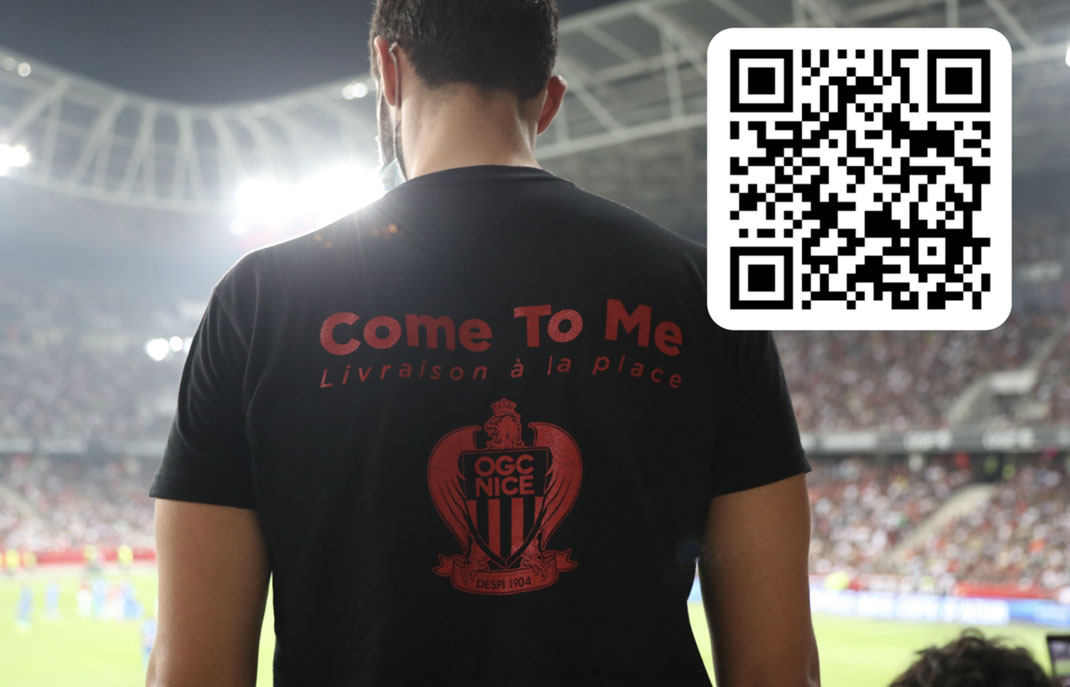 Scan it to order food and drink that will be delivered to your seat so that you don't miss a minute of the game.
*Available all season long at every home game
---