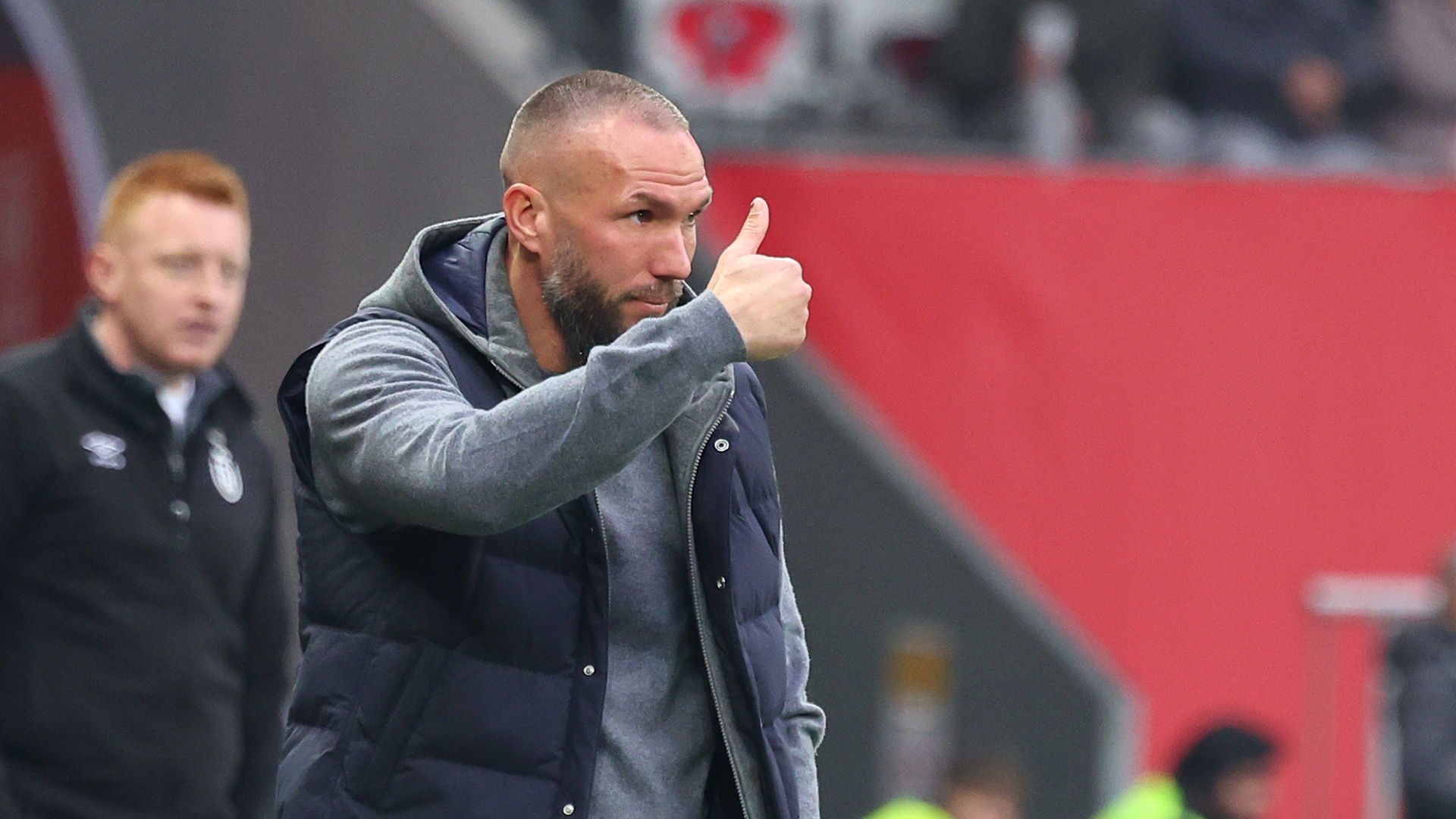 Reaction
Digard: "Every point counts"
Didier Digard spoke to the press following his side's goalless draw with Reims (0-0).
How would you analyse this encounter?
There were two very different halves. In the same way as in the first match this season (0-0), not that long ago, it was very balanced. This evening, in the first half, we definitely saw what we have done best until now. It was a really high-level performance from my players. We didn't take advantage of our chances, which created some frustration. In the second half, we lacked energy. Reims were more accurate with their counter-attacks, that forced us to defend more. Even though at no point did I feel that we could lose it, apart from the penalty, which for me, wasn't justified. It is frustrating, but at the same time, the spirit of the team and what we produced on the whole were very interesting.
What did you think of Terem Moffi's performance? He has struggled more in these last two matches after an excellent debut?
We will continue to work. It's difficult. He arrived and we were very quickly into a run of matches. I think that we have only had 10 sessions together, that's not a lot. We need to create connections. I know that there are high expectations from the supporters, because it's the biggest transfer in the club's history. As a coaching staff, we are very happy with what he is doing, because we know that it takes time. He has an impeccable attitude, he is hard working, he works for the team. So, honestly, it's positive, even though I know that everyone is hoping to see goals. And we are too. But with what he is showing us, I am very confident.
You spoke about the penalty. After that, Kasper Schmeichel made the stop that was needed. We get the feeling that he has been much better in the last couple of matches.
Yes. He has put in some top performances. He is conceding very few goals. He is helping us a lot. It's a combination. Every time, we put a player forward but they are all at a level that we expect, where we hope they will be. They are turning things around. And Kasper is doing very well at the moment but we are not surprised. Maybe we were more surprised when he was not performing so well. His real level is what he's showing now.
Another player putting in solid showing after solid showing is Jordan Lotomba. This evening was another complete performance, both defensively and in attack.
Yes, he is in very good form. It does us the world of good. He is there defensively and offensively. He has quickly put in place what we expected of him, both in the heart of the game and on the wing. He knows how to alternate. He causes the opposition lots of issues and he is really putting in complete performances. Even defensively, he is very rarely in trouble, and he stands up to take on the challenge posed by the opposition.
In the end, is it a good point?
Every point counts. The dressing room was very disappointed. I am happy, because I see my dressing room disappointed by the draw. That shows that mentally, we are taking steps forward and we aren't going to settle for a draw. If we had performed in the second like we did in the first, I would have definitely been very disappointed. Given that we dropped off in the second half, I am just disappointed.
---