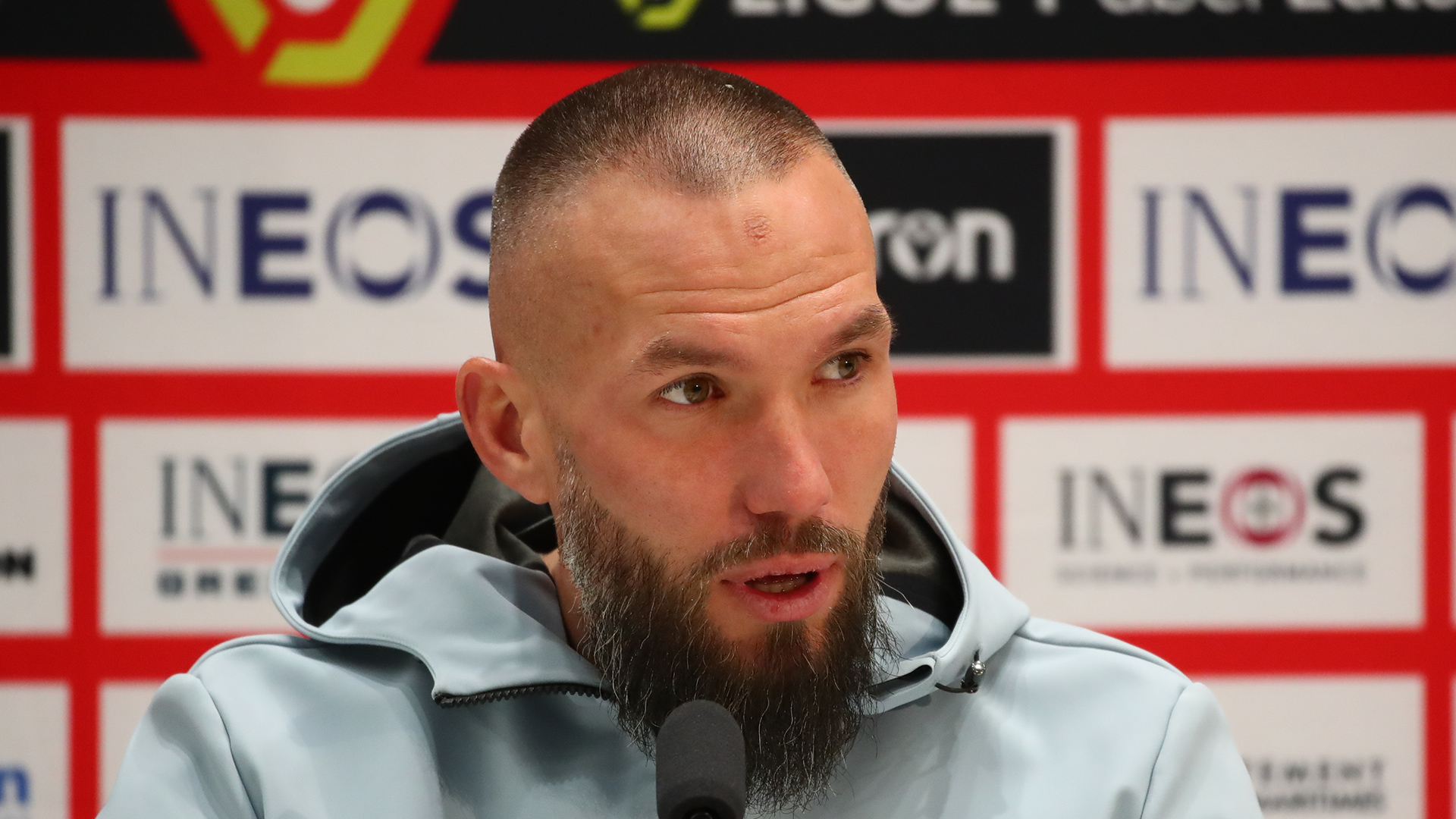 Reaction
Digard: "The players remained very confident"
Didier Digard congratulated his squad for bringing the necessary effort to secure the win over Ajaccio (3-0).
Despite the early goal, we saw that Le Gym struggled to find solutions up against a very compact Ajaccio side. What did you make of it?
Yes, it's true that they caused us problems by defending so deep. That's the most difficult thing in football: to find solutions against teams that are well set-up, compact and very deep. It's a shame that we didn't quite have the patience and gave in to outside opinions, when after just two minutes we were leading 1-0. There was nothing to worry about. When people want us to be attacking and score as many goals as possible, we may have been a bit hasty, but there was no particular panic.
Are you leaving this match 100% positive?
Yes, definitely, because what pleases me is that we were 100% watertight in terms ignoring what was being said on the outside. Without realising it, everyone put us under pressure in this match. They were expecting to see us let up and to see the attitude we would adopt against a side that is lower down the table than our previous opponents. In the end, the players didn't fall into that trap, they remained very confident. They didn't add any extra pressure on themselves. They approached the match in the right way, with a lot of ambition.
Your substitutions made the difference in the second half with that triple sub. Sofiane Diop got the assist for Billal Brahimi for the second goal. Did you feel that the team would show something different with those three?
We built it as the week went by. I had to take decisions because I knew more or less what we were going to face. Keeping these players with fresh legs on the bench allowed us to really tire the opposition in the first half, making them run a lot. The players did that really well in fact. Then, I wanted to hurt them with our subs coming off of the bench. We were rewarded for that.
Billal Brahimi had a tricky start at OGC Nice. He just scored at the Vélodrome, he did so again on Friday evening. Why are you showing so much confidence in him? What did you say to him and what have you seen in him as a player?
I didn't say anything in particular. I put my confidence in him because he deserves it, because he works for it. He has a great attitude, he is willing to listen. When you have those qualities, I believe we will progress. That's what he is now demonstrating. He put in a lot of effort, and until now, he hadn't been rewarded with a goal. In recent times, things have been going for him, he is confident. But it's not down to my words or my work, we said what we saw in him. It could be Billal who is beginning to realise the quality he has.
You spoke about external pressure on your squad. On the other hand, what is it like to be the "hit of 2023"?
It's true that we are the team that has picked up most points. We know that we are being watched a bit more. It's a huge source of pride, but it does nothing for us. It's nice, I hope that the players take onboard all of the praise, because it's pleasant and they deserve it. But we are focused on what we want to do and we aren't getting worked up. I am happy for them.
A word on Terem's first match at the Allianz. He didn't have an easy evening, with very few touches of the ball.
The best thing with him is that he is a real team player. It's strange because the centre forward always wants to score goals. We see it, when others score, he is as happy as can be. When the team wins, he is very happy. He can have that individual side as a striker who finishes, but he is a real team player, who thinks about the squad. It was difficult because of their system and how deep they play. It didn't allow him to express himself. He had very few touches of the ball, but he put in the effort, he created spaces. He worked for the team, and, for the others. He will be rewarded for that very quickly.
Another player who was beaming from ear to ear was Dante, who found the back of the net. What did you make of that?
He is like that every day. When he arrives at training, he trains as if it was his first and last session. It's an honour to coach a player like him, be that because of the career that he had, or the one he still has. Playing at 39 years old is something to be applauded, but playing at this level is another level again.
---