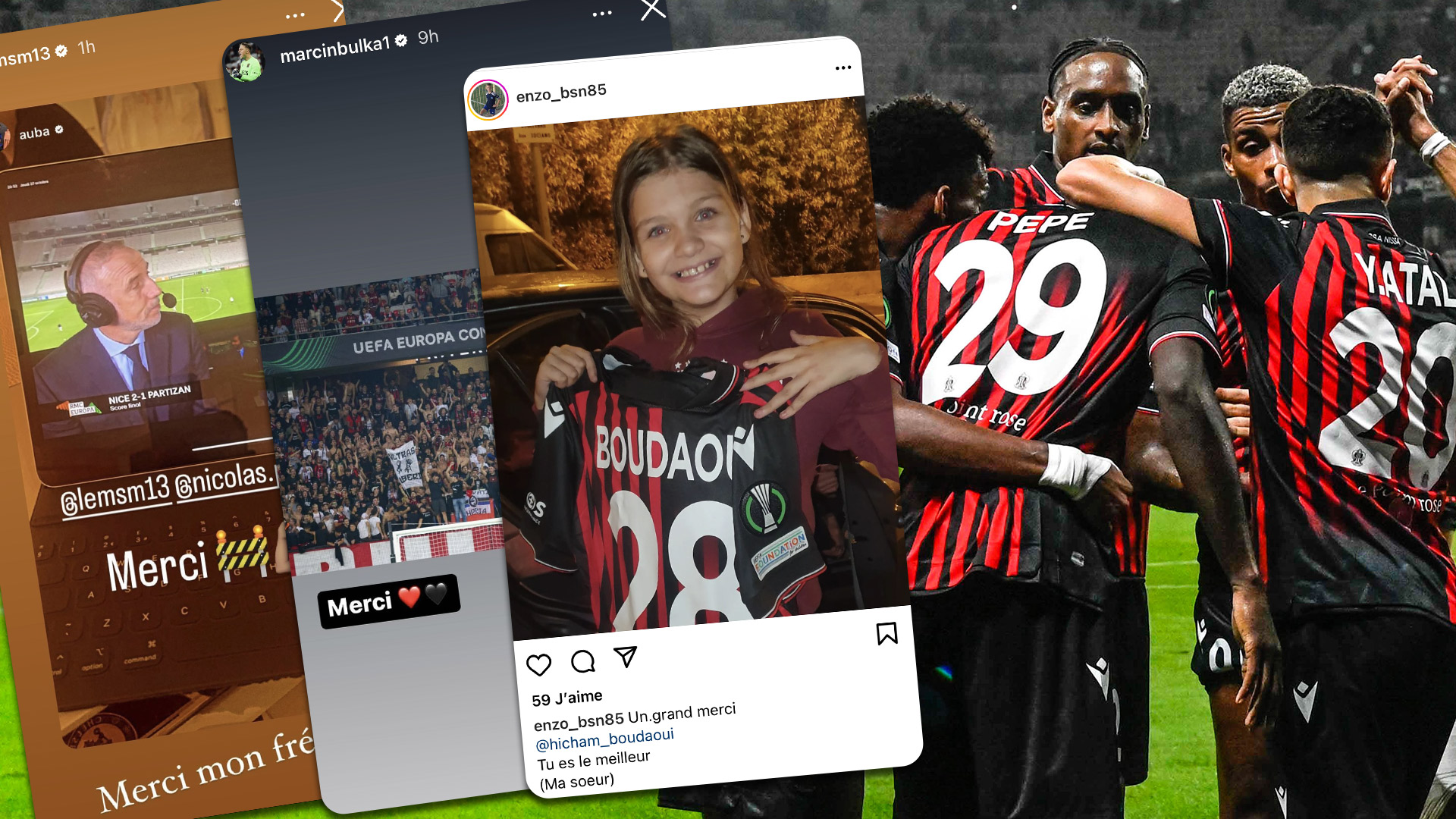 Nice 2-1 Partizan
Dante, Aubameyang, Boudaoui... How social media reacted to last night's win
We take a look back a few posts from Les Aiglons' excellent evening at the Allianz Riviera, as they beat Partizan Belgrade 2-1 on Matchday 5 of the UEFA Europa Conference League.
LIKE FATHER, LIKE SON
Whilst the CommanDante has OGC Nice in his blood, that passion has now spread to his son, Diogo, who is always fully behind Le Gym. Wearing the team's third kit, "mini-Dante" could be heard singing Nissa la Bella at the top of his voice whilst his dad was preparing to make his 26th European appearance for Le Gym (15 in the Europa League, seven in the Conference League and four in Champions League qualifying).
WITH COMPLIMENTS FROM AUBAMEYANG
As Mario Lemina's teammate with Gabon and Nicolas Pepe's former teammate at Arsenal, Pierre-Emerick Aubameyang kept a close eye on the game between Nice and Partizan. The Chelsea striker – whose father, Pierre Aubameyang, played for Le Gym during the 1997-98 season – gave a nice little "Thanks" to his two friends via his Instagram story following the final whistle.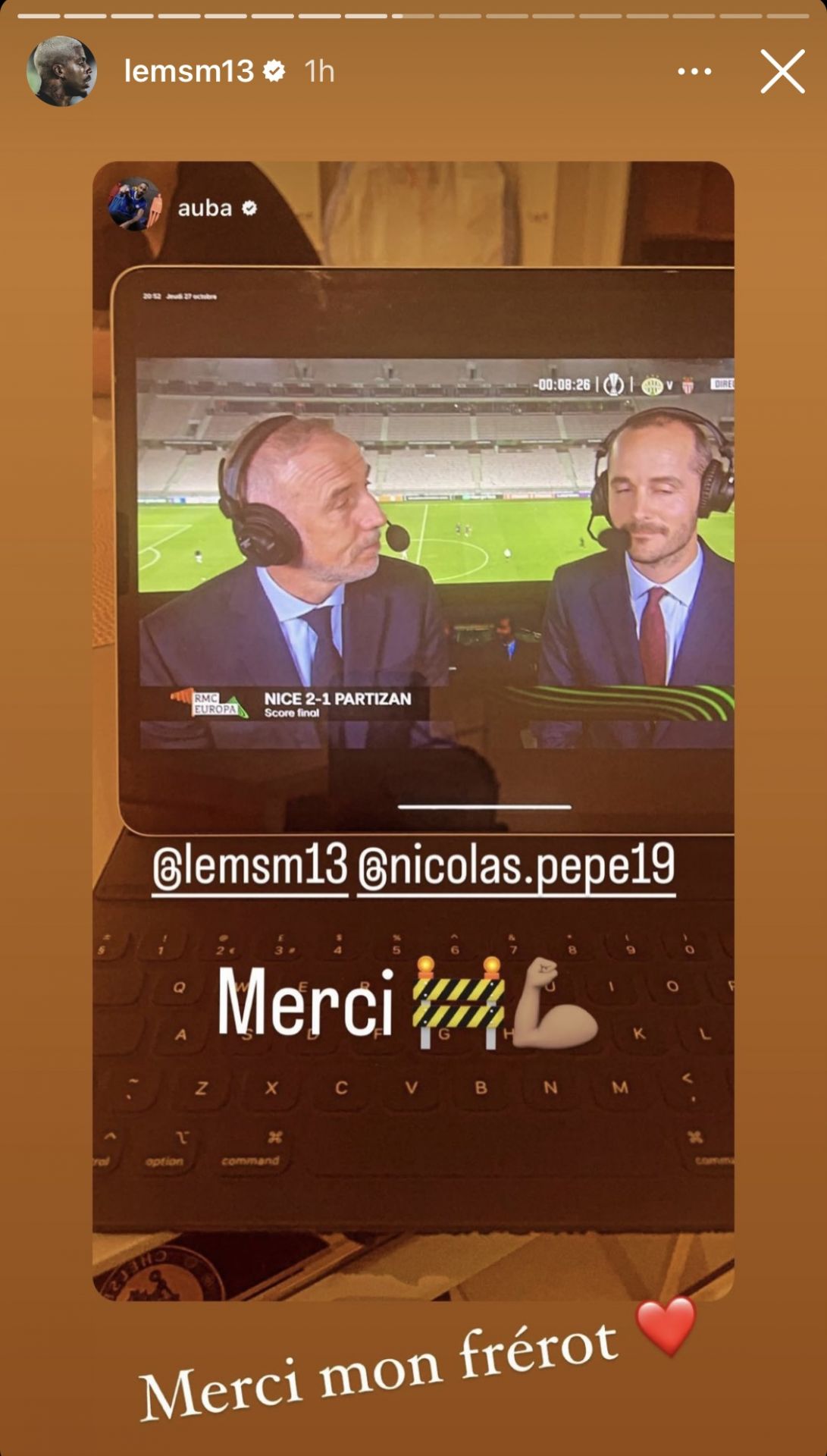 WHEN YOUR PHONE DOESN'T SURVIVE THE SCENES IN THE DRESSING ROOM
You love to see it. Les Aiglons, all smiles, celebrated their win in the dressing room. Right up close to the action, the club's community manager saw their phone get sprayed with water in amongst all the euphoria. The risks of the job!
HICHAM BOUDAOUI makes one PARTICULAR fan happy
Hicham Boudaoui, who was priceless in the middle of the park, made his fourth European appearance of the season against the Serbian outfit. After a top-drawer performance for the whole 90 minutes, the "Prince of Béchar" made one fan happy, as the little sister of Enzo, a Nice fan, expressed her gratitude on Instagram after receiving the Algerian international's shirt.
THE PLAYERS THANK THE FANS
Ahead of the game, Mario Lemina highlighted the importance of the 12th man in such high-stakes games, and the Nice fans certainly kept their end of the bargain, driving Les Aiglons onto victory over a team that had, up until then, been unbeaten in the group stage. On social media, several of Les Aiglons thanked the fans for their unwavering support, as demonstrated by Marcin Bułka on his Instagram story.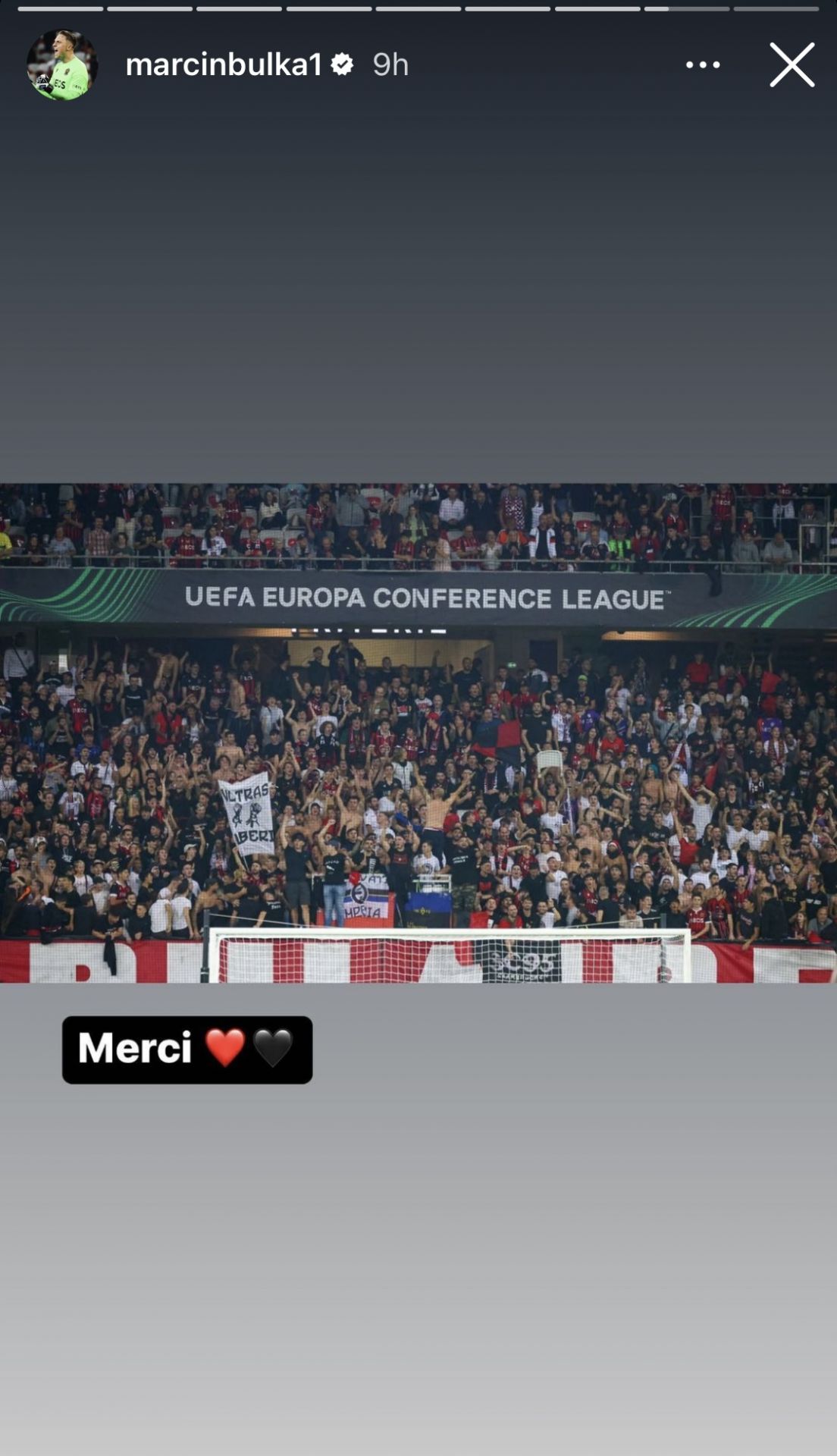 ---