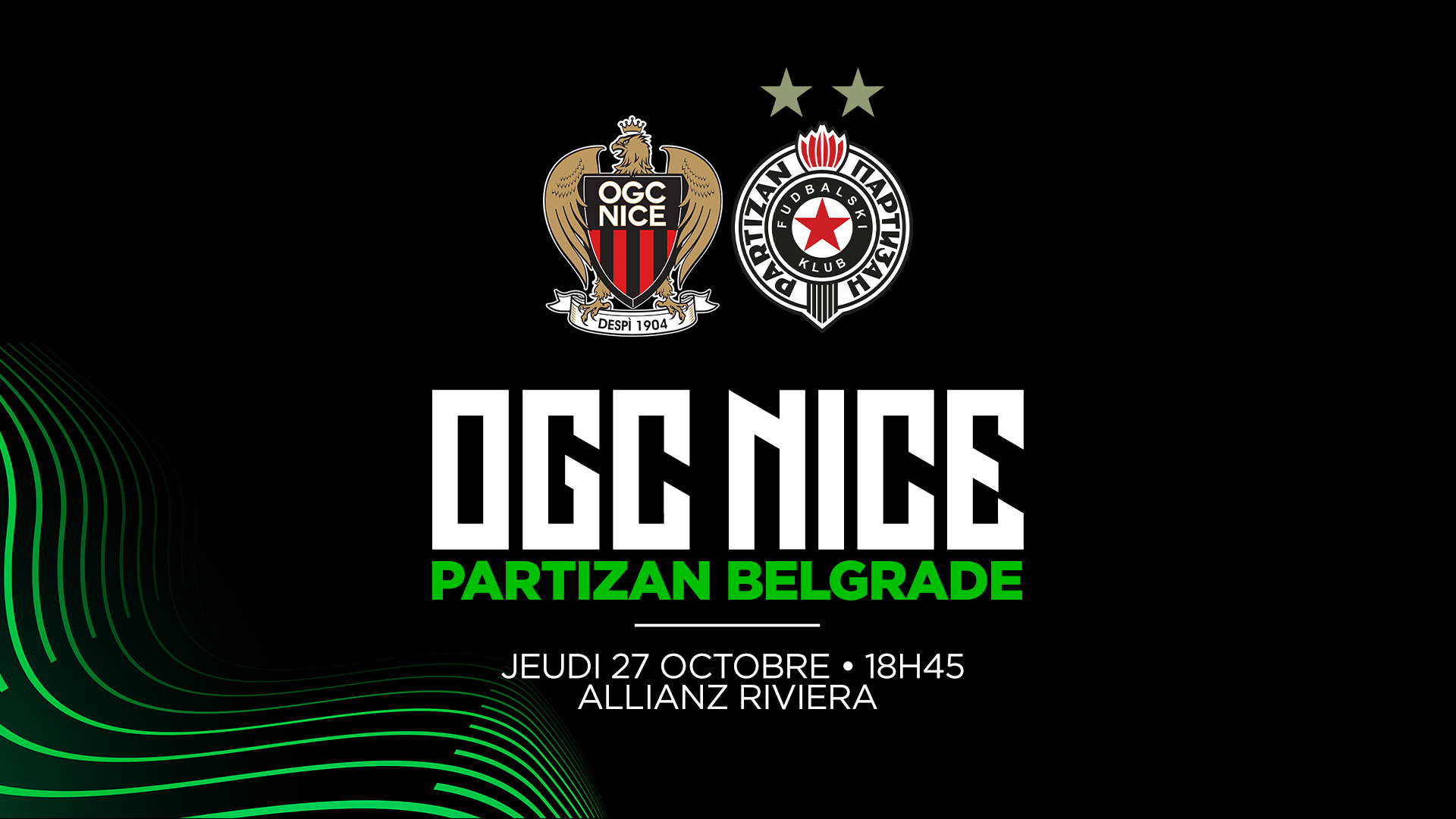 Nice - Partizan
A fan zone to be set up to manage stadium access for Serbian fans
In order to guarantee that Thursday's game against Partizan Belgrade goes smoothly, OGC Nice and the public authorities have decided to set up a fan zone to welcome Partizan's fans in the best possible circumstances.
The fan zone will be set up in the Pins car park (in front of the Palais Nikaia) and will be the one and only meeting point for away fans from 11:00 CET on Thursday. Access to Nice's city centre will be strictly prohibited for anyone believed to be a Partizan supporter.
Once there, the visiting fans will be able to enjoy catering areas and musical entertainment and will exchange the ticket that they have obtained via their club for a match ticket, which will allow them to enter the stadium. Access to the Allianz Riviera will only be possible for them via shuttle bus from said fan zone.
Navijačka zona za regulisanje pristupa stadionu srpskim navijačima
Kako bi obezbedili nesmetan tok utakmice protiv Parzizana sledećeg četvrtka, OGK Nica i državni organi odlučili su da organizuju "navijačku zonu" za doček navijača iz Beograda u najboljim uslovima.
Smeštena na "parking des Pins" (ispred Palais Nikaia), navijačka zona će biti njihovo jedino mesto okupljanja u četvrtak, od 11 časova. Prilaz centru Nice biće strogo zabranjen navijačima Partizana ili licima koje se tako ponašaju.
Na licu mesta, srpski navijači će moći da uživaju u prostoru sa hranom, pićem i muzičkom zabavom. Oni će zameniti vaučer kupljen od svog kluba za kartu utakmice, koja će im omogućiti da odu na stadion. Njihov pristup stadionu Allianz Riviera će biti mogić isključivo autobusom iz navijačke zone.
---