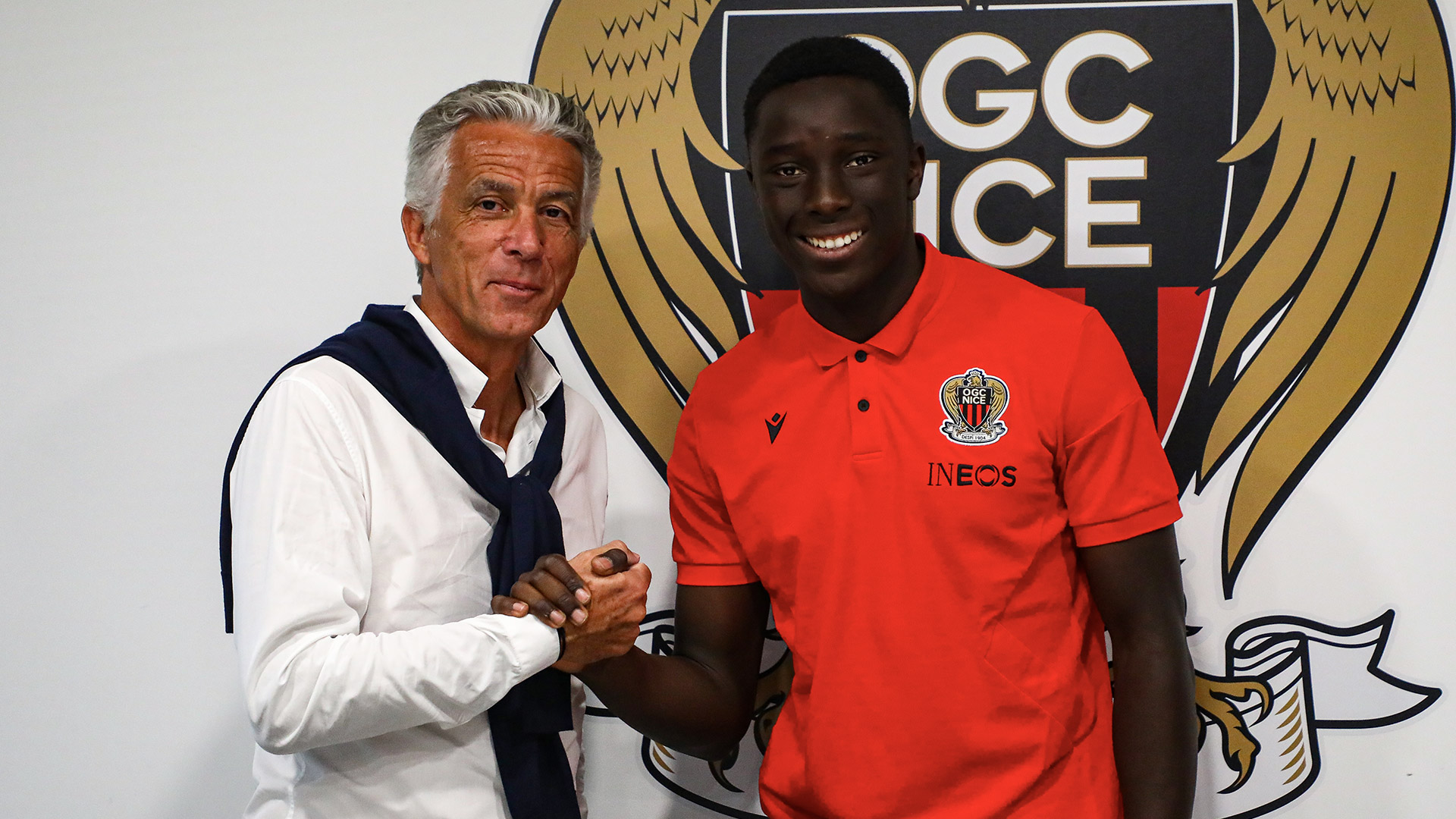 PRO CONTRACT
Antoine Mendy: "I'm hugely proud"
It's rare for a young man to enjoy unanimous support, but that's the case for Antoine Mendy. At OGC Nice, no matter the department, the 18-year-old evokes the same feeling: pride. So, when the right-back signed his first professional contract on Wednesday, everyone who has supported him since he joined the club at the age of ten felt rewarded. After experiencing such a big moment with his family, Antoine gave his first interview, satisfied with how far he has come but aware that the hard part starts now – aware and determined…
Antoine, what are your initial feelings after signing your first pro contract?
I'm hugely proud. Turning pro is every footballer's dream, no matter how old they are, so it's a dream come true, although there's still a long way to go and a lot of work to do. I'd like to thank the club for putting their faith in me, all of my development coaches, who taught me a lot and still teach me a lot, the medical staff, who helped me to stay strong during the tough times, and, of course, my family, who have always stuck with me and taught me to never give up.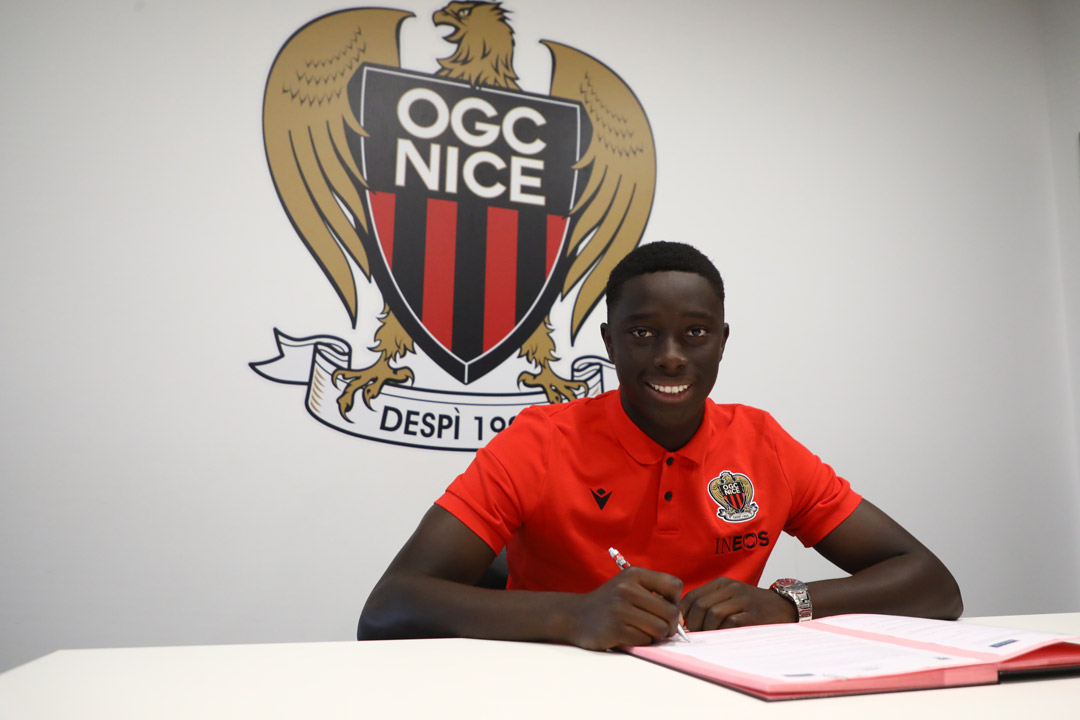 What are your first memories with Le Gym?
I arrived here ten years ago, at the old academy. I'd started doing trials, including a training camp that went on for three days and another one on the pitch, which I did well in. At the end of the second training camp, I signed my first contract with OGC Nice. I even played in the Young Aiglon Tournament and was coached by David Brero [now the academy's head of recruitment]. I trained at the Pôle Espoir youth academy in Aix-en-Provence between the ages of 13 and 15, but I was doing training camps here practically every summer. That helped me to get to know the city and the club and to settle in more easily. Ever since I was ten, that bond has never been broken. I've always been a Nice player in my head. Even at Air Bel or Burel, which is where I started, it was always about Nice.
You joined the academy as a striker…
Coach [Didier] Digard moved me to full-back in my second season here because I wasn't performing well enough up front. My growing pains were following me. It was tough, but that change of position made things click. At first, I didn't really want to play as a full-back, and I said so to the coach. I wanted to be close to the opposition's goal and to score, but the more I started to play in defence, the more I started to like it. I very quickly stopped questioning myself about my position and just told myself that I wanted to succeed, and I still do. That helped me get to where I am today, although the hard work is only just beginning. I need to persevere, as there's a long road ahead. Also, I've got professional role models who have shown me that you can be a full-back and still score goals.
You're also part of "the COVID generation", who had their league season interrupted…
…For six months! That's a long time, and it obviously stopped us in our tracks. That's why we quickly had to get back to work and be twice as focused when everything went back to normal. For me, that time off was also good in a sense, as it gave me the chance to rest. My Osgood–Schlatter disease went away then, too. I came back and was playing friendlies as a right-back, and when the new season got underway, I was starting to move up into the first team.
"I TRY TO SHOW MY CHARACTER […] BUT I ALWAYS SHOW RESPECT"
When we spoke to your coaches, two words kept coming up: "work" and "character". That's what you've shown ever since you started training with the first team.
With the first team, everything is different. It's better, nicer, quicker. On the pitch, like in life, I'm always respectful, especially towards my elders. That said, I don't get fazed. I try to show my character, as it's part of me and it helps me to move forward every day, but I always show respect.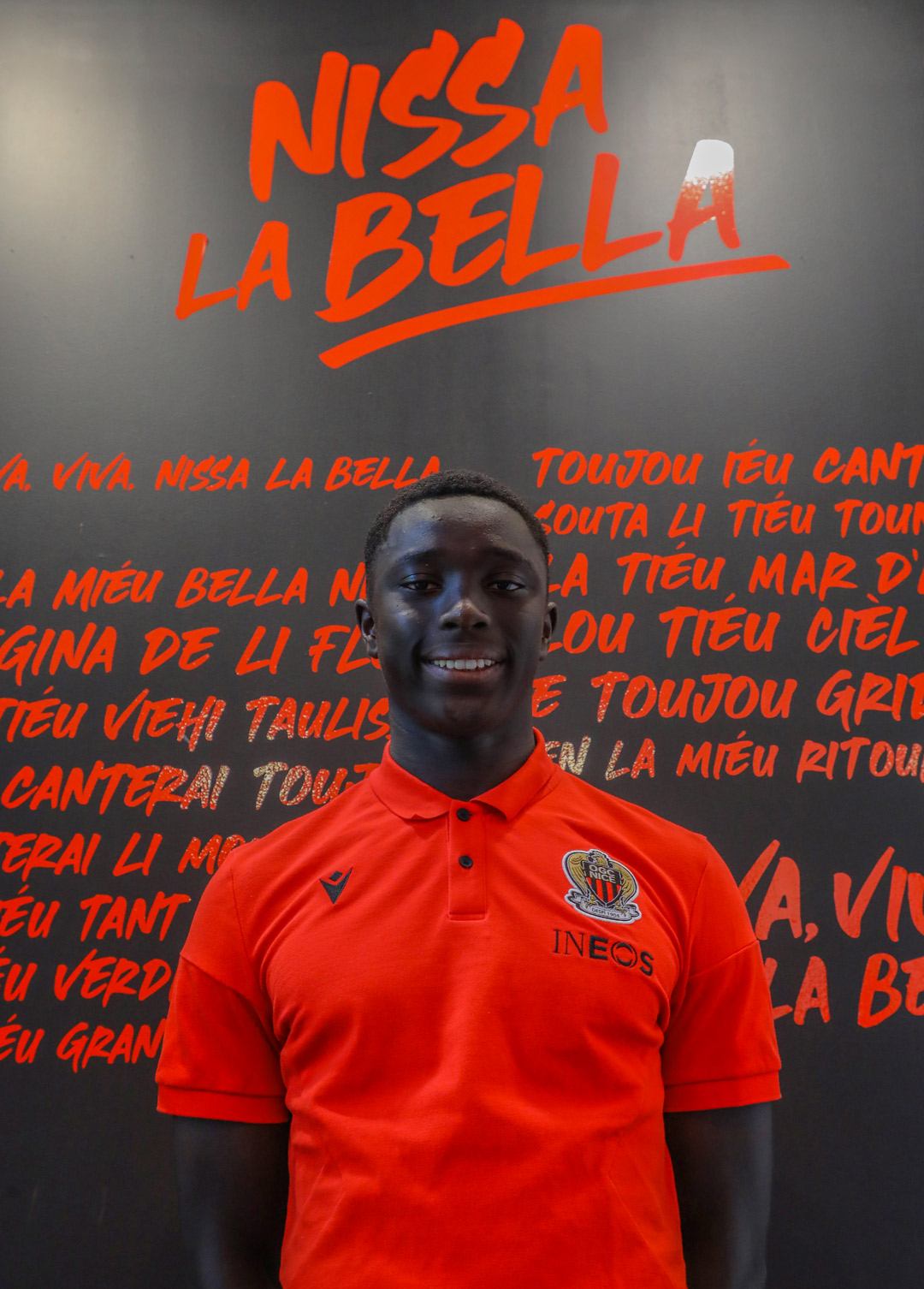 You've been part of the first team for a while now, but you haven't yet made your debut in Ligue 1. Do you feel impatient at all?
A bit, but that's normal, and it doesn't matter. The coach has said some very positive things, so I'm staying patient. I'm looking forward to coming on, but at the same time, I'm waiting for my time to come. The coaches know what they're doing; maybe they want to bring me on at the right time so that I can stay on the pitch for as long as possible and perform as well as possible.
Which areas can you improve in?
Professional football is quicker and more precise. Above all, I'm trying to work on my positioning and my strength in one-v.-one challenges. I also need to improve technically and in terms of my reading of the game. That's really important.
Any closing message for the fans?
I'm delighted to be part of the Nice squad, and I'm hoping that we have a good season together. Issa Nissa.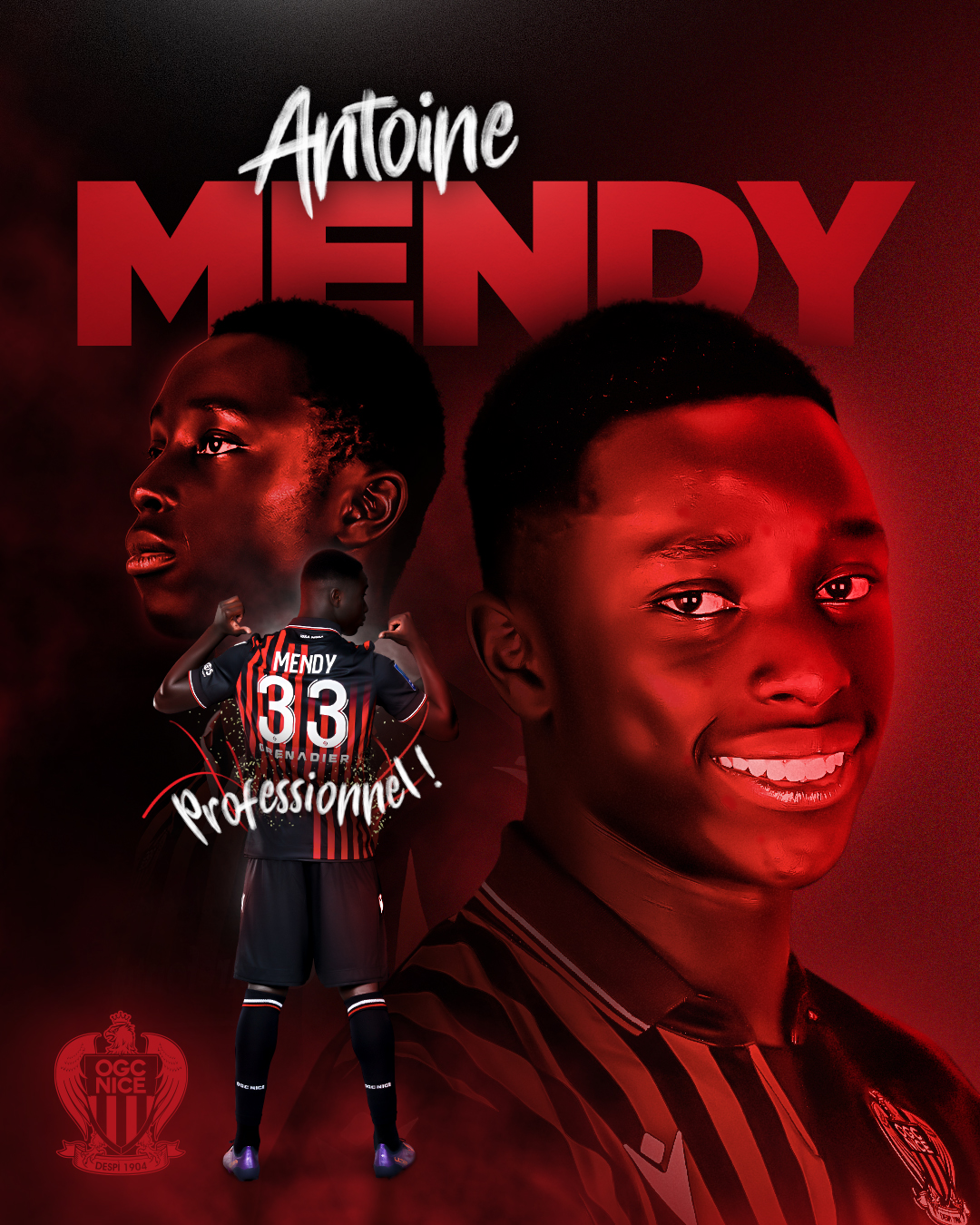 ---