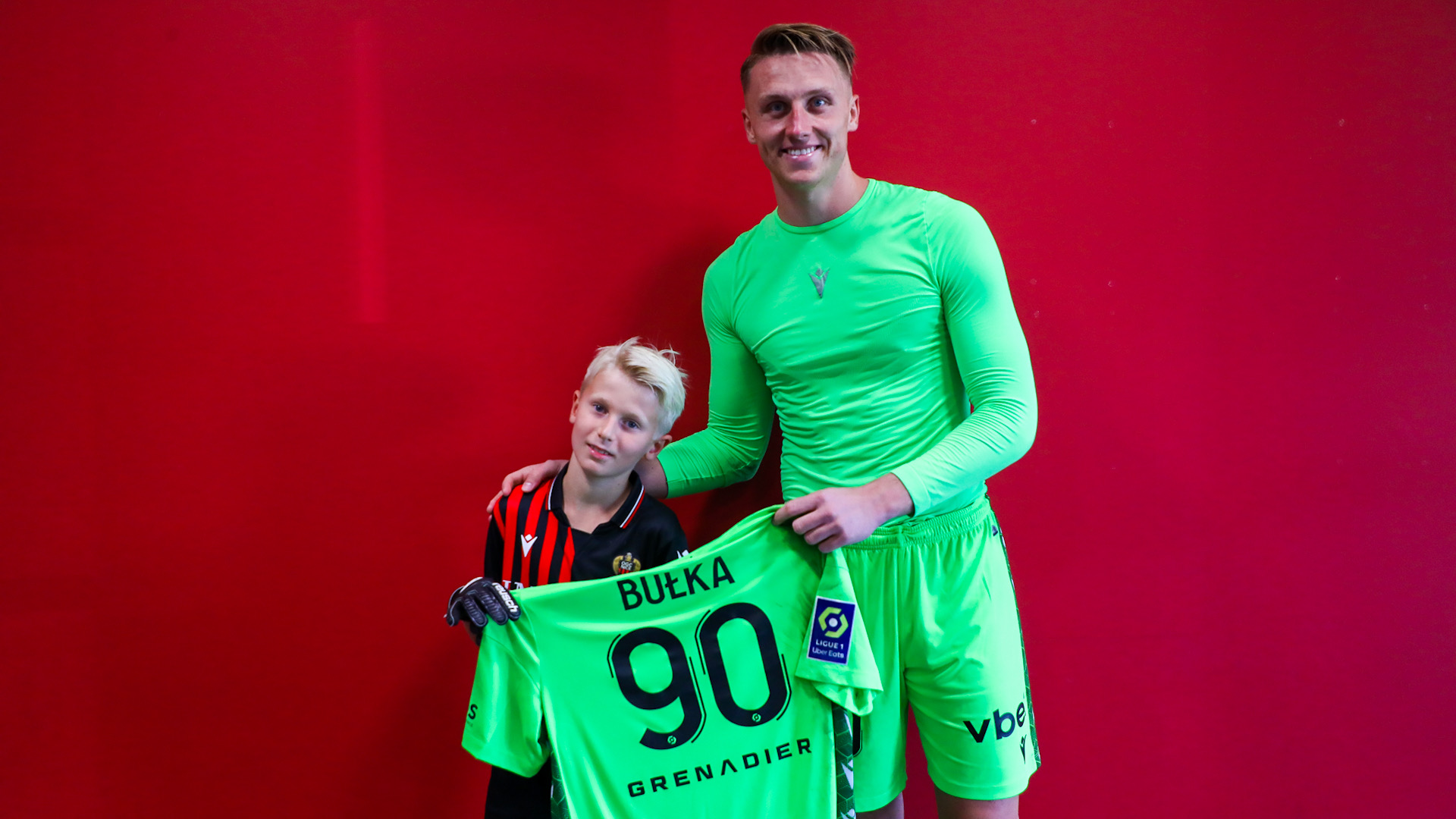 Pic of the day
Marcin Bulka's beautiful gesture for Antoine
On the occasion of Nice - Angers last Sunday, Marcin Bulka honoured his promise by offering his shirt and gloves to Antoine, a young supporter of Le Gym.
"Forced to turn back following the incidents that occurred before Nice - Cologne (Conference League Matchday 1), Antoine was unable to see his idol, who was selected for this match against Germany, in action. Antoine's father, Xavier, posted a tweet to show his disappointment. The same evening, Marcin Bulka replied via his twitter account to get in touch with the young fan.
The meeting finally took place in the corridors of the Allianz Riviera last Sunday. After the game against Angers - during which the Polish keeper made his ninth start in red and black (5 in the Coupe de France, 3 in Ligue 1, 1 in the Conference League) - Marcin and Antoine met in front of Les Aiglons' locker room.
"Thanks to the magic of Twitter and the extreme kindness of Marcin Bulka, a dream came true today," said the father of the young man who left the stadium with stars in his eyes.
---