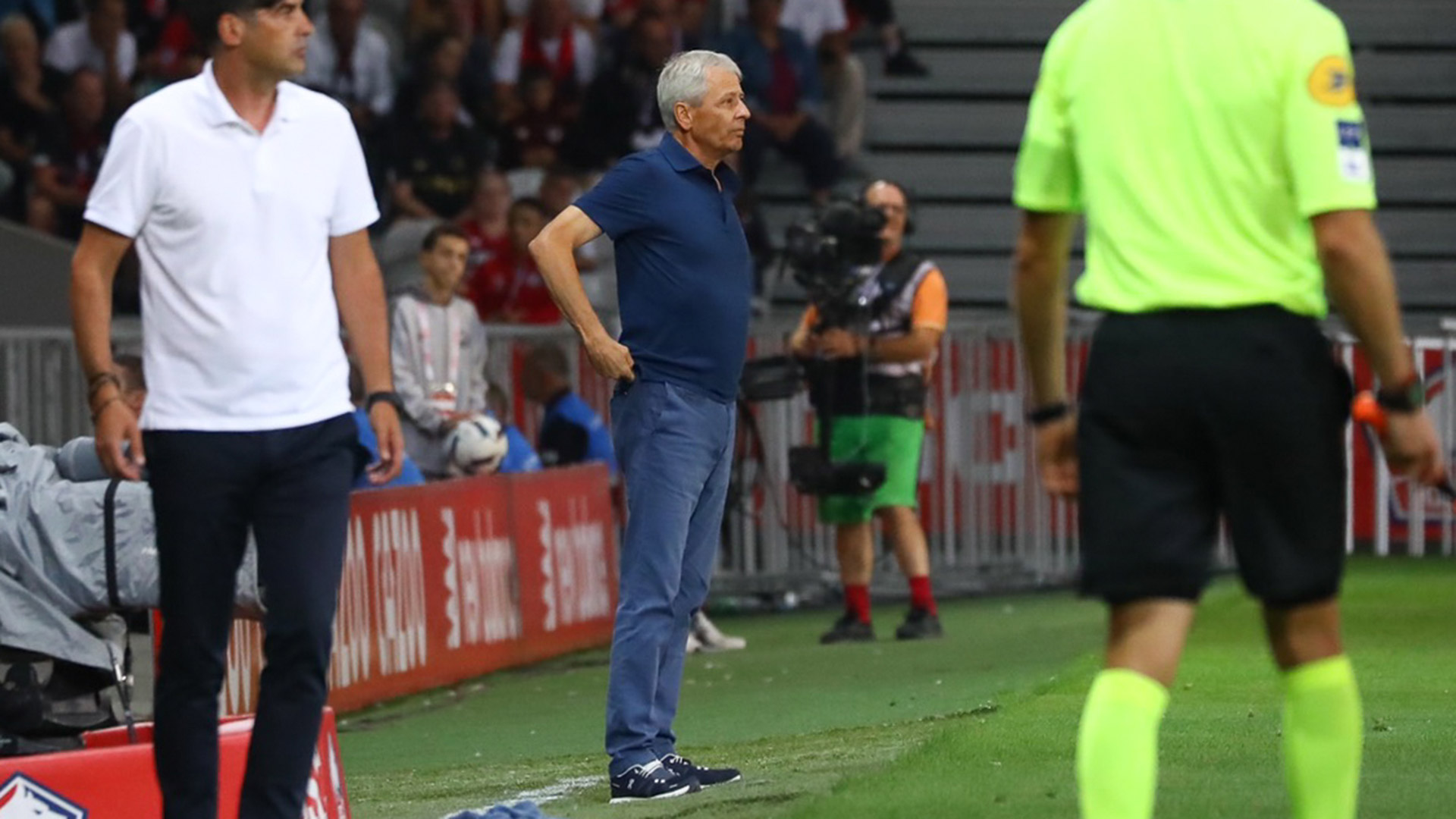 Conference
Favre: "We defended well"
Coach Favre provided his analysis of Nice's 1-2 over Lille in the press conference after the game.
You said that your players did not have the "passion to defend" against Marseille. You must be satisfied tonight?
I said we were not good at recovering the ball. I didn't say anything about passion. We defended well (today) because it was the whole of the second half, we had to be very concentrated, solid at the back. We did well. Even if Lille had a lot of crosses, we did well. They still had one or two chances, especially in the second half. I think that in the first half, we reacted well after the 1-0. We scored from two penalties, but they were two clear fouls, where there was 100% a penalty. The referee never hesitated to give them, which I think is fair in these cases. In the second half, we held on, but we have to keep the ball more, move it around. We lose it too easily, because sometimes we don't give ourselves a break.
You suffered a lot...
Yes, we suffered, we suffered too much. We have to keep the ball more and we have to make more passes in behind, that's all. As soon as you don't use these passes, the other teams come at you and say: "We can press them". That's what happened.
It's the first time you've started a match with a three-man defence. Was it the context and the squad that pushed you to do this or the opponent?
It was a decision taken because I realised that it was better with five or three players. But maybe in the next match we'll change again. Nowadays it's like that: the players have to get used to playing all the systems. Of course, there are some who prefer this, some who prefer others.
We felt Dante was more supported and calm in a 3-man defence.
Yes, especially as the other players were good. It was very good, Dante too. We defended well: the full-backs helped a lot, the three midfielders helped a lot, ran a lot, especially Ramsey and Rosario, because Khephren had a bit of a sore knee, but he's okay.
Do you feel that this victory launches the Gym's season?
No, we have nothing to launch. That's how it is, we started badly. I'd rather we got off to a bad start and finish better. What counts is the month of June. We'll see where we are. Now there will be things to analyse. As I said, and I'll say it again, the objective is to build a team which, in two years' time, will regularly play for the top three places. And for that there is work, work and work.
---