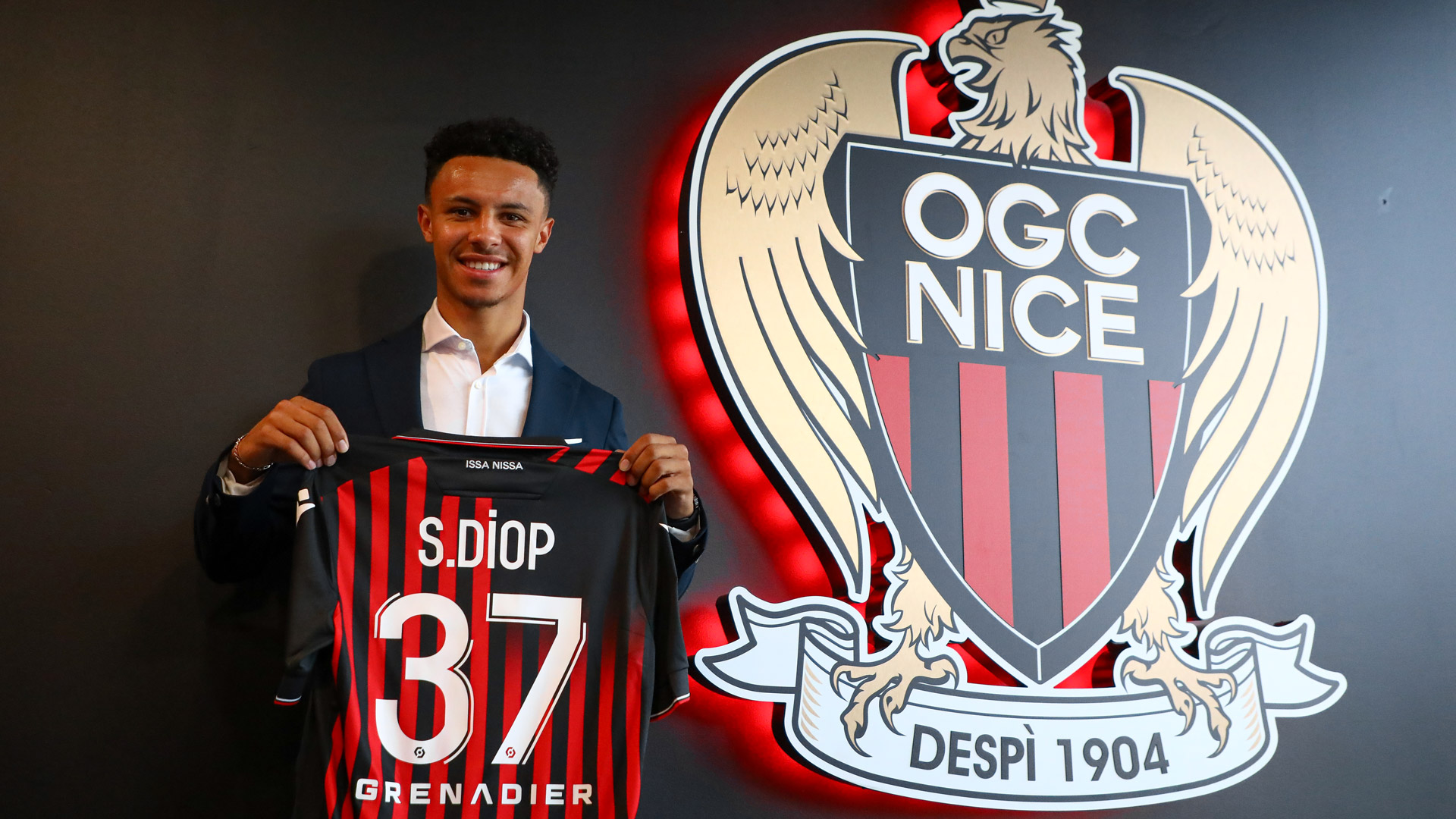 Presentation
Sofiane Diop: 'Nice, the best project for me'
Following his arrival at OGC Nice, Sofiane Diop explained the reasons behind his 'short trip' from AS Monaco.
Why did you choose OGC Nice?
Firstly, I'd like to thank the coach and the OGC Nice board. Nice are an ambitious club. I think I have the same ambitions as them. The choice was very quickly made. What the coach and the club had to say immediately resonated with me. I'm very happy to have signed now. I'm really looking to play at the Allianz Riviera.
Why leave Monaco?
I started there at 18, I played 105 matches. I played European games. I just felt it was the right time to leave. Nice is the best project for me. I didn't hesitate at all.
Did you have the feeling that you could flourish a bit more, play a bit more here?
You all saw the end of the season. I was as professional as possible. Between then and now there was a break, I played for France. It was time for me to ask myself some questions. I was very fortunate OGC Nice contacted me, the club had been following me for a long time. I really think it was the right moment.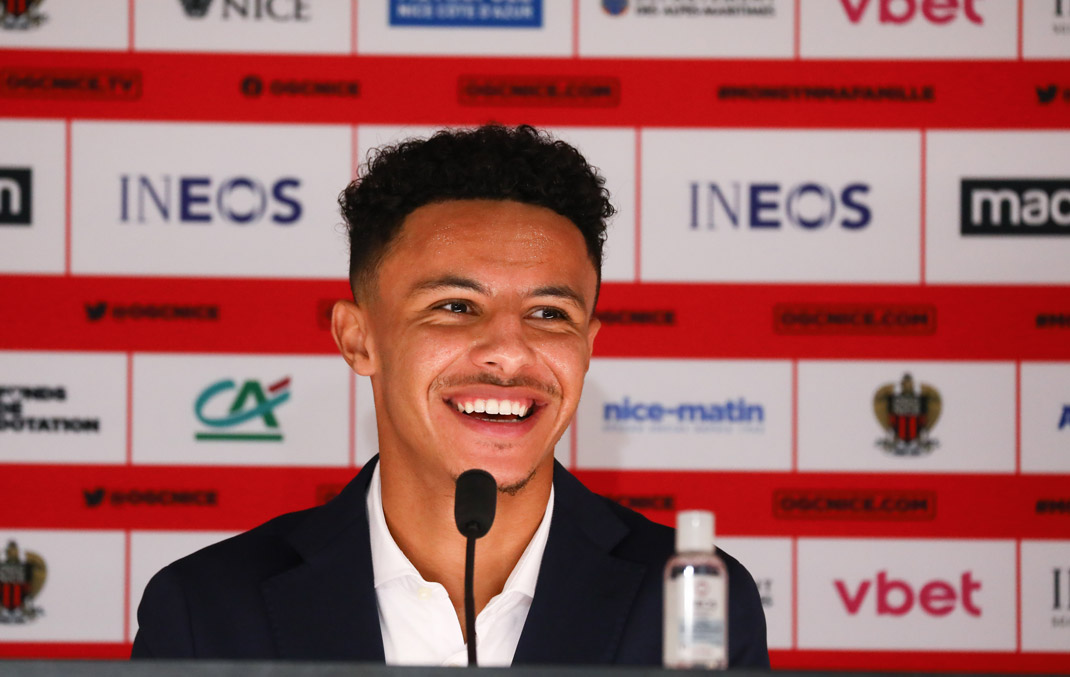 Nice will play Monaco on Sunday. Do you hope to play in the game?
We'll have to see about that with the coach [laughs]. It'll be like with any other Ligue 1 team. I'll be professional, I'll give everything for the shirt I'm wearing. It's sure that it's bizarre that it's Monaco in terms of the timing, but there's no pressure in particular. It's a derby that has to be won.
You're coming into a team that's struggling a little in Ligue 1. Do you feel the supporters' impatience that things turn round?
Things have to gel. There's a new coach, a new mentality, new players, departures and arrivals. Things have to gel, and we'll try and do that as quickly as possible. I know nearly the whole squad, I know what they're capable of. Together, we can achieve great things, we just need some time.
Are there players you know well?
Of course, there are those in the France U21 squad: Melvin (Bard), Khephren (Thuram) and Amine (Gouiri). I spoke about it with Khephren and Amine, whom I'm closest to. They gave me their opinion, they wanted me to join the team. I have a lot in common with them, on and off the pitch. That gave me extra motivation. The choice was made quickly.
Do you have a derby memory that stands out?
No, not one in particular. I've played several of them. Perhaps the one where I scored, but there were no fans, so for me, it was just a match like any other.
In which position do you think you can contribute most to the team?
I think I'm most effective on the left. That's where I have performed best as a pro. But that doesn't mean I can't play on the right or behind the striker. I think I can contribute technically, be a shoulder to lean on. I'm able to score, help others score, to defend. I'll just try to contribute my qualities and play my game.
Is this just the next step in your career or a renaissance?
It's the next step. Nice are a big club with enormous ambition. The decision was made quickly, I'm not joining a lesser club. I'm very happy to come here. We have great things to do starting tomorrow and next weekend.
You went through a bit of a strange experience: You were in great form and then you disappeared from the team. What did you learn from that?
It was an educational period. The team was on a run, I had to be as professional as possible. When the team is going well on a 10-game streak and you're not playing much, you always have to be professional, train as hard as possible, and stay focused, because you can be called upon at tany time. It's true that it was a little bit of a tough time, but I was able to come through it. Now, I'm at Nice and ready to perform.
Was getting time on the pitch a major factor for you in coming to Nice?
It's the coach who makes the decisions. I can just work and give the best of myself on the pitch. You have to fight for your place. I'm ready to do that and perform.
Do this transfer change your standing?
There's no standing. You always have to prove that you have your place on the pitch. You can be bought for huge sums and not play. It's not a guarantee. There's no obligation, you have to work on a daily basis and perform on the pitch. Pressure? No, I'm motivated to perform every time I'm on the pitch, whether I'm at Monaco, at Nice or with the France team. When I step onto the pitch, it's to be as professional and as effective as possible. I just want to make my team win or help them do that.
LUCIEN FAVRE: 'HE GOES FORWARD A LOT WITH THE BALL AT HIS FEET'
Lucien Favre talked about the options Sofiane Diop's arrival gives him. "He can play in several positions, in different systems. It's very promising." When asked about parallels with ex-OGC Nice man Younes Belhanda, the coach replied: "We can, a bit, compare the two. He can play wide, as a nine-and-a-half, he goes forward a lot with the ball at his feet, which I like, and he can beat his man," said Favre. "Sofiane runs a lot, makes space for himself. He can score goals and make assists."
---