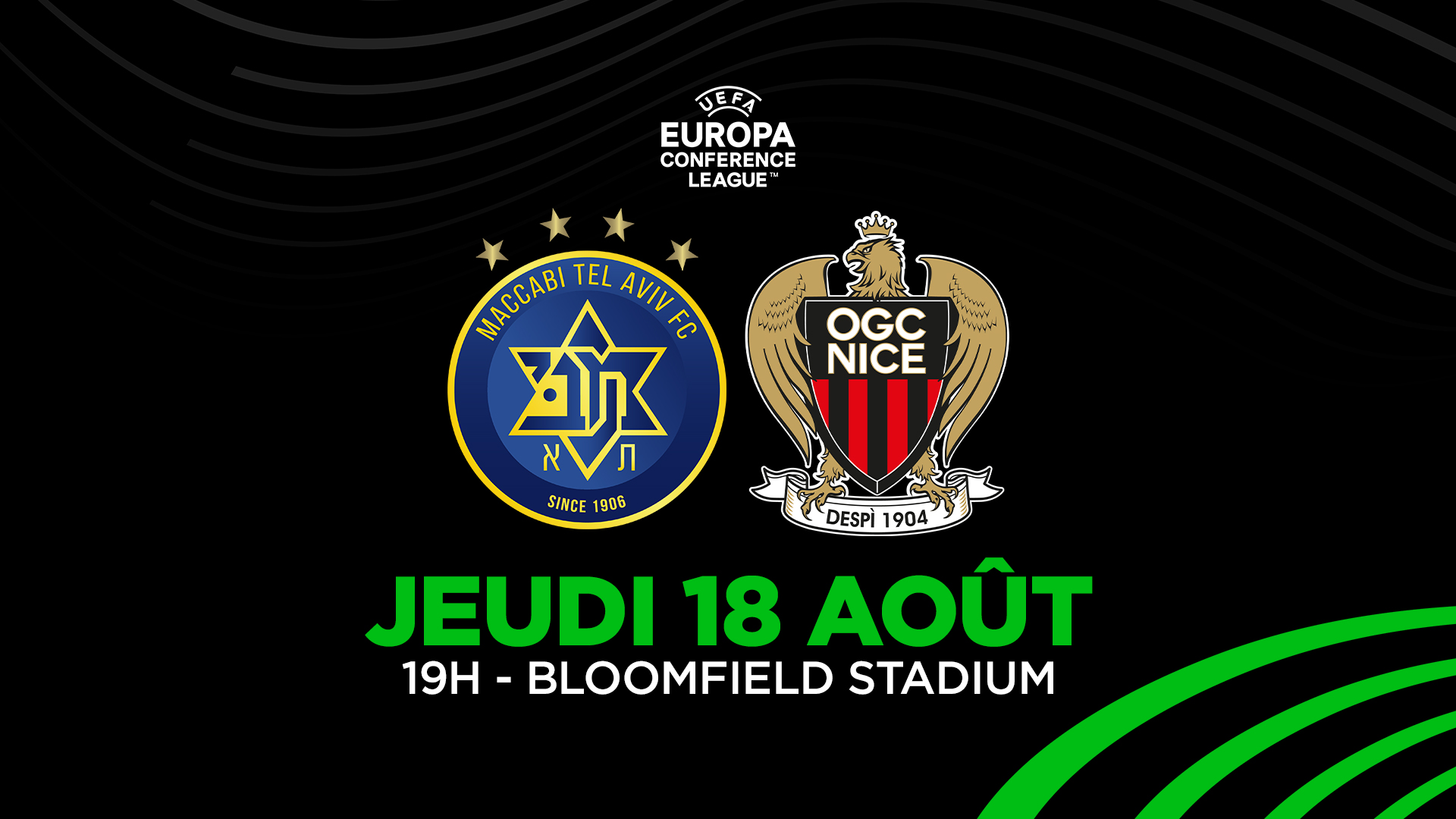 Conference League
Broadcast information for Maccabi Tel-Aviv / OGC Nice
Following numerous messages via social media, we would like to provide an overview of how things stand regarding the broadcast of Thursday's UEFA Europa Conference League play-off tie with Maccabi Tel-Aviv.
The broadcast rights to the game belong to the home team for each leg. To guarantee the games could be seen by both sets of fans in their own country, Le Gym proposed an exchange of rights in France and Israel, based on pure and simple reciprocity, and committed to the production and broadcast of the second leg. Unfortunately, Maccabi Tel-Aviv did not wish to reply favourably to that suggestion, which is something that is done frequently at this level of continental competition, preferring instead to negotiate the rights deal for the game in France on their own. French radio stations wishing to cover the match are in the same position, which is that it is never a question of money in France. The right to information comes above all else.
The broadcast of the game in France depends, therefore, on the success of Maccabi Tel-Aviv in its strategy.
---