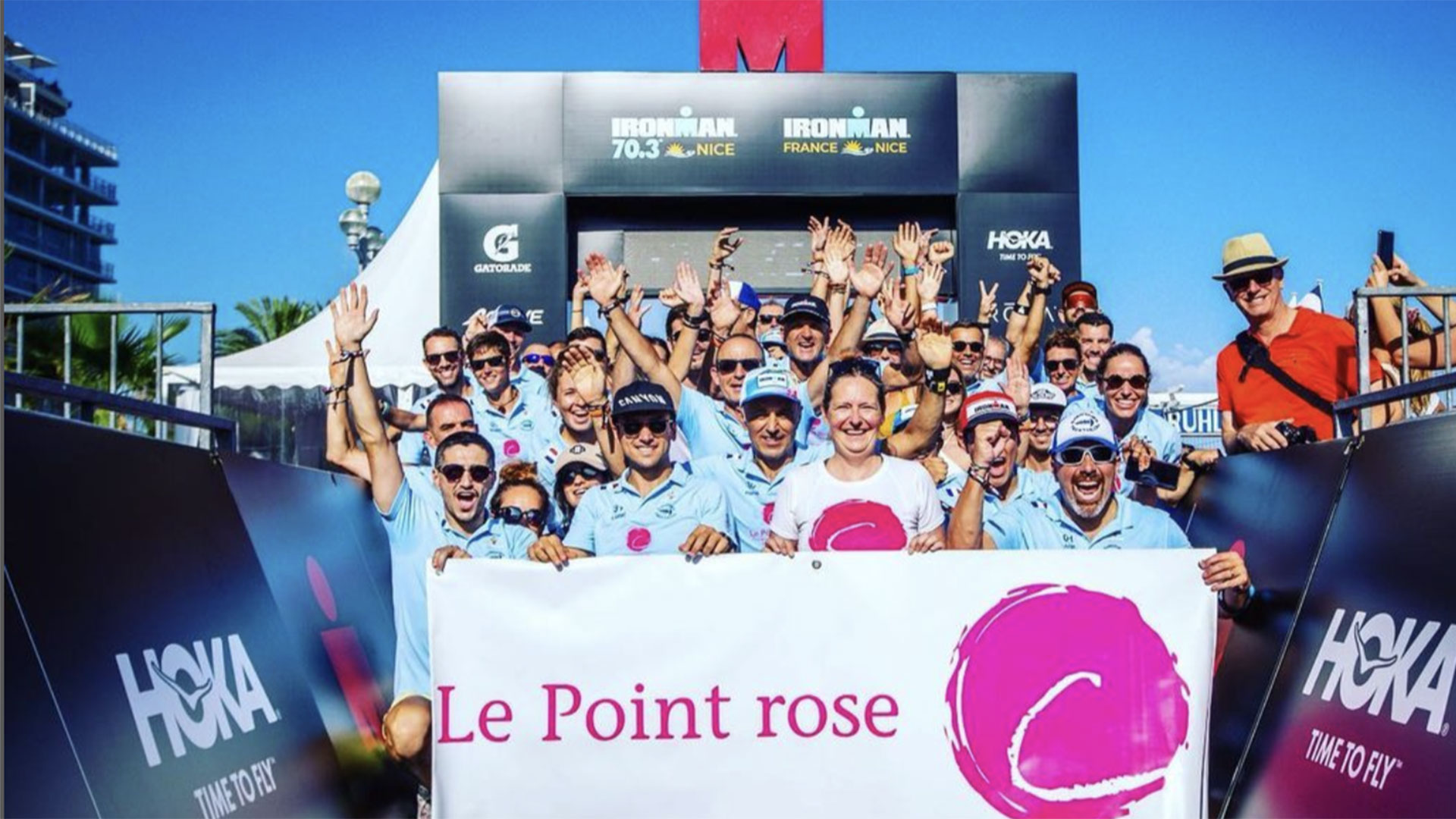 Social
€1700 raised for Point rose
€1700 was raised for the Point rose association, supported by OGC Nice since the 2015/16 season, during the recent Nice IRONMAN.
On Sunday 26 June, 34 members of the 'les sardines triathlon' club participated in the Nice IRONMAN to raise money for the Point rose association. The Club, via its Endowment Fund, joined the initiative by donating €50 per finisher. All 34 athletes crossed the line. That made a total of €1700 for the Point rose, an association that endeavours to make the final days of terminally ill children and their family as comfortable as possible while also supporting the bereaved following their child's death.
Le Point rose
"Our aim is to give life to the days of those who can no longer add days to their life," says Point rose founder Nathalie Paoli.
Its aims
Give terminally ill children the best conditions possible until their last breath.

Change attitudes and highlight the human aspect of terminally ill children in terms of the child's life but also those of their parents and loved ones.

Help families who have lost a child to continue to live afterwards and find resilience.
Its actions
Develop solutions for pediatric palliative care at home in France, as well as in hospitals, and create specialised care centres.

Train careworkers and increase awareness, drawing inspiration from successful initiatives in France and abroad.

Rethink the care and support offered to families.

Value life at every stage to help those who have lost a child to find resilience.
To know more, go to:
lepointrose.org
---