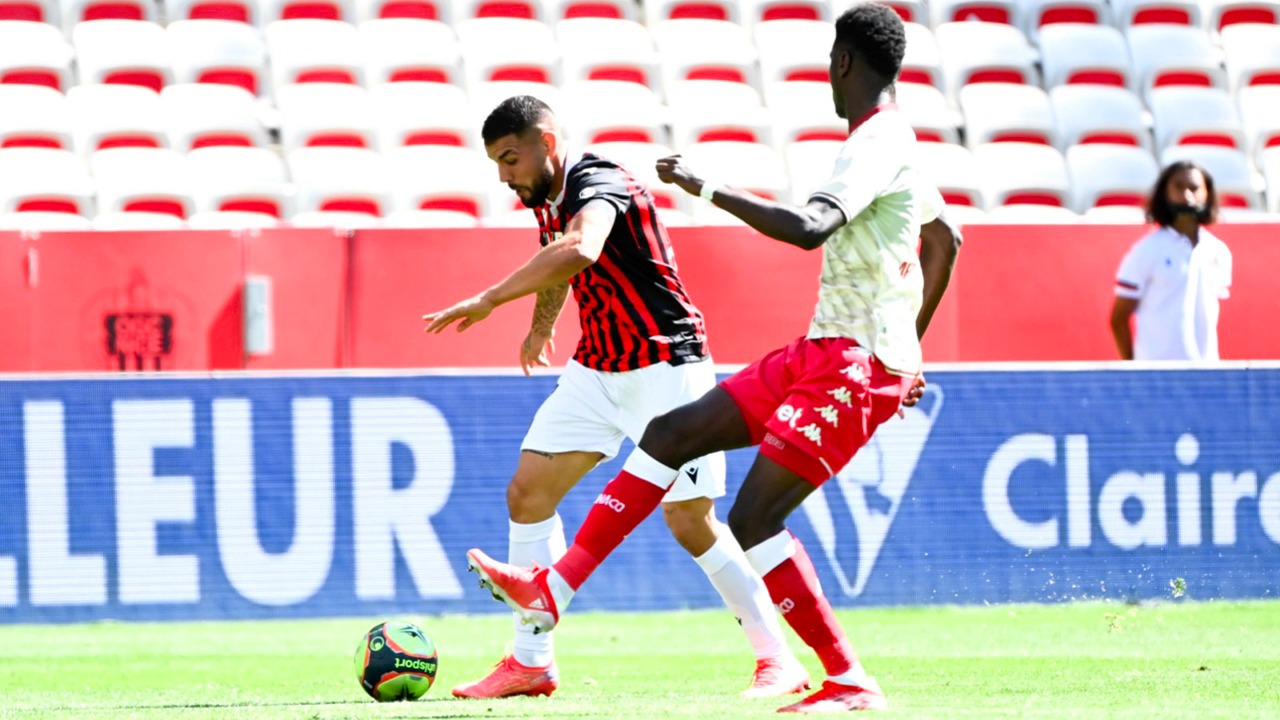 Reaction
Delort: 'amine will score the next penalty'
Andy Delort, who scored one and set up another, gave us his thoughts on the derby draw with Monaco.
In individual terms, this game was a success…
I'm happy. It was a little tough when I came on, because the pace was high. It was hot, I wasn't very good, just like our first half. After that, things went better and better
How do you feel after this game?
I think you saw it the same as we did. We started the first half badly, but started the second better. We were better tactically. We showed two faces, which you can't do. It was a good Monaco team, but we showed that we were there to win the second balls, were better going forward and in our challenges, we could match them. We played two halves, one for them, one for us. And in the end it's 2-2.
There must be frustration with the missed penalty…
Yes, it's a shame. But everyone misses penalties, me more than most. That's how it is.
Did you think to take it?
No, it's Amine who takes them. The next one, it'll be him and he'll score it.
Your goal?
That's what we worked on training. At half-time, the coach told us to play higher up the pitch and to make more runs in behind. We were closer to each other, we could find each other more easily. Amine was on the flank, he put in a superb cross and I just put it back where it had come from.
Do you and Amine have a natural understanding?
It's true the two of us understand each other really well on the pitch. We saw it at training. But it's the same with Justin, Calvin and everyone here. I've adapted quite quickly, they have too, and it's good for the team.
Wouldn't you have liked your first goal at the Allianz Riviera to be in front of fans?
Yes, but I hope I won't just score one, so I'll have the chance to celebrate another time. In any case, there was a great welcome before the game. It's a shame we didn't win. We miss the supporters, and we're looking forward to them returning and having some great times together.
Do you think you would win this sort of game with fans?
Yes. It's always better when there's a full stadium and atmosphere. We miss that.
Why did you go and celebrate your goal with the coach?
We've already talked about our relationship. It's important for me to score, to be involved in goals. It was a nod to that.
Have you set a goals target?
No. As I've said before, my role is to score and make goals. I did that twice today, so I'm very happy.
---