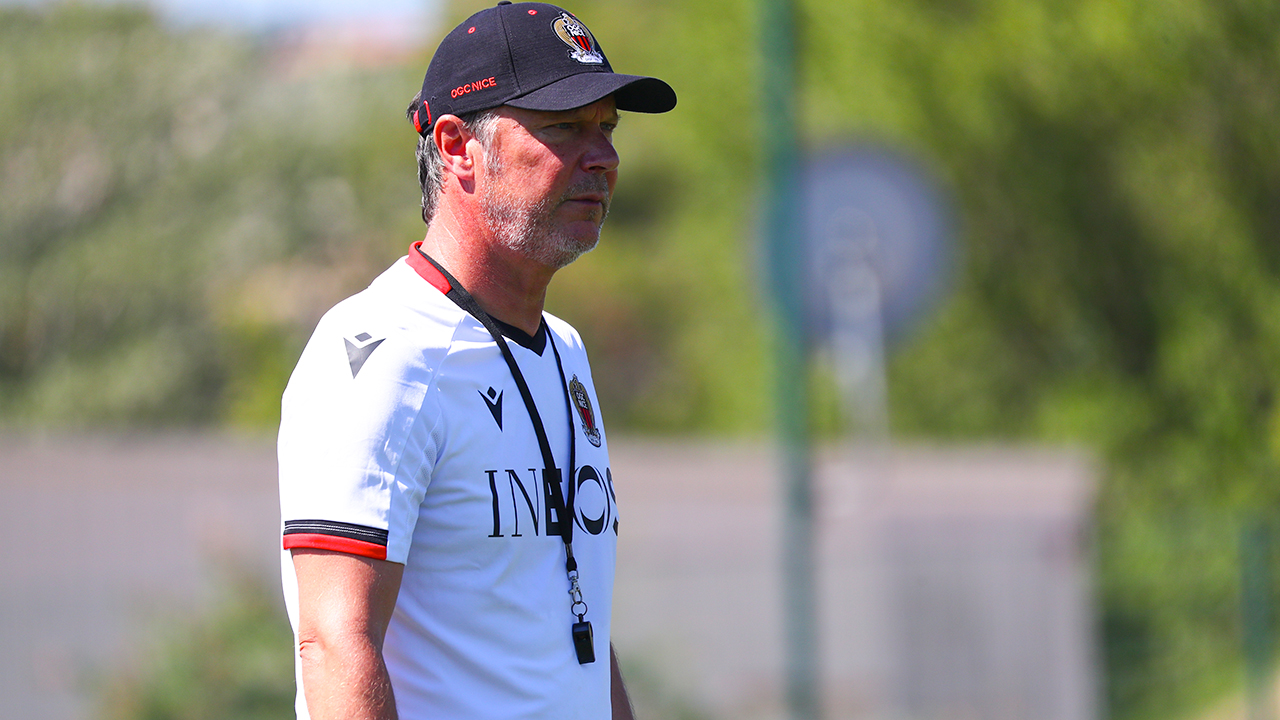 Interview
Oleksiak: "Give ourselves the means to win lots of matches!"
After a full career, from player to coach, Thierry Oleksiak (59 years old) joined the Rouge et Noir staff in June. Sharp and 'without mercy', the new assistant manager spoke from Divonne-les-Bains, where Les Aiglons are currently training. He explains more about himself, his return to Le Gym - with whom he played 115 matches as a player (from 1986 until 1989) -, his relationship with Chistophe Galtier and his objectives.
"THE FIRST THING I FOUND WAS A FEELING…"
Coming back to Nice
"Christophe was approached by the Club. It started like that. He wanted to leave Lille, several options were studied. There were meetings, some things that I was invited to, some other things that I wasn't. In the end, Christophe's choice was Nice because lots of things were brought together in this project in order to continue to be successful and to win matches. When you join a club, it's because ambitions and willingness join together. We are in this scenario and I am feeling happy about it."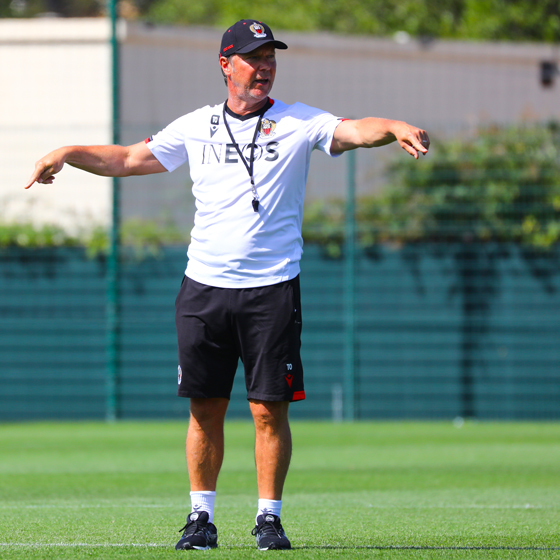 OGC Nice, in his heart
"I played here for three seasons and I have a lot of good memories here. I've played in great teams here, back in the days of Bocandé, Elsner, Djelmas, Ricort, Marsiglia, Bravo... We had some great moments, both on the pitch and off of it. They are some of the teams I always look back on with a lot of good memories and that's what matters over time. I have found that things have not changed, even though the workplace has moved a few hundreds meters away. I went to the old training ground again. It was already a bit outdated back then, it's even more so today.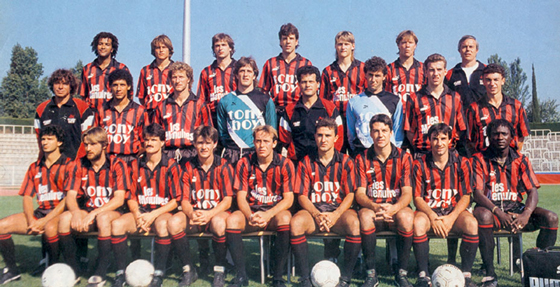 Thierry Oleksiak, 1988-89 season, second from the right on the top row with Emmanuel Blanchard and Albert Gal either side
However, the new structures and infrastructures are perfectly adapted for the highest level. Everything is new, pleasant, Le Gym has really moved into a new dimension. There is no need to talk about the region, because it's well-known across the world, and there's a reason for that. The first thing that I found here again, was that feeling. We went to see the Tournoi de la Populaire and I felt the same thing that I had when I was a player. People from Nice have a way of living football that I like. There is a lot of passion, it's quite Italian, very expansive, very demonstrative. When I saw the supporters and the welcome that they gave us, it really touched me. It's one of the biggest strengths of this club. There is huge history, trophies have been won, but above all, it's a club where there is a lot of passion."
His career on the bench
"Today, my career is divided in two: one half as a player, the other as a coach. It's been two long periods… I coached at an amateur level with Aurillac over two periods. In the middle of that, I was in L2 with Amiens as an Assistant. Then at Libourne in the National as an assistant and then Head Coach. Then I joined Saint-Etienne and had several different roles. I moved away from the pitch for personal reasons for a year and a half. I worked on first team recruitment when Christophe was at ASSE. And then the desire to coach came back, I took the Reserve team, then the first team, and then became Christophe's assistant. Since then, that has continued, we worked together at Lille and now at Le Gym."
"Getting the team to succeed is the work of all of the club"
His role
"I am back with Fred Gioria, who was at the Academy when I played here, and I have often crossed paths with him on the bench. With all of the members of the coaching staff, there have been a lot of conversations. Christophe has a very specific way of working. He likes to share, looks for dialogue. Our relationships are based on these two elements. We like working with each other. I share lots of things with him in the way that he approaches management. I think he is at the very highest level in several areas."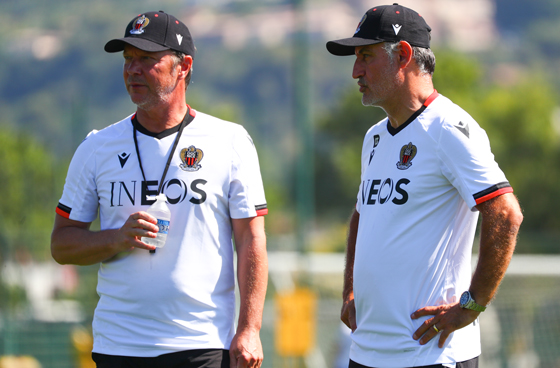 The objective
"There is one thing to say: we haven't come here for our holidays. We really came here to win lots of matches and we will give our all so that things happens like that. The level that we will demand needs to be high and there can't be prioirities. Everything is a priority. That's why it requires a lot of commitment. I will be giving my all, holding nothing back, with all my strength and skills behind Christophe. We will need lots of people to come with us. Getting the team to succeed is not just a job for the coach or the players, who are the most exposed, but something for all of the club. There's an incredible level to be demanded. Loads of people want this to work in Nice, loads of people love this club and work a lot for the club. Christophe is someone who unites and lives out his philosophy. If people get on board, we can experience great things together."
---