Inaugurated in October 2017, OGC Nice's new training complex groups all of the elements of the club. Now, more than 60 up and coming footballers are able to train alongside the pros.
As part of their apprenticeships, the young Aiglons benefit from ultramodern facilities dedicated to improving performance. Installed in the north part of the site, the Academy has 5 and a half pitches, a gym, a recovery space (hot bath and ice bath), as well as a treatment room on the ground floor.
On the first floor, classrooms allow teachers to give lessons to reduced squads in order to allow the young footballers to combine their sporting and academic performances.
On the 2nd floor, the lodging area is made up of 14 double rooms, 8 singles, two dormitories each housing five beds, as well as 2 bedrooms for their supervisors.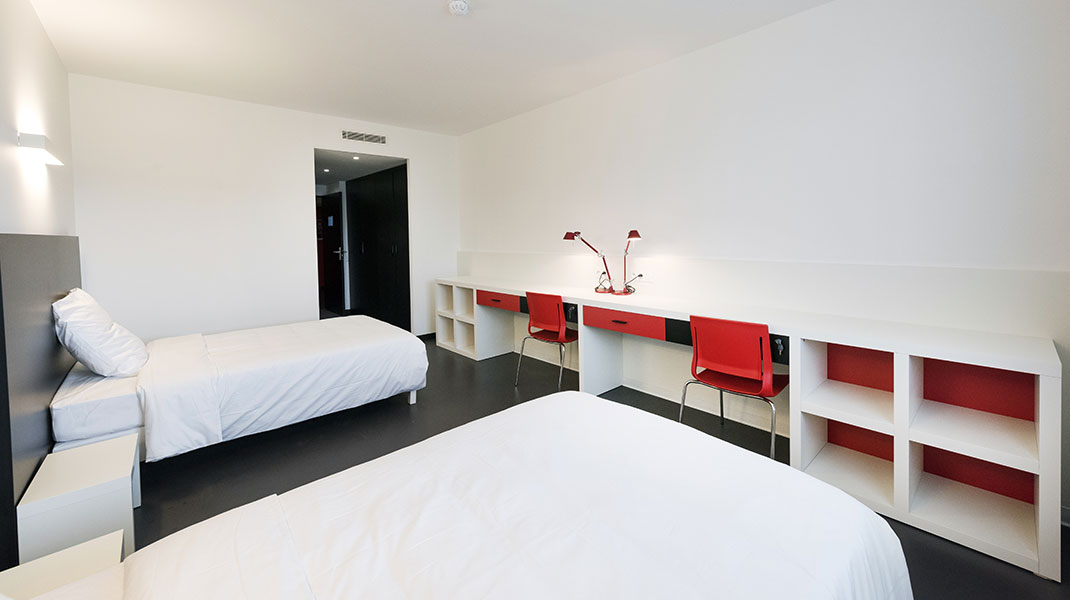 To relax and recharge their batteries between lessons and training, the youngsters have living areas (dining room, lounge with table football, table tennis, television, etc.) on the third floor.
Throughout their evolution with the club, the youngsters are surrounded by dedicated staff, who watch over and ensure that the rules are followed and the areas are kept clean and tidy.
The life of a young Aiglon is not confined to football and education. The club organises numerous activities designed to bring them face to face with "a different reality": charitable acts (helping the homeless and those in need of food, giving blood, helping at foodbanks, providing aid to victims of disasters, etc); participation in fan events ('Villages OGC Nice'); and a diverse range of training sessions (media training, awareness of the fights against racism and homophobia, conferences on gender equality, eloquence workshops, etc).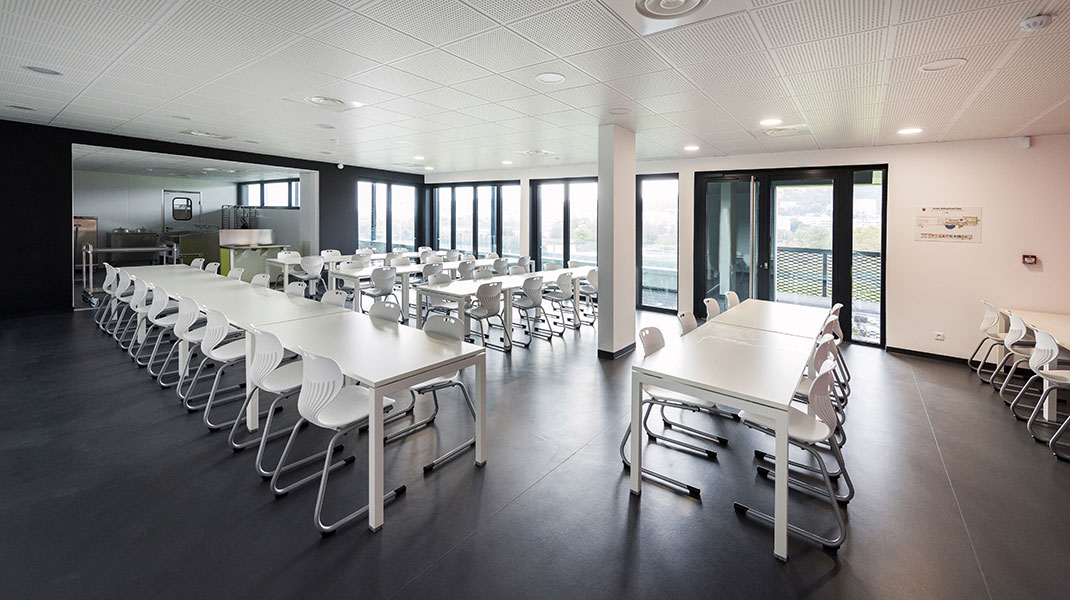 Finally, a varied and healthy food offering plays a key role in high level sporting performance. A young athlete when growing needs to fulfill nutritional and energy needs. In this context, the cafeteria, on a daily basis, concoct menus made from fresh products.
Everything is put in place so that the youngsters can blossom both on a personal and sporting level and allow them, in the longer term, to push for a place in the professional squad.