Located at the heart of the OGC Nice training centre (1st floor), the ETPJA has been certified by the French national education authorities.
Each year, around 60 students are able to profit from this high-quality education establishment.
They are taught by 25 teachers keenly aware of the specific requirements of top-level players.
The students pursue their learning in nine separate classrooms and a new, fully equipped computer room.
The young footballers are split into small classes (a maximum of ten per class) and benefit from special timetables allowing them to train in the morning and learn in the afternoon.
This modified timetable makes it possible to offer excellent standards of education and qualifications.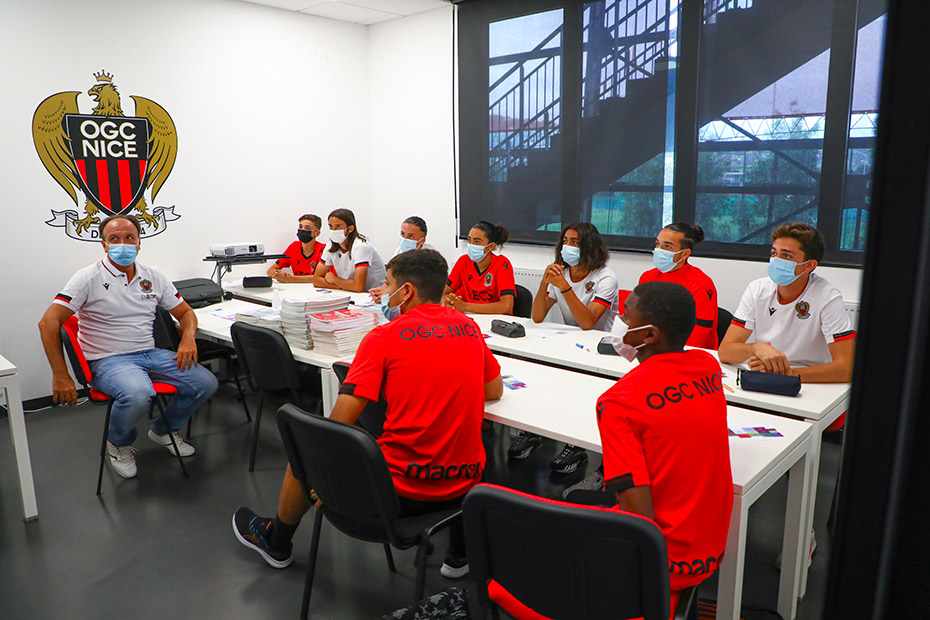 The ETPJA is therefore able to offer the youngsters the following diplomas:
Vocational baccalaureate
General baccalaureate
Technological baccalaureate
BTS NDRC (Negotiation and Digitisation of Customer Relations)
BMF (Football coaching certificate)
BPJEPS Football (Professional Certificate of Youth, Public Education and Sport, focused on football)
Further education at the Université Côte d'Azur (via a partnership), sports management schools (WIN) oor the EDHEC Business School (J.Smith studying for an Economics diploma online).
This year, the ETPJA can pride itself on complete success across the board, with a 100% pass rate in all the different exams.