Club
The OGC Nice Academy
The training and playing philosophy of OGC Nice is increasingly bearing fruit at the highest level.
Faithful to the club's ideals, OGC Nice have a strong reputation for producing young talents, regardless of their age. "We don't look at the age of a player when placing them in a youth group," explains Nice academy director Manu Pires. "What's important to us is their ability, their qualities. If a 16-year-old has the level to play in the Under-19s or even the reserves, we won't hesitate for a second."
This clear willingness to develop each individual – underlined by the growing number of young Aiglons called up for international duty – does not prevent the teams from performing as a unit. Not only did the U19s win the prestigious Coupe Gambardella in 2012, the reserves play in the fifth-tier National 3, while the U19s and U17s regularly compete in the upper reaches of the various national championships.
From the chairman
'The youth academy is one of the fundamental elements of OGC Nice's sporting project. The club's first team for the 2015-16 campaign boasted the youngest average age in Europe. The academy's various age groups all reflect the same principles: OGC Nice strives for the fulfilment of each individual young footballer in the academy; the best among them will play for the first team. By engaging these young players in the project from the youngest age, the Club intends to transform these young players into ambassadors of the Club's identity'.
Jean-Pierre RIVERE, OGC Nice chairman
World champion's words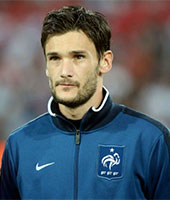 'Work, discipline and camaraderie. The years spent in a youth academy are an initiation into the demands of elite and professional sport. They are the first big steps of a career. Daily life and sporting challenges - but also the challenges off the park - represent the experiences of growth and personal construction. It's the school of life, run by OGC Nice, a club with a real identity that represents strong values. No matter what the outcome, the years spent in a youth academy remain a special time in the life of an athlete, the footballer and the man'.
Hugo LLORIS, France National team captain and goalkeeper