7
DZ
Andy
Delort
#7 | Forward
2021-2022 stats
Goals created
Passes
1
assist
inside the box
outside the box

1
du pied
gauche

4
de la
tête

11
du pied
droit
Passing
1
assist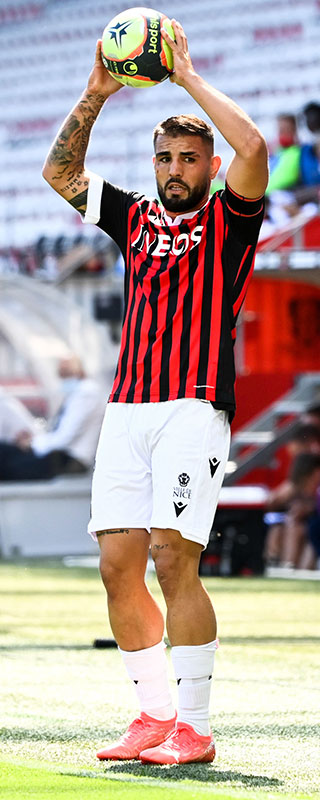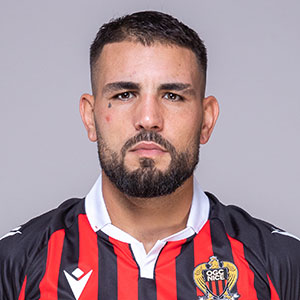 Profile
overview
Date of Birth
October 9 1991
Place of Birth
Sète (France)
Strong foot
Right
Joined
Août 2021
Height
1m81
Weight
83 kg
Biography
A powerful forward who can score and assist goals, Andy Delort signed for OGC Nice on 28 August, 2021 with the aim for him to add his experience and temperament to a fresh-faced squad as well as provide additional competition for places up front. He certainly hit the ground running as he scored twice and set up a further two goals in his first five appearances.
The Algeria international — part of his country's victorious Nations Cup squad in 2019 — joined Le Gym after three successful seasons at Montpellier, whom he eventually captained. After coming through at Sete and AC Ajaccio, Andy has also played for Nîmes, Tours, Wigan, Caen, Tigres in Mexico, Toulouse and Montpellier, and will now bring that experience to Le Gym "in my definitive version, after all those updates", as he himself described it.
Before his arrival, Delort had played 201 matches, scored 63 goals and had 29 assists in L1, as well as 92 matches, 31 goals and 16 assists in L2.
Career
Season

Club

Div.

Games

Goals

2021/2022

2021/2022

Montpellier Hérault
1
3
2

2020/2021

2020/2021

Montpellier Hérault
1
34
19

2019/2020

2019/2020

Montpellier Hérault
1
31
12

2018/2019

2018/2019

Montpellier Hérault
1
38
14

2017/2018

2017/2018

Toulouse FC
1
36
5

2016/2017

2016/2017

Toulouse FC
1
15
5

2016/2017

2016/2017

Tigres
1
16
4

2015/2016

2015/2016

SM Caen
1
38
13

2014/2015

2014/2015

Tours
2
16
2

2014/2015

2014/2015

Wigan
2
11
0

2013/2014

2013/2014

Tours
2
39
25

2012/2013

2012/2013

AC Ajaccio
1
18
1

2011/2012

2011/2012

FC Metz
2
13
1

2011/2012

2011/2012

AC Ajaccio
1
9
0