Childhood
You + Me = OGC Nice
On the eve of the 2016/2017 season, OGC Nice and the Departmental Committee for Adapted Sport (CDSA 06) launched the 'Toi + Moi = OGC Nice' (You + Me = OGC Nice) programme to support 15 or so children suffering with a disability and in the care of the IME Henri Wallon.
Every season since then, through a monthly training session, the young sportsmen and women are 'coached' by Le Gym's U17s and perfect their football skills, while at the same time spending a pleasant afternoon among friends.
Through this innovative program, OGC Nice and CDSA 06 seek to "use football and its universal values to provide youngsters with learning difficulties the desire to regularly take part in a sport – which is not the case today – and to defend the importance of 'Adapted Sport', given that learning difficulties are not yet accepted but merely tolerated" (Michel Manceau, President of CDSA 06).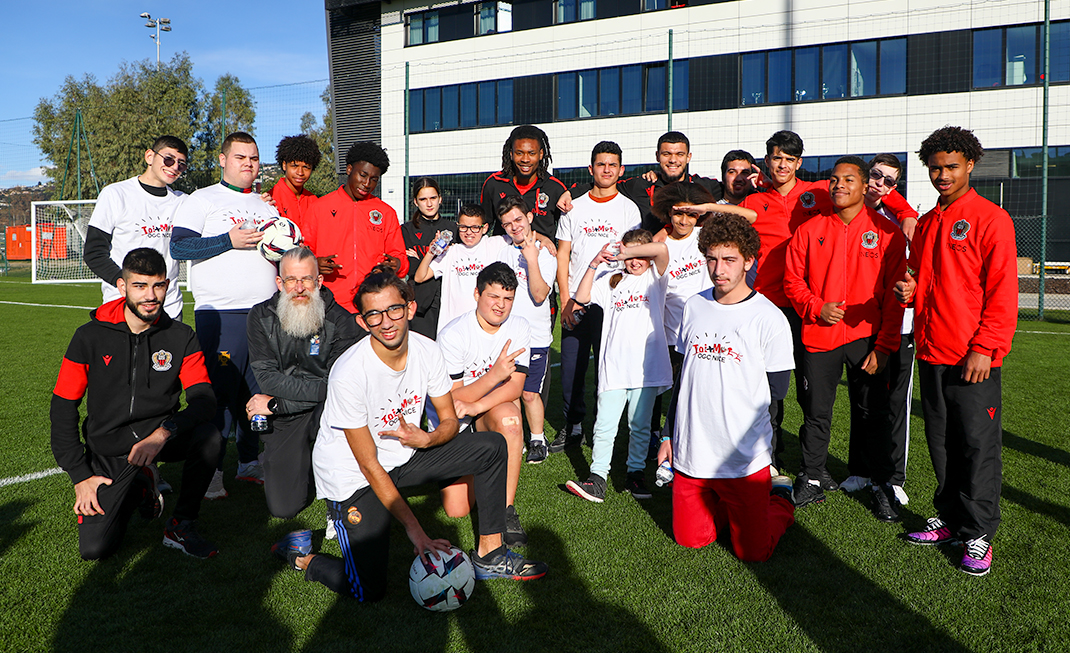 To accompany and encourage them, they can look to two patrons of choice, who will soon be revealed for this new season. These two patrons will provide them with advice in order to constantly progress and give their very all.
This community programme forms part of numerous initiatives that OGC Nice is involved in through its 'Youth work' and 'Community work' policies. And more specifically, those involving the U17s, who demonstrate that community action is part of the club's identity. "Above and beyond the sporting aspects, OGC Nice has an important role in society", explains Jean-Pierre Rivère. "The victories on the pitch are crucial, the daily battles are vital. Through our outreach, we want to help children and their parents in their daily lives. To battle with them and for them. It's a huge source of pride and a mission that we intend to continue with belligerence."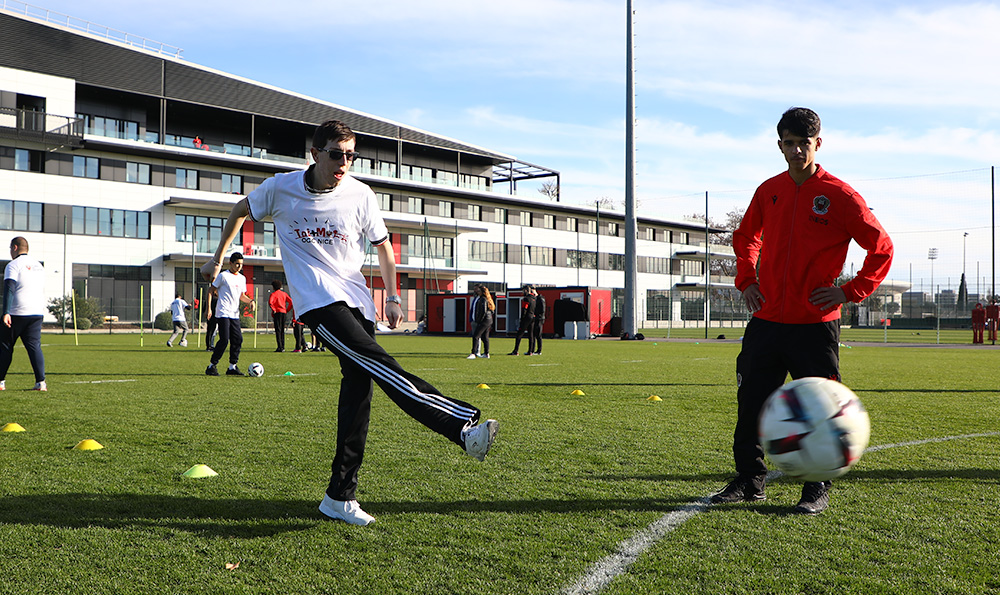 the CDSA 06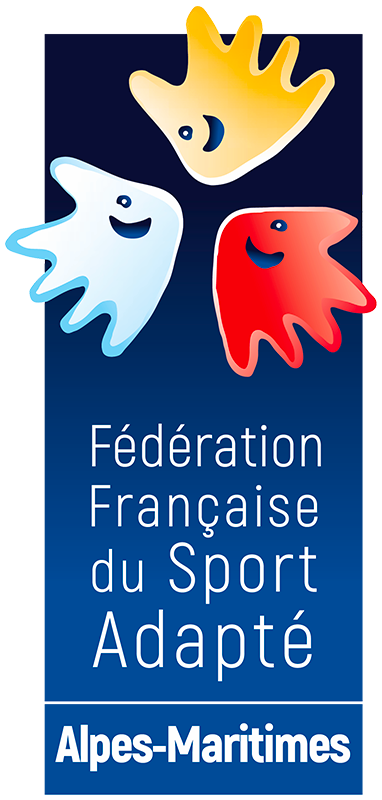 The CDSA 06 promotes physical and sporting activities for people with learning disabilities and/or psychological disorders.
CDSA 06's projects are aimed at Adapted Sport charities affiliated to the French Adapted Sport Federation (FFSA) and specialist institutions in the Alpes-Maritimes region.
Find out more about the charity
www.cdsportadapte06.com