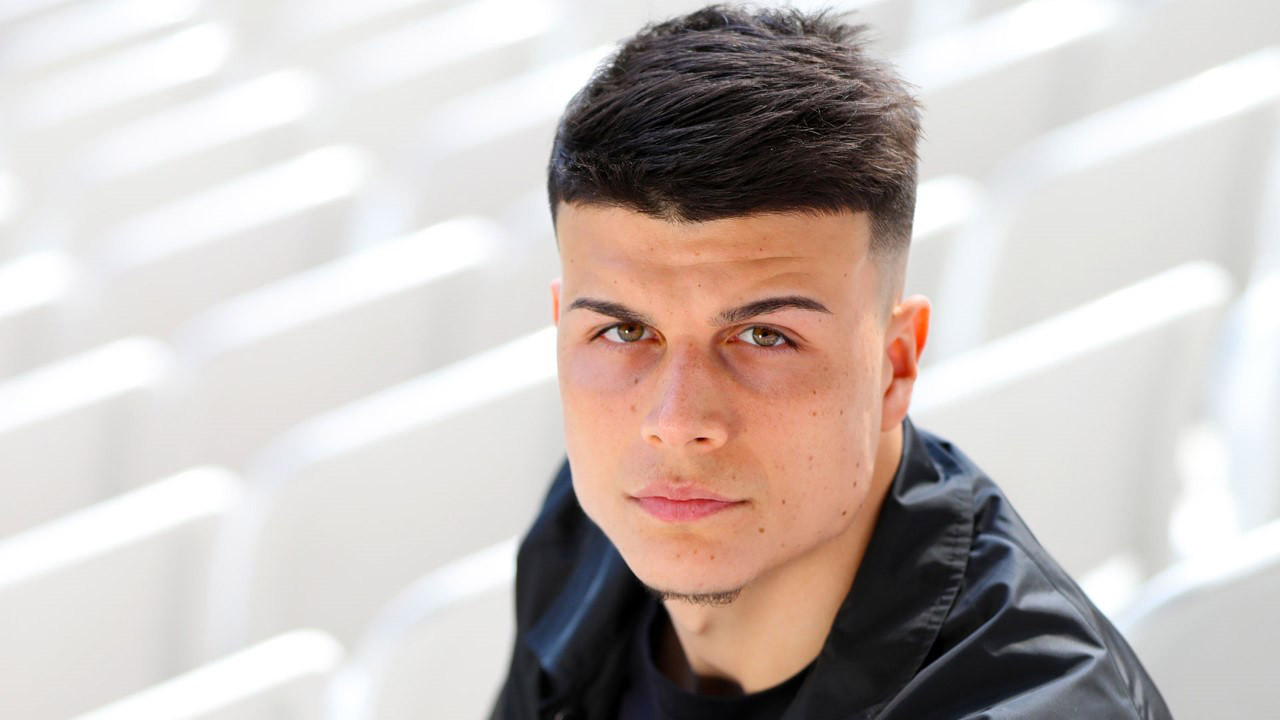 Interview
Following flavius…
He arrived in the summer of 2020 without having played professionally before. Nine months later, Flavius Daniliuc has played 21 games for the Gym and 18 in Ligue 1 and has shown the extent of his talents in a two man centre back partnership, in a back three or at right back. He even scored a fantastic header at Rennes. As he's turning 20 on April 27th the defender who made his debut for the Austrian U21 side this Saturday has become a regular through hard work. But who is he really? OGCNICE.com look back at a career that led him from Vienna to Nice via Madrid and Munich.
"EUROPE-TROTTER"
Born in Austria, Flavius started playing in his neighbourhood: "I began football at a small local club before being scouted by Admira, he recalls. I was then scouted by Rapid Vienna, the top team in the capital". Rapid's ascent carried on. After a small stint with the academy of the 32 time Austrian Champions before Flavius attracted interest from the biggest sides in Europe in an end of season tournament. "I was nine and was named player of the tournament. Real's scouts were there and asked me to come to Madrid".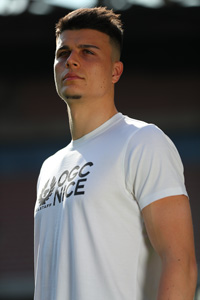 With his family's backing he went to the Spanish capital and impressed the Madrid coaches in a trial before integrating the Merengues academy: "We were so surprised… We had to go home to Austria the next day but I stayed another month with my father". That month turned into years. Four to be precise that the man who wasn't even a teenager spent away from his family. At 13 he grew home sick. He then headed to Bayern Munich another footballing giant but closer to home. 1h30 from the Austrian border Daniliuc saw his family a lot more something that "was and still is very important". On a sporting level the progression was impressive. Germany suited him well and he grew both in size and technically in Bavaria. For six years he improved and became a big part and captain of the U19 with who he played the Youth League with. As a reward he was called up to the reserve team four times in the 2019-20. A season in which he joined OGC Nice where he signed his first professional deal.
AUSTRIA
Ahead of his 20th birthday the Aiglons number 5 has "got used to" life as an expatriate. "It's been like that since I was 10, he says. I only lived in my home country for a short period. Of course I miss my family and I try to see them as much as possible. We facetime and call each other a lot to stay in contact".
If his trips to Austria are rare, he still is attached to his home country and considers it his home: " It's a country with many traditions. There are many mountains, big cities and very nice places. I come from Vienna and know that place very well. People are down to earth, they're nice and work hard". Those are core values that I've tried to keep up and led him to by a big part of the Rouge et Noir club.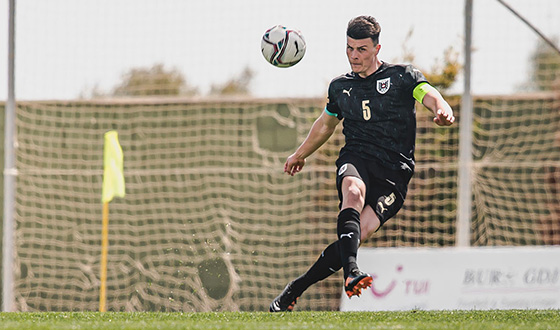 Last August, the Austrian Youth International came back to his home country in the Gym's second summer training camp in the Salzburg region. A special moment that enabled him to see some members of his family after a lockdown that he spent at the eight time German Champions' training camp : "My brother even came to the game against Dac. I hadn't seen him in a well so it was good for me to spend time with him".
A FAMILY OF SPORTSMEN
His brother enables us to delve into a different chapter. Family, that the young Aiglon holds in high regard. Daniliuc grew up alongside 5 brothers and sisters with who he shared a lot despite the long distance: "When I was growing up, I spoke to them every day, I was getting advice and helped them with certain things and helped me", he said.
The other siblings were also big athletes. Some of them are even footballers. "I've got two brothers who play in Austria. One is a goalkeeper (at SV Ried in the first division), the other one is a defender like me in the third division (SV Mattersburg II)".
A big fan of Cristiano Ronaldo – who he describes as "exceptional, especially for his mentality"-, the 10th Austrian in Gym history* has two role models in his position: "Sergio Ramos and Virgil Van Dijk. They are two really talented players. One has played at Real Madrid for 10 years. The other got to Liverpool through hard work and is now one of the best in the world".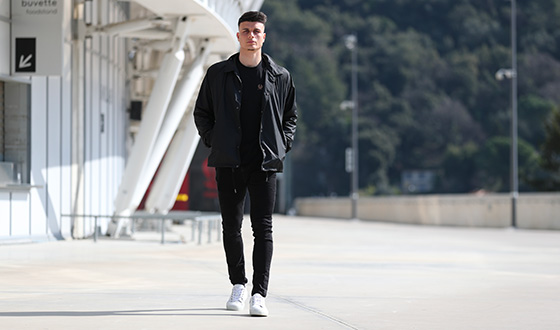 NICE
Flavius knows all about hard work. On the pitch the man who had never played professionally before arriving in the Cote d'Azur has had a solid first season. He has made 21 appearances – by showing his love for duels, his intelligence and his range of passing – and is off the back of an impressive performance against OM where he partnered up with Jean-Clair Todibo.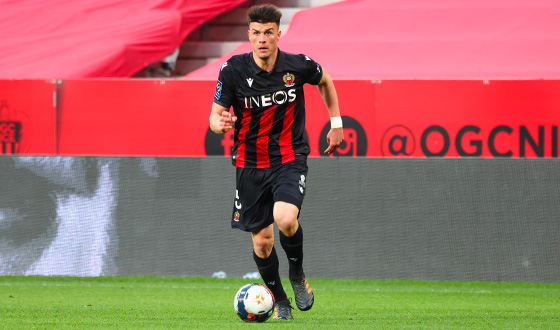 Off the field, Flavius also surprised people with his ability to speak French. "I'm improving quickly, I spend two or three hours a week with a teacher. I already understand a lot, I don't need translators anymore so that's good". Those lessons enable him to speak during the 90 minutes showing his calmness.
He can also speak Austrian, German, Spanish, English and Romanian after his years of travelling…
*The other Austrians who played for the Gym are Rudolf Hudecek, Günther Kaltenbrunner, Anton Marek, Helmut Mätzler, Walter Presch, Christian Reicht, Johann "Hans" Tandler and more recently Goran Kartalija and Roland Linz.
---