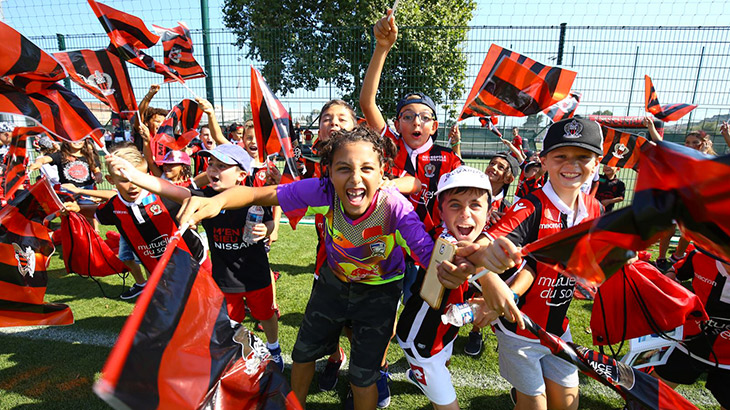 Supporters
Mèfi Club: What a start!
​On Monday afternoon, almost 200 members of the Mèfi Club attended an exclusive first team training session. The first event for the pichouns (-12 years old) of the club. The cherry on the cake was the welcome present that was waiting for them as they arrived.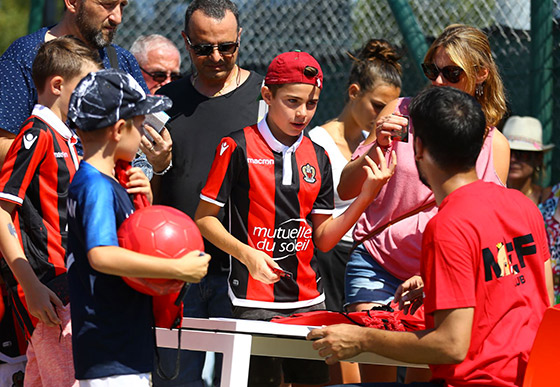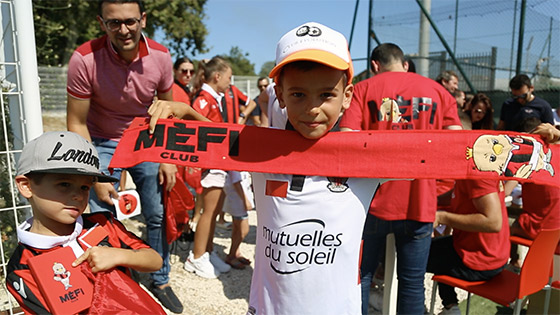 "A scarf, a note pad, a pen and a sticker", explained Kylian when opening his "welcome pack" for the Mèfi Club.
Before the players arrived, the youngsters made the most of the inflatables. They had a penalty shootout, tried their hands at football-tennis, and worked on their passing on the small pitch.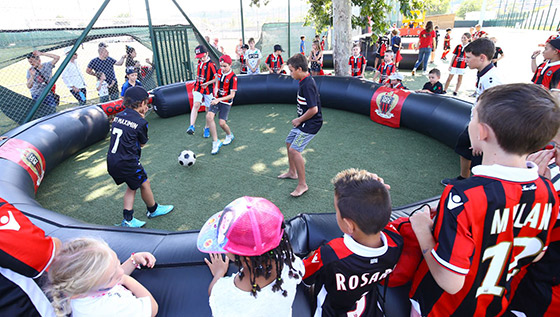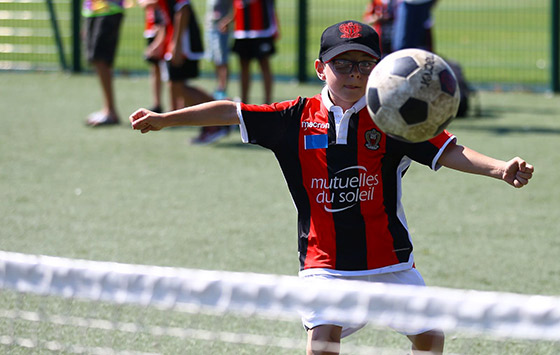 The moment they were waiting for approached. They began to get impatient. In order to pass the time, Gabriel (10 years old) and Joris (7 years old), dressed in red and black, reminisced about several matches from previous seasons.
Then, Coach Vieira and his squad took to the training pitch. Clarisse (11 years old) was attending her first training session. "I am used to seeing them at the stadium, but here, to see them so close up, it's incredible" she delighted. Because yes, the kids were just metres away from their favourite players. Were able to speak with them, pose for photos, and interrogate the first team squad.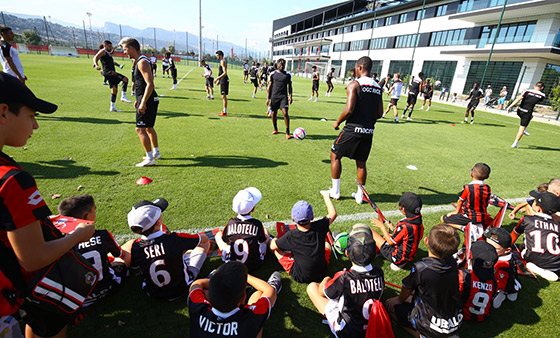 Lancé la saison dernière, le #MefiClub, réservé aux -12 ans, a réuni ses jeunes adhérents pour le 1er événement de la saison, ce lundi.

Et il faut croire que les enfants étaient ravis ! pic.twitter.com/rgknyh4wXd

— OGC Nice (@ogcnice) 23 juillet 2018
At the end of the session, the Aiglons had a long signing session, before immortalising the moment in the best way possible, a family photo. Cheese!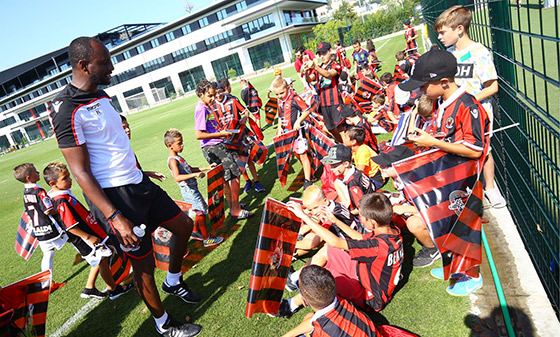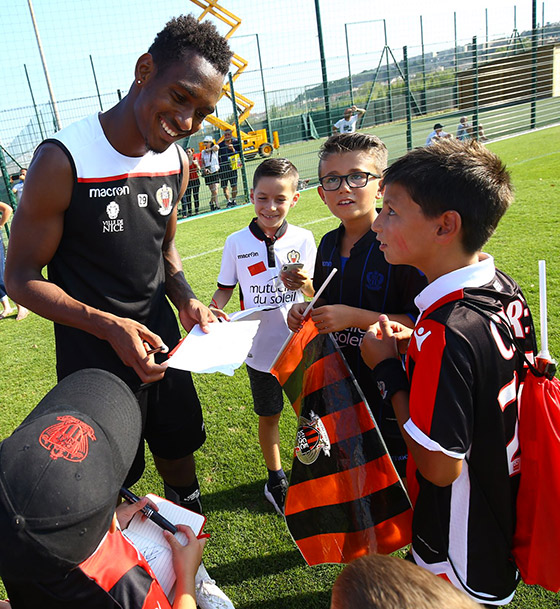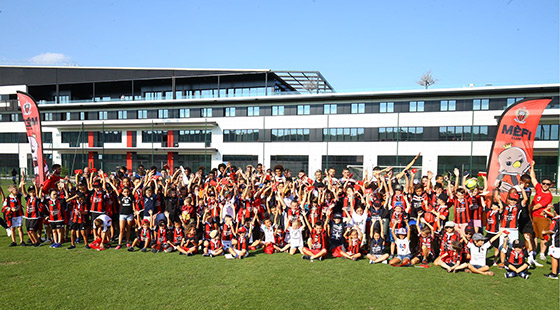 S.F.
Advantages all year long!
​The Mèfi Club will see its young members benefit from a number of advantages throughout the season. Gifts, dedicated events, private access, intimate meetings, discounts in the shop and the ticket office! And surprises all year long!
Subscription for the Mèfi Club is done online, via the following address: meficlub.com, a dedicated site for our pichouns and accessible today!
A special tarif of 9,90€ per season is available for all of our pichouns under 12 years old! Free for under 12 season ticket holders in 2018/2019.
---