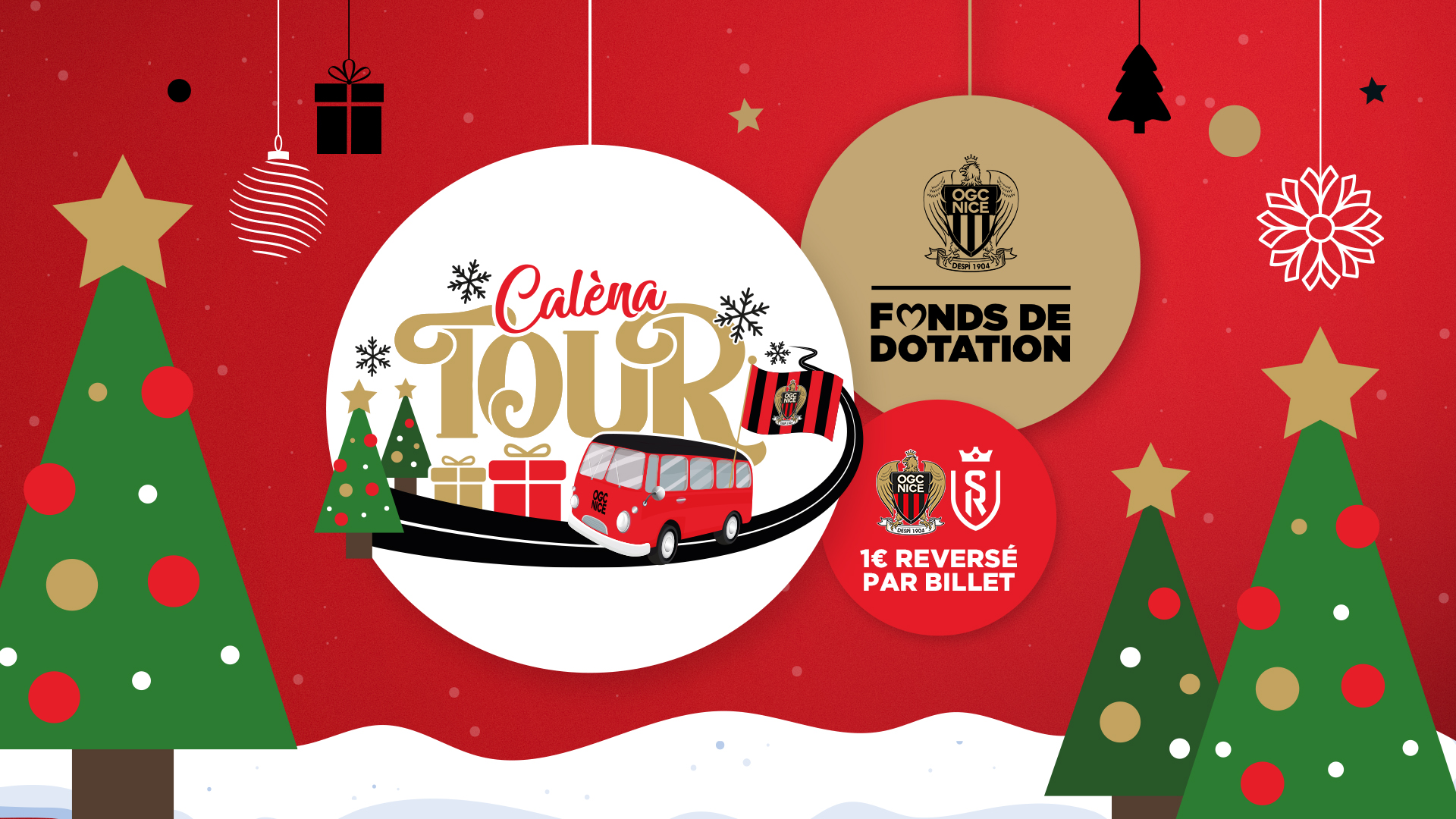 Endowment Fund
OGC Nice launches the Calèna Tour
OGC Nice, via its Endowment Fund, is launching the Calèna Tour to make Christmas brighter for those in need.
From December 1 until the winter break, the entire Club will be mobilised to help those in need.
Initially, this will involve a major campaign to collect donations and gifts on the road, culminating in the match against Reims (R15, Sunday 10 December at 13:00), which will be the highlight of the campaign:
Every ticket sold will automatically trigger a €1 donation to the campaign
A special collection point will be set up before the match for supporters to hand in plush toys, games, toys and other gifts that will delight young and old alike
During the match, the beneficiaries of the Endowment Fund's various programmes will be honoured
From the day after the match, all the gifts and donations - transformed into gifts - collected will be redistributed to the associations supported by the OGC Nice Endowment Fund and to Nice hospitals during the various stages of the Calèna Tour.

---