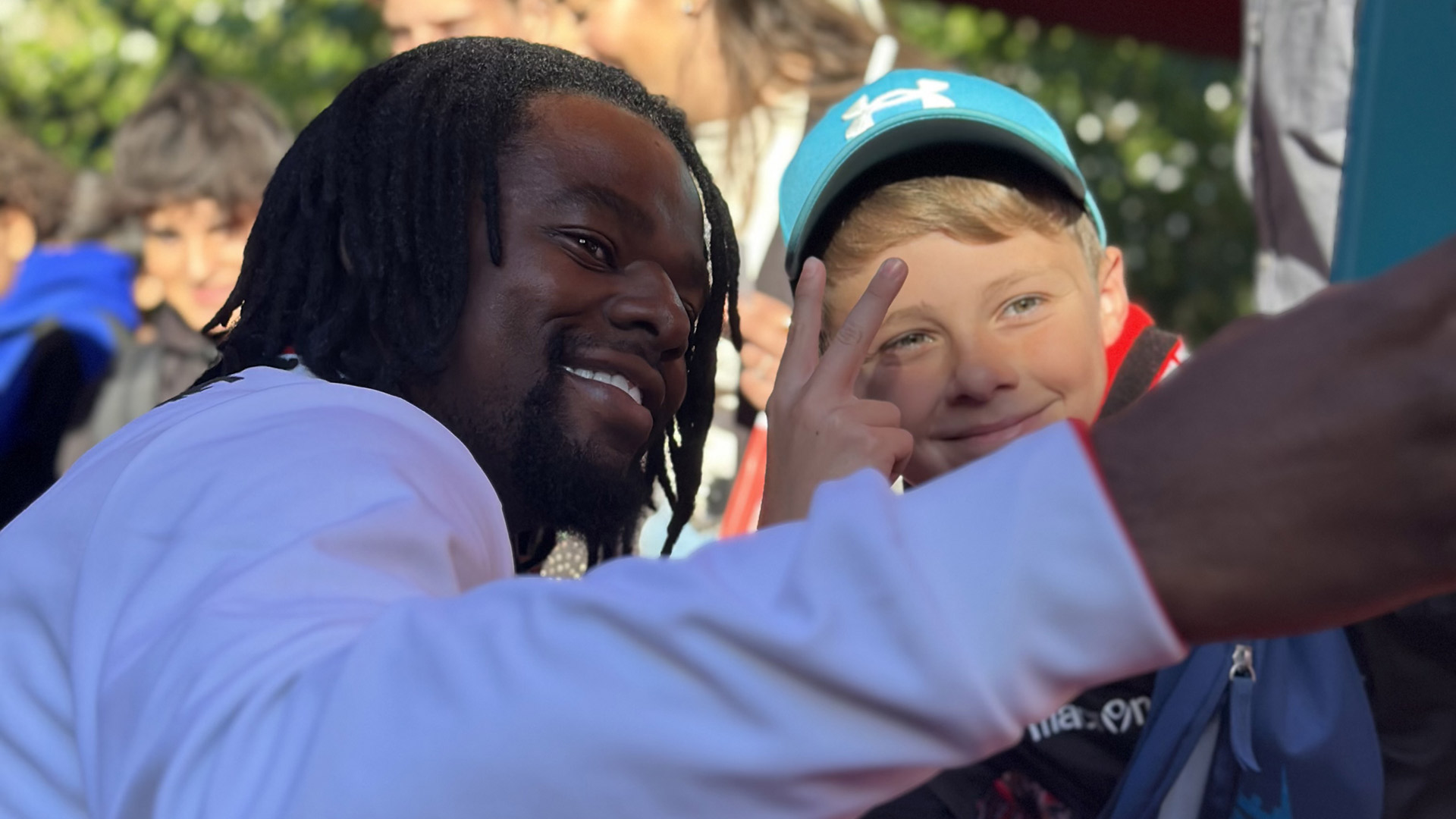 Village OGC Nice
Party at La Trinité
"What a lot of people! It's great to come and meet the fans. They usually come and see us, so we're happy to make the effort to come to see them."
Badredine Bouanani summed up perfectly the atmosphere as the Village OGC Nice arrived in La Trinité on Wednesday. Generations of fans were among the more than 1000 supporters who turned up to the Place de la République to take part in the fun.
Tout est prêt pour ce nouveau Village OGC Nice sur la Place de République de La Trinité ❤️🖤

😄 De nombreuses animations vous attendent !

🦅 J.Lotomba & B.Bouanani viendront à votre rencontre dès 15h pic.twitter.com/TaRcZc6O5I

— OGC Nice (@ogcnice) November 8, 2023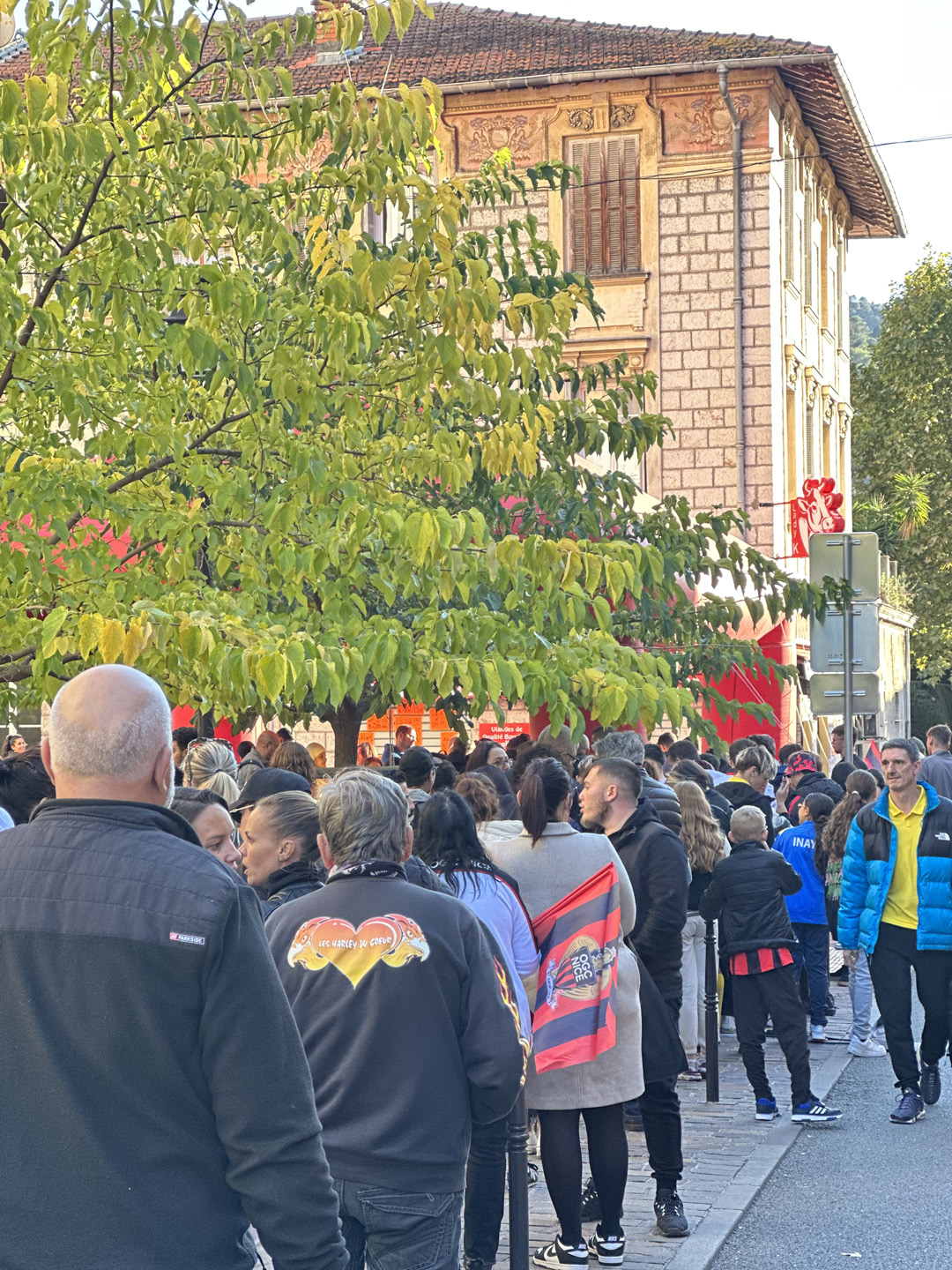 The highlight was, of course, the autograph and selfie session with Bardedine Bouanani and Jordan Lotomba: "The fans are always there for us, but here you can feel something different. We see that we're making them proud and it gives us motivation to go still further," said the Swiss international.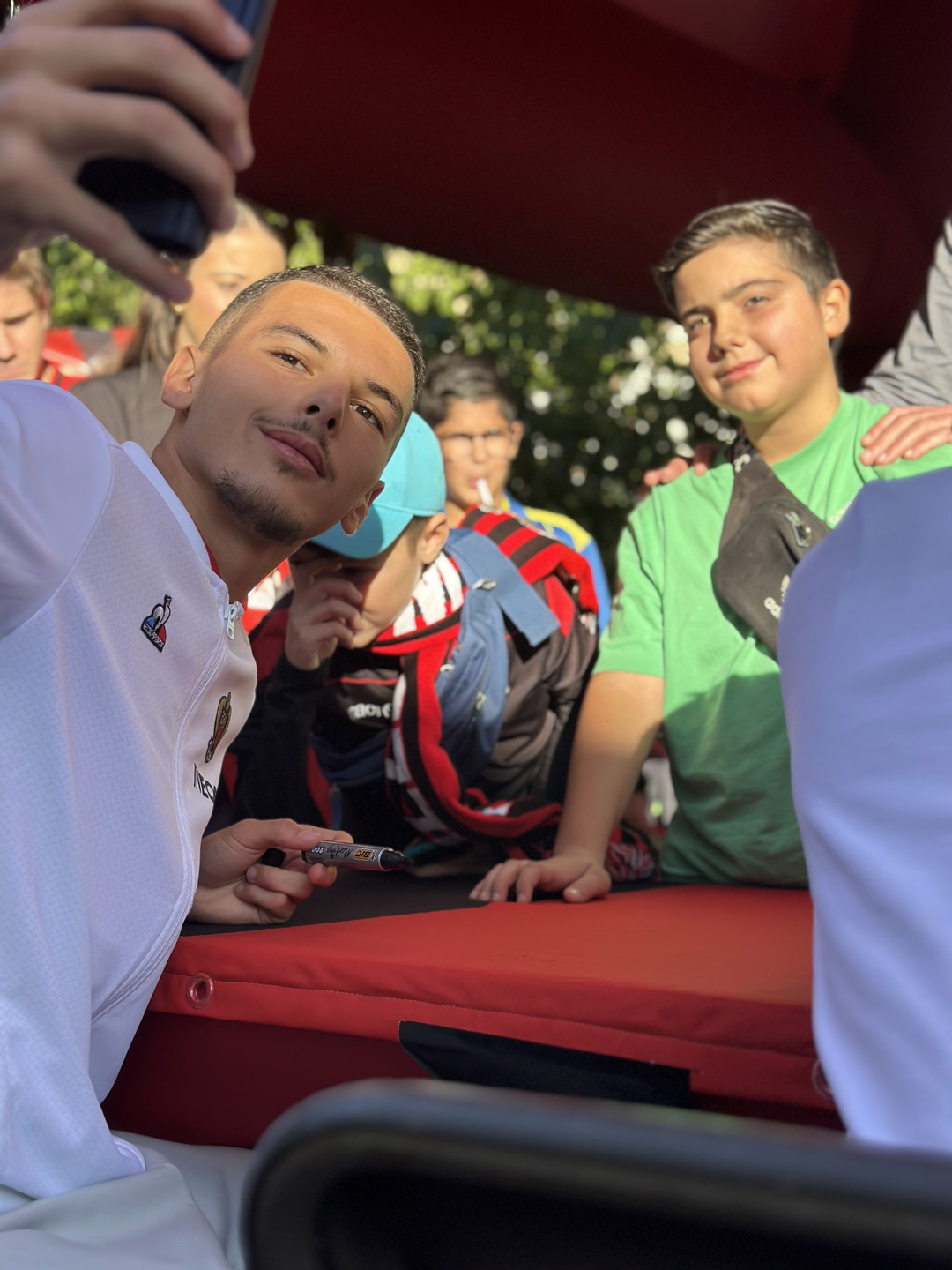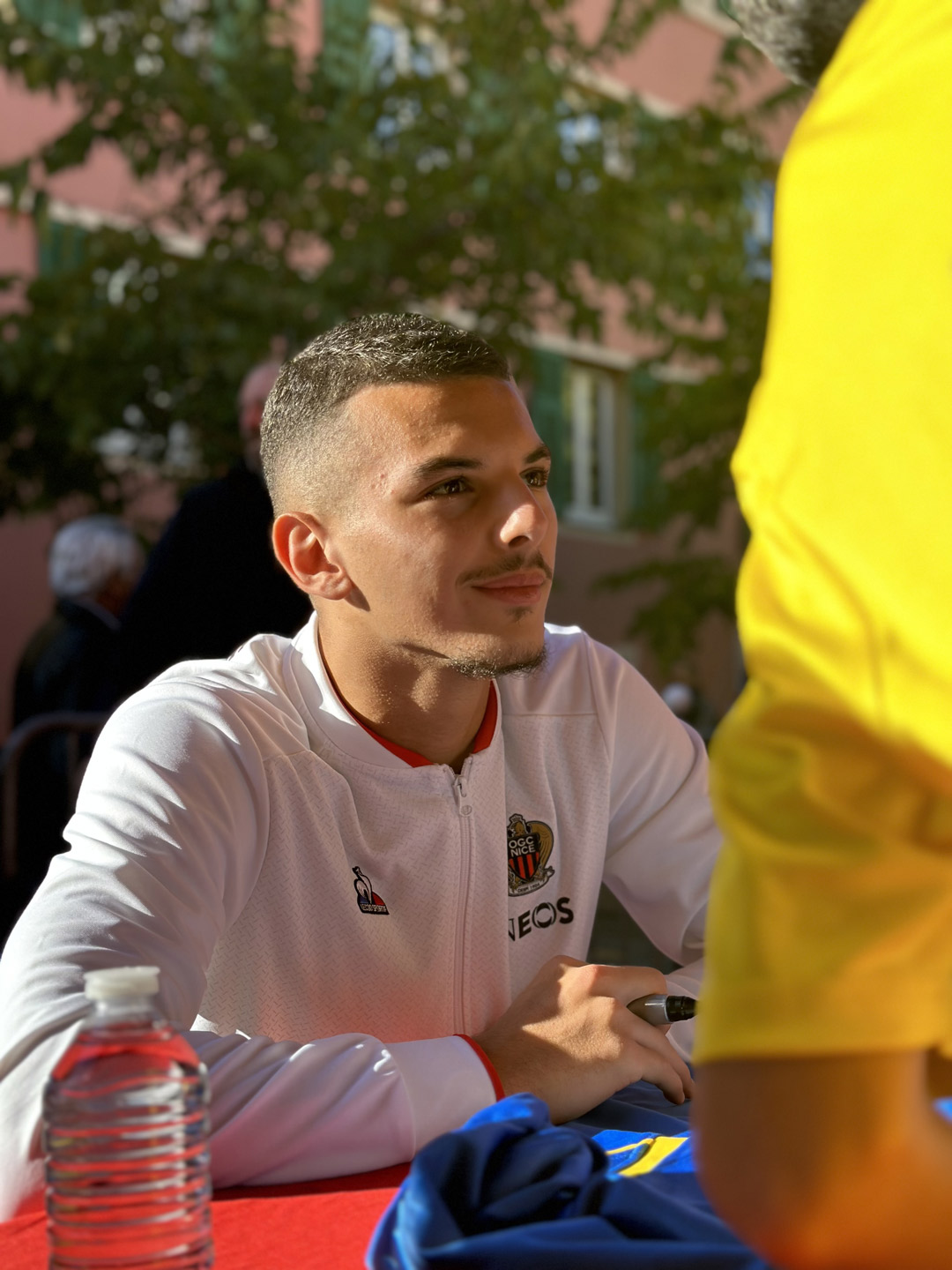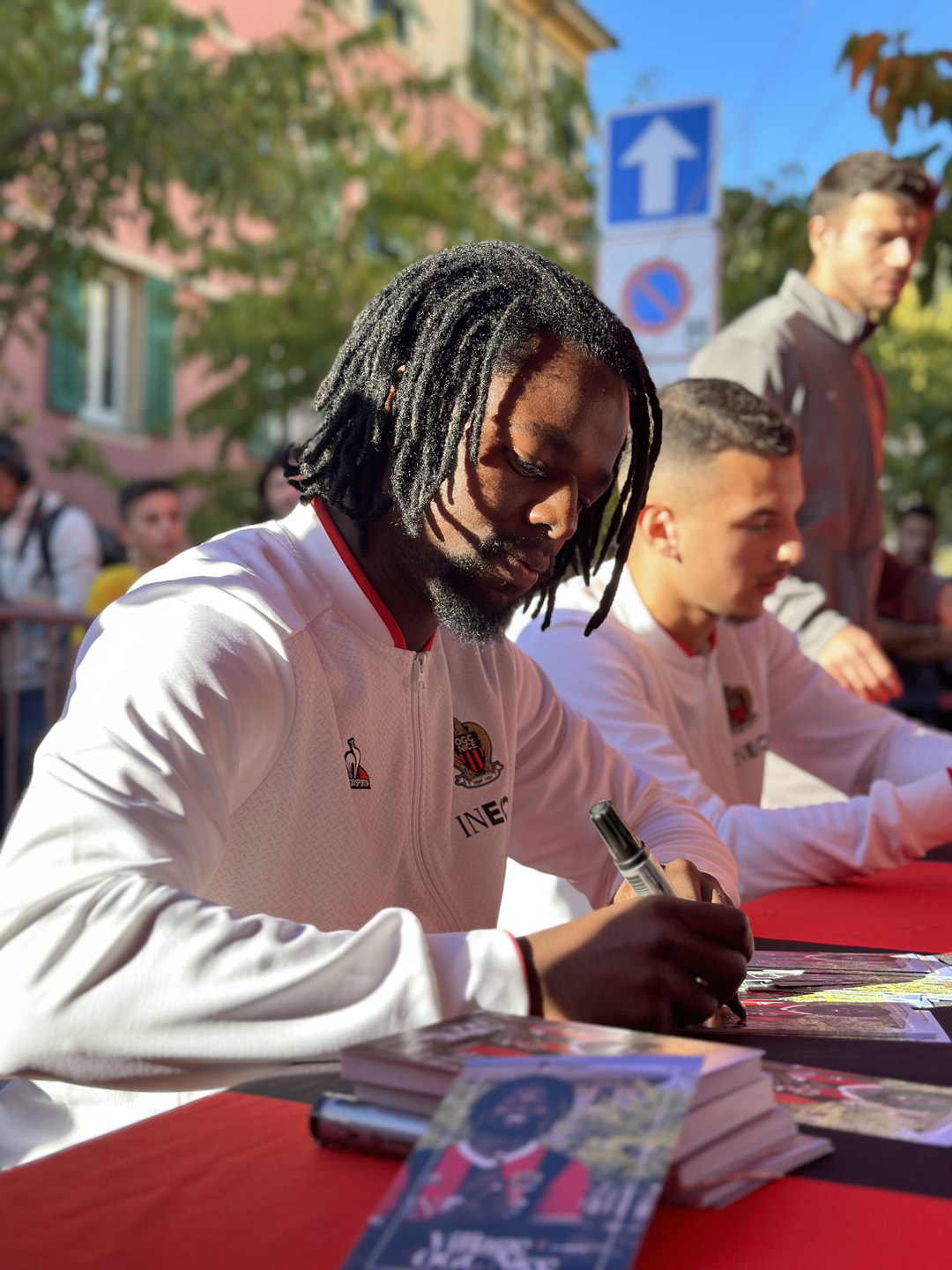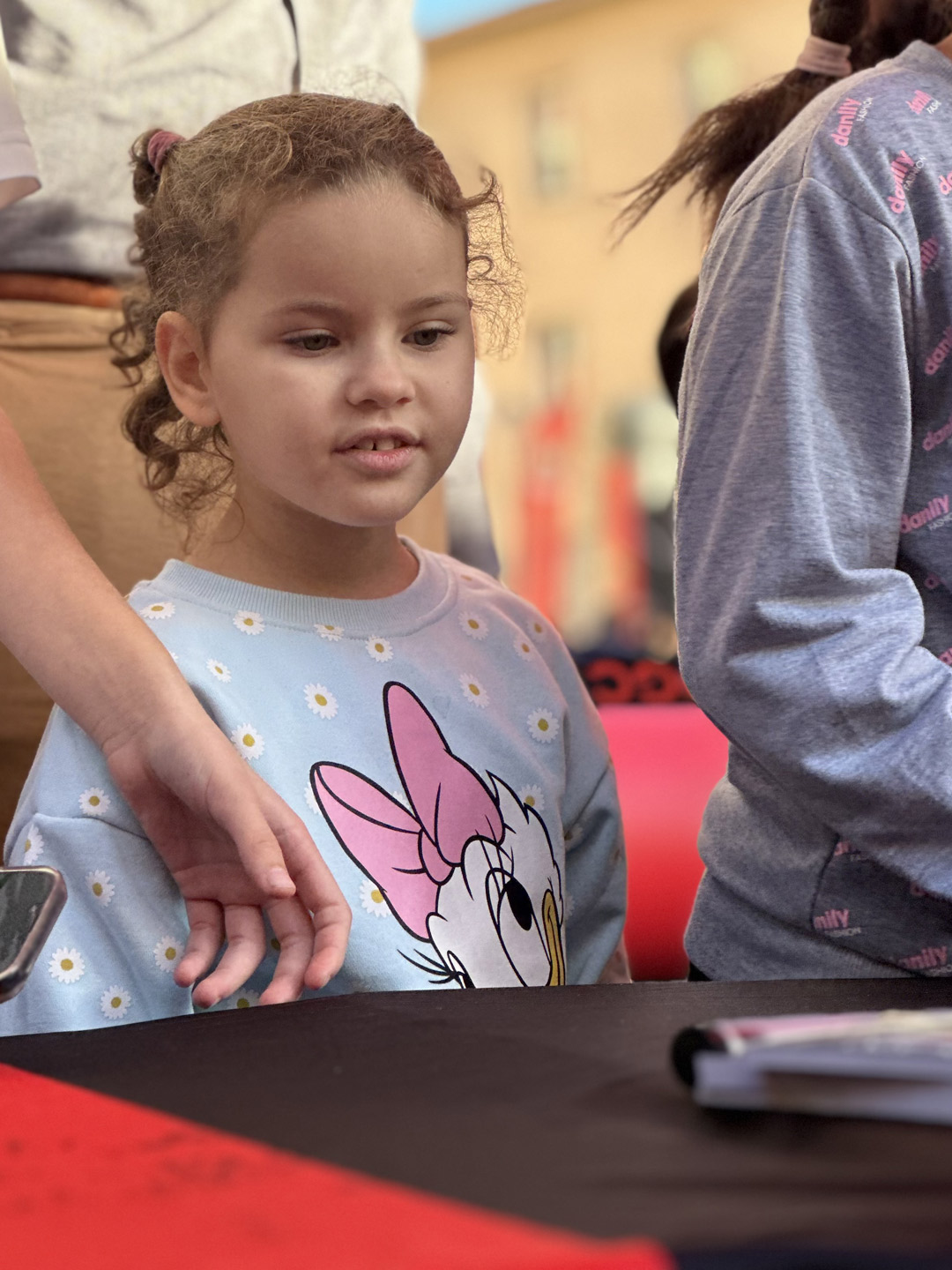 OGC Nice would like to thank everyone who made this a fantastic afternoon!
LADISLAS POLSKI: "IT'S GREAT"
Ladislas Polski, mayor of La Trinité, enjoyed the afternoon too: "Thank you to OGC Nice for coming to see us, it's great. La Trinité is a sporting town that loves football and you see that red-and black runs in the veins of the people here. You can see that from all the generations that came here today. We're immensely proud to welcome OGC Nice here, especially with the club top of Ligue 1. There was a lot of enthusiasm as soon as it was announced Village OGC Nice was coming here, from the whole area. The queue of people to see the two players is proof of that. The values Le Gym has are great football values, those that don't look at people's origins, which unite people around a single passion, the passion for football and for a club."
---