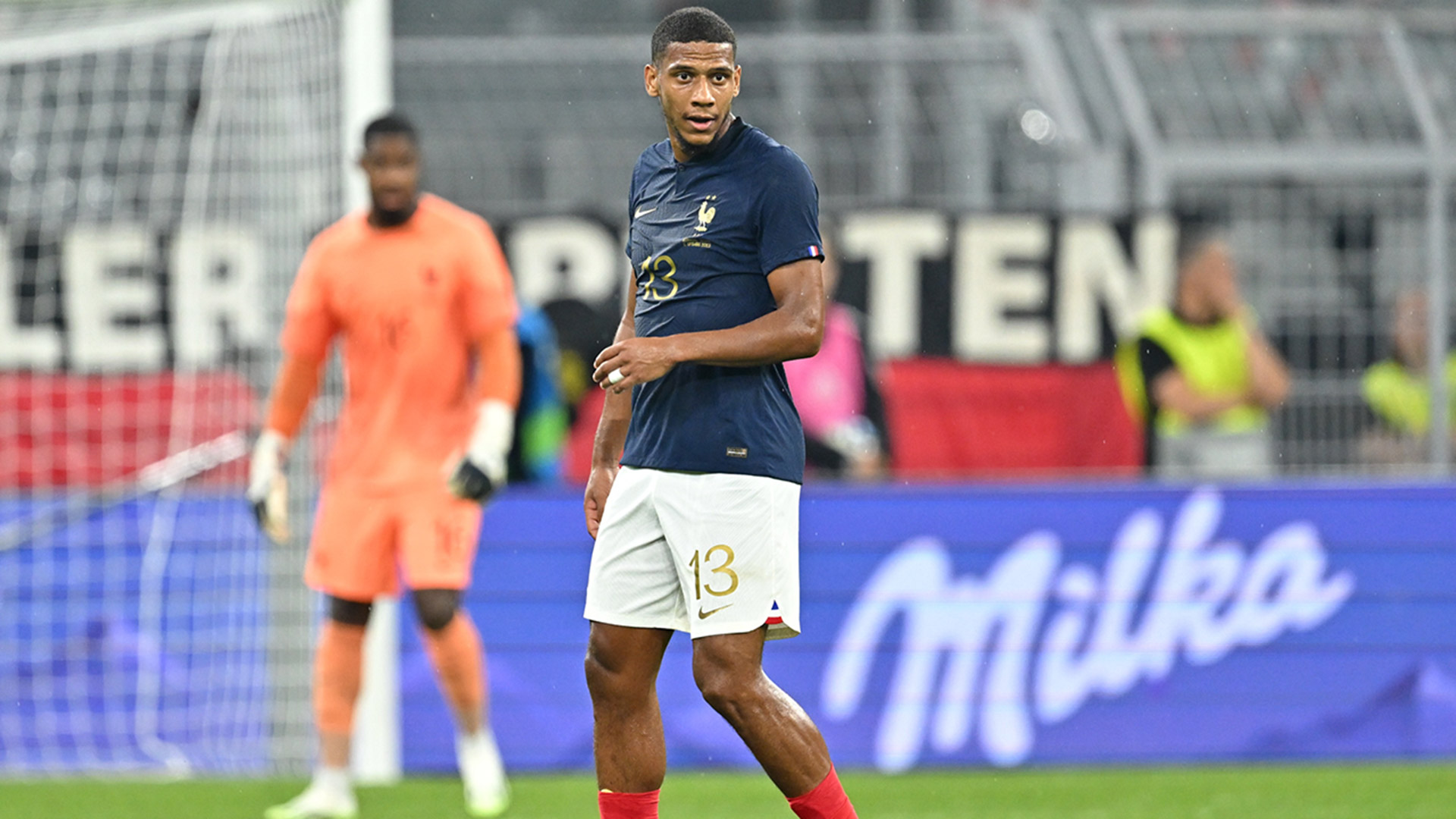 Internationals
Todibo gets first France cap
Jean-Clair Todibo made his first senior international appearance for his country in Tuesday's friendly against Germany!
He's made another important step in his career. Jean-Clair Todibo made his France debut in the 2-1 defeat to Germany on Tuesday, just reward for his excellent performances for the club, where everyone is proud of him and delighted his displays have been recognised by Dider Deschamps.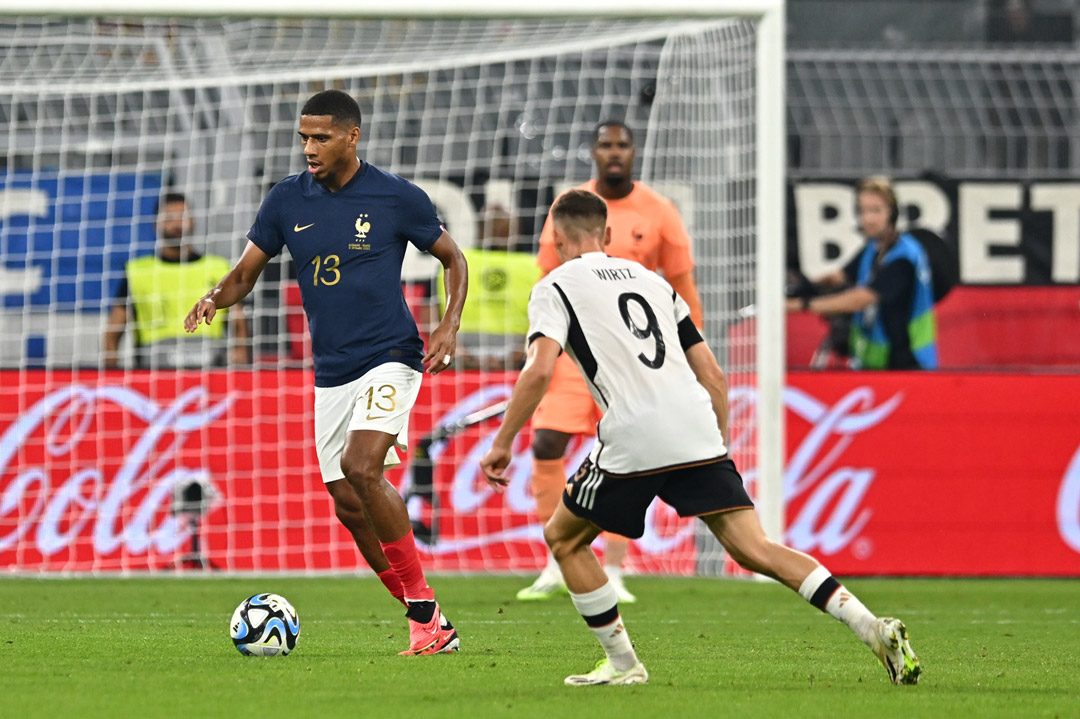 Called up in March along with Khephren Thuram, Le Gym's vice-captain had to wait for his second call-up before getting onto the pitch where he made his senior international debut alongside William Saliba with whom he played at Nice in winter 2021.
Saliba was looking to kickstart his career, and after a successful six-month spell and another loan at Marseille, he's now shining with Arsenal.
Todibo, who has made 106 competitive appearances for Nice (2 goals), is still in a red-and-black shirt alongside Dante with whom he forms one of the most solid and consistent centre-back pairings in Ligue 1*.
Todibo played the full game for France - hopefully the first of many - becoming the 32nd Aiglon to feature for Les Bleus.
THE 32 WHO made their france debuts as an aiglon
Roger MINDONNET, on 21/04/1949 contre Scotland
Jean LUCIANO, on 30/10/1949 vs. Yugoslavia
Désir CARRE, on 13/11/1949 vs. Czechoslovakia
Jean BELVER, on 04/06/1950 vs. Belgium
Antoine BONIFACI, on 12/05/1951 contre l'Irlande du Nord
Abdelaziz BEN TIFOUR, on 22/05/1952 vs. Belgium
Joseph UJLAKI, on 04/10/1953 vs. Ireland
Antoine CUISSARD, on 25/11/1953 vs. Ireland
Just FONTAINE, on 17/12/1953 vs. Luxembourg
Abderrrahman MAHJOUB, on 17/12/1953 vs. Luxembourg
Georges LAMIA, on 11/11/1959 vs. Portugal
André CHORDA, on 16/03/1690 vs. Chile
Alain CORNU, on 11/04/1962 vs. Poland
Hector DE BOURGOING, on 11/04/1962 vs. Poland
Charly LOUBET, on 22/03/1967 vs. Romania
Marcel AUBOUR, on 17/09/1967 vs. Poland
Hervé REVELLI, on 09/10/1971 vs. Hungary
Francis CAMERINI, on 10/11/1971 vs. Bulgaria
Claude QUITTET, on 10/11/1971 vs. Bulgaria
Dominique BARATELLI, on 11/06/1972 vs Central America XI
Jean-Noël HUCK, on 15/11/1972 vs. Ireland
Jean-Pierre ADAMS, on 08/09/1973 vs. Greece
Roger JOUVE, on 08/09/1973 vs. Greece
Marc MOLITOR, on 08/09/1973 vs. Greece
Dario GRAVA, on 13/10/1973 vs. Germany
Jean-Marc GUILLOU, on 03/09/1975 vs. Iceland
Daniel BRAVO, on 23/02/1982 vs. Italy
Loïc REMY, on 02/06/2009 vs. Nigeria
Hatem BEN ARFA, on 13/10/2007 vs. Faroe Islands
Christophe JALLET, on 15/08/2012 vs. Uruguay
Khephren THURAM, on 24/03/2023 vs. the Netherlands
Jean-Clair TODIBO, on 12/09/2023 vs. Germany
NDAYISHIMIYE, ATAL and BOUDAOUI also played
Three other Aiglons also played on Tuesday. Youssouf Ndayishimiye played the full 90 minutes of Burundi's CAN 2023 qualifier with Cameroon, ending up on the wrong end of a 3-0 defeat that means his country won't play in the final tournament.
Youcef Atal was also in action for Algeria in their 1-0 friendly win against Senegal. Hicham Boudaoui came off the bench late on, while Bardedine Bouanani was an unused substitute.
*Joint-best defence in L1 2021/22, second-best in 2022.23, Le Gym currently has the best defensive record in the French top flight after four games with two goals conceded.
---
Icon Sport