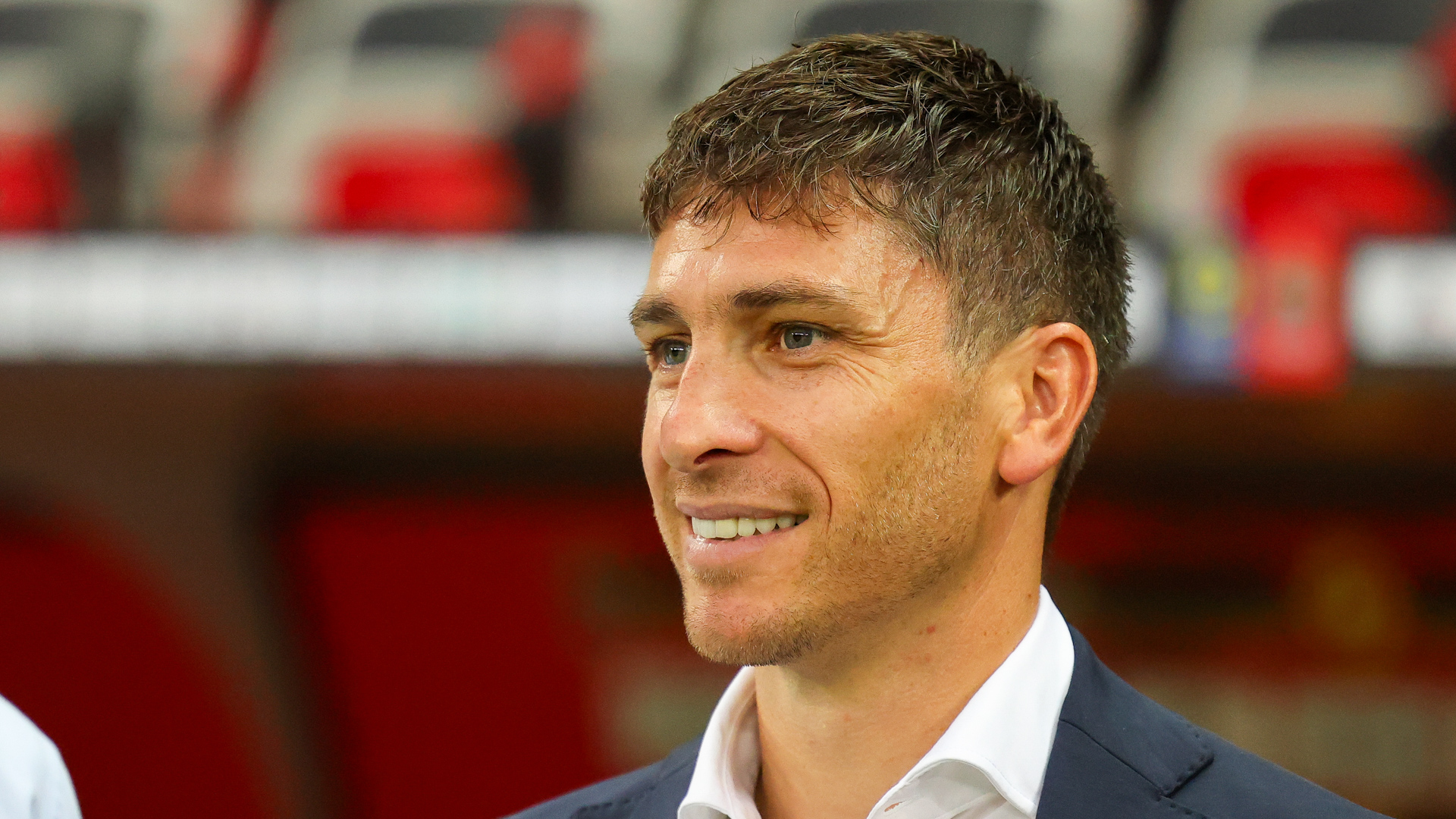 Media
Ghisolfi: 'Unity is our strength'
Florent Ghisolfi spoke in depth to Nice-Matin. It was an opportunity to take stock of his first summer transfer window at OGC Nice and to outline the club's ambitions for the new season. Here are a few extracts.
The transfer window: 'A positive and coherent final picture'
OGC Nice's sporting director admitted that the transfer window left him "a little frustrated".
"For a number of reasons, we were more reactive than proactive. We drew up the roadmap and appointed the coach late in the day. Despite everything, the final picture seems positive and coherent. You have to deconstruct in order to build. Thirteen departures is in line with the winter transfer window (seven departures). We've created stability in the squad by keeping all our key players. And we've brought some maturity with the recruitment of three players aged between 26 and 29, in what we call peak form [Boga, Sanson, Perraud]. They will add to the maturing of key players in the current squad, aged between 22 and 24: Moffi, Todibo, Thuram, Boudaoui, Bulka, Youssouf, Lotomba... We're hoping for a more mature and competitive team. And on a very positive note, I really like the spirit that is emerging in the team. Our ambition is to turn this group into a family. The big positive is that we've been attractive. We convinced 100% of our priority targets. For a number of reasons, we didn't manage to do everything we set out to do, but we achieved our objectives."
Thuram and Todibo: 'Two players who love the club'
Florent Ghisolfi also expressed his satisfaction with Khéphren Thuram and JC Todibo: "It was a priority to be able to keep them, and in the end it was our best transfer window ever. We're dealing with players who love the club and who could still see themselves making the step up to OGC Nice. There was a lot of communication between the parties, and I'd also like to thank the owner for giving us this opportunity."
With the defender having been called up again by France coach Didier Deschamps, Ghisolfi admitted to a feeling of satisfaction. "It validates his courageous choice to stay at the club. It's fantastic. For us, it just goes to show how attractive OGC Nice is. Ultimately, we're not going to lie to ourselves: if JC has been called up, it's because he deserves it. I'm happy for him, he's made a huge effort to get here. The others need to take inspiration from him so that they too can achieve their goals."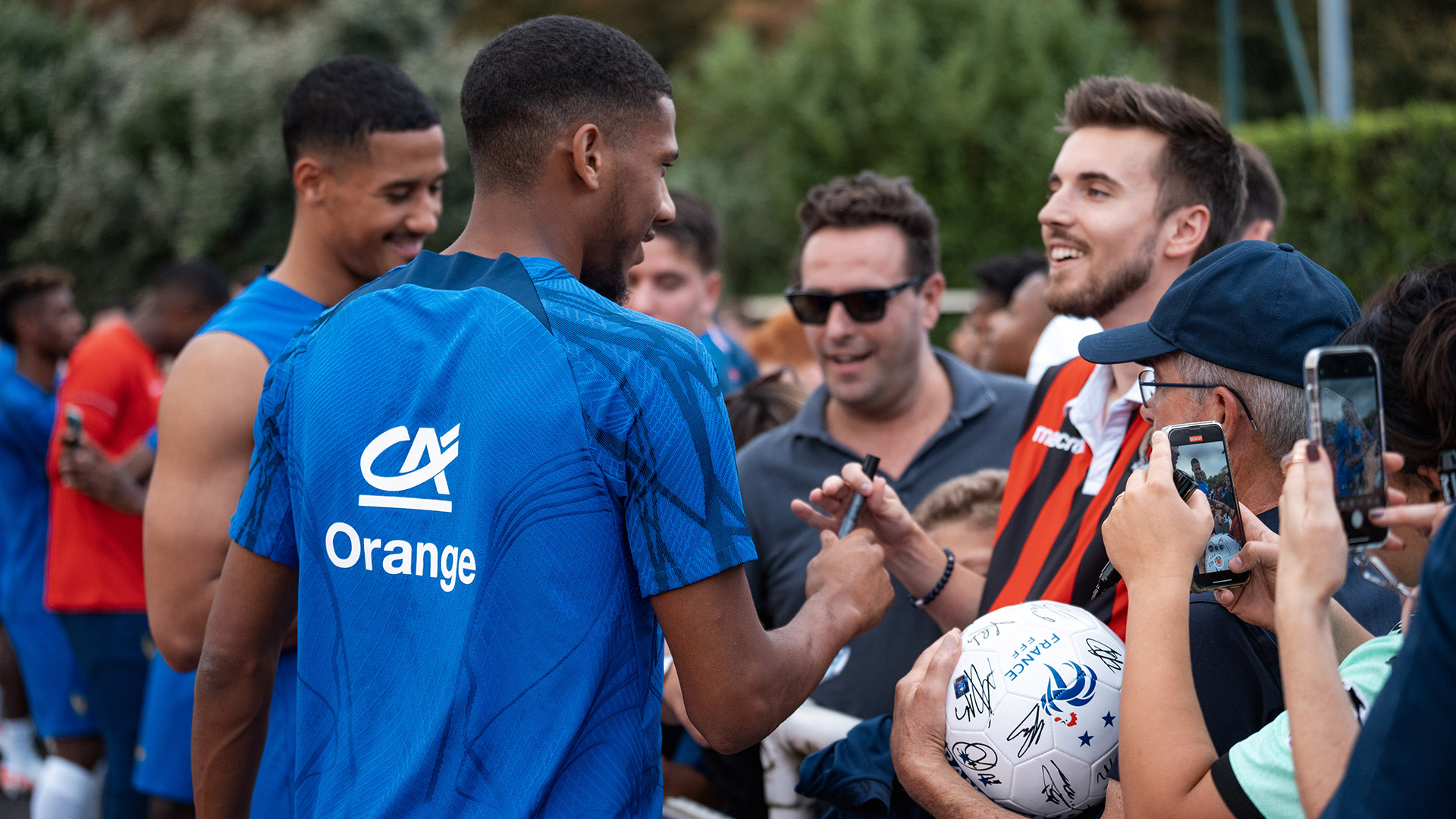 Bulka: 'We're way off the mark in terms of identity'
Florent Ghisolfi also touched on the case of Marcin Bulka. "We know how lucky we are to have such a high-quality goalkeeper, but we have to take the risk and go for it. Developing young players is part of our project, and Marcin is a very good example of that. Eton has hit the nail on the head in terms of his identity: he's a boy with values, a hard worker, a warrior. The public love him and make no mistake about it. They love his demonstrative side, Marcin gives energy to his team-mates and supporters."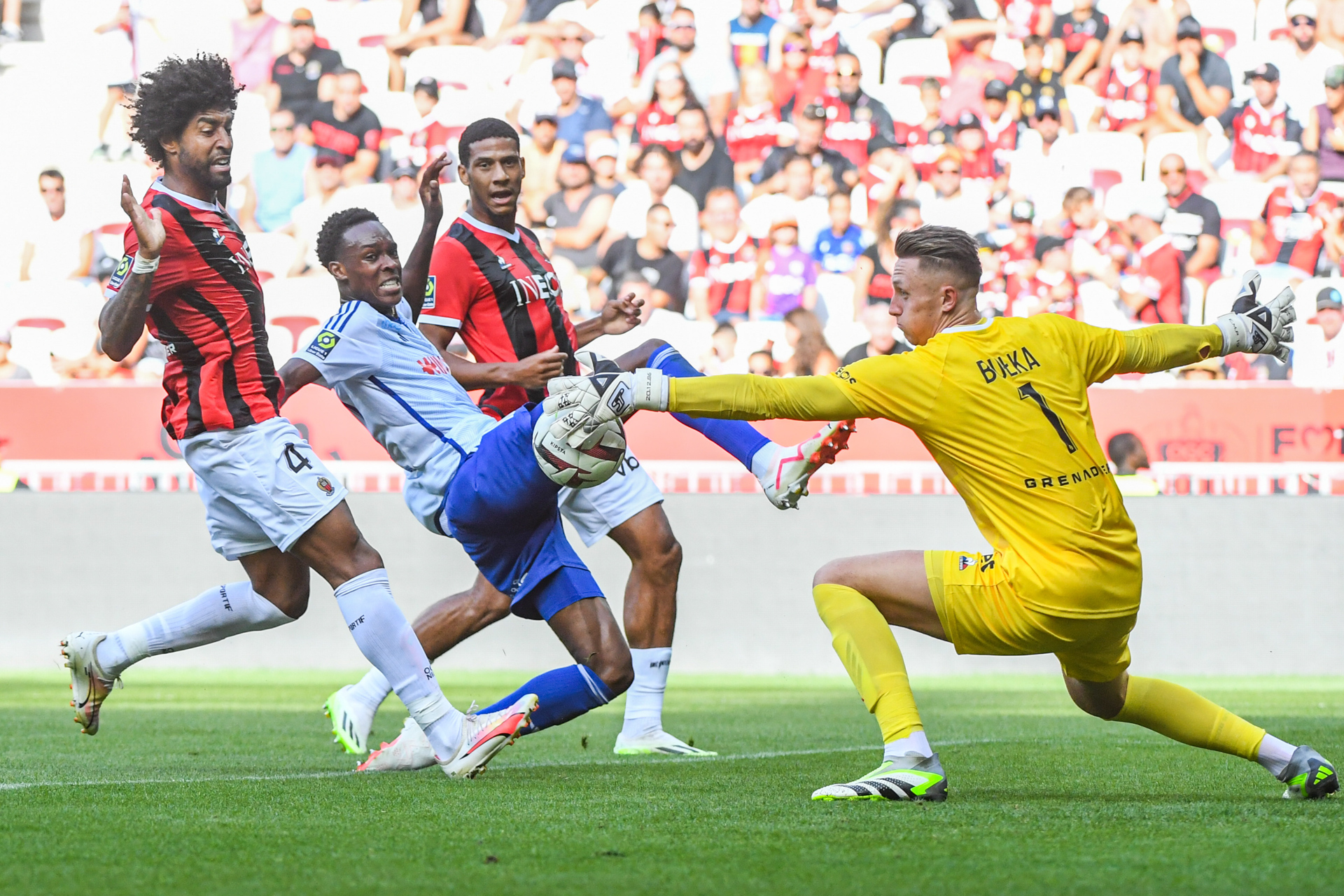 Francesco Farioli: 'A coach with enormous potential'
The Nice general manager was asked about the appointment of Francesco Farioli as first-team coach. "We have an atypical style of play compared to what we're used to seeing in France. You have to be brave and resilient to set it up and get everyone on board. But whatever the idea, success comes if it's shared by all parts of the club. By being pragmatic and efficient. Looking back, we have dominated three of our four opponents so far. In terms of chances and possession, we're very well placed against the competition. We have the best defence. Not everything is perfect, but there are a lot of positives."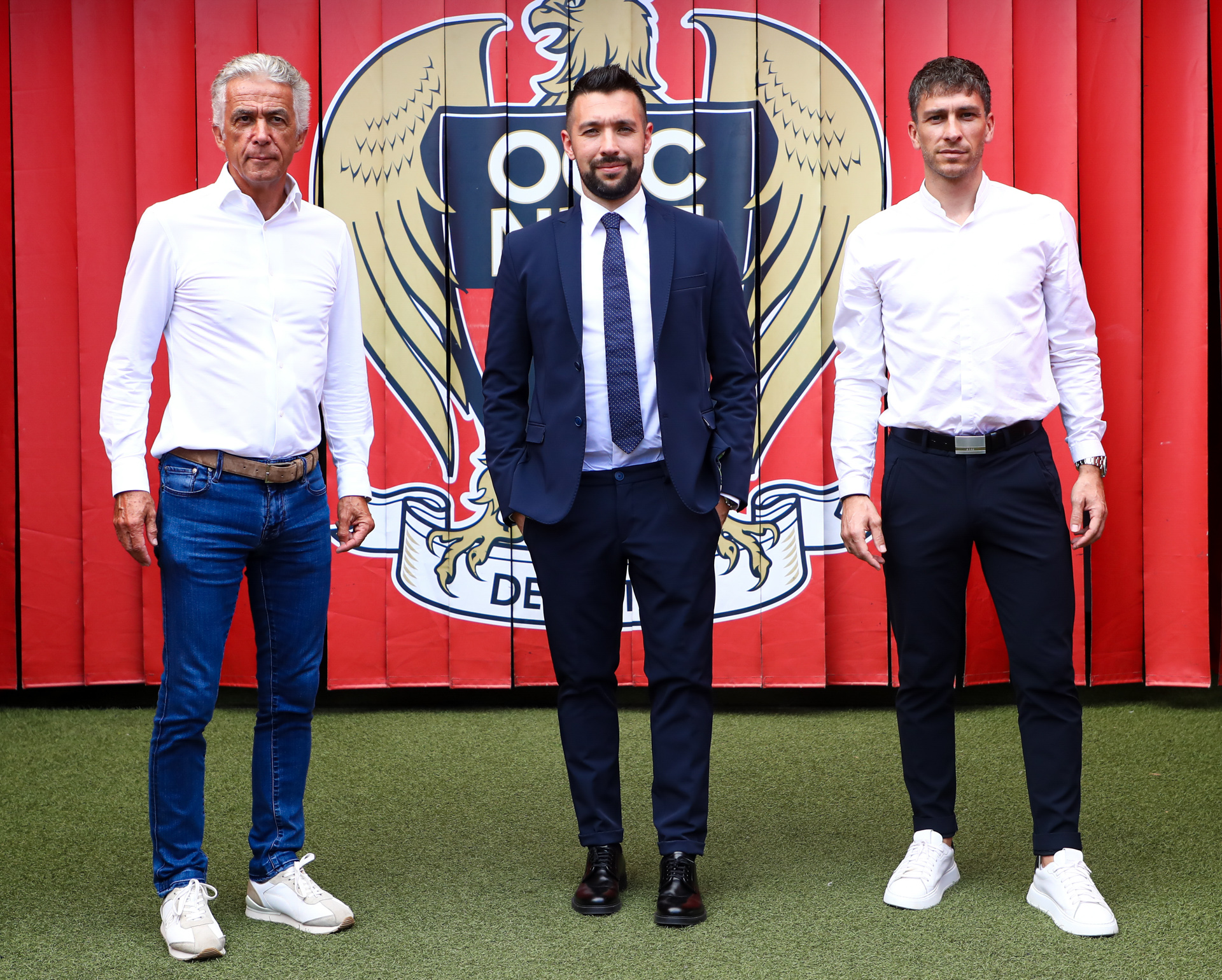 "Other profiles had been studied before Farioli's, perhaps with less uncertainty. But at the end of June, we opted for him from the range of feasible profiles. It was a decision that everyone agreed with, and one that involved taking measured, accepted risks. He's a coach with enormous potential, a brilliant lad with strong ideas and convictions about the game and training. He certainly doesn't have the experience of an Alex Ferguson. It's up to him to learn quickly, and it's up to us to help and coach him. It's as refreshing and exciting a gamble as choosing a coach who is well known and recognised in L1."
Didier Digard: '100% behind the club project'
Among the many subjects raised in the interview was Didier Digard's new role as head of OGC Nice's elite squad. "We appointed him because we believed in him. We could have made a different choice, internally or externally. We announced it, and it was a one-month operation. We all regret the elimination from European, but Didier, his staff and the club have done a positive job. The club felt it was better to move on to something else, also to protect him. He is taking his BEPF exam and will be absent regularly. He's continuing to develop within the OGC Nice cocoon, and he remains 100% behind the club's project. Having Didier is positive for the elite group, in a project that suits him well. It's a great opportunity for the club. Didier and Francesco will learn from each other. It's up to them to position themselves well within the organisation."
Florent Ghisolfi continued: "Post-training will also involve loans. Fred Gioria, whom we have installed in the role of Talent Manager, will monitor the players on loan, give them feedback and also act as a link with the professional staff."
Project and ambitions: 'We have the means to be competitive'
"Our strength over the last few months has been our unity. Even in difficult times - because there have been complicated moments - I've felt the full support of the directors. With Fabrice Bocquet, Jean-Claude Blanc, Jean-Pierre Rivère and Dave Brailsford, we're moving forward hand in hand. That has to remain our strength. The alignment of the management is essential if we are to move quickly on issues."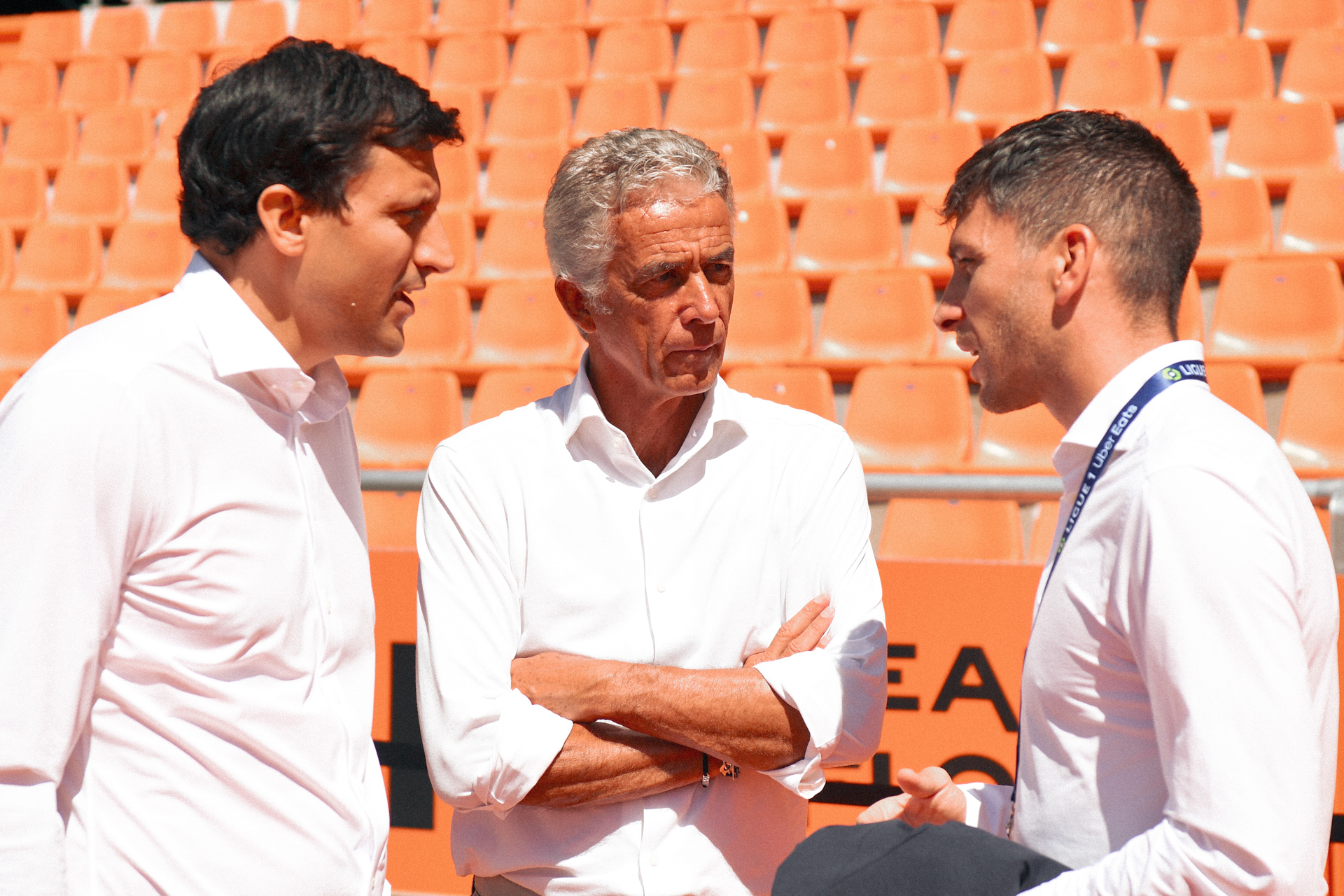 "We're building a jigsaw puzzle where every piece we keep or add has to fit in with the club's identity. Every decision has to be well thought out and coherent. At the end of the day, the team's image has to resemble that of OGC Nice, a winning club with strong values. We have to be intelligent and judicious in all our decisions."
"It's true that we've reduced the size of our squad, but we have nothing to fear," asserted the sporting director. "We have the means to be competitive. There are seven European places up for grabs, and there may be some surprises in store, but we have the sporting resources to finish in the top six. That will be our ambition every season. We have to be conquerors so you get to see a Gym side that sticks to its DNA. We know who we are, we respect everyone, but we won't be afraid of anyone."
-> Read the full interview with Florent Ghisolfi in the Monday 11 September edition of Nice-Matin..
---