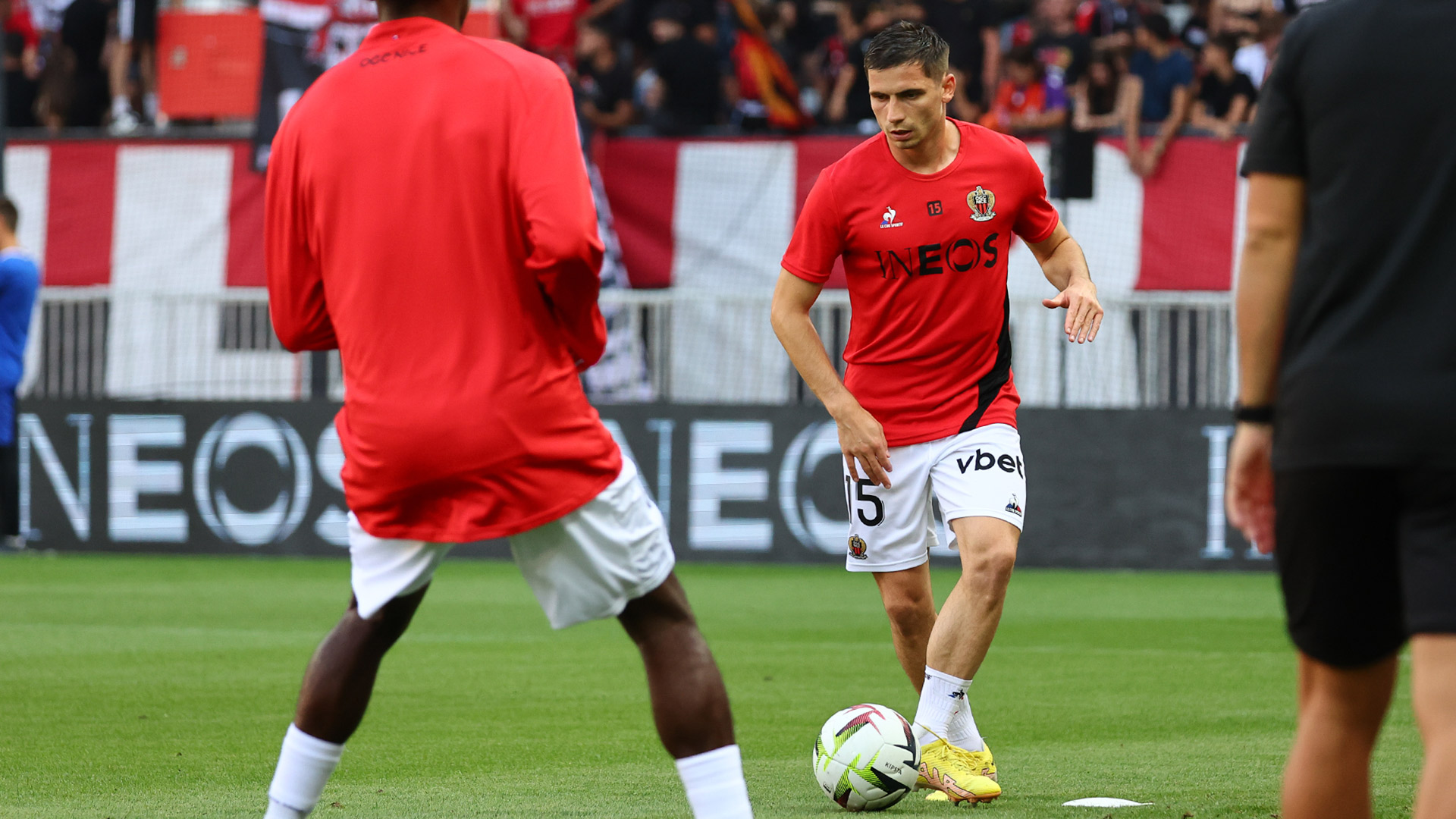 Interview
Perraud : "Proud to continue to writing my story"
Eager to "see the fans and the stadium again," Romain Perraud returned to the Allianz Riviera just days after his official return to OGC Nice. With a first win in the bag (2-0 against Strasbourg), the left-back took advantage of the international break to meet with the press at the training ground. Here are selected excerpts from the interviews with Nice-Matin and L'Equipe.
"NOT REVENGE"
"It's not revenge, it's an accomplishment, a source of pride to be able to continue writing my story with my homegrown club. When I received approaches from Flo' (Ghisolfi, Sporting Director) and the club, it was gratifying. It was a good thing for both parties. Football is full of twists and turns, and I had the opportunity to return to a very stable club that is competing at the top of the table and has a true philosophy on the pitch."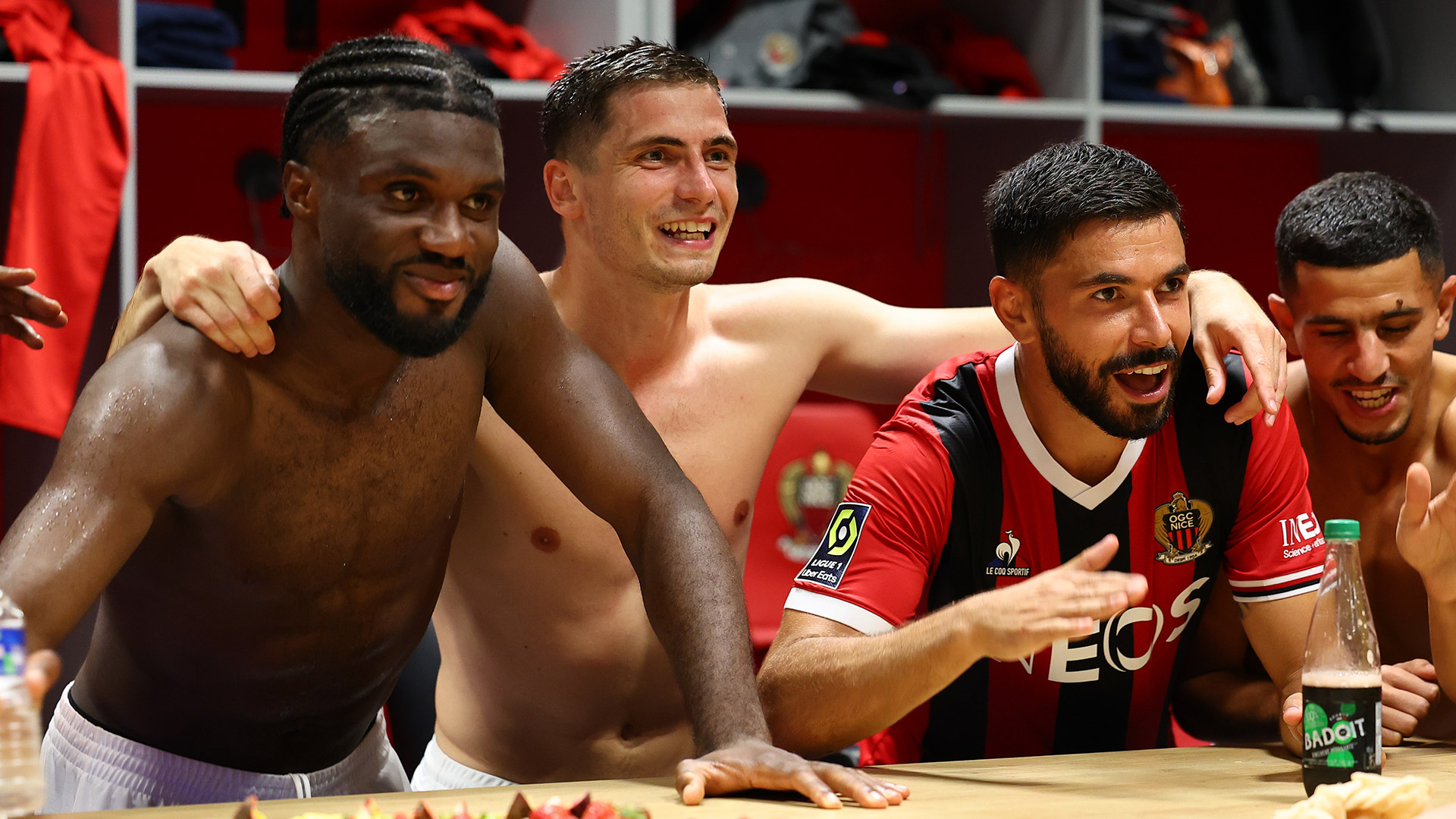 "FRANCESCO FARIOLI HAS A CLEAR PHILOSOPHY"
"I spoke with the coach a week after his appointment. He explained his philosophy, how he thinks, and how he plans to develop his team. Then, he showed me videos related to my style of play and his, and I was very impressed. He has a well-defined philosophy; it's very, very interesting to talk to him. He has a clear vision, it's very precise. The training sessions are very interesting. The coach is building something, and we are fully behind it. It will bear fruit, and it already is. He comes from the De Zerbi school, and there are many similarities. He empowers his players and reassures them. He's ready to take responsibility for mistakes in the build-up; you have to dare to play your game. It's a polished game, very interesting when you're a player."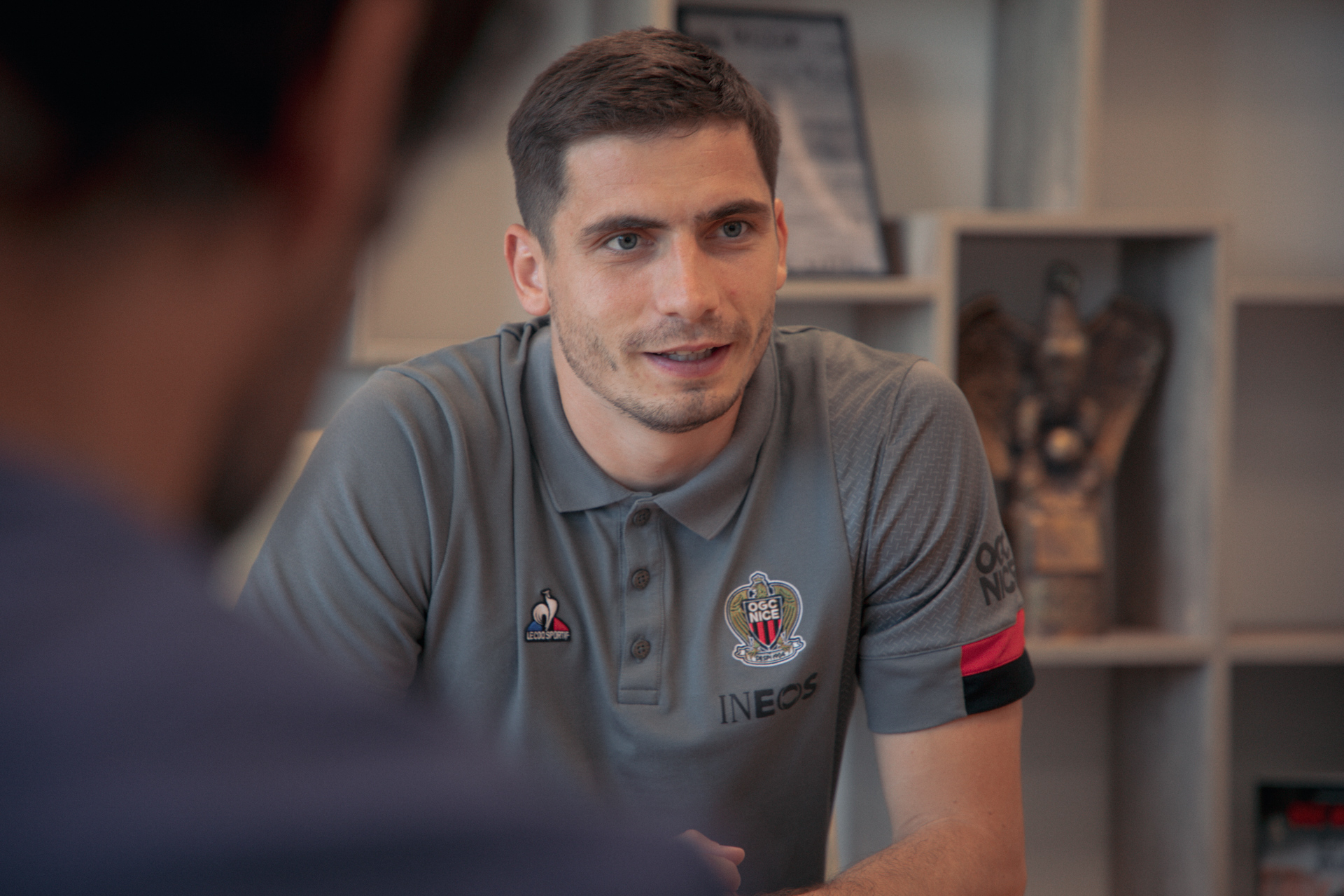 "IT MATCHES MY VALUES"
"The arrival of Ineos and the way they work make things very professional. The way the staff is set-up allows me to say that they work very, very well, and I like that. There is also a lot of humility, and that matches my values; I believe the club is on the right track."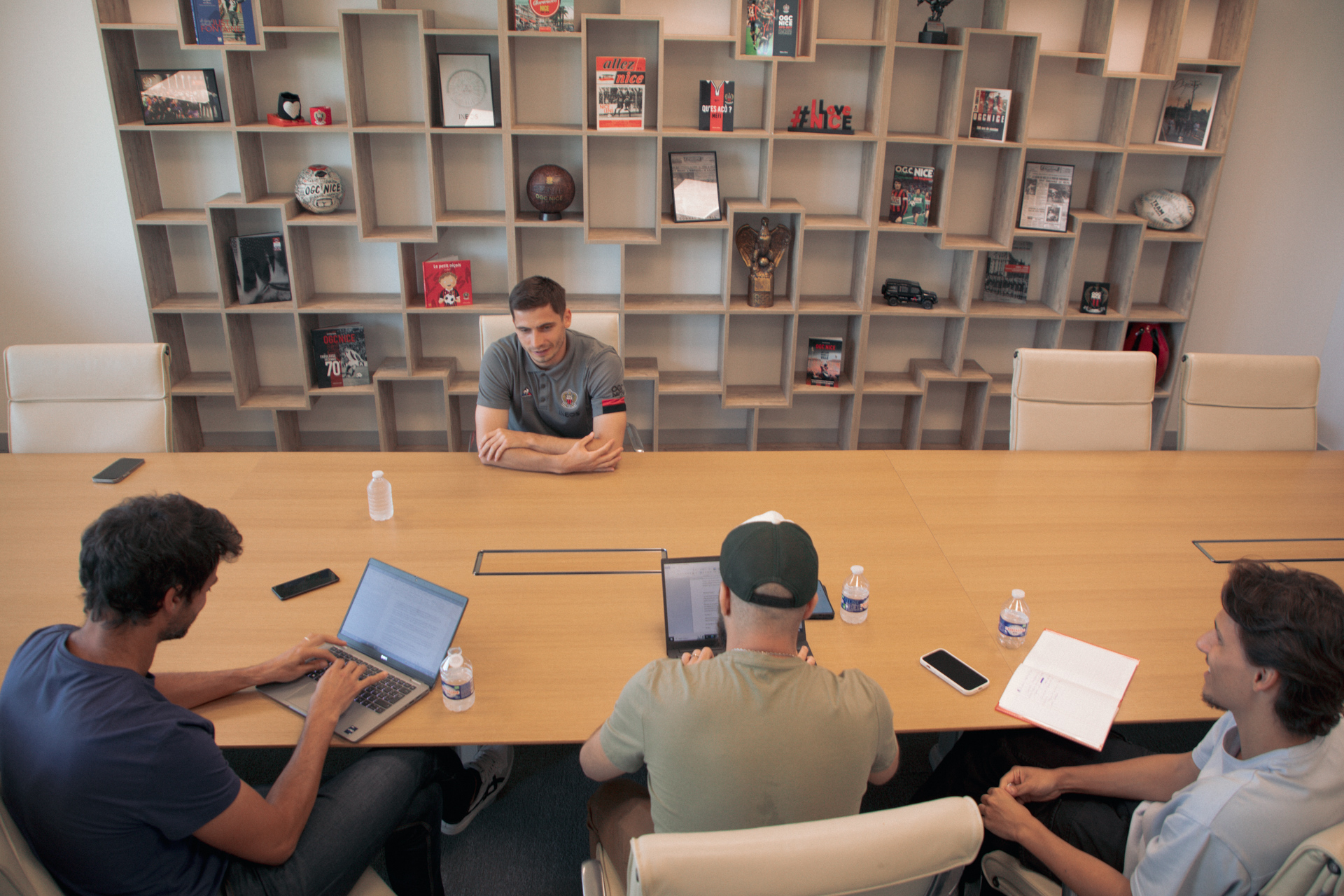 "I'VE GROWN AS A PLAYER"
"I've grown as a player; I had a full season in Ligue 2 and two full seasons in Ligue 1. I got to experience the Premier League, which is possibly the best league in the world. I've matured a lot, so I'm coming back with a bigger skill set. Melvin (Bard)? He's having a very, very good start to the season. I come here with humility, I'm joining a squad effort, and I'll try to earn my place and contribute to the team's success."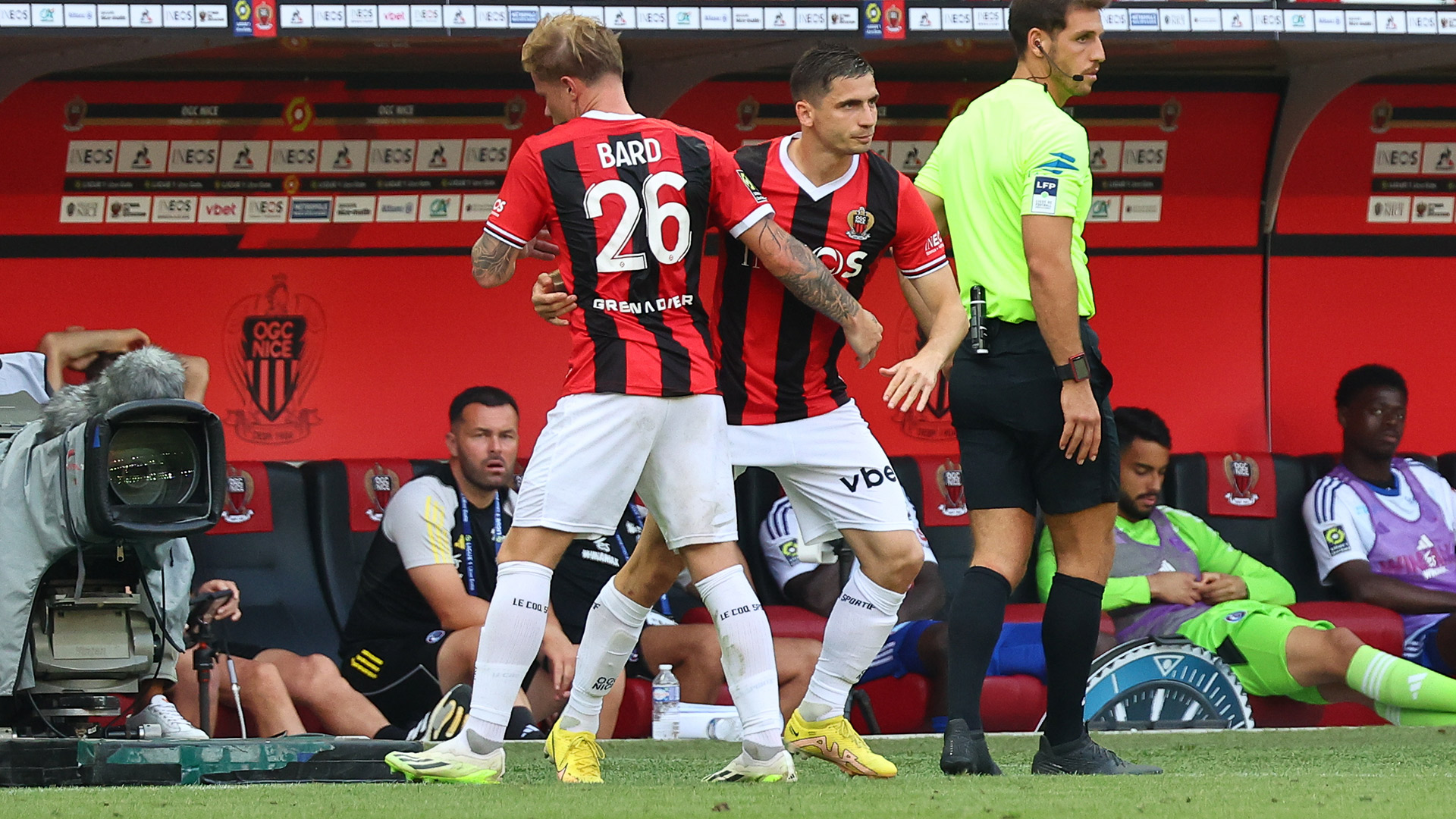 ---