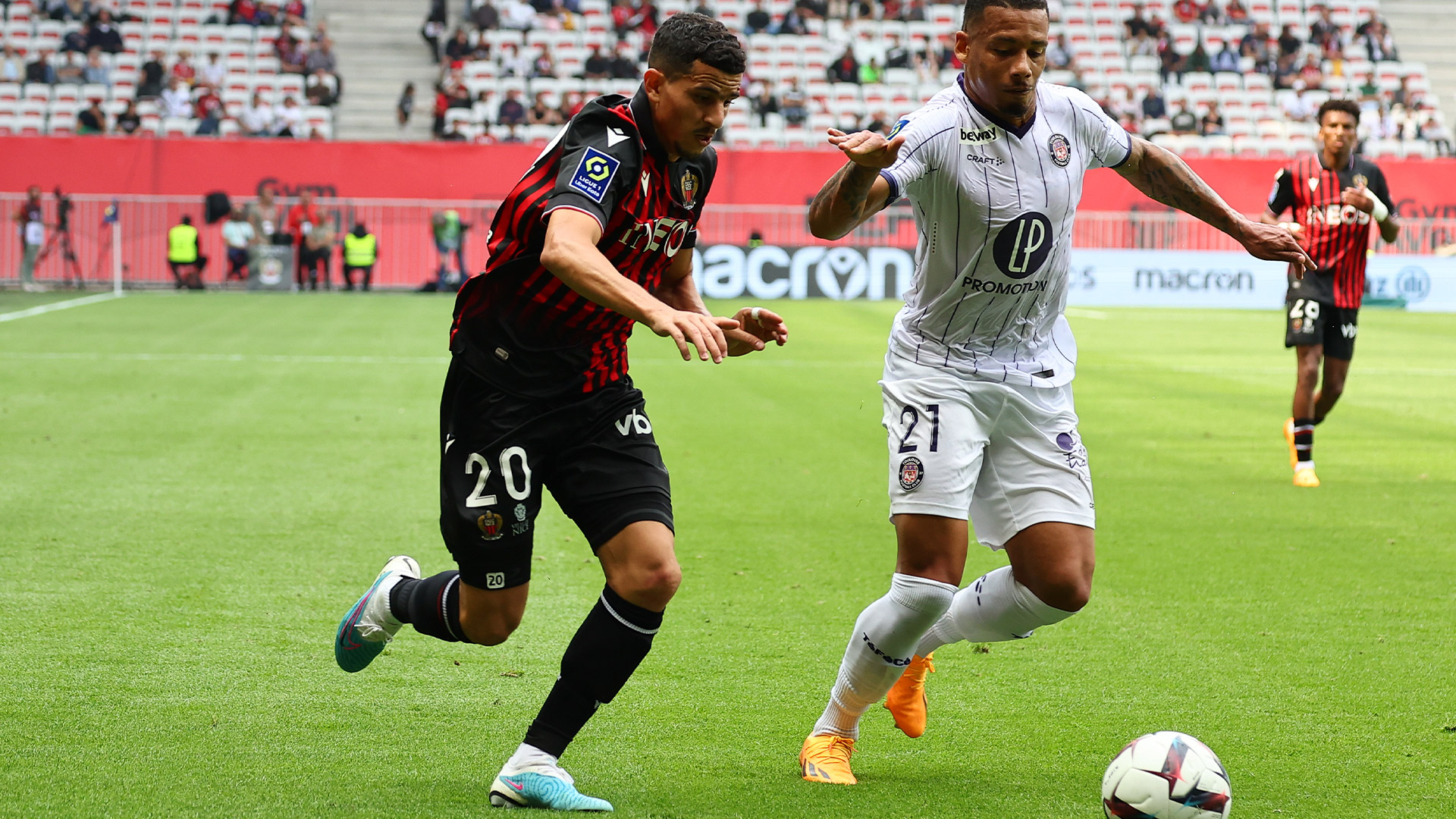 Focus
An alternative look at Nice v. Toulouse
Here's an alternative look at Nice v. Toulouse, which focuses on three individuals.
Youcef Atal
On Sunday, Youcef Atal was named in the starting 11 for the first time since 11th November 2022, when Le Gym earned a 1-1 draw away to Lyon on Matchday 15.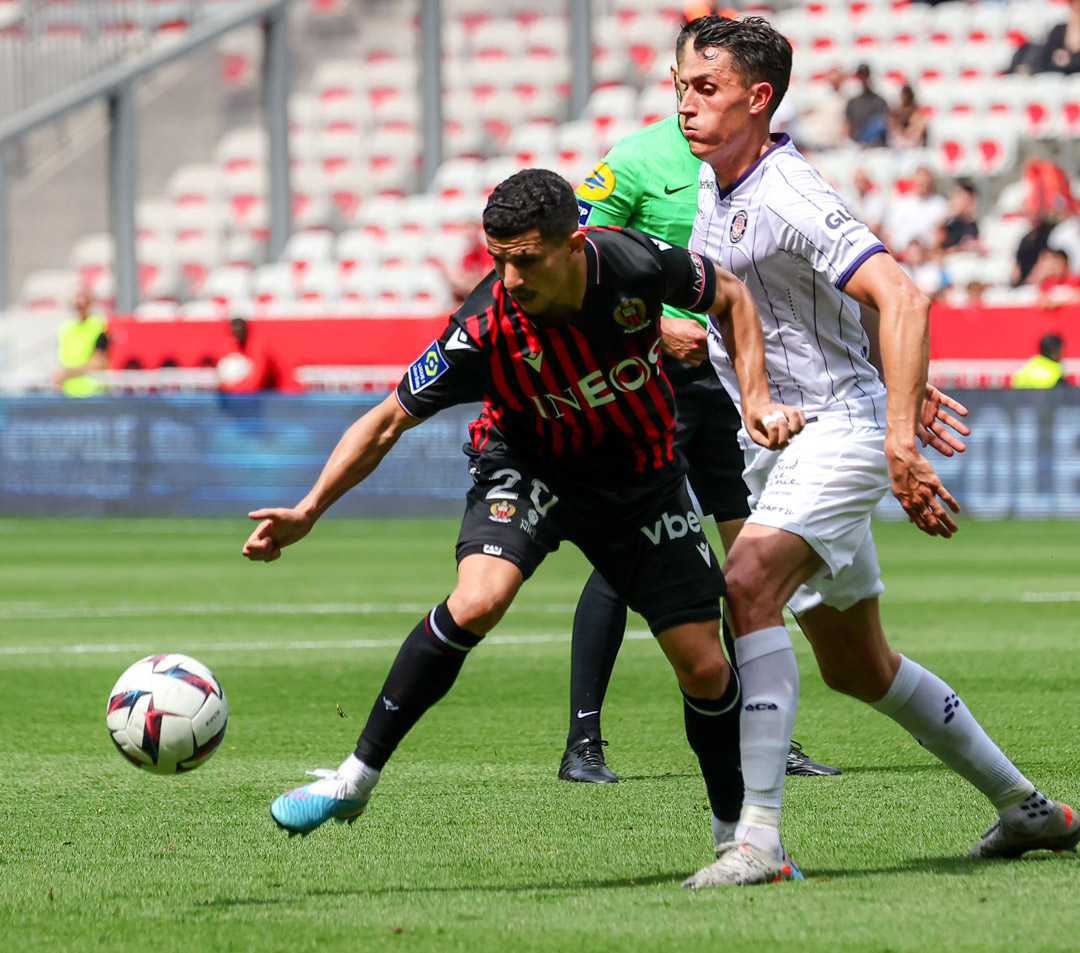 Now back to full fitness, the right-back was on top form, expertly covering his flank and – of course – bombing forward himself. What's more, Atal achieved an 83% pass-completion rate against Les Violets.
"First of all, I'm happy for him because I've seen him suffer, and that's tough because who he is as a human being is more important to me than who he is as a footballer," explained Didier Digard after the game. "I'm really happy for him and for people who love football because we've seen that he's an extraordinary, game-changing player. That's great for the team because we witnessed Melvin Bard come on to excellent effect afterwards. Competition is the best thing there is for player development."
Alexis Beka Beka
Another player who made his return to the starting XI against Les Violets was Alexis Beka Beka. The versatile midfielder, who has just recovered from a thigh injury, hadn't started a game since the visit of Lorient on 19th March. In the role of a box-to-box midfielder, the 22-year-old was certainly active, not to mention getting off Le Gym's two most dangerous shots of the first half.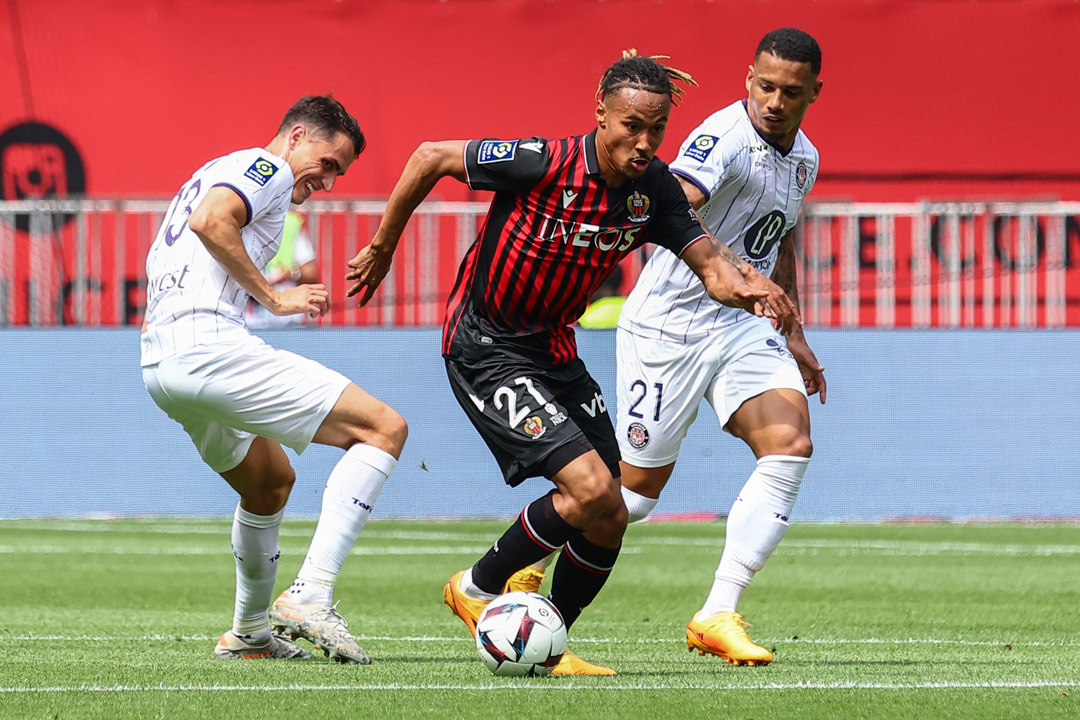 Beka Beka has made 20 appearances for Le Gym in all competitions this season.
Kasper Schmeichel
Having finished in the top three for the Aiglon of the Match award thanks to his three first-half saves and a strong overall performance, Kasper Schmeichel earned his 14th clean sheet with Le Gym on Sunday and his 11th in Ligue 1.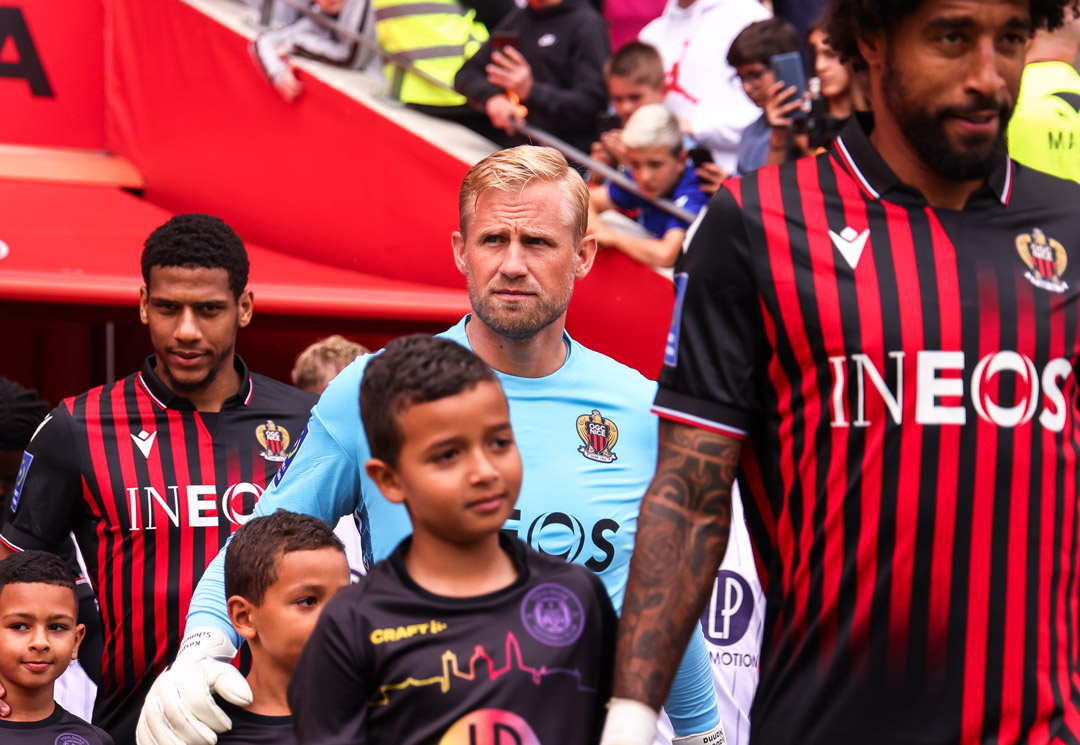 Incidentally, with 34 goals conceded in the league, Le Gym possess the second-best defence in the top flight ahead of the season's final two rounds of fixtures.
---