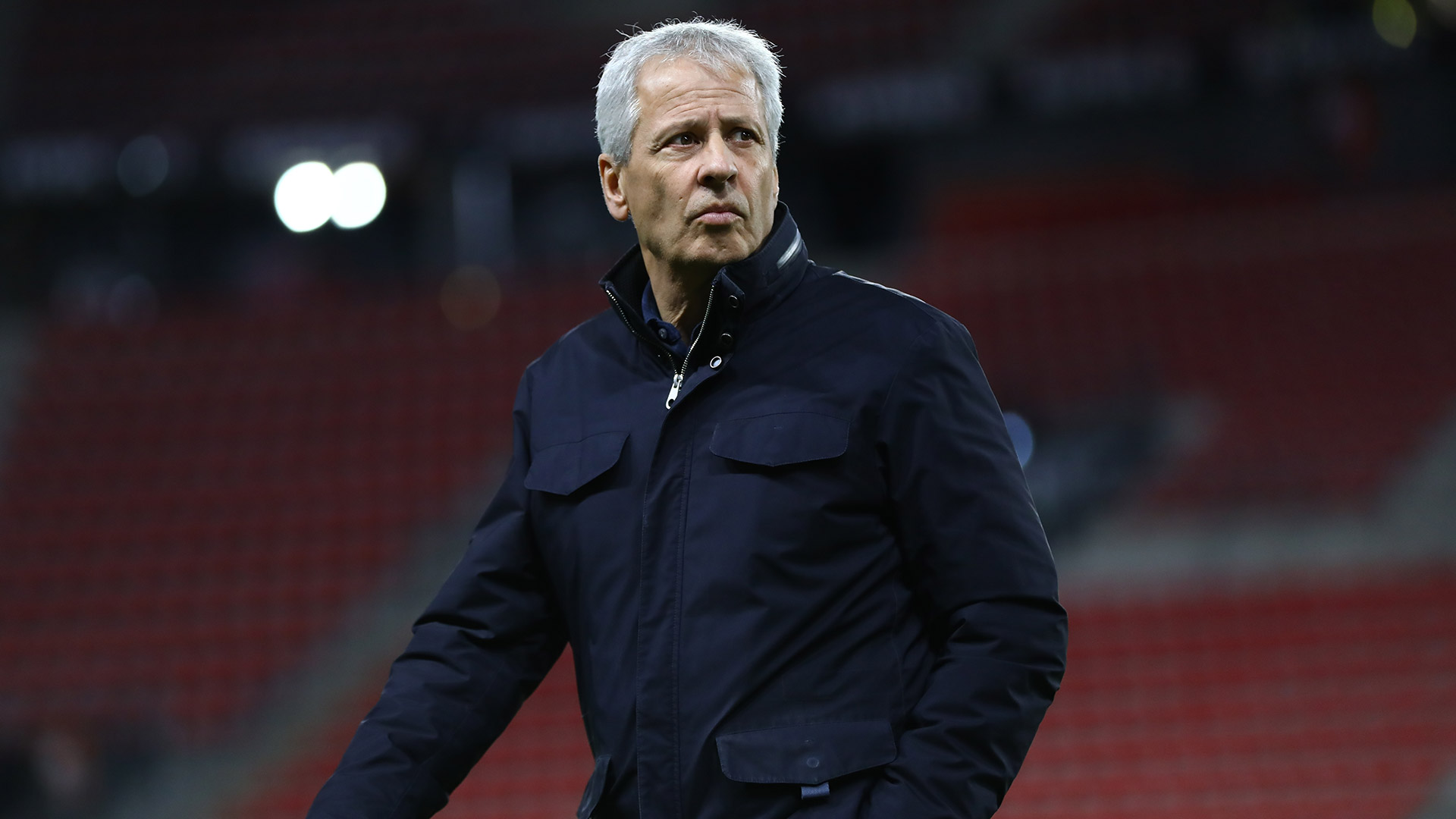 Reaction
Lucien Favre: "We didn't control the game"
Lucien Favre reacted following Le Gym's defeat at Rennes on Monday evening (2-1), as part of Matchday 17 of Ligue 1.
How would you analyse this match?
We weren't good in our ball recovery. In fact, I think they had 62 or 64%, that's too much. And when you're not good at winning the ball back, you pay the price, because they played well too.
You played very deep. Was that deliberate?
I don't like playing like that, I like to play as high as possible. As I said before, it's important. Physically, because you have to make runs, in a smart manner too. We didn't manage to do so, so of course, you drop off a little etc. We tried several systems during the match too. Then it was very, very difficult. They were quicker, they were quick in transition. They created quite a few chances, I think.
You had difficulties keeping the ball…
We lost too many balls too easily. We won a few back, but then we lost the ball straight away. We didn't control the game.
Did Martin Terrier's injury have an impact on the end of the first half?
I hope it's not serious for him. It seems to be a frustrating injury. They then changed things, they had a player who came on, it didn't make a difference.
You hadn't lost for a while. Had you found stability in your team?
They showed it, they were very stable for a while if you look at the statistics. There are draws from time to time, there are wins. Today, we lost at Rennes and there is no shame in losing at Rennes, far from it. Especially since they were better than us today.
---