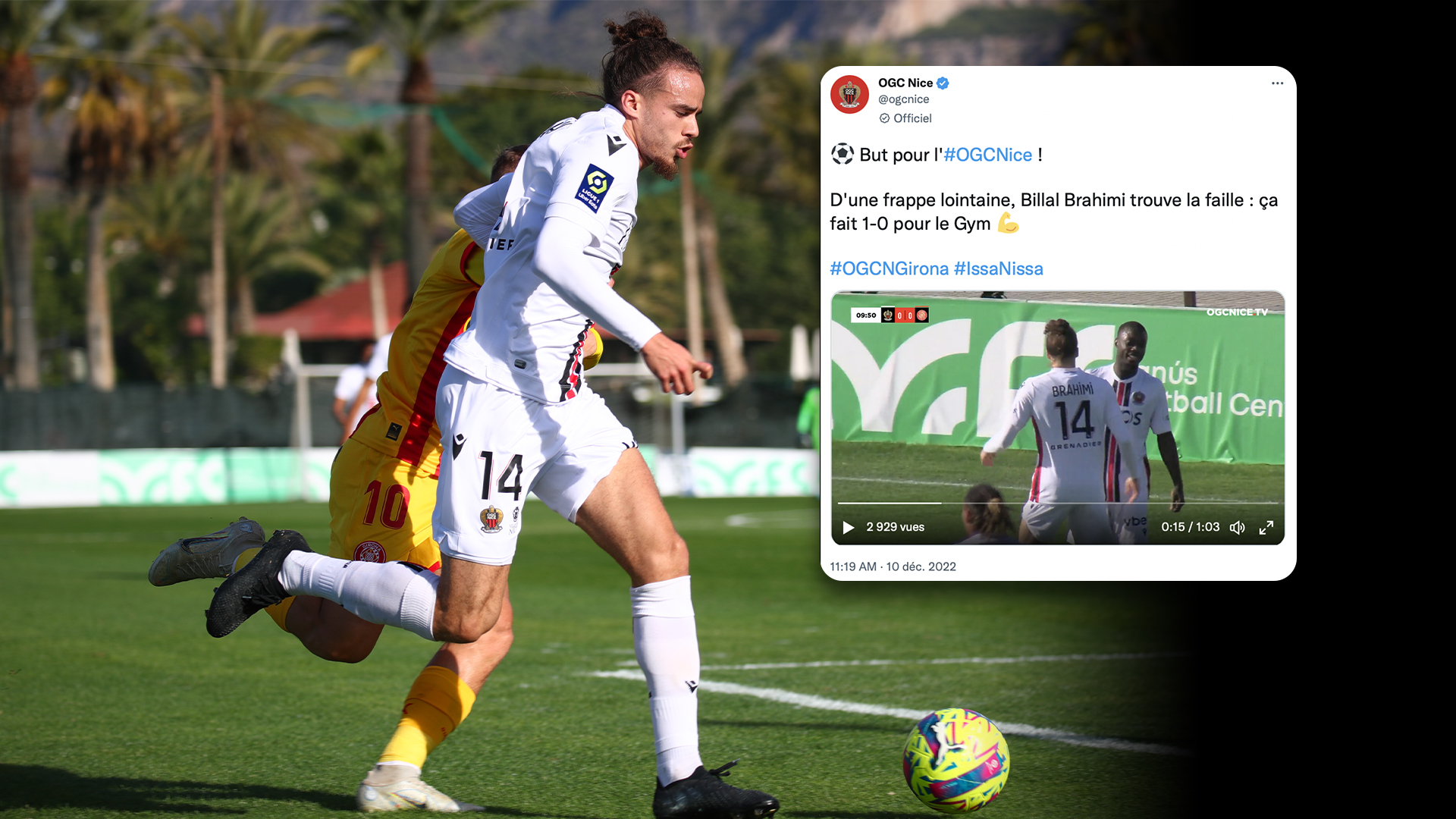 Friendly
In video: Brahimi's goal, Thuram's dribble, Traoré hits the post...
OGC Nice faced the Spanish club Girona on Saturday in a friendly match played in 4 periods of 30 minutes (1-2 defeat).
The first goal of the game was scored by Billal Brahimi in the 10th minute, with a long-range shot. This goal allowed the Gym to lead until the 100th minute, when Joel Roca equalised. The Catalans then scored a second goal (Javi Hernandez, 105').
While waiting for the complete summary of the match, watch some highlights of the game on video.
BRAHIMI'S GOAL
KHEPHREN THURAM SHINES IN MIDFIELD
BOULHENDI'S SAVE
TRAORE HITS THE POST
---