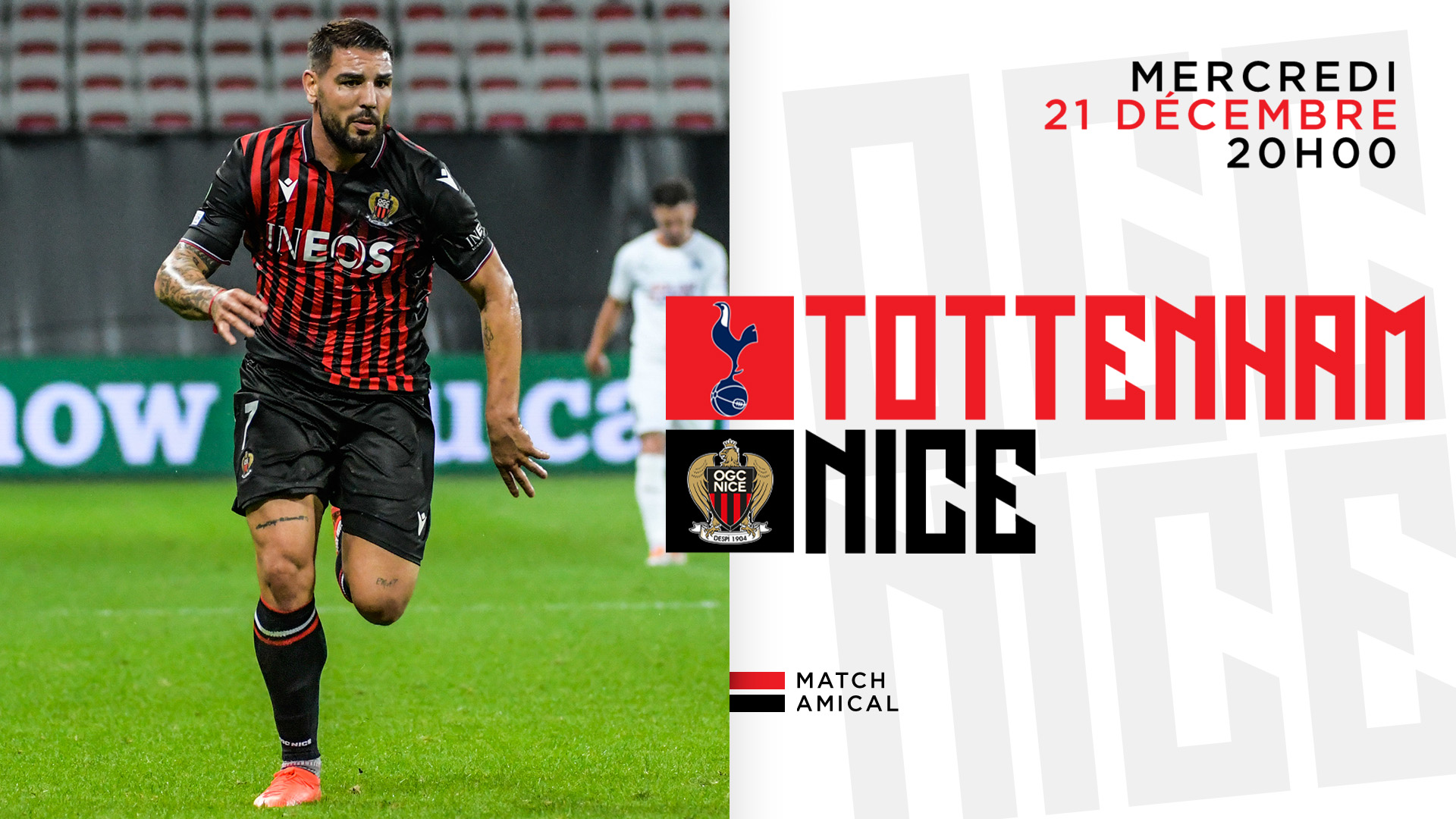 Friendly game
Nice to face Tottenham away before Ligue 1 restart
For their fourth and final friendly ahead of the Ligue 1 season getting back underway, OGC Nice will test themselves against Tottenham Hotspur Football Club.
Les Aiglons will visit the 2019 Champions League finalists – who have also made it through to the last 16 of this year's edition – on Wednesday 21st December at 19:00 GMT, with the game against Antonio Conte's men – who are currently fourth in the Premier League table, three points behind second-placed Manchester City – to take place at the Tottenham Hotspur Stadium.
The broadcast rights for this match belong to Tottenham as the organisers, with the English side set to show the game live exclusively on SPURSPLAY, their official streaming platform, for which an annual subscription is required.
Here's Les Aiglons' schedule until the end of 2022:
* 5th to 10th December: training camp in Marbella, Spain
* Thursday 8th December at 16:00 CET: Nice v. Standard Liège in Marbella
* Saturday 10th December at 11:00 CET: Nice v. Girona FC in Marbella
* Friday 16th December at 20:00 CET: Nice v. Atalanta BC at the Allianz Riviera
* Wednesday 21st December at 19:00 GMT: Tottenham v. Nice in London
* Thursday 29th December at 21:00 CET: Nice v. Lens (Ligue 1, Matchday 16) at the Allianz Riviera
Useful links:
---