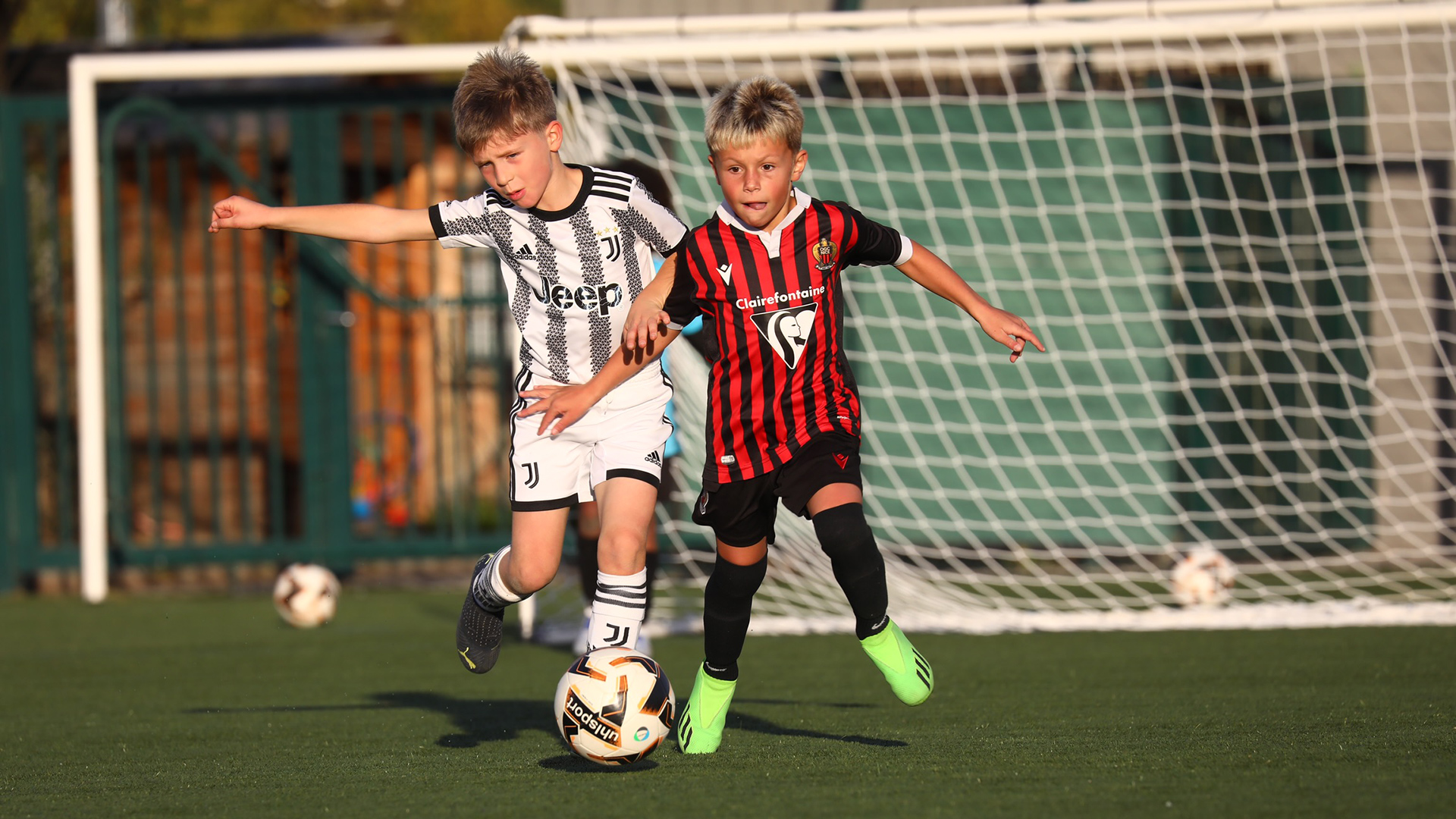 Academy
Les Aiglons' youngsters recreate the Champions League against Juventus
It was no ordinary Saturday at OGC Nice's training ground and Plaine du Var sports complex last weekend, as Le Gym's academy hosted Juventus FC for two U8 and U9 games.
More than a year after the visit of Nice's pre-academy side to Turin, Juventus's young players came to the Côte d'Azur on Saturday for an U8 and U9 double header – two prestigious matches that Le Gym's officials were able to set up thanks to the strong relationship between the two clubs – with the idea having received unanimous approval.
Shortly after arriving at the training ground, Juve's youngsters had the pleasure of meeting one of La Vecchia Signora's former players, Mario Lemina. The midfielder, who made 42 appearances for the Italian side before going on to play 54 times and counting for Le Gym, made himself available for photos and conversations with a smile.
The day continued with a shared meal in the academy canteen, as the two generations crossed paths and the kids from Turin were given fist bumps by our U17s, U19s and reserve players, which were equally appreciated on both sides. After lunch, the young Italians got to visit Le Gym's facilities in an hour-long tour before heading to the dressing room to prepare for the two games.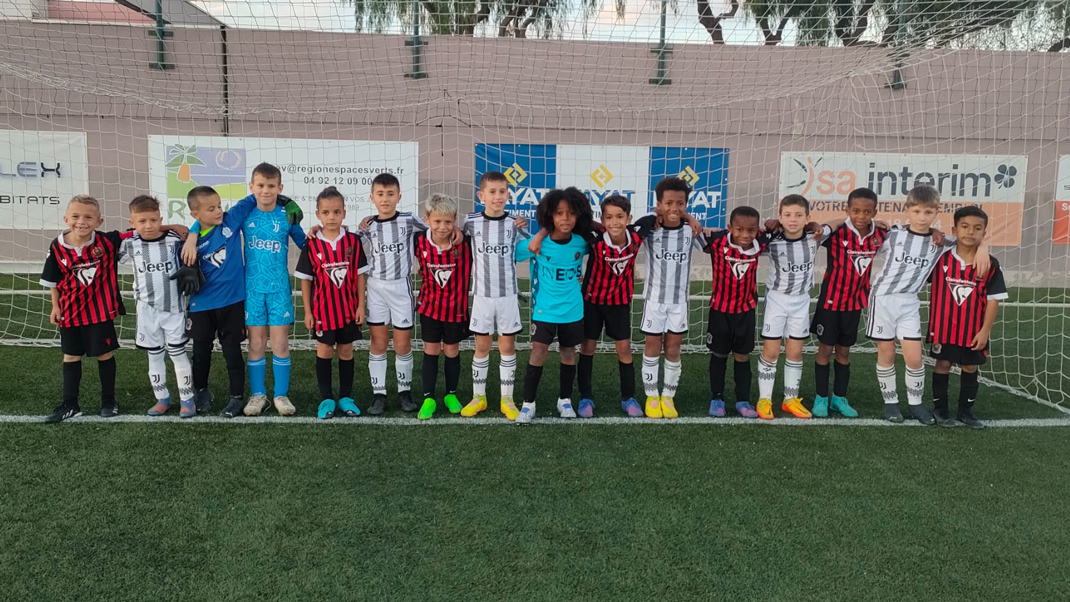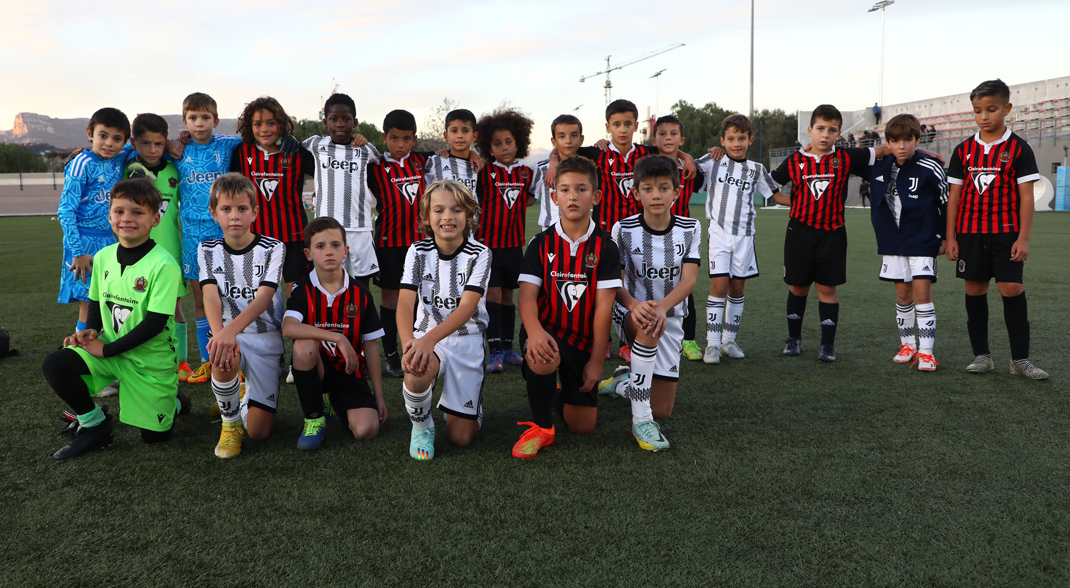 In front of a decent crowd, Les Aiglons and I Bianconeri gave everything, with the Nice coaches' message having been heard loud and clear by the children, who never gave up. Before the game, U8s' boss Dylan Diringer emphasised the ideas of enjoyment and fighting spirit, and his players certainly did their utmost against Juventus's excellent class of 2015. At the other end of the pitch, there was a fierce battle raging between Eddy Oueslati's U9s and their Juve counterparts. The fight that was expected from the young Nice players was well and truly on show, as they managed to score a late equaliser after leading for the majority of the match.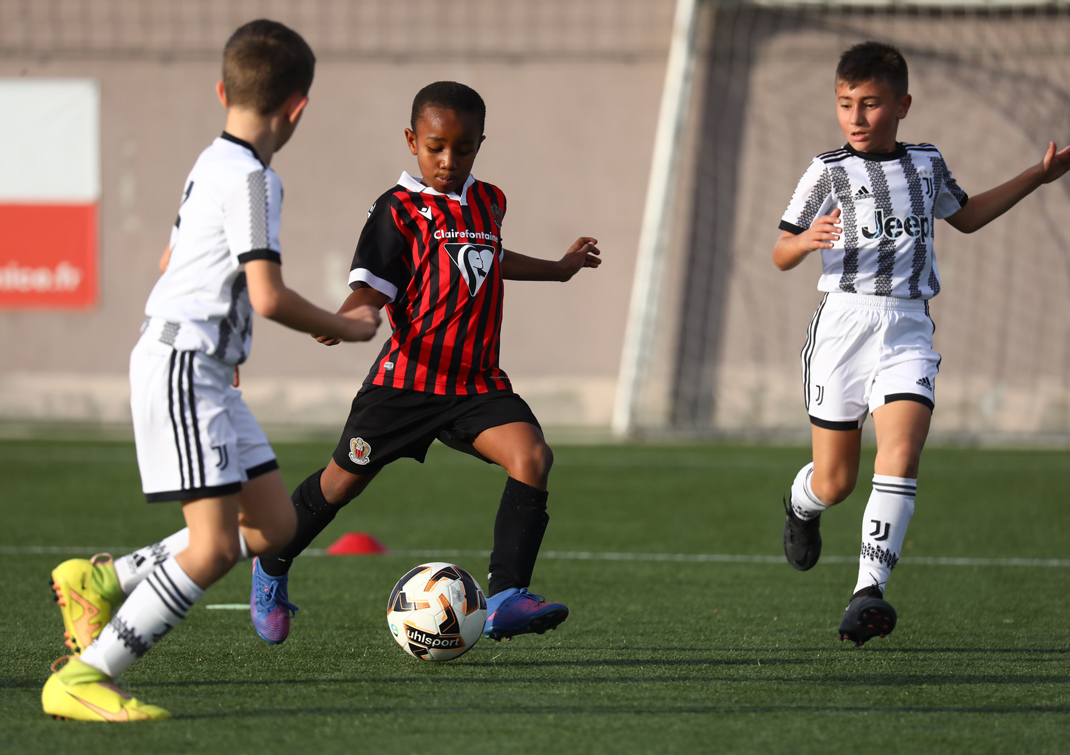 The smiles on the faces of those in charge of both sides said a lot about the event's success. With further visits to Italy planned in the coming weeks, the route between Nice and Turin will certainly become a well-travelled one.
Frédéric Bénincasa, sporting coordinator OGC Nice Association : "The visit of Juventus is a good thing for our young players. We want to test ourselves against these big teams' youth sides to gauge our level and to see where we're at and where we need to keep improving. Overall, it was interesting. We've got some talented players that we collectively need to make better. There needs to be that idea of enjoyment, and we need to convey that together with a competitive mindset in order to teach them how to win. I also think that you can take pleasure from winning. In order to keep improving and to take away the nerves that some kids can still experience, we need to keep facing teams like this. The more that we play games like this against top-quality, big-name teams, the more that the children will get used to them and improve. The idea is to keep inviting these big clubs over and to go over to them to show the kids what things are like in neighbouring countries."
Luca Giglio, Juventus U8s' coach : "We'd like to thank OGC Nice for having us. It was an absolute pleasure to come here. For these kids, this is important, as it gives them the chance to enjoy different experiences by facing professional teams from outside of Italy. Coming to France is a unique experience for them, as they're only seven or eight years old. It was an incredible day for them, and they had fun. As for the tour of the academy, it's good for the kids. It inspired them, as they got to see where the first team trains. It was an honour to get to see those facilities. Nice's visit last year and our visit this year are the start of a collaboration between the two clubs. It gives us the chance to play high-level games, and it will be a pleasure to face each other again with future generations. Nice's academy teams are very good. The kids played well, the games were intense, and we hope to get to do it again in the future."
---