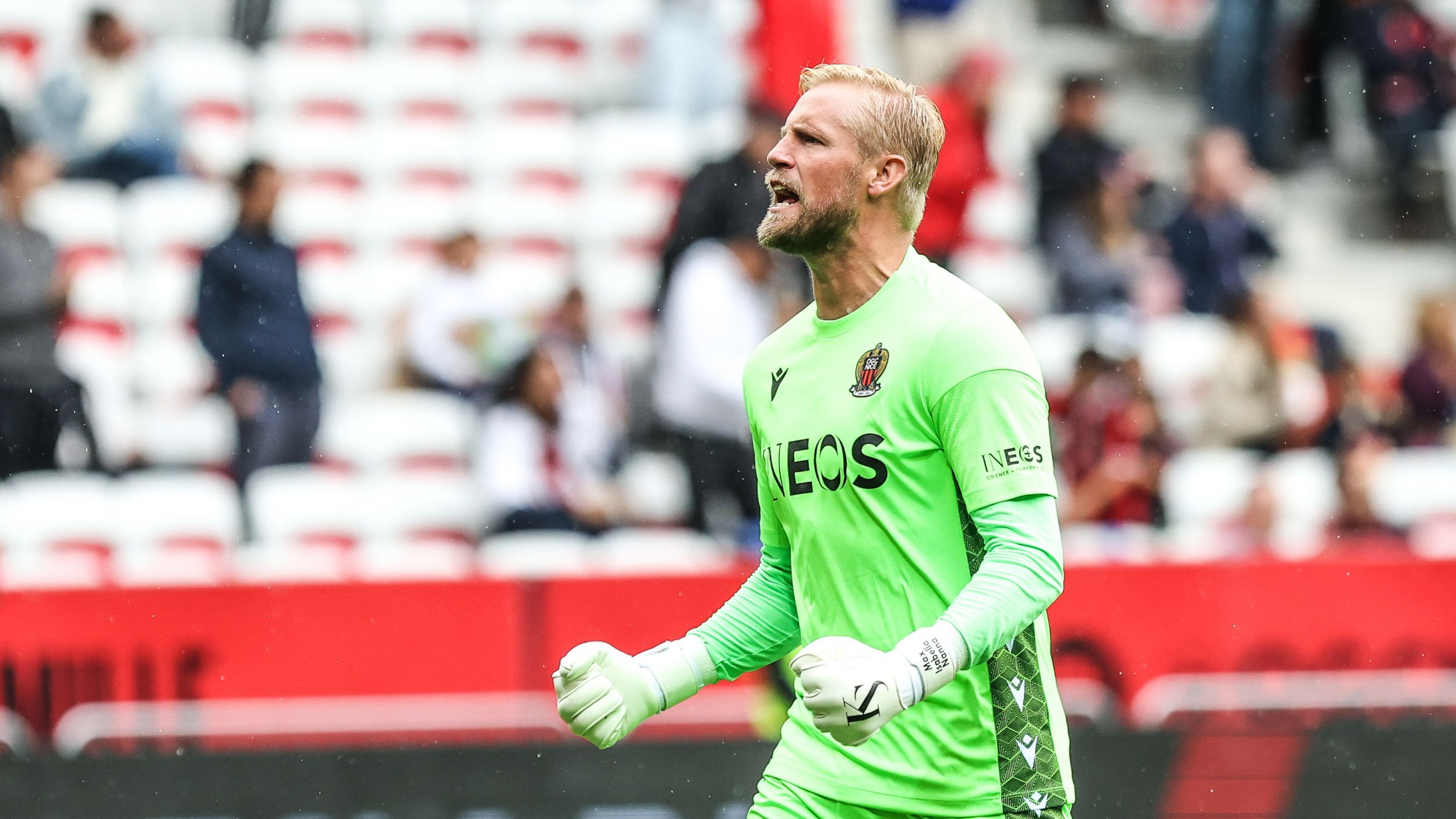 Reaction
J-P. Rivère: 'Kasper complies with the team rules'
Jean-Pierre Rivere said he was "shocked" by the article about Kasper Schmeichel in L'Equipe on Sunday, but said the Danish international "complies with the team rules" and is convinced "that he will bring everything he can to the team".
Rivere, who was interviewed on Amazon Prime Video before kick-off, was asked to react to the article published in L'Equipe on Sunday concerning the "relationship" between Kasper Schmeichel and OGC Nice. "I saw this article when I arrived at the stadium. I hadn't seen it. Honestly we are far from reality," replied Jean-Pierre Rivère. " He is not someone who has much to prove. Sometimes it takes time to adapt, he was at Leicester for 10 years. It's another world, another different environment. We have team rules, Kasper plays by those rules. He's not a player who is going to change things at all. I don't know why people are talking about him leaving at the end of the season. He's a very good keeper, we have two very good keepers. It's Lucien Favre who chooses who plays. We don't interfere in the choices.
Before adding: "I was shocked when I saw this article earlier. I don't understand how someone can say all these things about a player. We are here to support him, he is part of the squad and I am convinced that he will bring everything he can to the team."
---