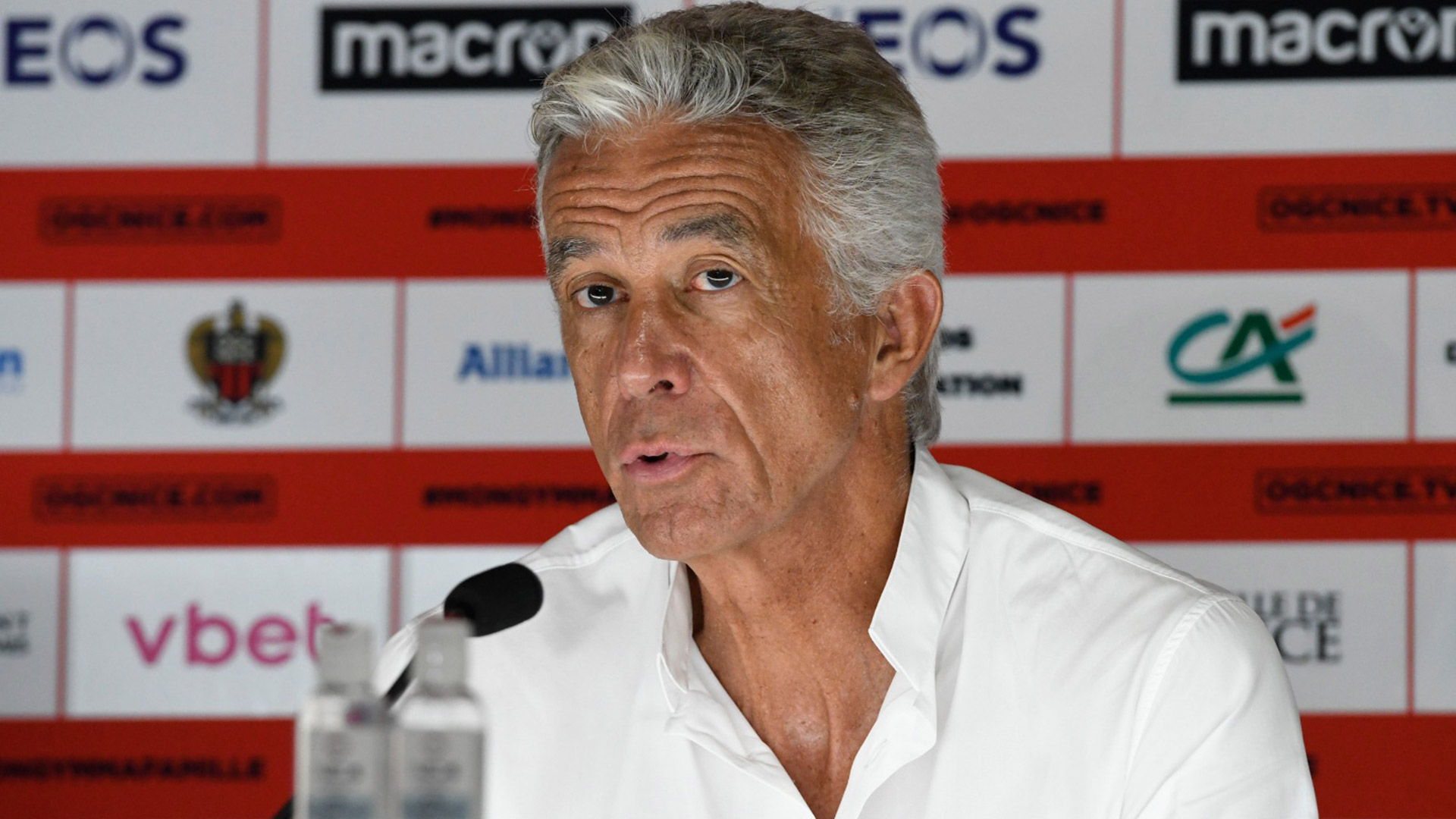 Press conference
President Rivère's transfer window update
During the press conference to present Le Gym's five new recruits, President Jean-Pierre Rivère provided a detailed update on Le Gym's transfer window. Verbatim.
THE GENERAL APPROACH TO THE WINDOW
"It has been a shared approach. We spoke a lot with the coach about his needs. We know very well that when you have talented young players and quality experienced heads alongside them, they can only progress. It's a good balance for a project. We have ambitions, as the coach has already said, and I hope they will be achieved in time. When you take real good players with talent who are accompanied in the right way, in principle, things go much better. It's good to have this mix of experience and youth. And I think we have a very healthy group. Beyond the footballing quality, I'm quite impressed by their young age but more than anything, by their maturity, especially intellectually. I think it's quite remarkable. They are all very composed, thoughtful, they know where they want to go and I hope that the club will accompany them on this path."
OBJECTIVE: TO BRING PLEASURE
"In a project, there are always several aspects. This one is important. I think that when we go to the stadium, we do so to enjoy ourselves. We can win, we have to win, but we can lose and when we do, people have to leave saying to themselves: 'We saw a good match'. When we go to matches, we all have our own eyes, each slightly different, but overall what we see is the same. The new project that we want to bring to life is a project that, I hope, will ensure that our spectators enjoy themselves and that will bring more and more people to the stadium. Tomorrow, we (INEOS included) would like people to be able to say that it is OGC Nice playing just by seeing the team's style.
THE RUMOURS?
"Cavani? He wants to play in Spain, so we will close that one down. What is important is the balance of the team. The coach has needs, and we will try to meet them. The goal is not to have headline signings but players who perform and match what the coach is looking for. Francis Amuzu? He is on the list. Marcus Thuram? He is there too. They are lists that are trimming down but there are still a few players in competition. Alassane (Plea), who we know well, isn't on that list, we are able to talk about it like that. We have several options, we will see. At one stage, we will make our choices and the players will make their choices too. Now we know what we are missing. We are working everyday to try to find it. Lots of people were worried about our activity in the transfer window. It has now sped up. It's the time to put things in place, to really study the project, to really understand the philosophy that the coach wants to employ. Either we rushed into things to please the people, or we took our time. I think that we have chosen the right path. We tried to make the right choices and honestly, we are delighted with the recruits that we have for now. It's down to the coach to put things into place and get the best out of them."
WHAT DOES DAVE BRAILSFORD BRING?
"Dave is somebody who knows sport. He has been discovering the world of football over the past few weeks but he is incredibly impressive. He very quickly understands things and he is able to structure them, in line with a vision. It's something that is very interesting. We share the same visions for the project, how we want to develop OGC Nice. Dave is in charge of performance at INEOS, which groups together several entities (F1, cycling, sailing, rugby, marathon, football). Today we will take OGC Nice up a notch and integrate ourselves into the INEOS Sport project, which is ambitious. Very ambitious. Dave is a cornerstone of this project, we spoke again last night about the future. I think he has worked incredibly over the past few weeks, I think we have enjoyed sharing this project and transfer window together. Ian Moody has also helped us a lot, and other consultants have too. I hope that Dave will remain with us and continue with this project, that we will work on it together. It regroups numerous activities, of course, but he is somebody who is very pleasant to work with. We all have different ways of working, everybody has to adapt. But the important thing, is that we are all aligned with the same objective. It will take time, like any project, but we are moving quickly. We have ambition for this club, we want to make it an even better club, which can be enjoyed, within the club, by the players, the coaching staff, the employees, and above all, bring this pleasure to the outside world. It's an ambitious project, I hope we will get there, in any case, we will give ourselves the means to do so. And I have one wish: that Dave remains part of the project and that he is even more involved across the whole of the INEOS Sport project."
---