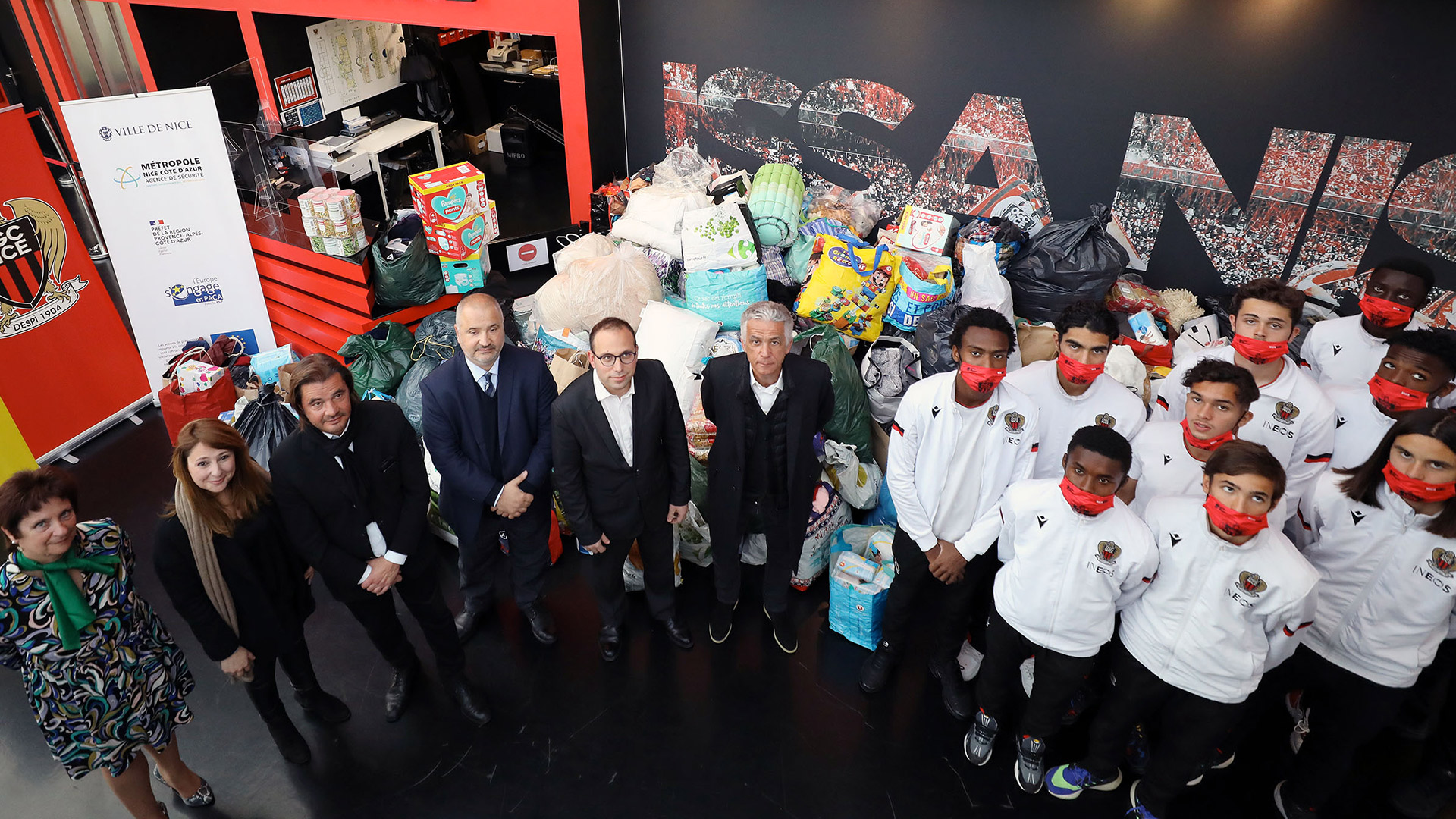 Solidarity
Collection for Ukraine: several tons of donations
On Thursday, OGC Nice handed over all of the donations that have been made for the people of Ukraine to the Métropole Nice Côte d'Azur, who will now arrange for them to be sent to the country.
Solidarity has no borders. Nor does pain. In support of the people of Ukraine, OGC Nice has been organising a huge drive for the donation of essential items since the start of the month. The collection has brought together all elements of the Rouge et Noir family, from players to supporters, as well as members of the coaching staff and the club's employees, with the initiative coming to a close at the training ground on Thursday.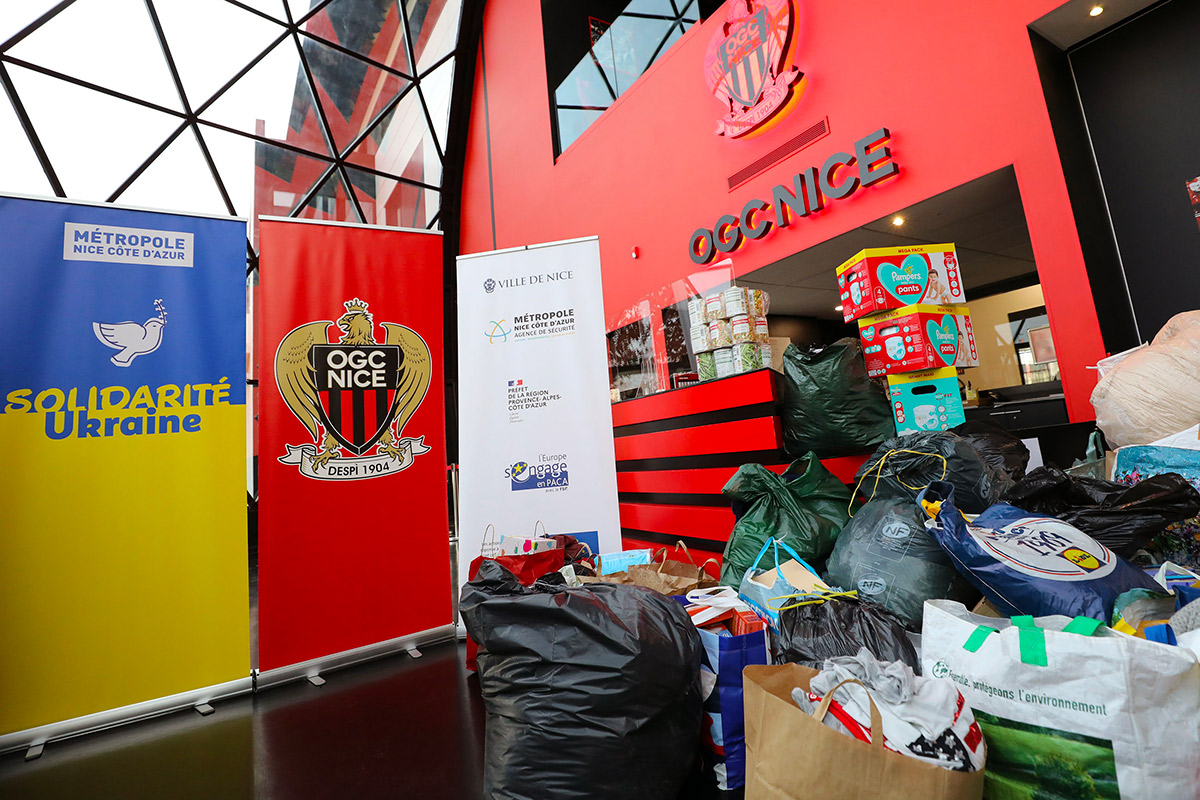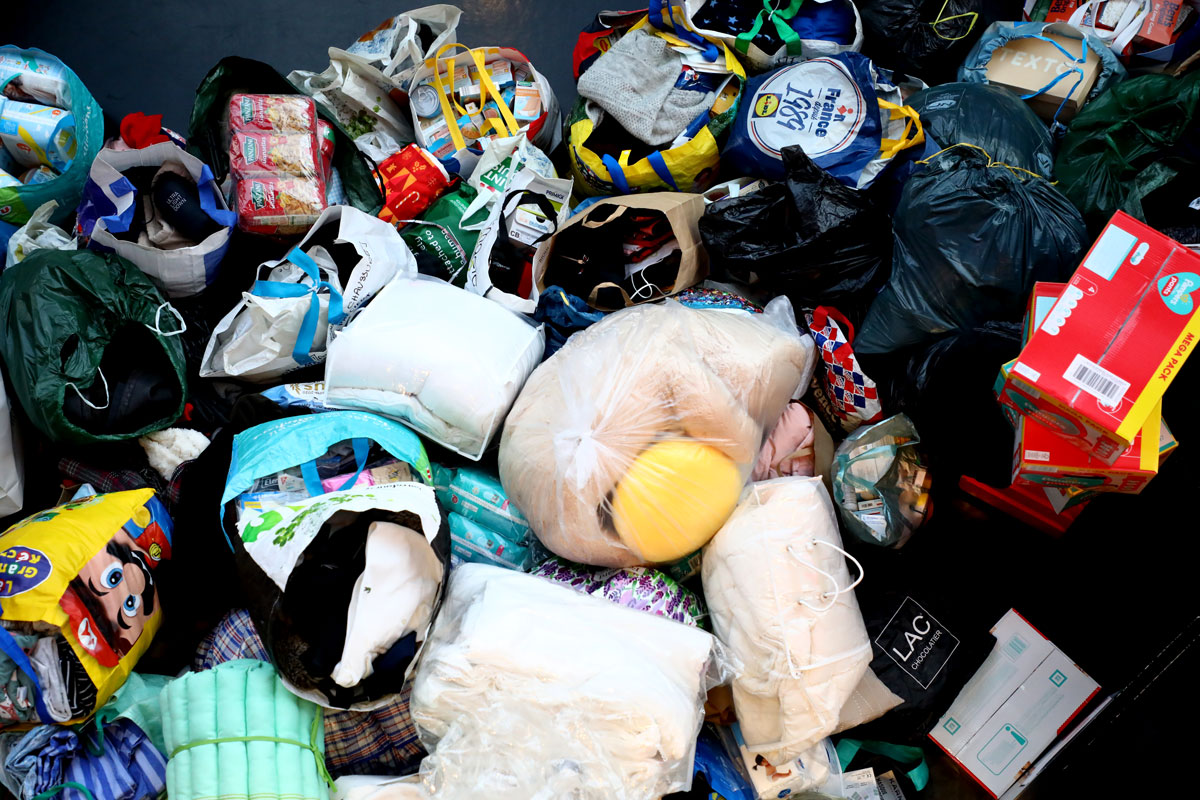 In the presence of Jean-Pierre Rivère (OGC Nice President), Anthony Borré (Deputy Mayor of Nice, Security, Housing and Urban Renovation) and an official delegation from the Métropole NCA*, several tons of products were handed over by the club to the Métropole. Members of the club's academy got involved in the show of solidarity, playing the roles of removal men.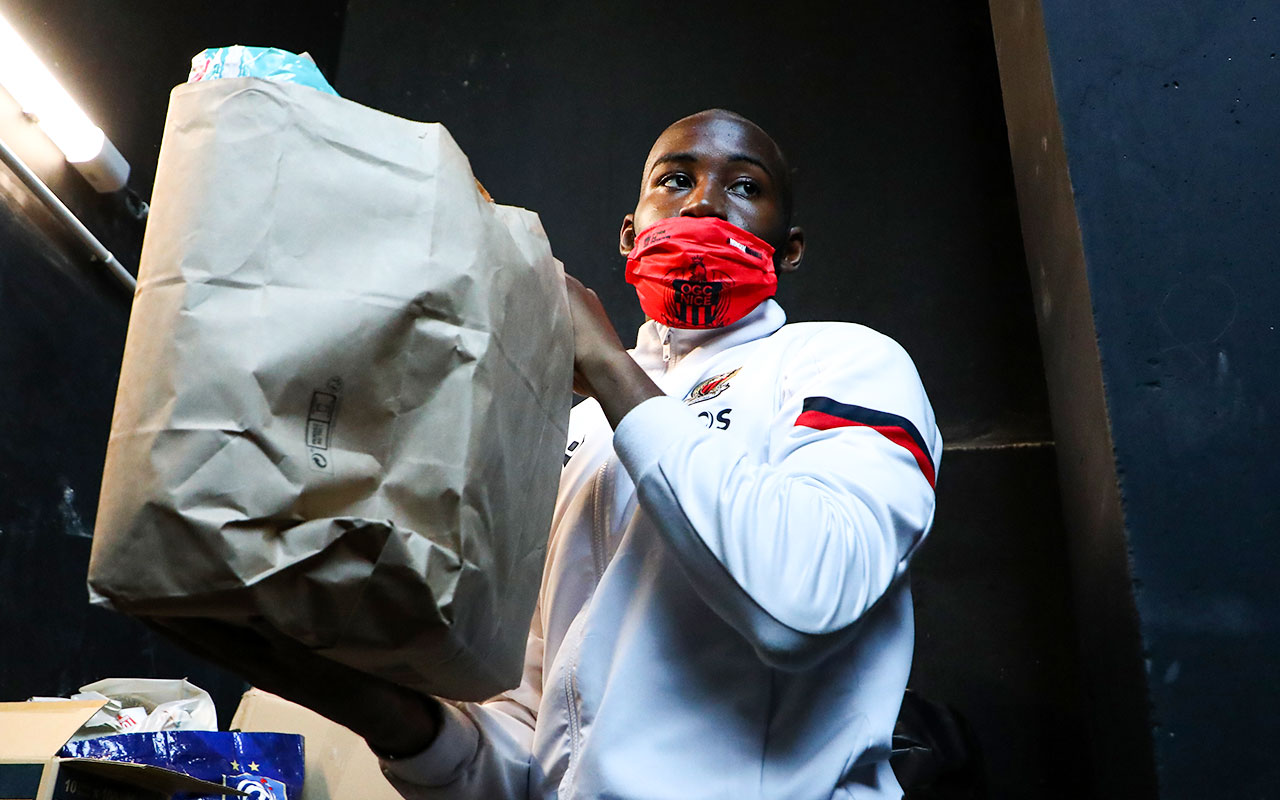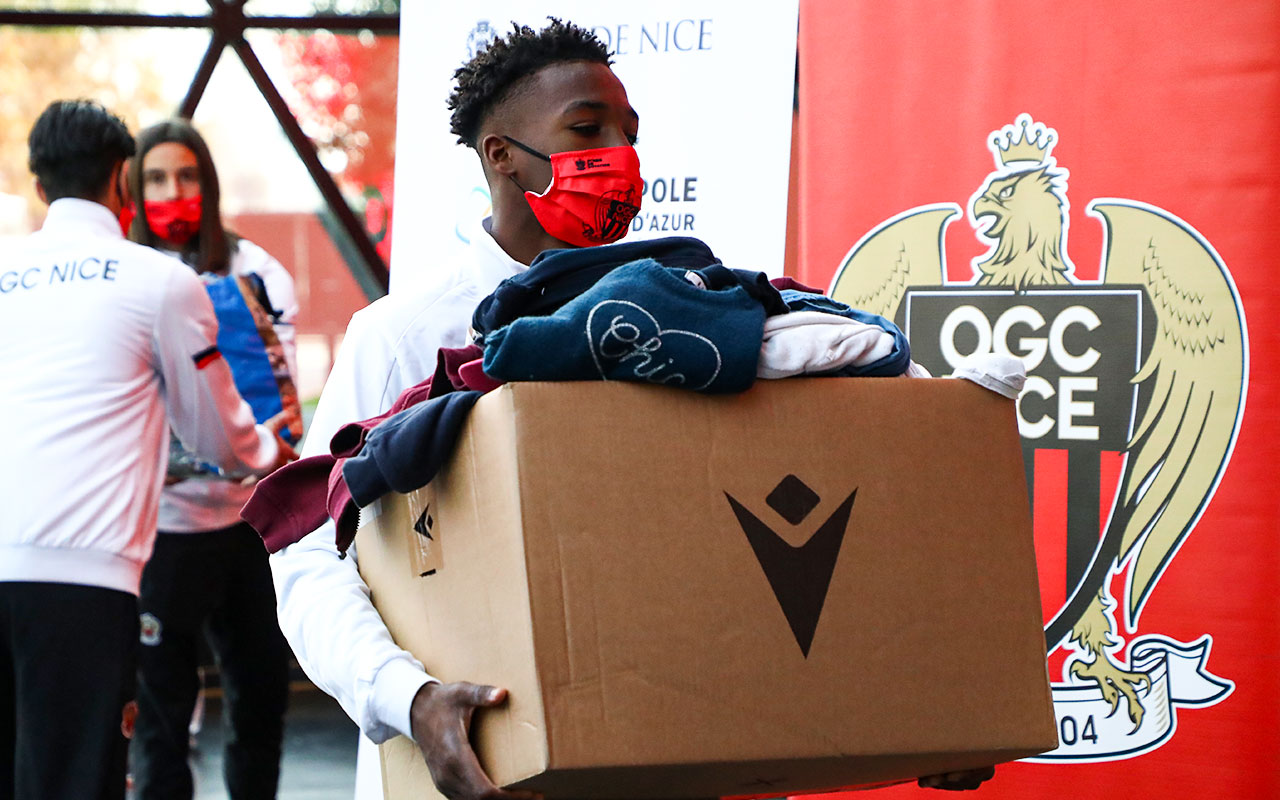 The Métropole NCA, alongside the Agence Métropolitaine de Sécurité Sanitaire, Environnementale et de Gestion des Risques, will now arrange for the donations to be trucked to Ukraine.
THEY SAID IT
Jean-Pierre Rivère, OGC Nice President
"How can you remain on the sidelines on this issue? We always try to get involved in lots of things without necessarily sharing it publicly. OGC Nice wanted to act alongside the Mairie, in order to contribute to the donation of items needed by the people of Ukraine. What's incredible is that people have given so much. There is an impressive amount of products. This solidarity really touches me. Through OGC Nice, the Mairie and everything that is done, you can see the solidarity that is present in the world. It gives hope. You say to yourself that they aren't alone. Unfortunately, we have already experienced tragedies, particularly in this region. We aren't the only ones getting involved, but we know that it's a way of responding to the needs of others."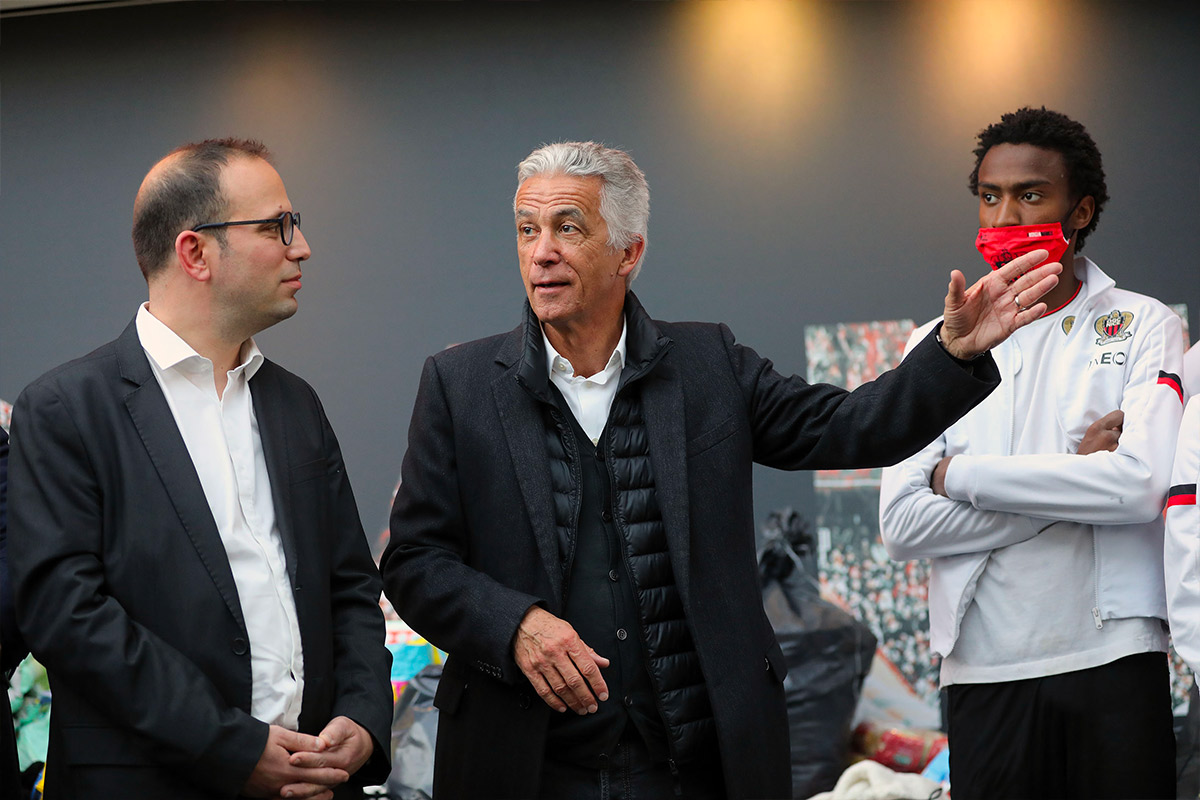 Anthony Borré, Deputy Mayor of Nice, Security, Housing and Urban Renovation
"OGC Nice has been there in every tragedy that we have been through. Storm Alex with its victims and at that time, a huge collection was organised. The pandemic, where the club played its part in the vaccination campaign that we launched. And today, of course, the support for the people of Ukraine. The club makes us proud with its results on the pitch, but also through its generosity and solidarity. It's a huge privilege to have a club in the city that is committed on all fronts, in all of these periods of suffering, to try as best they can to find solutions and make a contribution. I am really proud to be the Deputy Mayor of a city that boasts a club that gets results on the pitch, but that also has a heart. I think that makes a difference. All credit to everyone who has contributed to this initiative."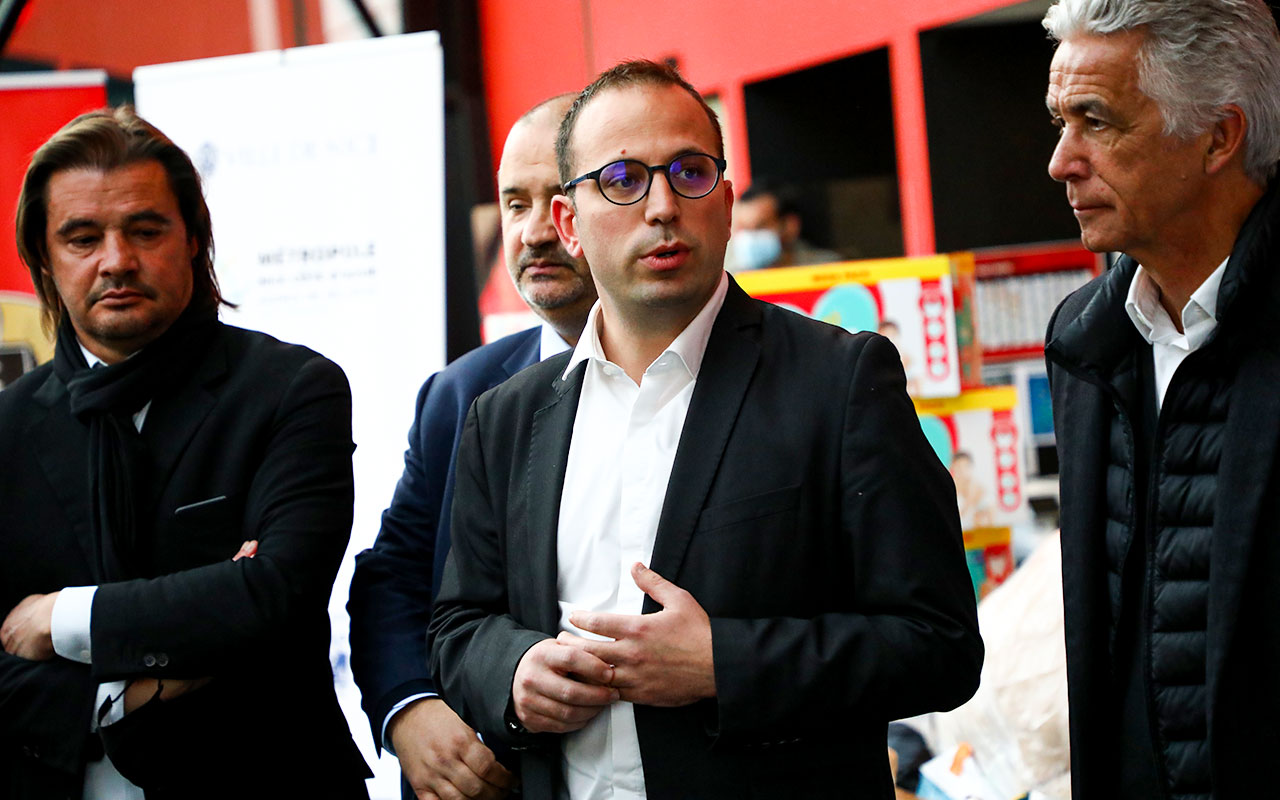 Slimane Alaoui, striker in the Rouge et Noir Academy
"Thanks to the club, we first of all learn to be men through this kind of initiative, before becoming good footballers. It's important for us in the Academy. We are proud to be involved. It's something that we really wanted to support."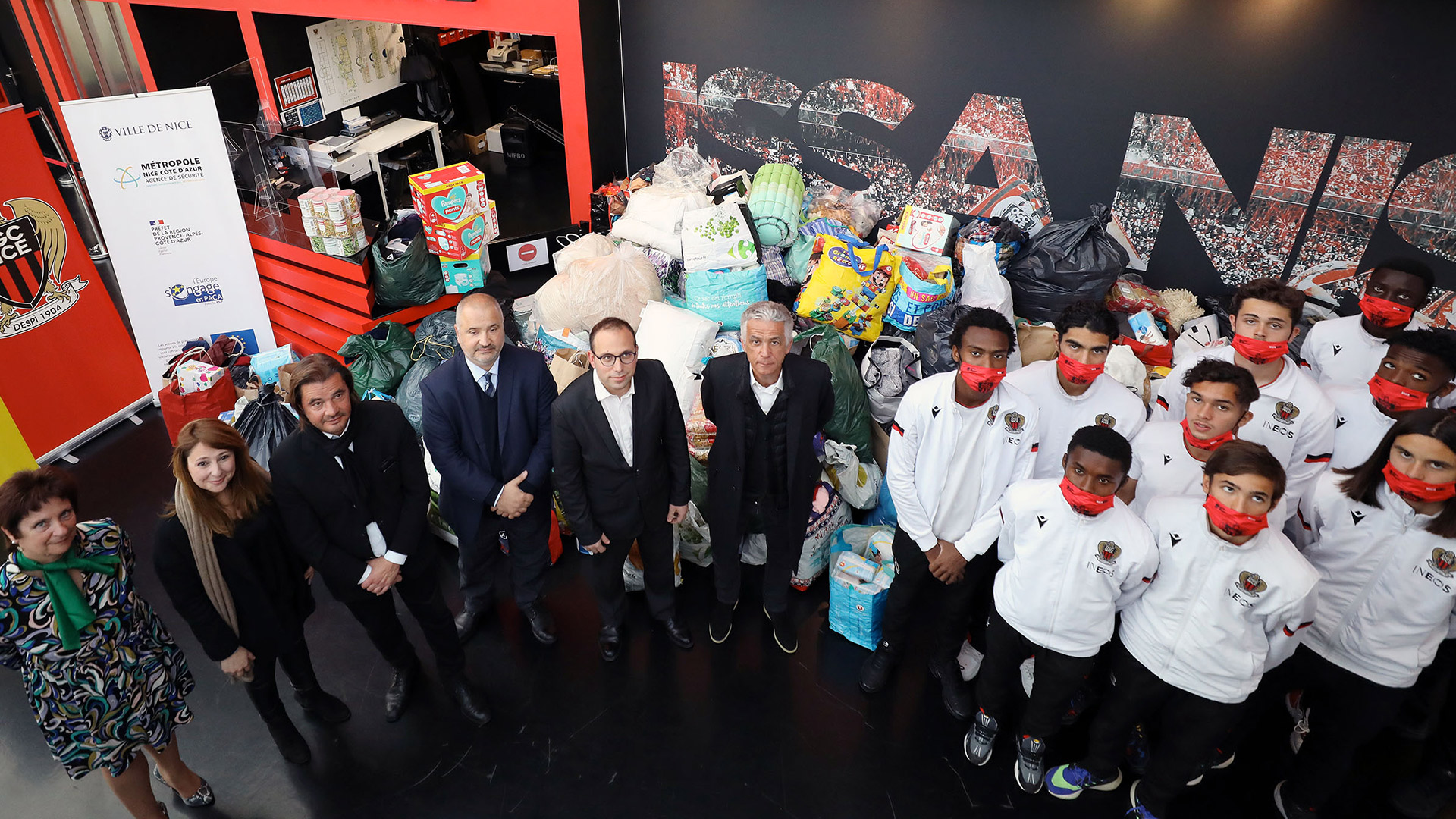 *Those present alongside Jean-Pierre Rivère and Anthony Borré included:
- Jennifer Salles Barbosa, Deputy Delegate for Community and the Centres AnimaNice, Vice-President of the Centre Communal d'Action Sociale
- Jean-Marc Giaume, Deputy Mayor of Nice, Sport
- José Cobos, Local Councillor, Delegate for Sporting Events
- Martine Martinon, Local Councillor, Subdelegate for Sport
---