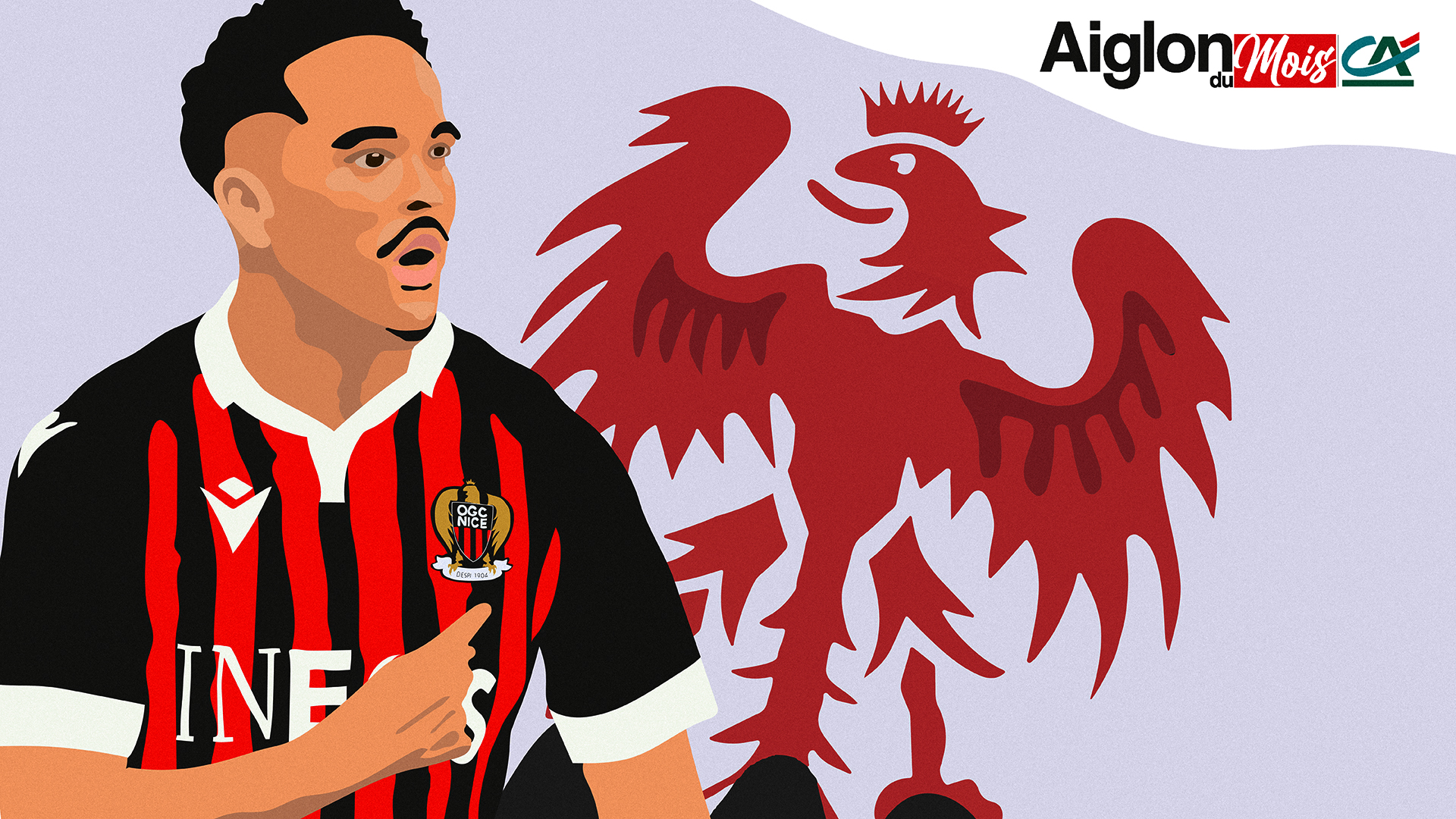 February 2022
Kluivert keeping on
Nice's top scorer last month, Justin Kluivert has claimed your vote as the Crédit Agricole Aiglon of the Month for February. With 73% of the vote, the number 21 — winner already in December and second in January — came in ahead of two goalkeepers, Walter Benitez (12%) and Marcin Bulka (4%).
His two goals and assist against Marseille gave February a more positive feel for Le Gym. In the Coupe de France quarter-final, Justin Kluivert's performance gave a shine to a month that saw one win and two defeats in four league games. The undisputed Crédit Agricole Aiglon of the derby, the Dutchman then scored the matchwinner against Angers to earn the Rouge-et-Noir's sole league win of the month, and keep them in the top three in the table.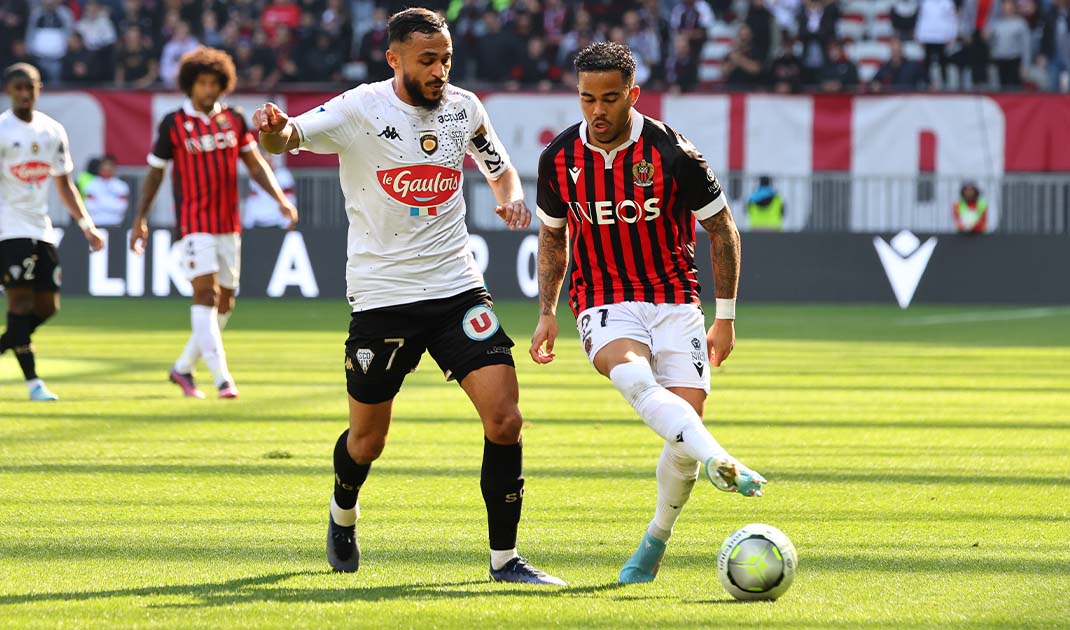 Sparkling against OM and impressive against Angers, Kluivert started every game in February, backing up his performances with solid numbers to finish on the podium for a third successive month.
THE GOALKEEPERS COMPLETE THE PODIUM
Behind Kluivert, Walter Benitez — Aiglon of the Match in Strasbourg (0-0) — was as solid a platform for the side as ever in both Alsace and against Lyon (2-0), while Marcin Bulka impressed against Clermont (0-1) and Marseille.
DOWNLOAD YOUR 'KLUIVERT NISSA' WALLPAPER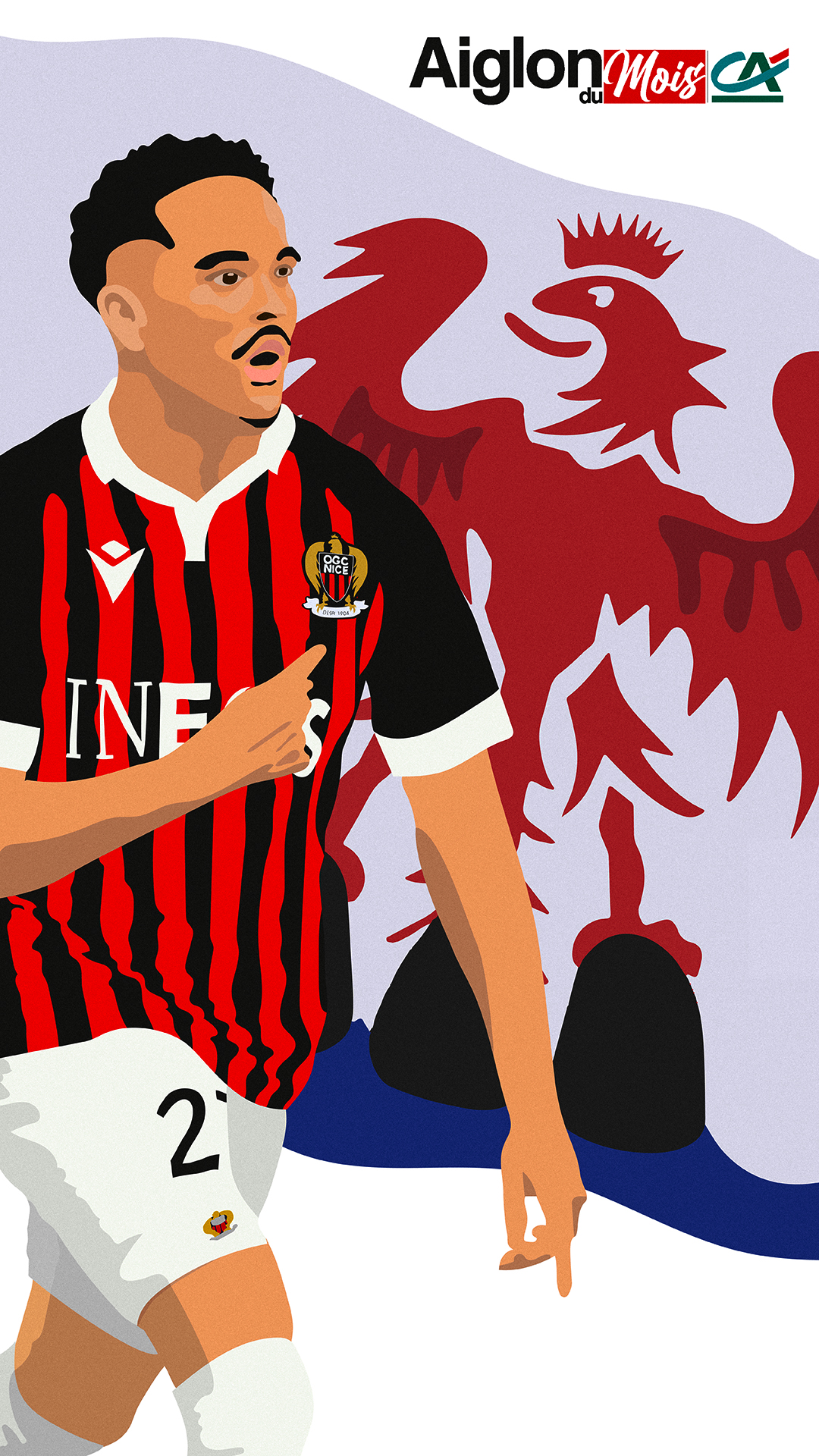 ---
Graphisme : Antoine Fillette