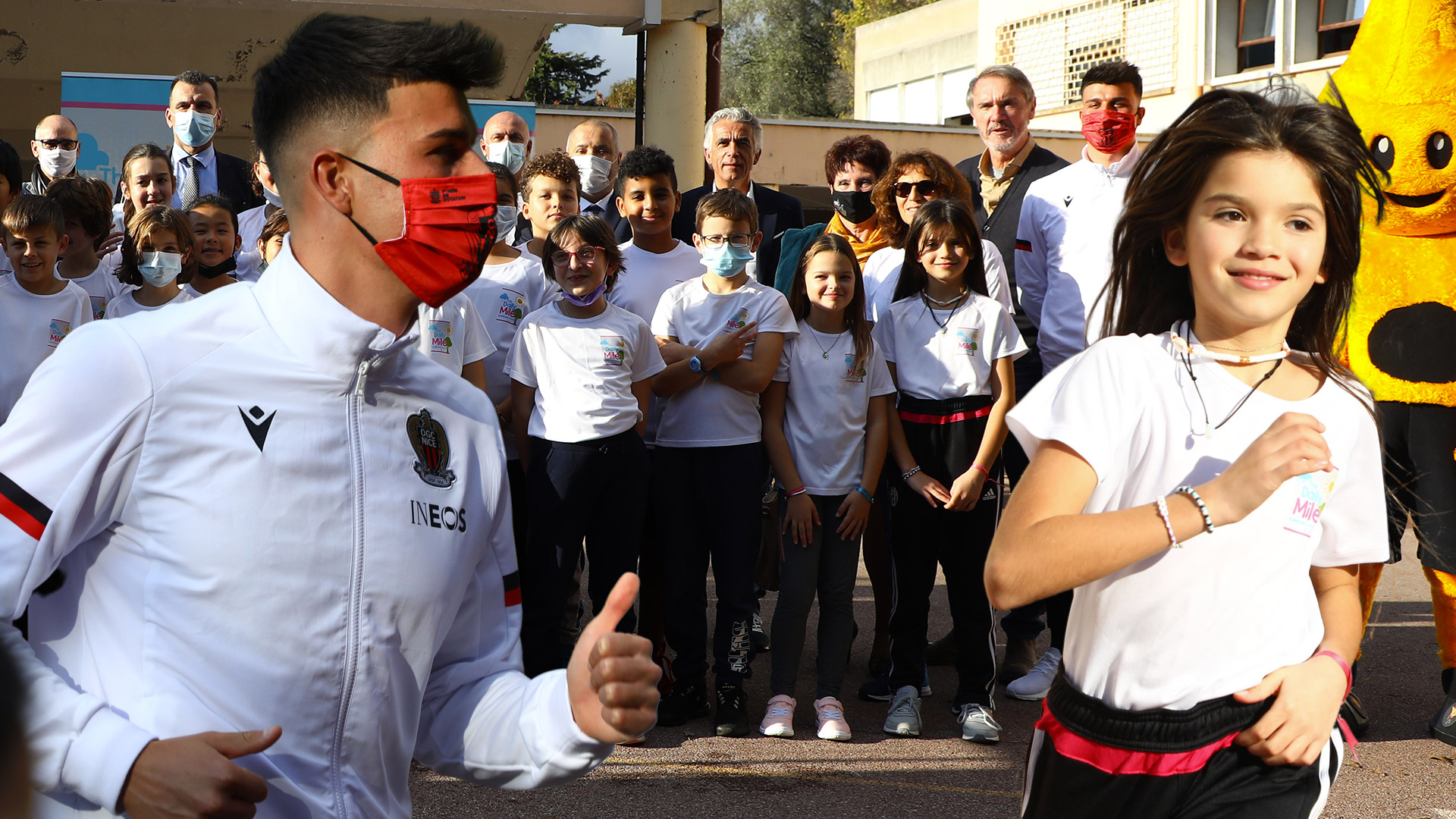 Event
The Daily Mile gets underway in Nice!
Supported by INEOS, OGC Nice and the City of Nice, the Daily Mile campaign was officially launched by the pupils of Terra Amata on Thursday.
The principle is simple: Every day, the children will need to run or walk for a quarter of an hour (which usually works out to be around a mile or 1.60km). Launched in the United Kingdom, the program already boasts 3 million members across the globe. Children who, day after day, work on maintaining and improving their current and future wellbeing.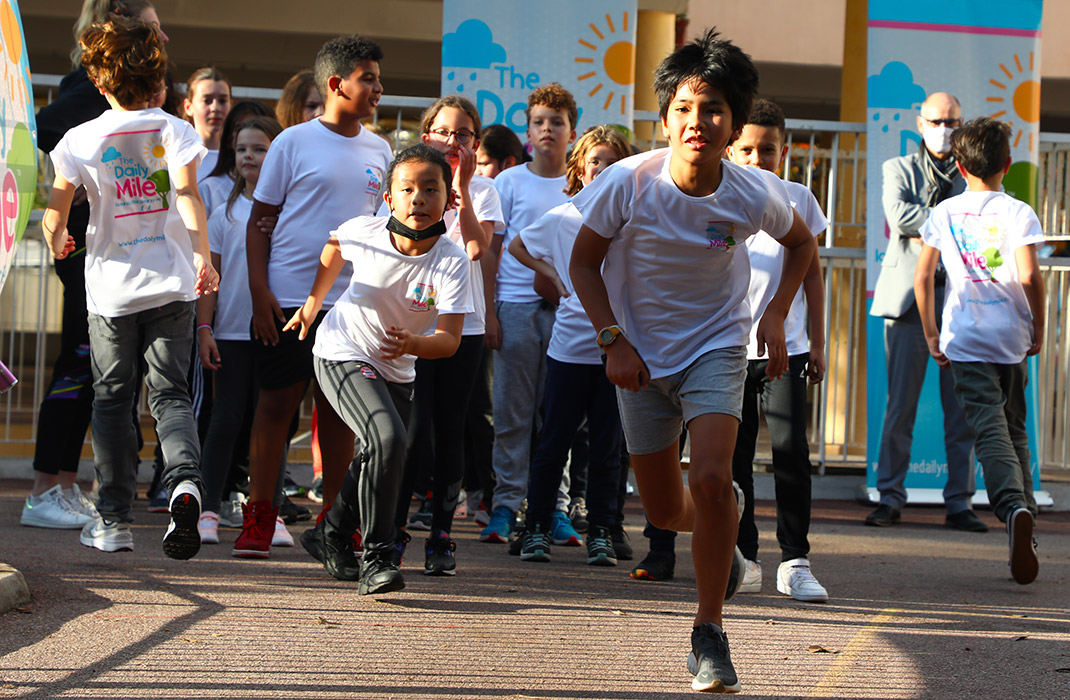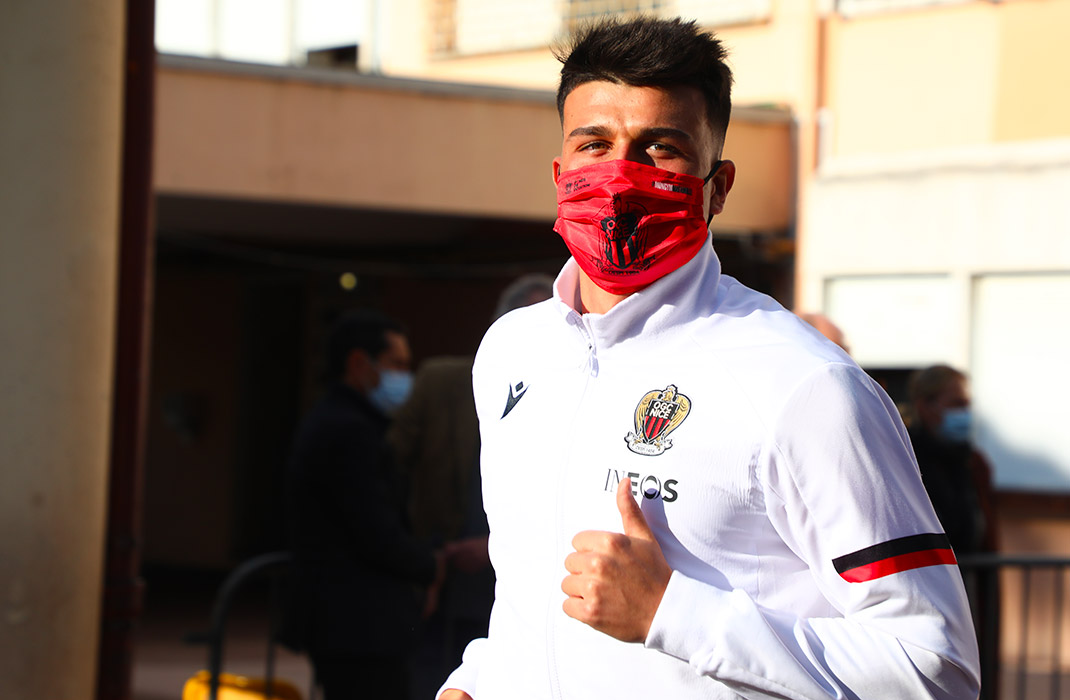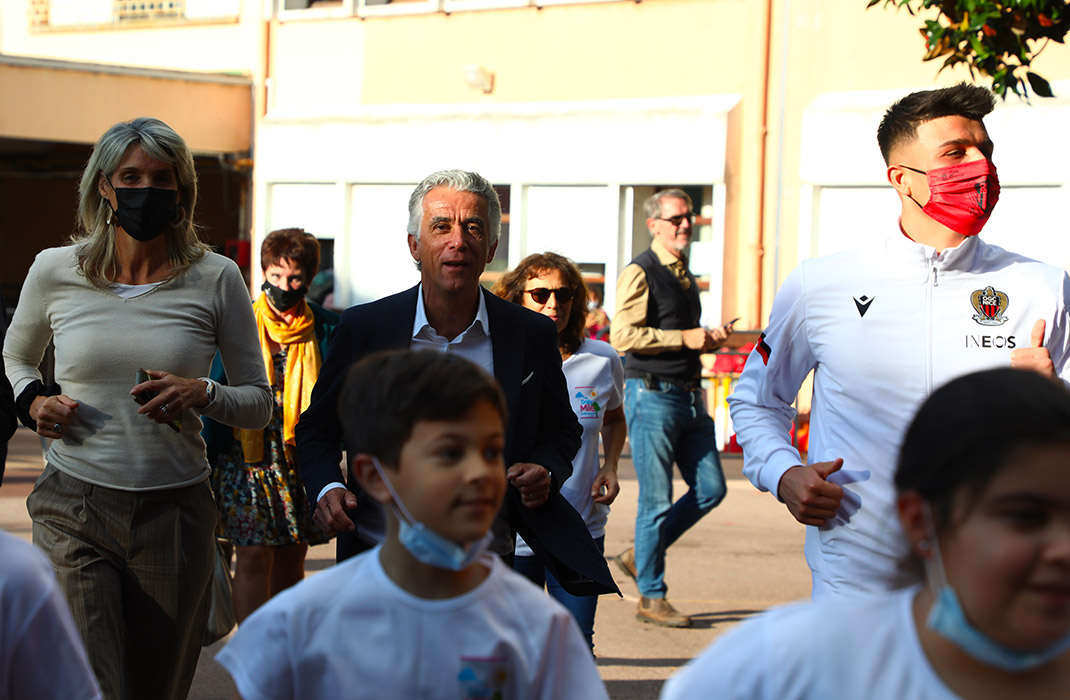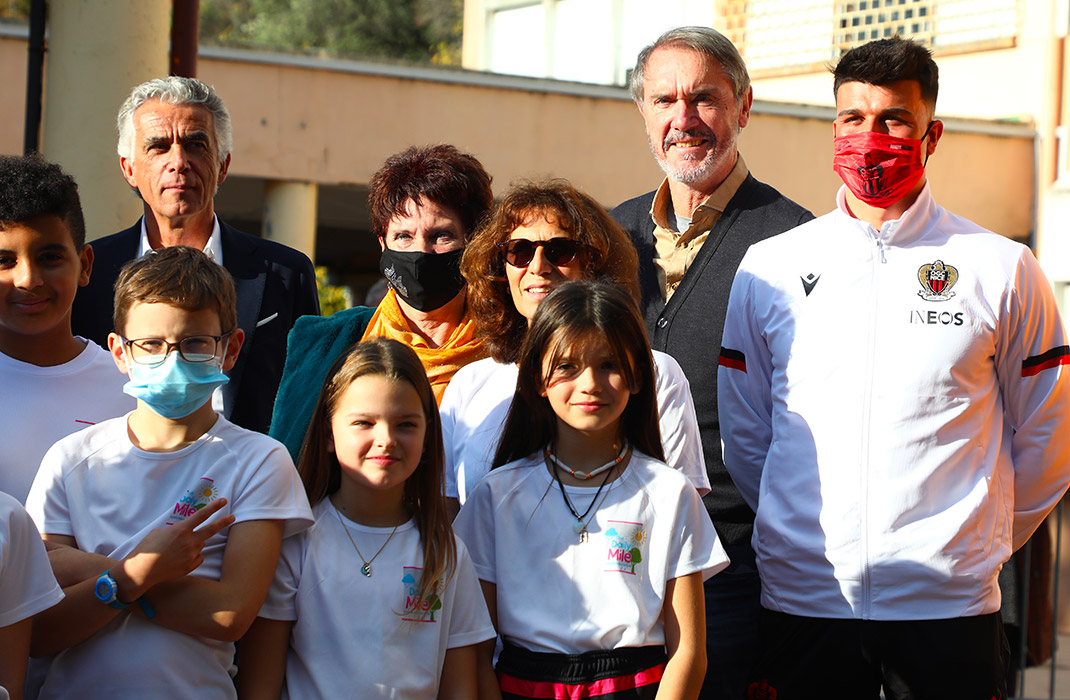 Encouraged and advised by the patrons of the operation, Flavius Daniliuc and Margot Chevrier (NCAA athlete), big and small pulled on their trainers and took part in their first group mile. In excellent spirits and under the watchful eyes of their teachers, the schoolchildren then received presents from the City of Nice and OGC Nice.
Flavius Daniliuc then took part in a signing and photo session, as he received plenty of support ahead of the return to league action this week (Clermont - Nice on Sunday at 5pm). The Austrian international congratulated the participants who are leading the way for many other children in Nice and beyond.
Ils ont dit
Bob Ratcliffe, CEO INEOS Football :
"The project began thanks to Elaine Wyllie, a headteacher in Scotland who believed that children weren't getting enough exercise. She came up with the idea of the Daily Mile, and INEOS immediately supported it. We find it a very good idea to make sport an integral part of the children's lives from a very young age.
Today, we have a team dedicated to the Daily Mile within INEOS in order to develop the programme in England and also internationally. It was fantastic to start it here in Nice and this is just the beginning. Everything is in place for it to be a success because Nice is a very sporty city."
Jean-Pierre Rivère, OGC Nice President :
"The Daily Mile was launched in 2012, and INEOS very quickly supported it. Today, 3 million children across the world participate in it. When INEOS presented the project to us, we said to ourselves that we needed to develop it in France, starting in Nice! The City of Nice immediately got behind the cause. Sport and school, there is nothing better. The initiative is remarkable! Sport is a vehicle for so much, wellbeing and values. What attracted us is that you can participante in it even without facilities: it just needs a bit of time, to make a huge difference."
Anthony Borré, First Deputy Mayor of Nice:
"It's a magnificent demonstration of what sport can bring to children and we are happy and proud of that. We know that you need to run or walk for 15 to 20 minutes each day. It's a slogan that we often hear, but this is a concrete example of it, with our sportspeople as ambassadors, including OGC Nice's formidable defender Flavius Daniliuc. I would like to thank INEOS who has supported this operation with real courage, as well as OGC Nice and Odile Diagana (NCAA). The children all have smiles on their faces and want to get going again: they understand that sport is important, it should cause others to think on a national scale in order to include sport and culture in a much more meaningful way in school life. Nice wants to set the example and we will be demonstrating that soon with Christian Estrosi, as we extend this to all schools in Nice."
Virginie Rossetti, OGC Nice Communication and Brand Director:
"It's a whole team that has been hard at work for months in order to launch the Daily Mile in Nice. We are proud to have contributed to the launch alongside The Daily Mile Foundation and INEOS, with the support of NCAA and Azur Sport Santé. A huge thank you to the City of Nice and to the Inspection de l'Académie who have joined us in working on this project. Our objective now is for all schools in Nice to get behind the movement that got underway today at Terra Amata, for the benefit of the wellbeing and health of our schoolchildren."
Raymond Mora, Headteacher of Terra Amata:
"The first step on this journey was the Daily Mile on the Promenade des Anglais, which 80 of our pupils took part in. Then today it was the main launch in Nice, in front of the Inspecteur d'Académie and Inspectrice chargée de l'Education Physique et Sportive. With the willingness of the teachers, a maximum number of classes will begin to follow the movement. We hope that many schools from the Port, Nice and elsewhere will follow in our footsteps. We have paved the way! It's good to have had the support of two athletes from Nice, Margot et Flavius: a woman and a man, it's a nice symbol. The children were all happy to run together and that's the main thing that we take away from this."
Flavius Daniliuc, OGC Nice defender:
"It was important to be a role model, in order to help the little ones and to show them the importance of sport for their health and wellbeing. When you start early, sport becomes a habit. I am very proud to be a patron of the Daily Mile, it's a role that is very close to my heart. Now I will be looking to all of the schoolchildren to continue to do their bit."
Thomas Manfredini, Daily Mile Representative:
"The objective is to run at least three times a week at school. The important thing is not the distance run but the duration (a quarter of an hour) and the frequency. It needs to become a habit, a desire to exert themselves, to get moving. It's vital for our health to be in good physical condition. The programme was created in 2012 in Scotland, it is now supported by INEOS and other international partners. We are happy to be able to pass the torch onto partners like OGC Nice in order to spread it across France, and in an absolutely marvellous way."
---