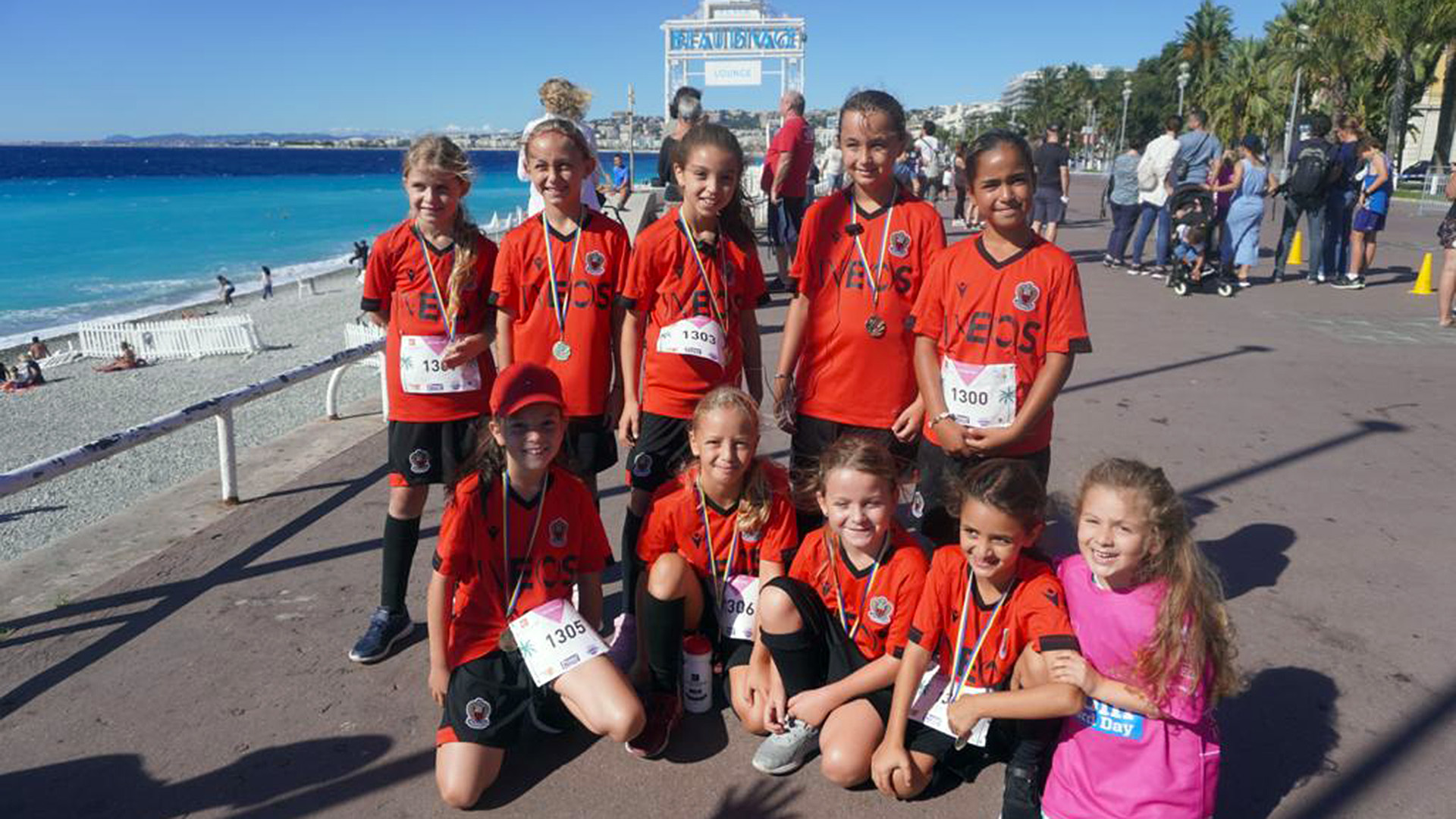 Daily Mile
The young Aiglonnes at the Prom'Record Day
Last September, the young players from Le Gym's women's section took part in the Prom Record Day children's race, which was organised by the NCAA in partnership with the foundation 'The Daily Mile' and supported by INEOS. The aim of the race? To get children to run a mile (1.6 kilometres) at their own pace on the Promenade des Anglais.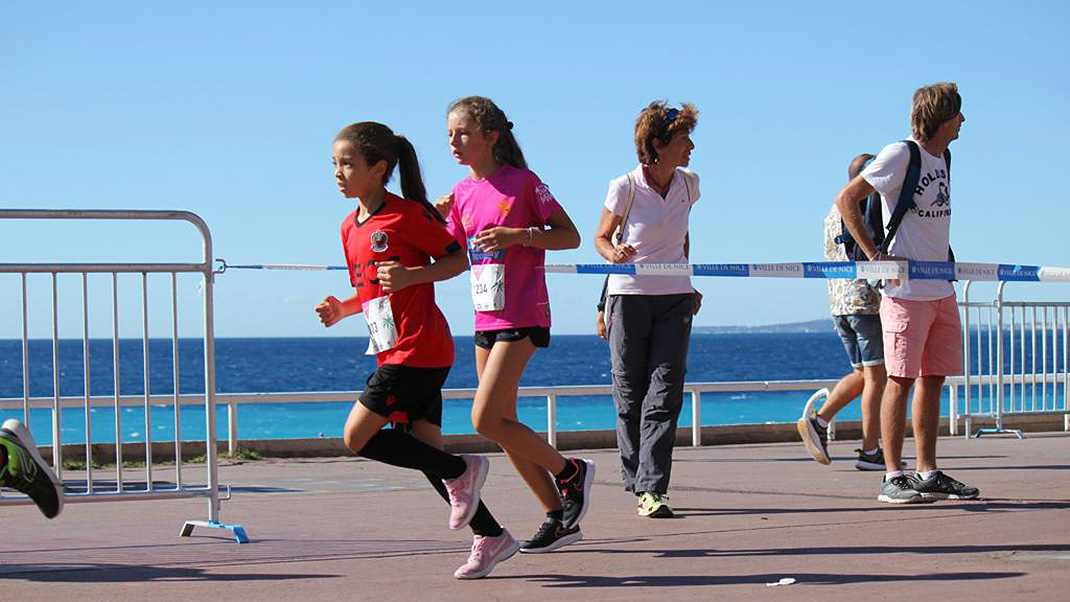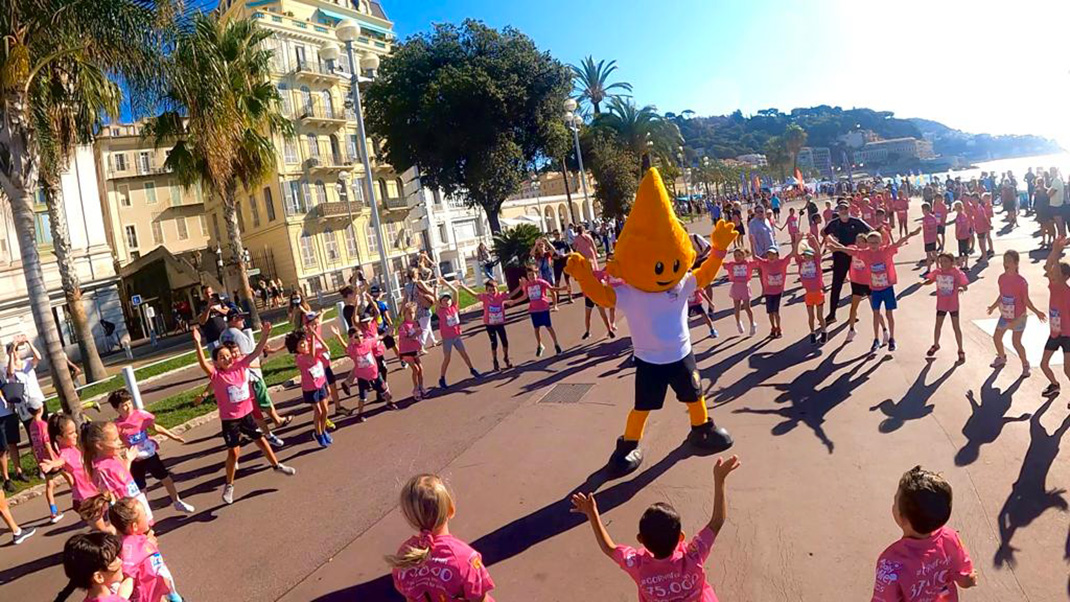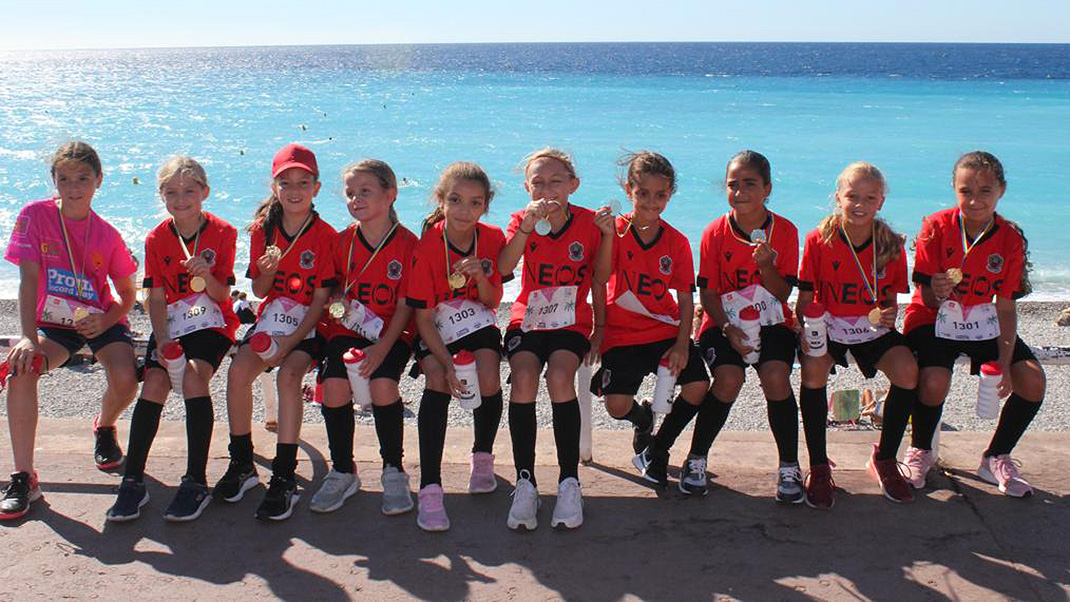 On Thursday, this collaboration – the foundations of which were laid by the small steps taken by OGC Nice's young girls – will be given a boost, as The Daily Mile's launch event will take place in schools across Nice. The project is led by The Daily Mile Foundation and is supported by a team of local stakeholders, including OGC Nice. This new programme comes under the "Youth Work" section of the Club's citizen-oriented policy.
What is The Daily Mile? A simple concept that involves getting children running or walking at school, every day for 15 minutes (the equivalent of a mile). The aim? For physical activity to become a habit for children in order to take concrete action when it comes to their health and wellbeing.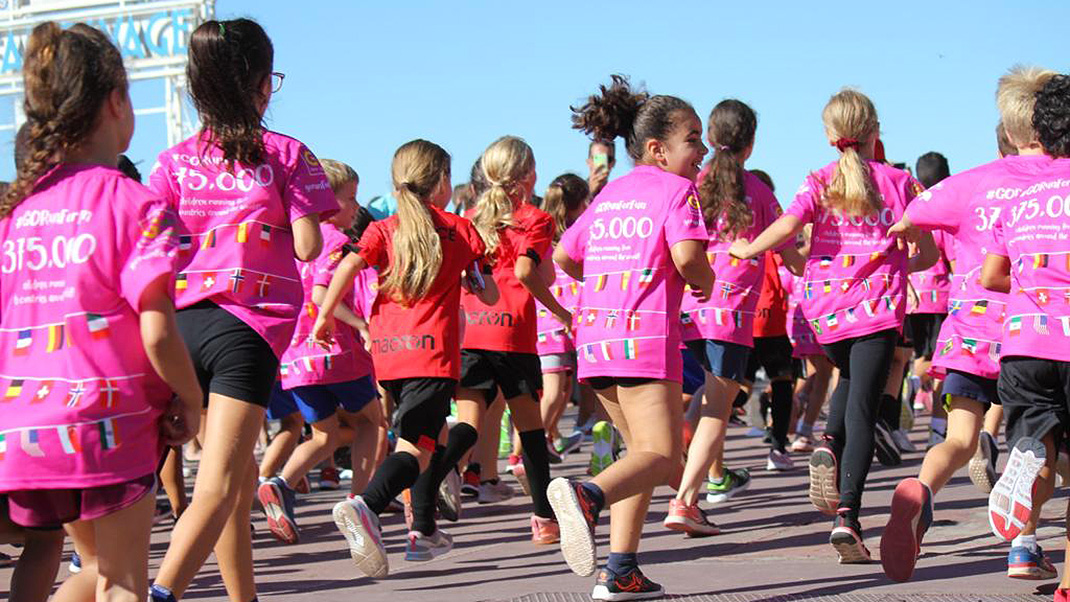 For the launch event, a class from local school Terra Amata will complete The Daily Mile in the playground whilst being encouraged and advised by the event's sponsors, OGC Nice player Flavius Daniliuc and NCAA athlete Margot Chevrier. Christian Estrosi (the Mayor of Nice), Laurent Lemercier (an inspector from the Académie des Alpes-Maritimes) and Jean-Pierre Rivère (the OGC Nice president) will also be on site for the occasion.
The event will form a starting point for as many of Nice's primary schools as possible to get involved in the scheme. In doing so, Nice will become the first city in the Alpes-Maritimes department to launch The Daily Mile in its schools.
The Daily Mile
The effects of The Daily Mile on pupils' physical condition and levels of concentration have been measured and are highly positive. Today, more than 13,500 schools across the world complete The Daily Mile.
For more information, visit: The Daily Mile | Uk.
---