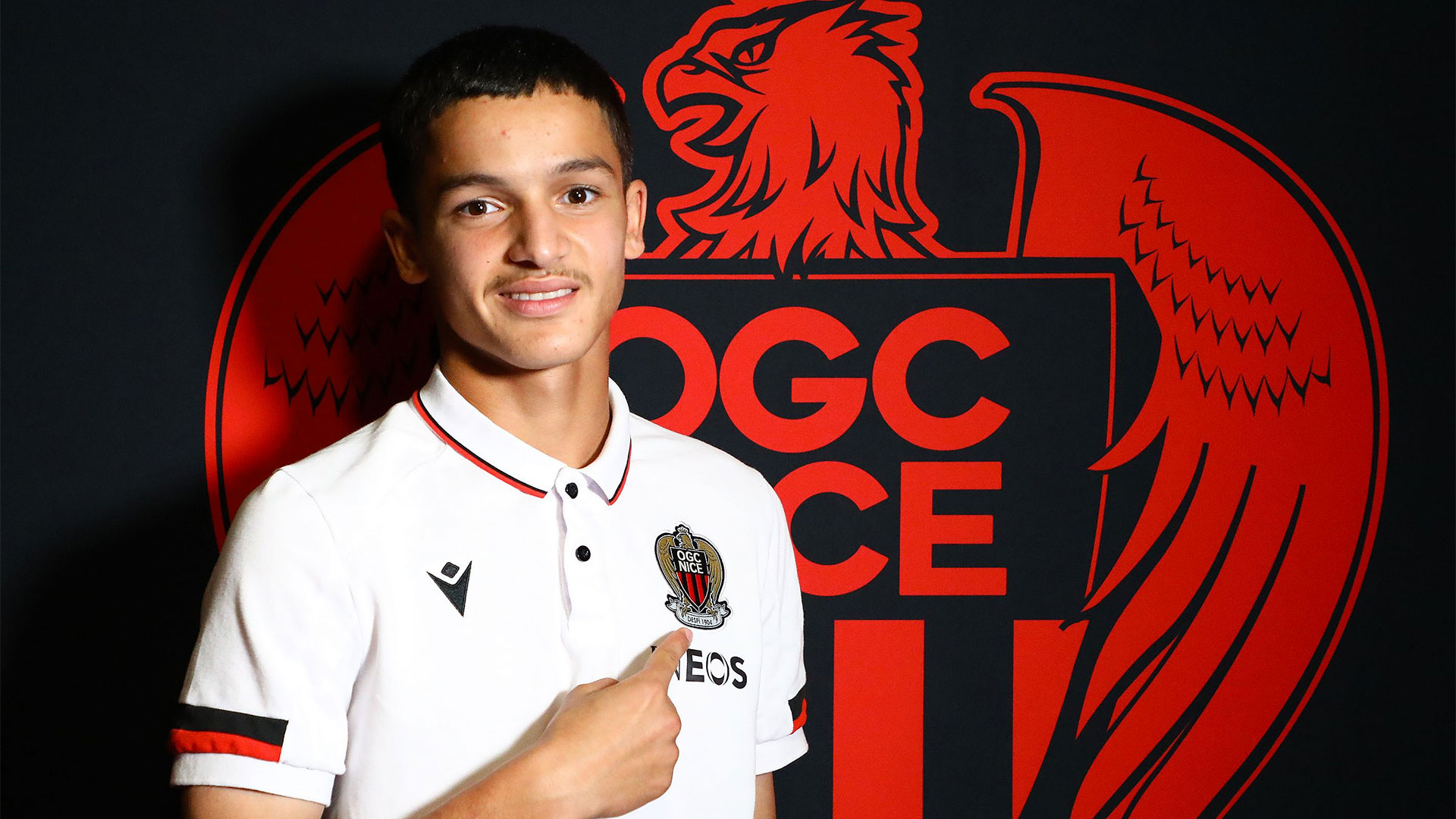 Club
First contract for Belahyane
OGC Nice are pleased to announce that Reda Belahyane has signed his first contract.
The midfielder, who turned 17 on 1 June, started at INF Clairefontaine before joining the rouge et noir club in the summer of 2019. A regular starter with OGC Nice's reserves and U19s, Reda Belahyane is taking a new step in his training process. "We are at the beginning of a development stage," explained Manu Pirès, director of Nice's youth academy. This first contract does not make him a professional player. The most important thing is the attitude and professionalism he will show on a daily basis. We hope, for him as well as for us, that this is the beginning of a great adventure".
A technical and creative player, the Paris native has developed his game since his arrival on the Côte d'Azur. "He has developed other qualities such as aggressiveness and fighting spirit. He is a boy who knows what he wants, and who has given himself the means to change his football to succeed. That's rare", emphasised Manu Pires before going on to explain his profile: "He's a central player. 6, 8 or even 10? The future will tell, but he has the qualities to be at the heart of the game: he gets the ball, brings it out cleanly, and is not afraid to receive the ball in difficult situations."
Called up to the pros several times for training, Belahyane "has watched the pros' qualities in order to imitate them and develop himself. It's good that some youngsters can see the gap between themselves and the first team. Reda's signing also sends a message to his fellow players at the centre: when you have the will, you can considerably evolve your game and your characteristics to adapt them to the football of tomorrow, which is more and more focused on competitiveness, aggression and the intensity that you put into the sessions and into every move, whether you're attacking or defending."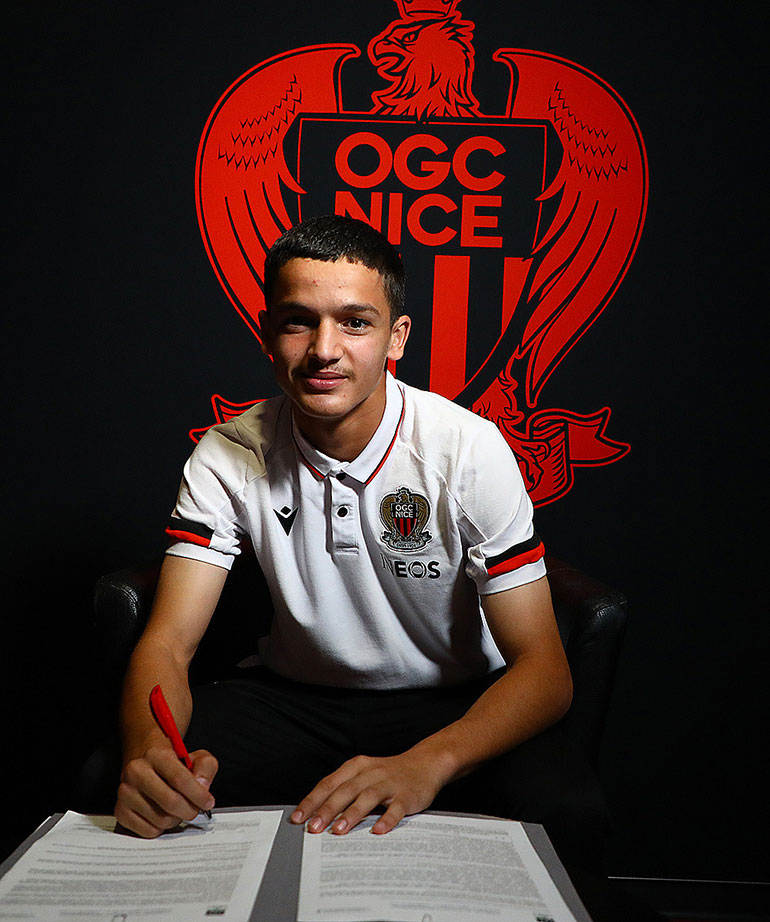 Reda Belahyane: "Give my best"
"It is a real honour for me to sign this first professional contract with OGC Nice, even if I am aware that it is far from being the end of the road. I still have a long way to go, and I must continue to give my best every day. It is only through my involvement, both on and off the pitch, that I will be able to fulfil my dreams. I would like to thank the whole club and I will fight day after day to repay the trust that has been placed in me."
---
F.H.