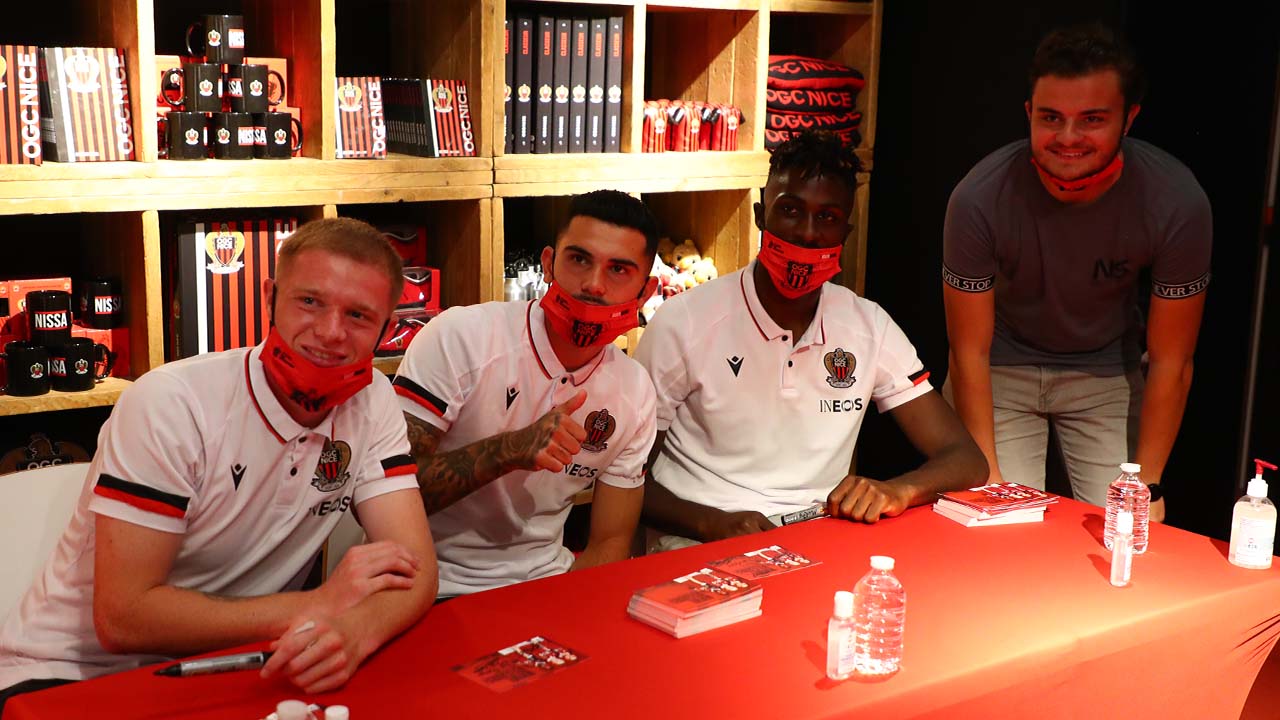 Supporters
Bard, Da Cunha & Guessand back to school!
Before Saturday's arrival of Brest, Melvin Bard, Lucas Da Cunha and Evann Guessand met young fans at the club's official boutique.
It's a tradition for the youngest wearers of the Rouge-et-Noir shirt, one that they had missed out on during the worst stages of the pandemic. But it was back on Wednesday as they got to meet three of their heroes at the OGC Nice official boutique in the 'back to school' autograph session. "It's the first autograph session in many a month," said Virginie Rossetti, OGC Nice's Communications and Brand Director. "It's a bit of a return to normal and it's done the world of good to share emotions and moments together. To say we'd missed it is an understatement, because it's essential for us to go and meet the people of Nice."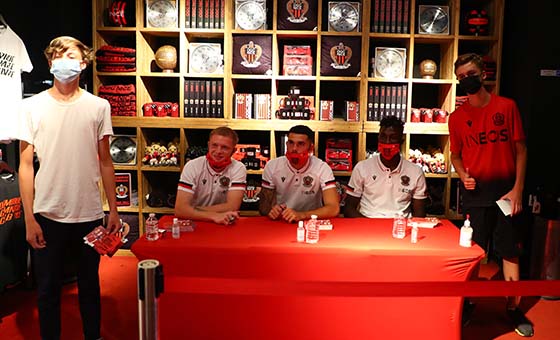 The heart of young Matteo, 12, was beating fast as he approaced the OGC Nice trio: "I'm very happy to be here and to finally be able to see the players in real life. It's even more intimidating. They gave me signed cards and I was able to take a photo with them."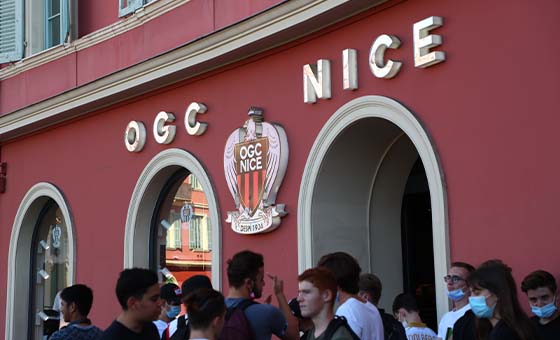 "It's really great to be able to experience this. We'd missed interacting with the people who support us. It really soothes the heart of everyone," said Da Cunha, who registered his first assist with Le Gym in last weekend's win against Saint-Etienne. "It's the first time I've met the fans, and it was really great," said Bard. "We need that, we play for that." As for Guessand, he could not hide his delight at being able to "spend time with our fans. They're friendly and joyful, just like our city. The motor of every footballer is to provoke and share emotions. That's what we finally enjoyed again today."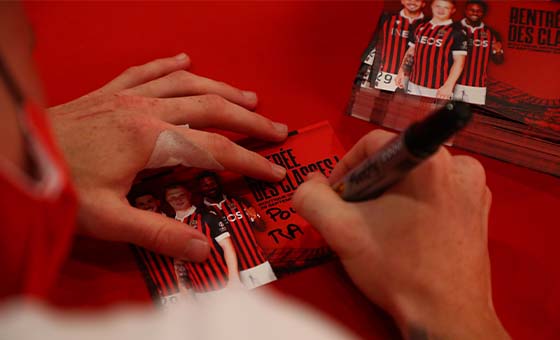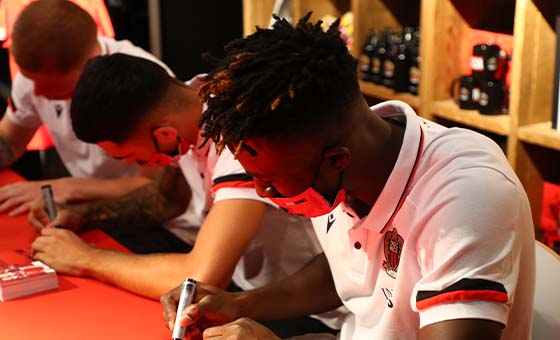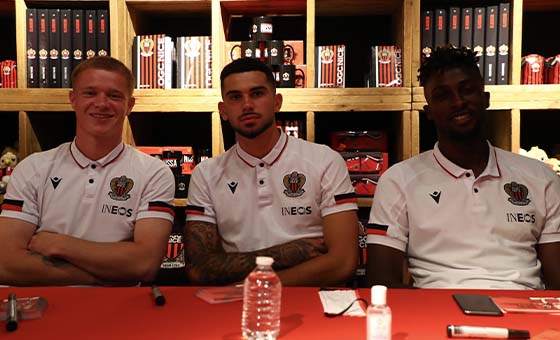 ​During the hour they spent at the boutique, the three Aiglons signed photos, took pictures with fans, and enjoyed discussions. "I had planned to go to the stadium to see the game against Brest on Saturday, but I wanted to come here today to speak to the players and see them after being deprived of them for some time. It's great to be able to see them up close again like that," said Vincent, 21, wearing his OGC Nice shirt. Vincent is a season-ticket holder, and you can join him at the Allianz Riviera with tickets for the game on Saturday night reduced by up to 30%. It'll provide another chance for players and fans to share emotions after two matches behind closed doors.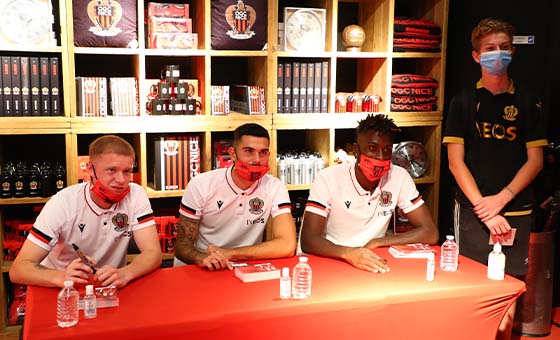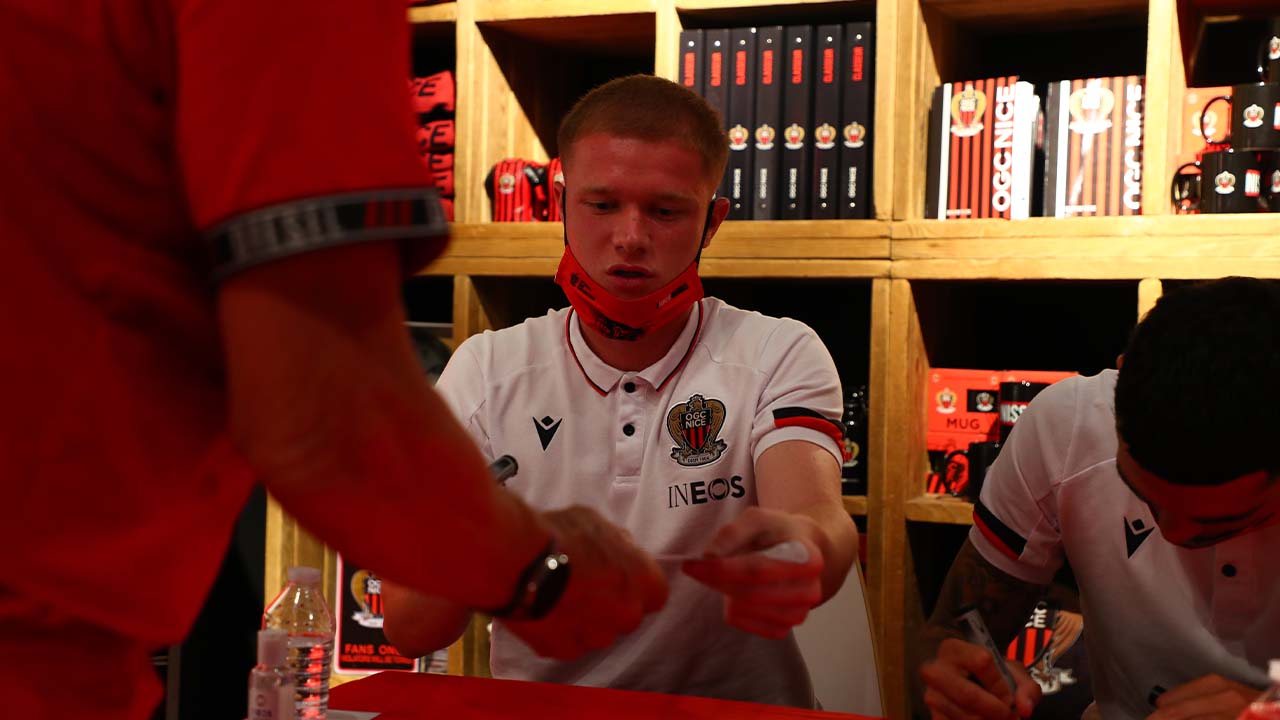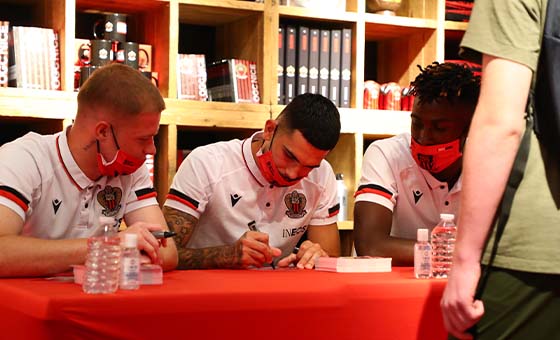 VILLAGE AT CAP 3000 AND ANOTHER AUTOGRAPH SESSION ON WEDNESDAY
The first OGC Nice Village will take place at the Cap3000 shopping centre between 2-6pm on Wednesday with Dante and Walter Benitez meeting fans from 4pm.
---