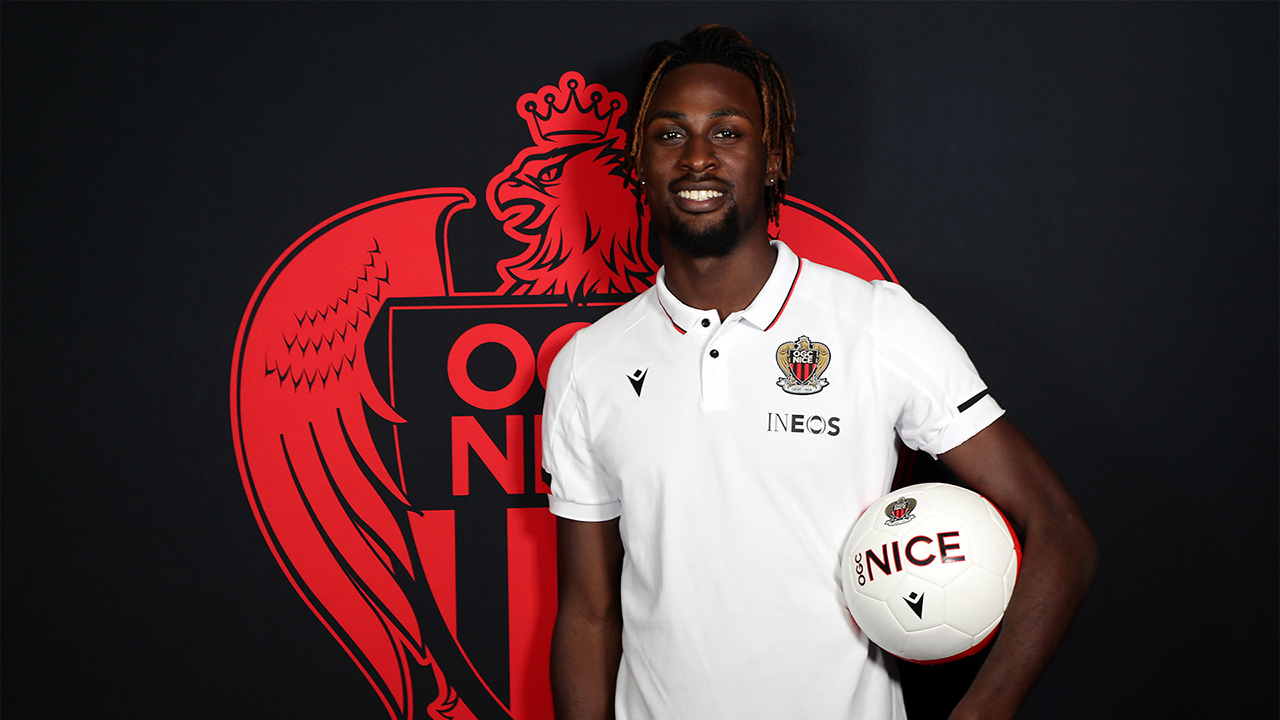 Interview
Guessand looks to the future
​
He's happy with his loan deal. The Gym - who sent him to Lausanne last season - are too. On the shores of Lake Geneva, Evann Guessand became a key part of last season's 6th place Super League team. Back on the Côte d'Azur, the 20-year-old striker has changed. He's matured and grown up. And he now wants to be part of the Aiglons team for a while, under Christophe Galtier.
Evann, you have just extended your contract with Nice. Can you tell us what this means to you?
Pride and joy. I arrived at the Gym at U14 level from ASPTT Marseille. I went through the stages one by one, until I joined the pros. And today, I have extended my contract and I am delighted. Thank you to the club for believing in me. It's a dream because OGC Nice has changed dimension and could have not thought about the academy players. But no, we are continuing together, and it is with great pleasure that I am joining this project. The Gym are ambitious, and I am a competitor. I hope we will do great things.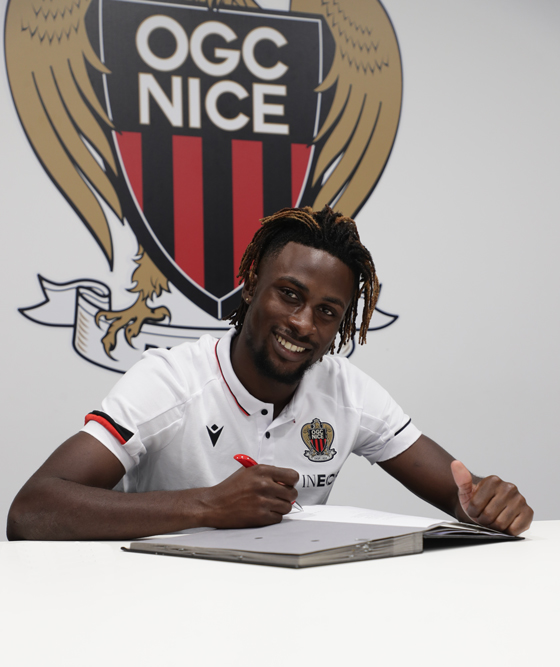 Do you think you are a good role model for the youngsters at the academy who dream of going pro?
Seeing that you can come out of the academy and play professionally makes you dream. That's why we're at the academy. And when I was there, my example was Malang. So if I can open the door and show that it is possible, all the better.
Why did you choose to join Lausanne last season?
Before I signed my first professional contract, we agreed with the Nice management that I would have to spend a season on loan in order to play more games. It was the right choice because I was able to progress and experience a season at the top level for the first time. When I was at LS, I was constantly in contact with Fred Gioria. He came to visit me, to see my games, he was checking up on me. The managers were also there. Thanks to the Gym checking up on us, we were not left out and we were always involved with what was happening at the two clubs.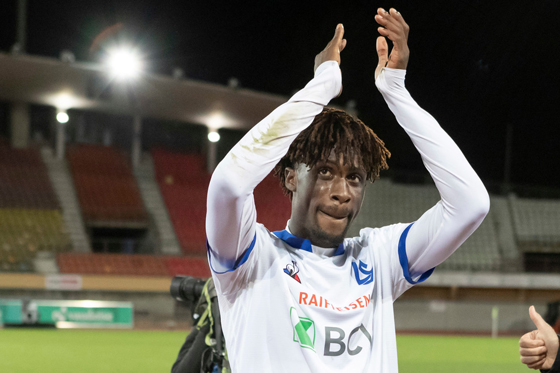 When you say "we", do you mean Lucas Da Cunha and the other Niçois from LS?
That's right. With Lucas, for example, we already knew each other from the U16 national team. In Lausanne we became closer, and it was a great experience for us. His style of play suits me well and vice versa. We were quite complementary on the pitch, and I think it worked well. I hope it will continue like that for Nice now. It's up to us to raise our game in order to do great things here.
How would you describe your style of play?
I'm a proper striker. My father, Hervé, was also a striker, but I am "less of a classic number 9" than him. I went to Lausanne as a centre-forward, but I feel comfortable in all the forward positions. In fact, I was originally trained as a winger, and it was only when I grew in stature that I moved into the middle. In Lausanne, because of the system we used, I played a lot on the flank, then I ended up playing in the middle. The succession of games and the intensity allowed me to improve. With the Swiss climate, which is very cold, I got to know my body. It was an experience that was both enjoyable and necessary. It's important, at my age, to be able to accumulate game time in the professional game.
... And to be able to score goals!
It's not pretentious, but I'm naturally confident, I know my abilities, I know that I can be decisive. I was last season (34 Super League games, 7 goals, 5 assists), and I hope to be decisive again this season. I am now focused on what I have to do with Gym.
"THIS YEAR ON LOAN HAS ALLOWED ME TO CHANGE MY IMAGE AS THE YOUNGSTER".
Your status with the Gym will no longer be that of a young player.
No, and I think that's good for everyone! I feel that I am a more established player, and the club treats me as such. That gives me even more confidence. This year on loan has allowed me to change my image as the youngster. I'm on the same level as everyone else, even if some players have shown more than I have, and I've got still got a lot to give to the Gym.
What do you remember about your first pro appearances in the red and black shirt?
It was one of my dreams to play for OGC Nice, so I remember everything. It's still fresh in my mind. My first match was against Fréjus in the French Cup, and I played on the left flank. After that, I got a few minutes against Lens, Paris and Bordeaux, as a central striker. Now, I'm looking forward to getting back on the pitch and feel the stadium's atmosphere... I've been a ball boy, a flag bearer, I've been in the stands, I know Nissa la Bella, the fans' chants... I can't wait to feel all that as a player.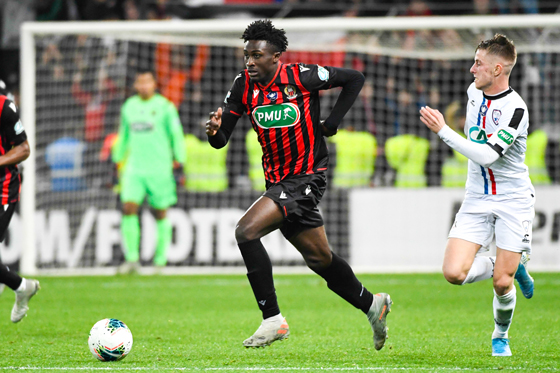 How are you doing physically?
I didn't miss a game in Switzerland and I injured my hamstring in the last game of the season against Young Boys. I'm currently in the recovery phase. It frustrates me a bit because a player wants to be on the pitch, especially during pre-season, but I have to be patient. I'm spending my days in treatment, weight training, cycling and doing cardio'. The next step is to start running again.
What did you say to coach Galtier?
He explained to me how he saw me in his system, what he expects from his attacking players in his flat 4-4-2. We didn't know each other that well but the discussion was very constructive and, frankly, it gave me confidence. I know that the coach likes attacking players who go in behind. This is good news. The competition is going to be tough and healthy. That's good. That's how a team progresses.
---