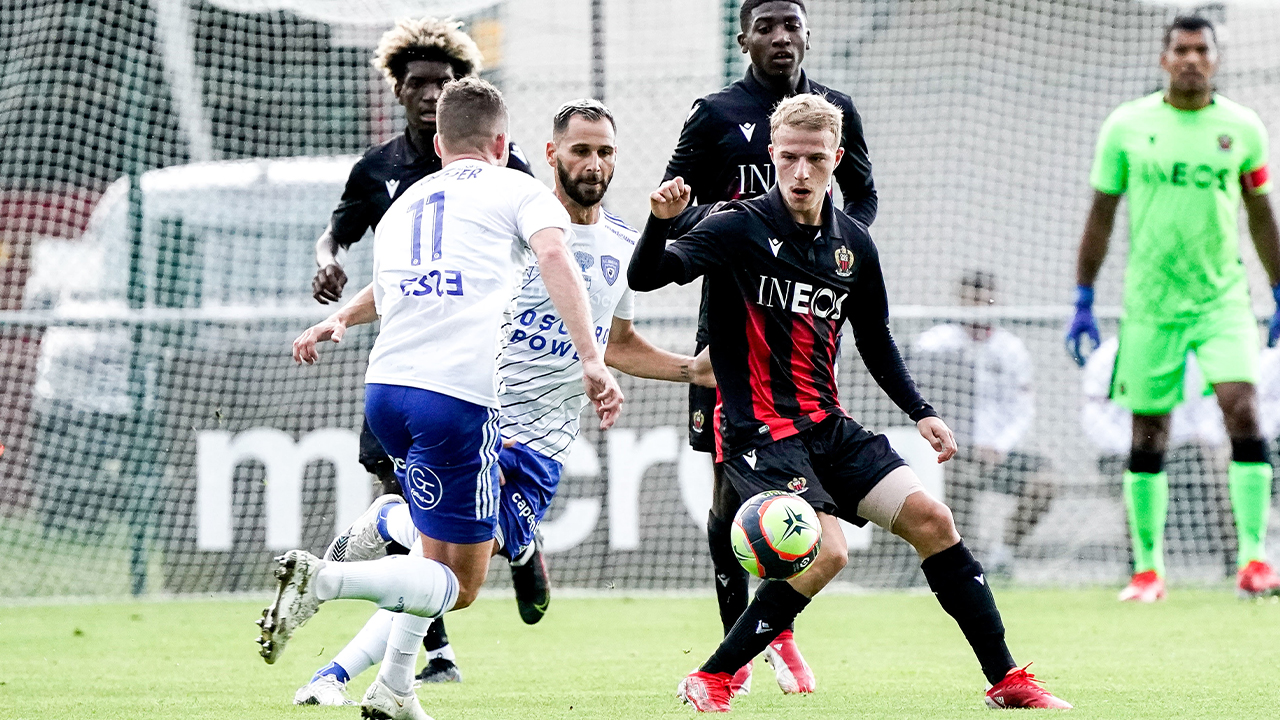 Bastia 1-0 Nice
Le Gym fall to defeat against Bastia at the beginning of the training camp
In their third friendly of pre-season and the first of the training camp in Divonne, OGC Nice lost out to Bastia after a Robic penalty (1-0). Les Aiglons will be back in action again on Saturday against Dynamo Kiev as they continue their preparation for the new season.
After arriving in Divonne-les-Bains on Thursday, OGC Nice played their first match of the training camp in Ain against Bastia on Friday evening. For the encounter, Christophe Galtier opted to start with a team ofyoungsters from the club's academy alongside captain Walter Benitez, Robson Bambu, Stanley Nsoki and Andy Pelmard (the only members of the team with regular Ligue 1 experience).
Just 8 days before the return of Ligue 2, SC Bastia started in a 4-3-3 and were visibly further along in their preparation and boasted greater experience at kick-off. Despite dominating possession, Sporting were cancelled out by a solid Nice 4-4-2. Effective in their positioning, the young Aiglons defended well and managed to close the space in order to keep the opposition's chances to a minimum in the first 45 minutes. At the other end of the pitch, Alexis Trouillet was the first to try his luck but saw Thomas Vincensini equal to his effort (11').
After the second half started in a similar way to the way the first had played out, Coach Galtier made several changes after 60 minutes. Aside from Teddy Boulhendi who had come on at the break, only Andy Pelmard remained on the pitch from the starting eleven. The defender left the field later in the match, when Youcef Atal made his first appearance of pre-season.
More experienced, the Nice eleven began to take control of the encounter, largely driven forward by the Algerian's liveliness. From a rapid attack, Khephren Thuram put the Bastia defence in danger after a cross into the box from Atal (70'). With the match becoming more open, SC Bastia made the most of a quick counter to win a penalty. As Hassane Kamara intervened, the referee had spotted a handball and gave Antony Robic an opportunity to score from the spot (1-0, 77').
Le Gym didn't manage to get back into the match, despite a huge opportunity for Daniliuc (93').
Les Aiglons will be in Meyrin tomorrow to continue their pre-season with a match against Dynamo Kiev.
The match in images: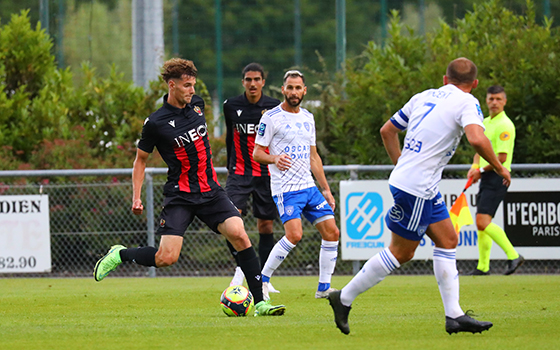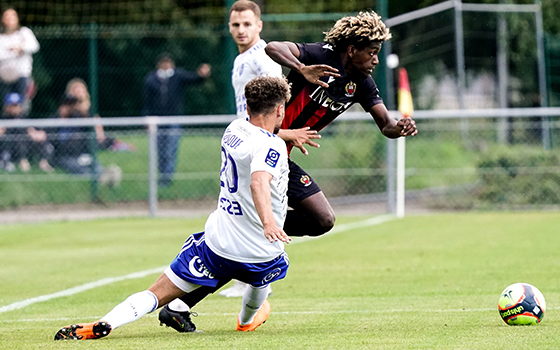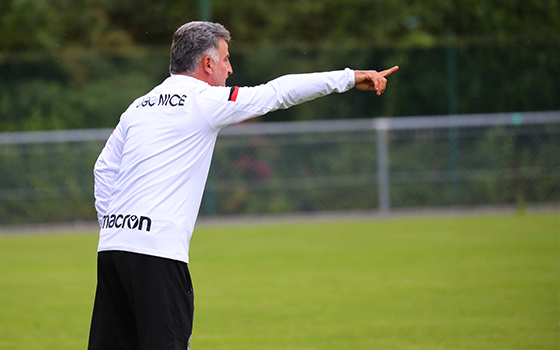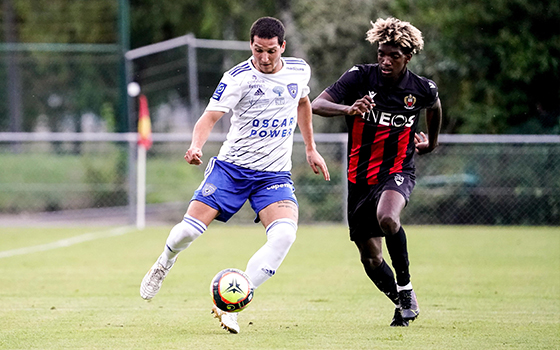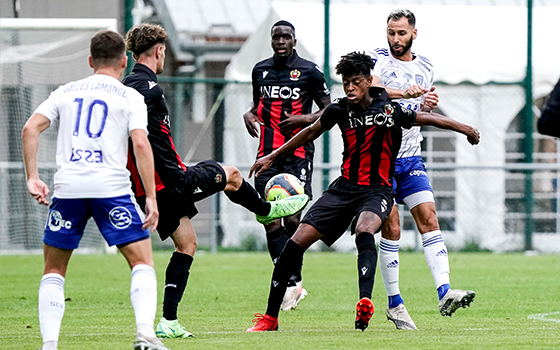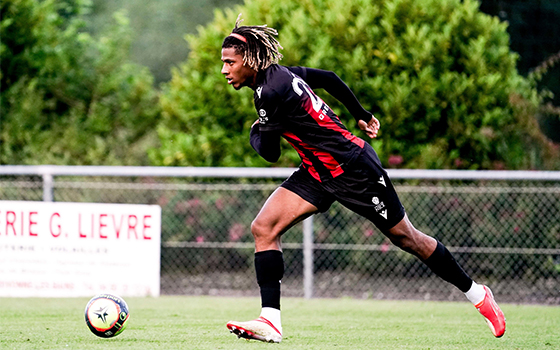 Divonne-les-Bains, Stade Municipal,
SC Bastia 1-0 OGC Nice (0-0 at half-time)
Third friendly of the summer - 16/7/2021
Behind closed doors
Referee: Karim Abed
Goals: Robic (77', pen.) for Bastia
SC Bastia: Vincensini, Palun, Le Cardinal (Bocognano, 77'), Sainati (Guidi, 77'), Kaïboué, Salles-Lamonge, Ducrocq (Diongue, 64'), Vincent, Robic (Santelli, 77'), Schur, Quemper (Taoui, 64').
OGC Nice: Benitez (cap) (Boulhendi, 46'), Pelmard, Bambu, Nsoki, Amraoui, Trouillet, Smith, M'Changama, Wade, Trojani, Parsemain.
OGC Nice from 60th minute: Boulhendi, Pelmard (Atal, 70'), Todibo, Daniliuc, Kamara, Schneiderin, Thuram, Da Cunha, Louchet, Ndoye, Gouiri.
---