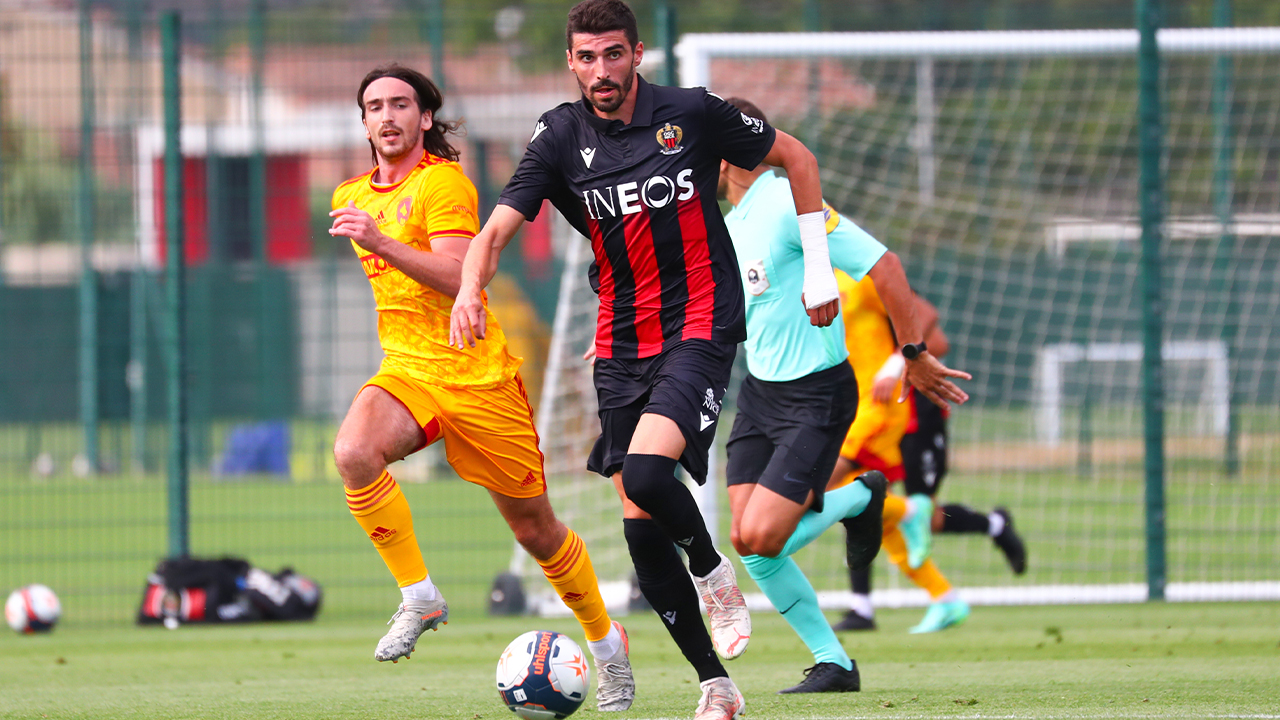 Nice 1-1 Rodez
First outing (1-1)
OGC Nice and Rodez AF (L2) drew this Saturday in the first friendly game of the Nice preseason (1-1). Lucas Da Cunha opened the scoring for the Gym before Ugo Bonnet got the equaliser.
After restarting training at the Gym's training ground on Monday, Christophe Galtier's squad had their first test against Rodez to end the first week back. 22 players played in the game.
Further on into their preseason than the Gym, Rodez got back into training on 15 June. Nice had control of the ball early on into the game, but the Ruthenois put their foot on the ball and set up in the opposition half. But the two wing backs' crosses were well dealt with by the Gym defenders. Walter Benitez made two saves low down to deny Florian David. Later on, Dan Ndoye's effort was just off target after a nice move started by Andy Pelmard and Pierre Lees-Melou and played in by Lucas Da Cunha. The ex-Rennes man who was on loan at Lausanne last season, scored the opener a few minutes later. After a lucky bounce, the winger didn't think twice as he wrongfooted Mpasi with a left-footed effort (1-0, 43').
In the second half, Galtier rejigged the eleven to give all the squad some game time. A number of young players were present with the professional squad for this first week back and played in the second half. The aveyronnais also put out a new eleven and their substitutes made a difference. After a cross from Johann Obiang, Ugo Bonnet bamboozled the Gym defence (1-1, 54'). The Nice youngsters then denied the Ligue 2 players in a second period in which the tempo was slower than in the first half and without any clear chances.
The next outing for Aiglons is on Saturday. The Gym will face Lausanne-Sport (10:00) after a full week of preparation.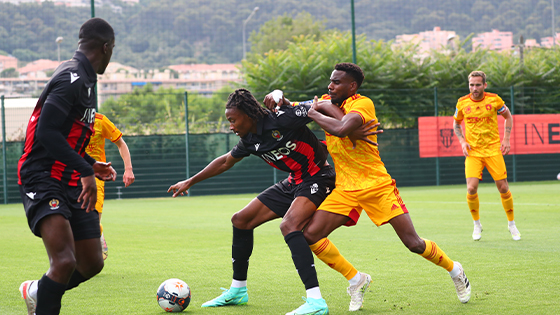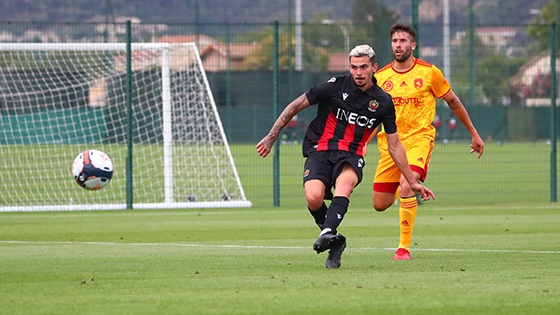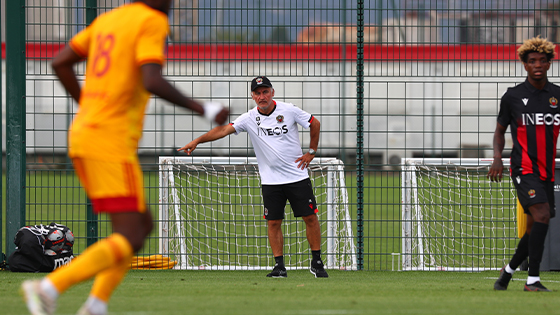 ---