OGC Nice Village
October 6, 2021
Dante and Benitez were a hit at Cap 3000!
This Wednesday, Dante and Walter Benitez signed the return of the OGC Nice Villages to Cap 3000, under the sun... and in front of a thousand Gym lovers.
Life is gradually returning to normal. Yesterday's habits, once forgotten, reappear and, very quickly, give us the impression that the bad memories belong to the past. This Wednesday, after a year and a half's absence due to the pandemic, the OGC Nice Village, which goes to all corners of the Alpes-Maritimes, from the coast to the hills, settled at Cap 3000. For a superb Wednesday of giving!
Porte de Cannes, Gym lovers - on presentation of a health pass - turned up in numbers. In force. Young, old, very young or very old: all generations spoke with the Gym's captain and goalkeeper, leaders of Christophe Galtier's group.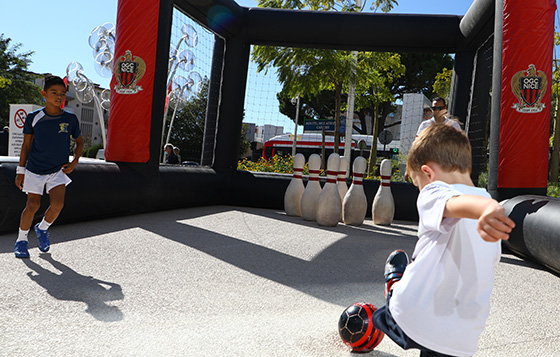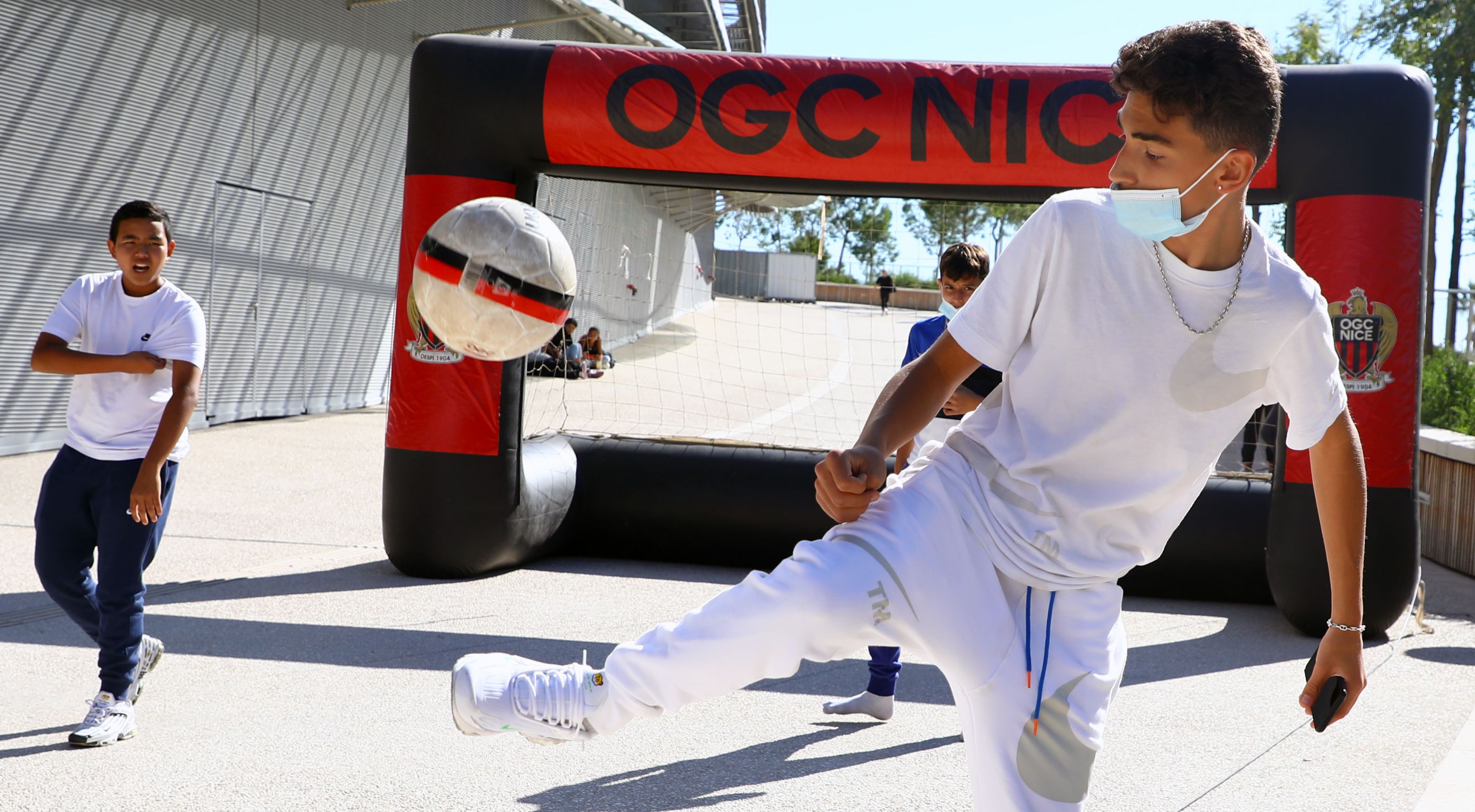 Before the two South Americans' arrivals at 16:00, the atmosphere was building. The first fans arrived in Saint-Laurent du Var from 14:00, to enjoy the entertainment usually set up on the Allianz Riviera square. All this in an atmosphere provided by the Scène Emotion Stage.
But it was really when the two Rouge et Noir stars arrived in front of the shopping centre that the temperature, despite the autumn breeze, rose a notch. Autographs, discussions, selfies: the Niçois travelled to Brazil and Argentina, with an infectious good mood. And vice versa!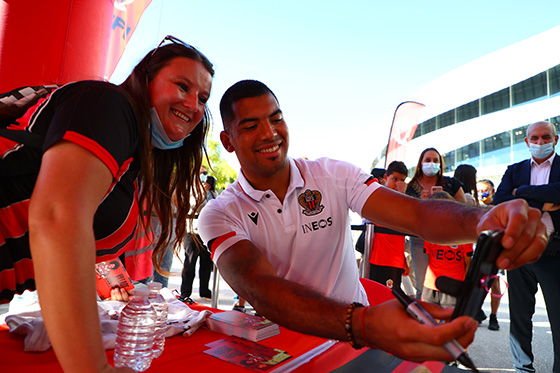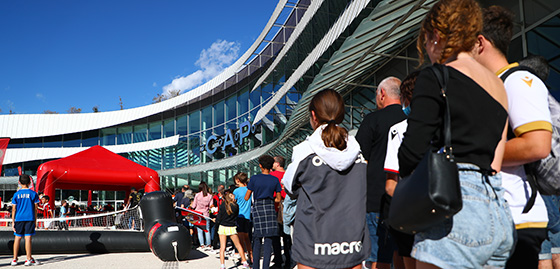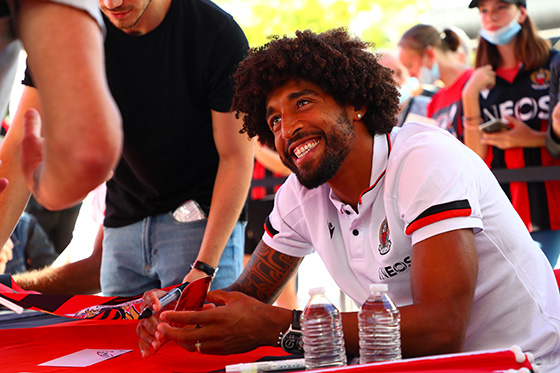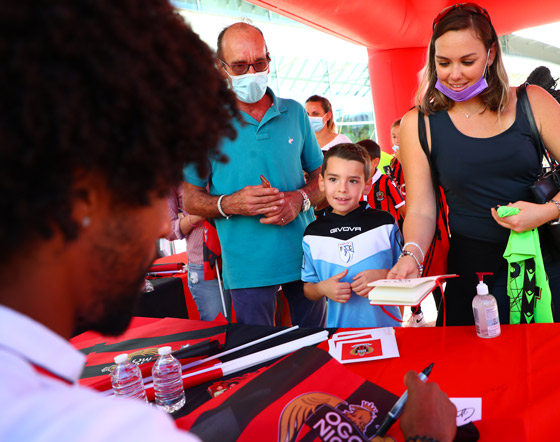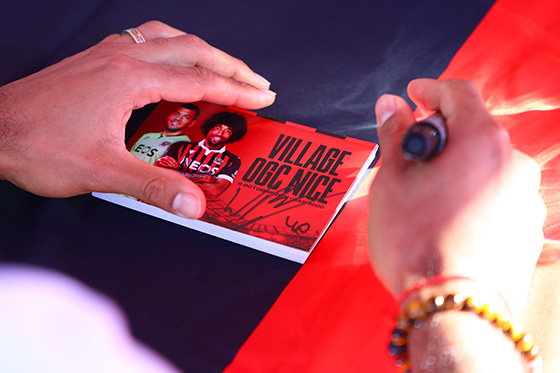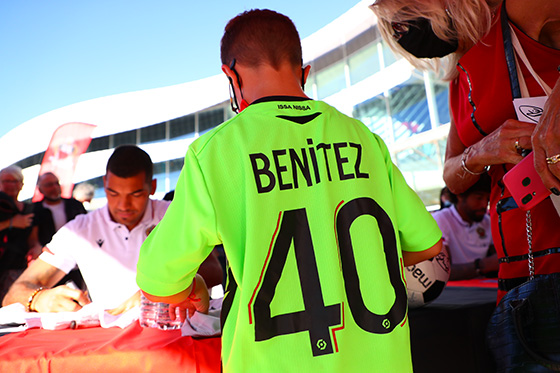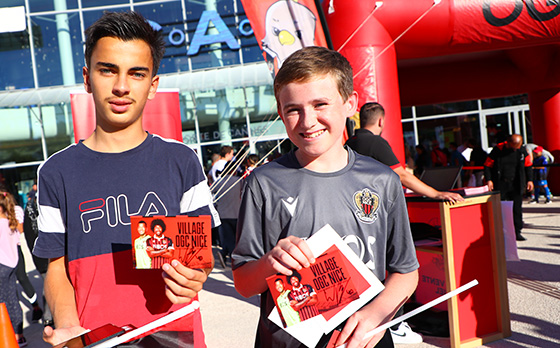 After a beautiful day everyone was happy. The supporters, like the players felt refreshed.