Aiglon of the match
January 6, 2020
A first for boudaoui!
You have voted Hicham Boudaoui as the Crédit Agricole Aiglon of the Match in the Coupe de France Rd-64 tie against Fréjus Saint-Raphaël (2-0). The Algerian received 42% of the votes.
2020 has begun the way 2019 ended: with a headed goal at Allianz Riviera. In the starting line-up on the right-side of the attack, as has been the case in his recent appearances for Le Gym, Hicham once again showed of his prowess in the air. The Algeria international climbed highest in the box to meet Wylan Cyprien corner to open the scoring. His second goal in Rouge et Noir, capped off an excellent all-round performance, using his pace to get in behind the defence, he was a constant threat to the opposition defence.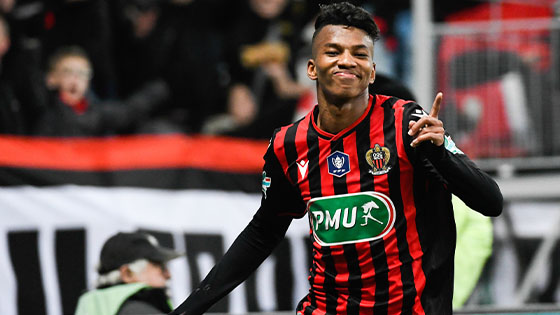 After the game, Pierre Lees-Melou, who provided the assist for Hicham's first Ligue 1 goal against Toulouse (3-0), was delighted to see his teammate on the score sheet again: "He is growing in confidence and talking more and more within the squad. He has real quality, excellent timing and a great leap. Tonight he really helped us by opening the scoring and we are very happy for him."
OUNAS CAPPED OFF THE WIN
Behind Hicham we find a second Algerian in the voting with Adam Ounas. The attacking livewire, who received 31% of the votes, was also in the starting line-up against the Fourth Division side, and completed the scoring. After going close three times (22', 45', 86'), the No.10 was at the heart of everything good for OGCN and got his reward late on when his fired home left-footed after being released through on goal (90+4').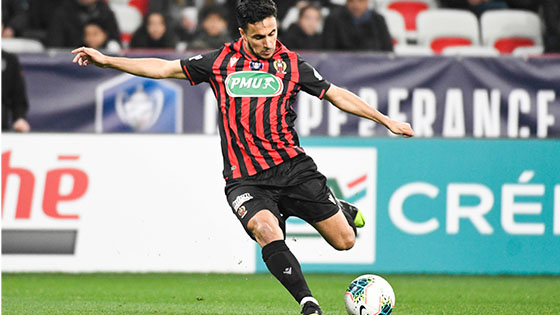 TWO MIDFIELDERS COMPLETE THE VOTING
In third place with 17% of the votes: Pierre Lees-Melou. The Coupe de France provided another good stage for another fine performance from the Aiglon of the Month of December. PLM went close to capping off a third consecutive match at Allianz Riviera with a 'special' goal (41'): "The goalkeeper made a good stop (onto the post). I'm in good form at the moment and it's a shame the ball didn't squeeze in."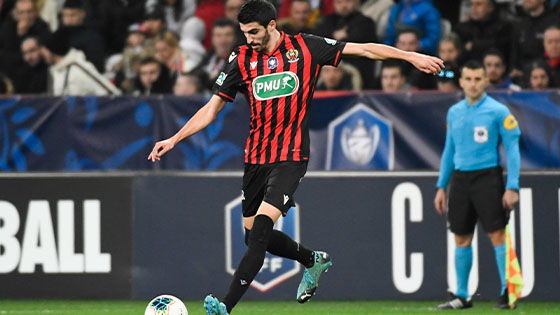 Finally, Wylan Cyprien was fourth with 10% of the votes. The midfielder went close to scoring himself with his trademark shots from distance (3', 20', 47', 54', 81') but can take comfort in providing the assist for Boudaoui (55').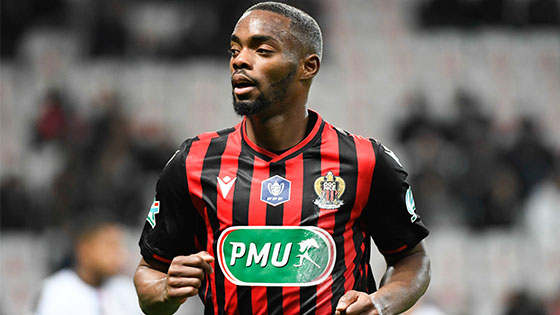 M.S. / Photos : IconSport